Behind every man's success is a woman. That aptly applies to Chris Stapleton's wife, Morgane. Much could be credited to her for Chris's continuing success.
Chris and Morgane first met in 2003. Both were songwriters, and the couple got married in 2007.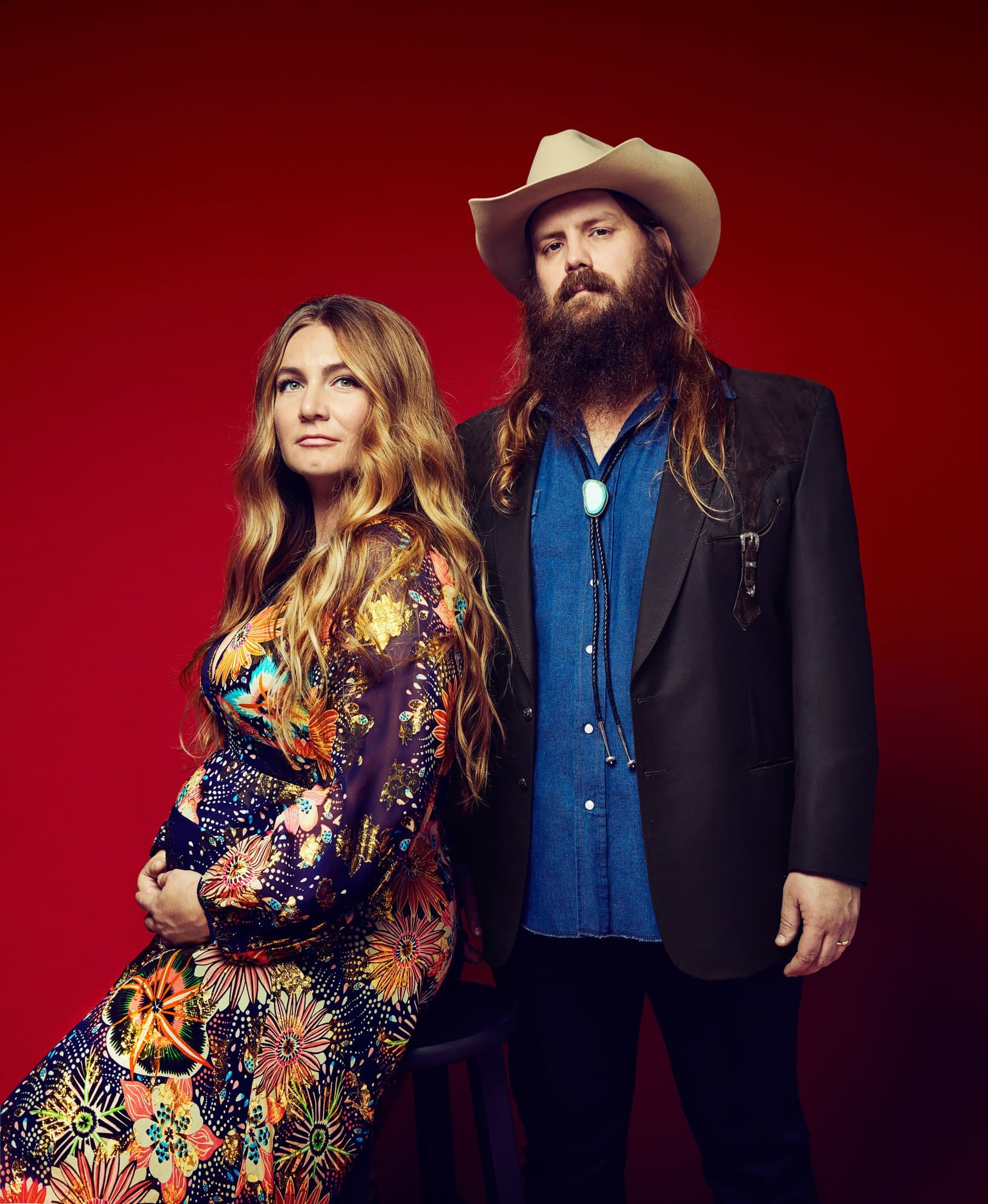 Chris and Morgan
Chris Stapleton's career received its biggest break when he sang a duet with Justin Timberlake at the CMA Awards in 2015. Despite the success that he attained with his duet in 2015, Chris' duet partner will always be his wife, Morgane Stapleton.
Since their marriage in 2007, the couple has created beautiful music while raising an awesome family together. When asked about the formula of their lasting relationship, Stapleton said that the only thing that kept them together was accountability. Chris and Morgane have this mutual sense of sensitivity to know when one of them needs a tap on his or her back and when to laugh at someone's humorous screw-ups.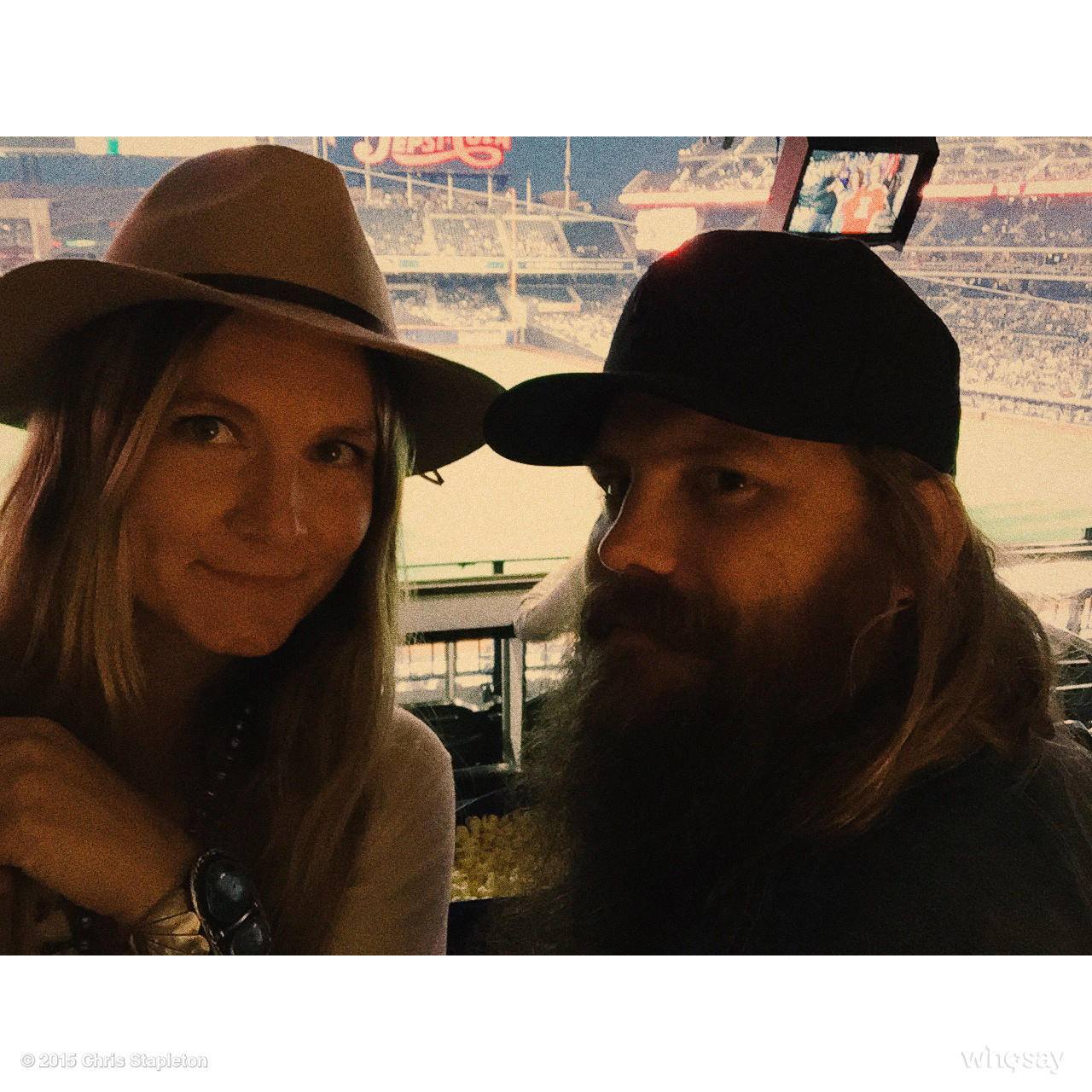 From Peers to Chris Stapleton's Wife
Chris was working at a Nashville publishing house in 2003 while Morgane was also a songwriter on a neighboring publishing company. Morgane often visited Chris's office to hang out with her friend who was working with Chris. Morgane would also visit her friend's office hoping that Chris would notice her.
Morgane said that they would know when Chris is coming up the hallway through the jingling sound of his keys. They knew that when he would reach his office, he would be presenting them with his new song.
Chris was asked about how he first felt upon seeing Morgane. He joked that Morgane was a stalker. Eventually, Chris asked Morgane to collaborate with him in songwriting. Their first session ended up as the couple's first date and not much writing was done.
Chris and Morgane would eventually be married in 2007. Chris had the words "You Are My Sunshine" written under his ring. This was the song that he and Morgane would often perform on stage.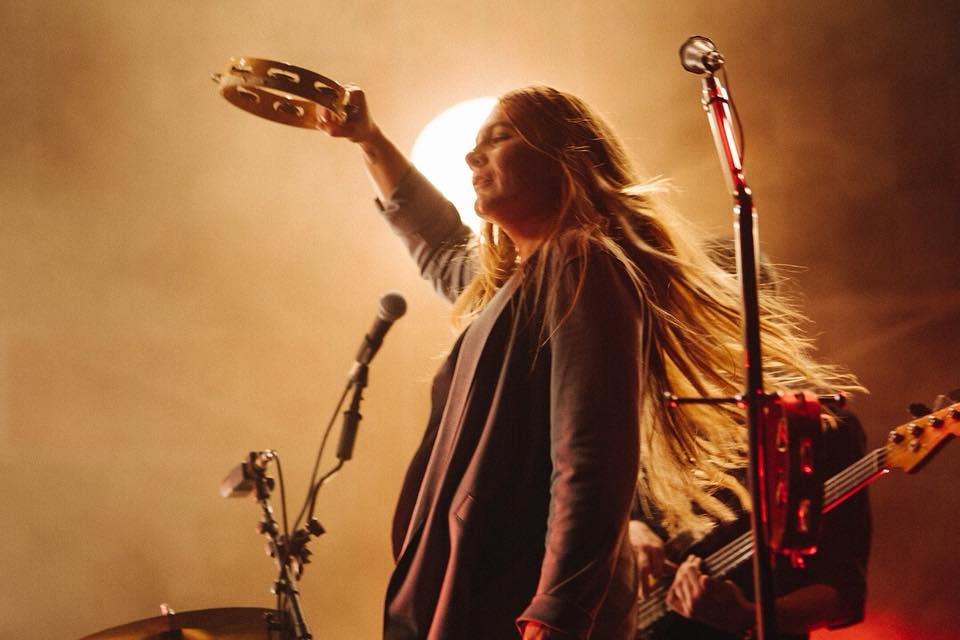 Music and Babies
Chris was with the bluegrass band "The Steel Drivers" until 2010. Chris left the band and searched for a change in his career. It was during that time also that Chris and Morgane had their first child. Chris said that the overall factor of why he left the band was that he missed his child and his wife. Furthermore, Chris said that he has the feels of a touring musician.
In 2013, Chris's career as a solo act received a jump start when he released his first single "What Are You Listening To." The single peaked at the Top 50 of the charts that summer. Tragically, Chris lost his father and around that same time, his single started dropping from the charts. Knowing what her husband was facing, Morgane took Chris on a cross-country road trip to help him clear his head and start afresh.
Morgane saw a 1979 Jeep online. The couple flew all the way to Phoneix and planned that they would drive it back to Nashville. They knew that the car could breakdown any time when they're on the highway, but they accepted the challenge. When they were about to go, the oil began spilling everywhere, Morgane called the seller, and they found out that the tank shouldn't be filled all the way up to its full capacity.
The road trip did really help Chris as it filled his creative tank which resulted in the creation of Chris's first solo album, "Traveller." Morgane was the one who handpicked the majority of the songs in the album. It was a hard task for her to choose from over a thousand published tunes. Chris also wrote one of Morgane's favorite tracks, "Daddy Doesn't Pray Anymore."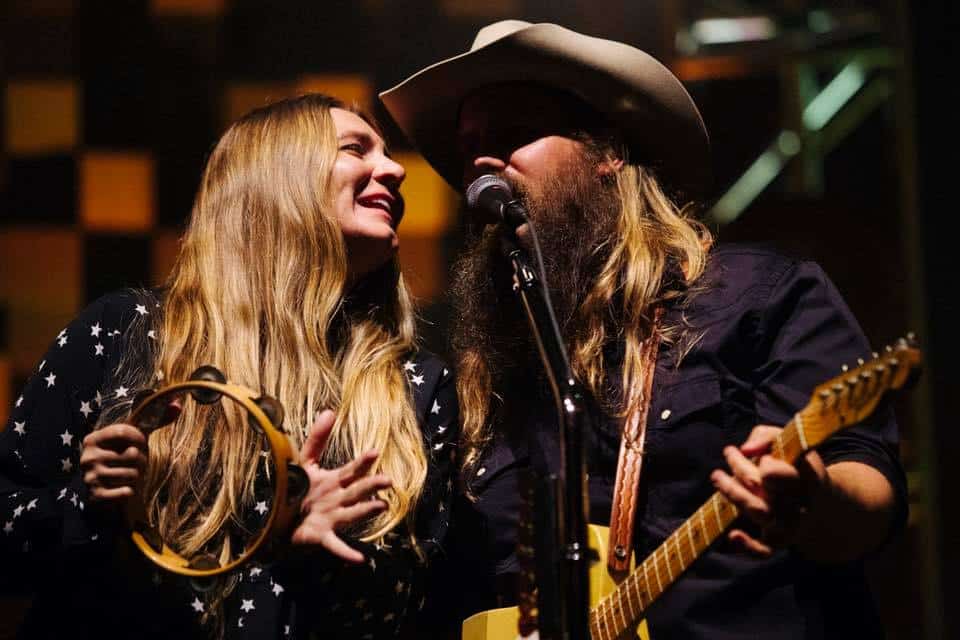 Awards and a Bigger Family
Through the years, Chris Stapleton has achieved a wide variety of success both in his musical career and in his family. During the 2016 ACM Awards, Chris bagged four awards for the Album of the Year, Song of The Year, New Male Vocalist of the Year, and Male Vocalist of the Year.
He also earned two Grammy Awards in the same year. Chris's commercial success was truly inevitable gaining him more awards through the years. Morgane and Chris continually wrote together and in 2018, they welcomed their twin boys seven months after their announcement that they're expecting their fifth child.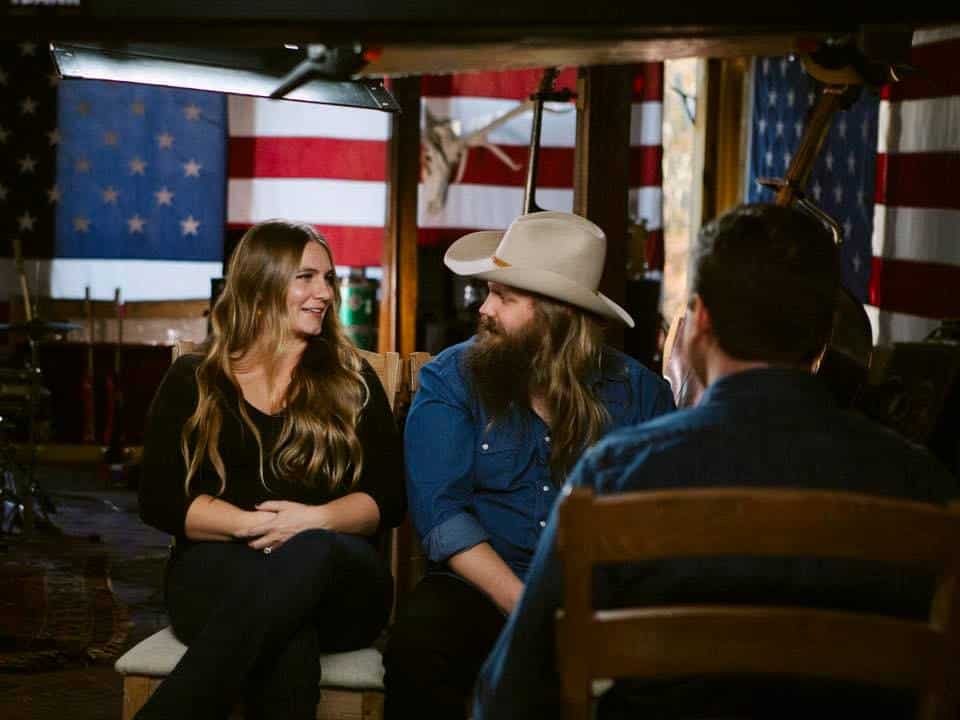 ---
chris stapleton, Morgane Stapleton
---