Earlier this year, a lot of rumors went around about the marriage of these two country stars. However, these talks are only rumors, as Tim McGraw and Faith Hill celebrates their 23rd Anniversary this year. The couple both shared sweet messages in their personal social media accounts.
The two posted a throwback picture of them, and people are swooning over the sweet words they had to say to each other.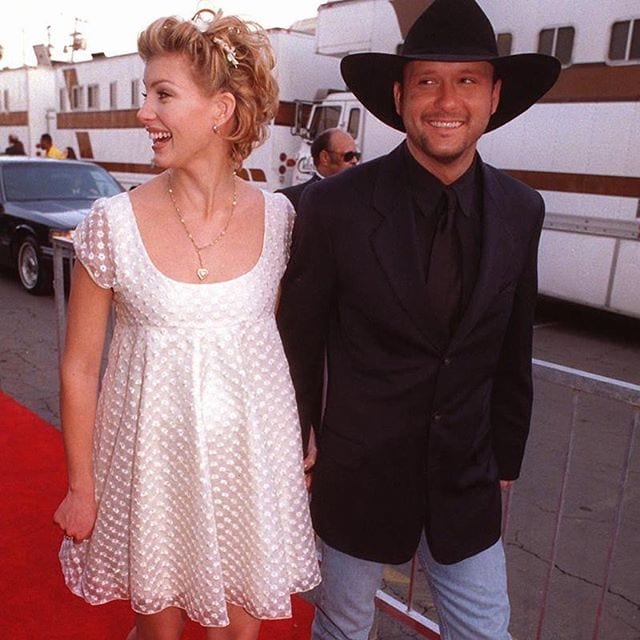 Tim McGraw and Faith Hill's 23 Years of Marriage
We all know how hard it is for Hollywood couples to stay together for a long time. However, these two have managed to be with each other for more than 20 years. The love story of Tim McGraw and Faith Hill may actually seem that of a fairy tale, as the country singer shared how he knew she is the one:
"From the first time we met, I knew (she didn't!) that she was the love of my life forever…. no matter the ups and downs, the happy and sad or the good and bad."
The couple has had a rough start in the beginning of their relationship. Tim McGraw just broke up with his girlfriend, while Faith Hill was still engaged. The sparks between them were undeniable so they pursued each other and did not care about what other people might say about their relationship.
It's Their Love
The couple has connected through their passion for music. In fact, it is one of the reasons why they met and fell in love with each other. Before their 23-year marriage, the couple released their first hit song together "It's Your Love." The song was released back in 1997 while the two were still dating.
Looking back at it, the song was instrumental in their marriage because it felt like it was perfectly made for them. Both sang it well and with the emotions of two people who are genuinely in love with each other.
Listen to their duet here:
---
---