Do you know something about Joey & Rory's 2012 country hit "When I'm Gone?" Well, we can already feel the pain by its title alone. The song "When I'm Gone" is indeed a heartbreaking yet beautiful song. Now, this article will tell the story behind it.
This track which Joey Feek takes the lead on singing was written from the perspective of someone who is dying and telling her loved one that they will be okay. However, Joey was diagnosed with stage 4 cancer and passed away on March 4, 2016.
Joey and Rory was a popular American country and bluegrass duo in 2008 to 2016. They have made great collaborations and have written different songs together. However, this track was only presented to them by a friend named Sandy Lawrence. This track was inspired by her dying mother, which gave her the idea to write it as a way to cope with her emotions. One of the most painful times as a child is to see your mother dying but we cannot do anything but to endure the pain.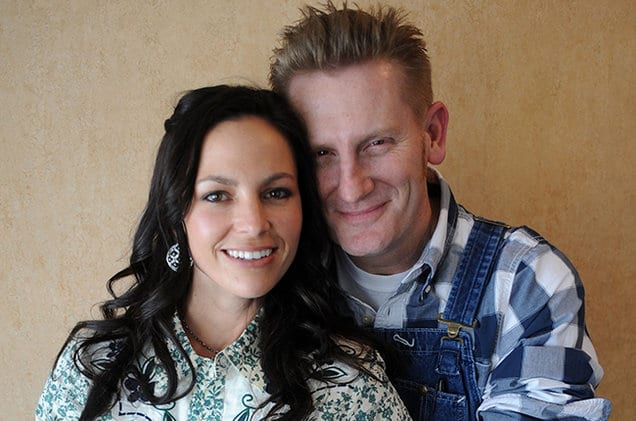 This popular country duo was touched upon hearing the story behind the song and had included this track on their album, His and Hers. The couple's intention upon recording it was that the song might help others who were in the same situation as our narrator. Rory shared,
"Our hope was that the song's message might help someone who is in the midst of losing someone they love,"
When they started shooting the music video, it was suggested that Joey will be singing the song as if she was the one dying. They wanted her to sing it towards Rory, but it seems like he did not like that kind of idea. In addition, he felt it hit too close to home.
In the end, they have shot it very well. Rory remembered everything upon shooting it, saying,
"so the cameras rolled and both Joey and I let us ourselves imagine what it would be like if she had to leave this world and I was left behind without her…"

Via Facebook.com
Years later, the song took on a very personal meaning which Rory shared that he sat beside his dying wife and his wife have said the heartbreaking words towards him. However, even if they had a limited time together, Rory and Joey became brave enough to face this challenge. Rory was not saddened by this track, but he was indeed grateful for it. He says,
"He knew I would need her to tell me goodbye… not just once, but a thousand times. And I'd need to know that no matter how much time passes, that she loves me still. And He made it so that if I needed to be reminded of her beautiful life and heart and voice… she would only be a 'click' away."
Rory believes that this song is so powerful that even the pain he felt was taken away because he has the master of everything and that is God.
Watch Joey and Rory's "When I'm Gone" below:
---
---