Luke Combs' highly anticipated sophomore album, What You See is What You Get, debuted at No. 1 on the all-genre Billboard 200 chart this week.
The new album, which dropped on Nov. 8, moved 172,000 equivalent units, according to Nielsen Music. What You See Is What You Get is Luke's second full-length studio album, following 2017's This One's for You, which has spent a record-tying 50 weeks at No. 1 on the Billboard Top Country Albums chart.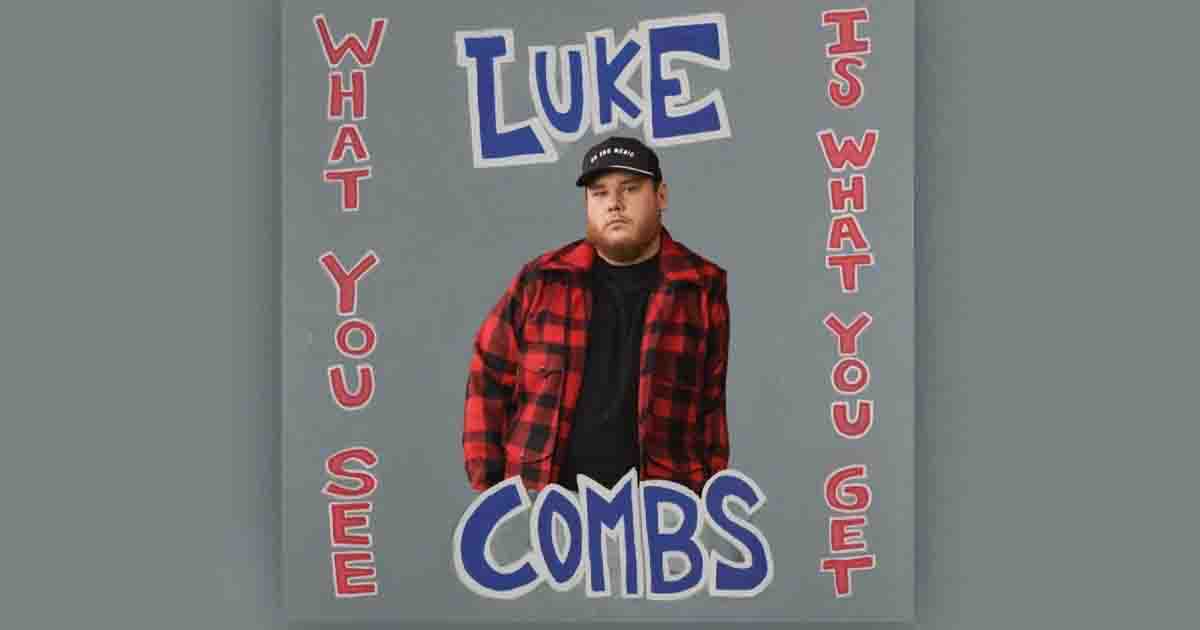 The huge amount of sales from streaming equates to 74 million audio streams for the entirety of the album's 17 tracks, allowing it to become the highest-streamed country album in a single week ever. What You See Is What You Get shattered the previous record for streams of 47.71 million streams for Gene Autry's "Rudolph the Red-Nosed Reindeer and Other Christmas Classics."
Combs' sophomore release follows his hugely successful debut album, This One's for You, which had its highest week sales in June 2018, when the reissue accounted for 55,000 units sold.
The Titular Track
'Beautiful Crazy' singer, Luke Combs had already set every expectation straight with his title track to his upcoming and much-anticipated second album What You See Is What You Get.
The song is blatantly autobiographical and anthemic in its very core. The North Carolina native makes the lyrics of the song his own diary and his identity.
"I'm a straight-shooting, beer drinking, rule-breaking, don't think I won't take a good thing too far," he sings in the pre-chorus, while gearing up for the meat of the song."
What You See Is What You Get Track List
1. "Beer Never Broke My Heart"
2. "Refrigerator Door"
3. "Even Though I'm Leaving"
4. "Lovin' On You"
5. "Moon Over Mexico"
6. "1, 2 Many" featuring Brooks & Dunn
7. "Blue Collar Boys"
8. "New Every day"
9. "Reasons"
10. "Every Little Bit Helps"
11. "Dear Today"
12. "What You See Is What You Get"
13. "Does To Me" featuring Eric Church
14. "Angels Workin' Overtime"
15. "All Over Again"
16. "Nothing Like You"
17. "Better Together"
---
---