A modern-day cowboy from Texas died while trying to save his horse from the raging floodwaters brought to the Houston area by tropical depression Imelda. Hunter Morrison was only 19.
Cowboy Saves His Steed
It was during the storm where Morrison's 2-year-old-horse, Silver, broke through the fencing around their family's property in Fannett. With knee-deep floodwaters, he and his father set out in Thursday's downpour to get the animal back.
He'd gotten about 100 yards when Hunter, 19, realized he'd forgotten the lead rope. He told his father, Anthony Morrison, that he was going to run back and get it.
"I turned around and that is when the lightning struck. I hollered at him and whistled and he didn't respond."
The lightning had struck the water Hunter was standing in, thereby electrocuting him.
Members of Morrison's family said there were reports that the teen died while "saving people," but they wanted to make sure the facts were being reported.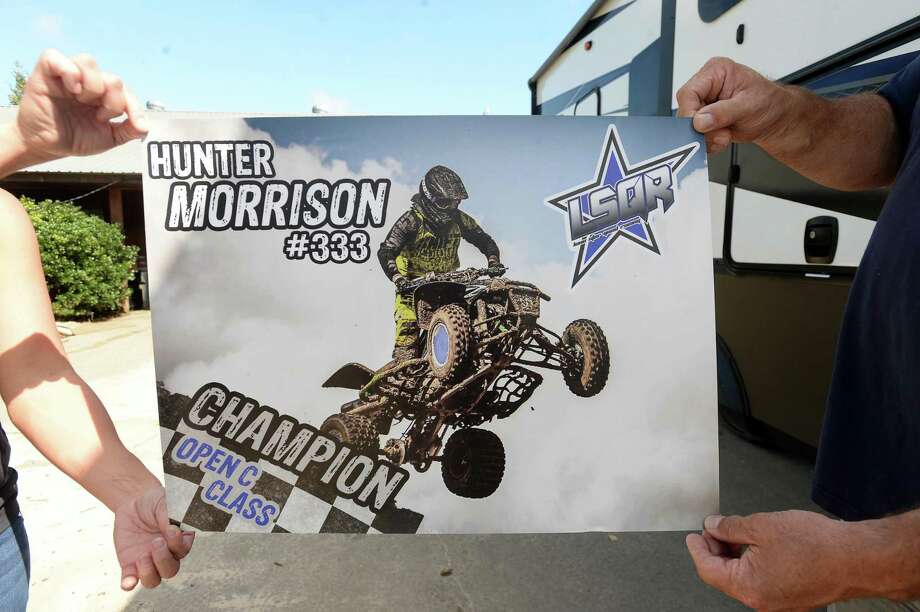 Morrison's brother posted this on his Facebook page:
"Hello everybody. Right now my family and I are going through one of the most horrific times in our lives with losing Hunter. Thank you for all the kind words and phone calls I have received over the past 8 hrs but I do want to clarify something…he wasn't "saving" people."

"He was trying to move his horse, got electrocuted, and drowned. I wanted to make that known because I have had news people call me and want the story. I am not upset by any means but I just want the facts to be straight and not give him a sense of false heroism. Thank you for your kind words and if you hear the story being told wrong…please correct them. Thank you Dana Howell Morrison Hailey Morrison Traci Hunsinger-Miller"
A Gofundme has been established to help the Morrison family.
---
---