3 songs of "The Gentle Giant" that swept our hearts away were all written by Roger Cook. Let's get talking about the songwriter first before the songs.
Roger Cook
Roger Cook is an English singer, songwriter and record producer. He was born on August 19, 1940, in Fishponds, Bristol. He is best recognized as a member of Blue Mink.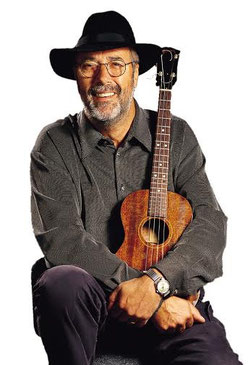 He decided to move to the U.S. in 1975 and settled in Nashville, Tennessee. He produced more hits and wrote for many singers including Don Williams. Cook is the first and only British songwriter to enter the Nashville Songwriters Hall of Fame.
3 Songs of Don Williams
1. "I Believe in You"
"I Believe in You" is the title track and the first track and from the album "I Believe in You" that was released in August 1980. It was written by Cook and Sam Hodgins. It stayed at the No.1 spot on the country chart for two weeks and remained for 12 weeks. It is Don William's eleventh No.1 song on Billboard's Country Chart.
The song emphasizes the importance of love and music as a way to heal and unite people. The song is about the changing world. On how lifestyle and economy change the mindset and beliefs of the people.
2. "Miracles"
It was released on July 1981 from the album "Especially For You." It reached No. 4 on the Billboard Hot Country Singles and Tracks.
"Miracles" is a song about finding miracles in simple things and contentment with what we have.
3. Love is on A Roll
Written with John Prine, "Love is on a Roll" was released in March 1983 as the first single from the album "Yellow Moon." It was Don William's 14th No.1 on the country chart. It became No.1 for a week and spent a total of 12 weeks on the country chart.
It is a song about a prolonged spell of romance, excitement, and inseparability.
These songs that we loved from our dearest Don Williams are really fantastic. They exhibit a product of a prolific songwriter.
Thank you, Roger Cook!
Watch Don Williams sing " I Believe in You."
---
---