Despite being a vocal proponent of eventually moving away from doing albums, Blake Shelton has unveiled the tracklist and artwork for his upcoming full-length project entitled Fully Loaded: God's Country.
The album drops on the 13th of December!
The "Hell Right" singer says he'll continue to share Fully Loaded: God's Country's new songs ahead of its official release. In addition to the already released tracks, the album includes "Nobody But You" and a cover of Bobby Bare's "Tequila Sheila."
"I've been vocal about how much I like this new way of releasing songs more frequently. It keeps me excited and gives me the opportunity to find the hot new song that I love and get it out to the fans quickly. I think they like it, too."
Meanwhile, in 2020, the country star will embark on his Friends and Heroes Tour.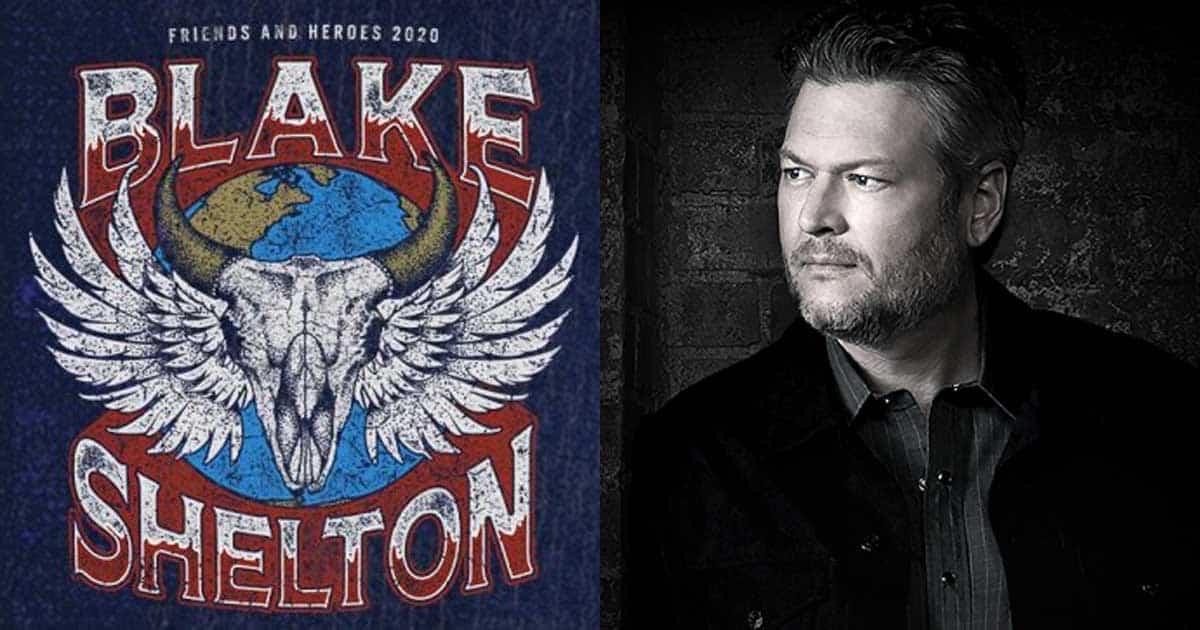 Shelton's Friends and Heroes Tour will begin on Feb. 13 in Portland, Ore., and hit 16 cities throughout the Midwest and West Coast. Back again for the trek is Lauren Alaina, along with special guests who are the Bellamy Brothers, John Anderson, and Trace Adkins. All four artists were also part of the 2019 run.
In a press release, Shelton expressed his excitement for the brand new tour.
"The Friends and Heroes Tour was so exciting and successful last year that I couldn't imagine not trying something like that again. Even though every night when the show wrapped, I would tell the audience that they might never see something like this again, with these legends, my plan all along was to at least try to make that happen."
Blake Shelton, Fully Loaded: God's Country TrackList:
1. "God's Country"
2. "Hell Right" (feat. Trace Adkins)
3. "Nobody But You"
4. "Came Here to Forget"
5. "She's Got a Way with Words"
6. "A Guy With a Girl"
7. "Every Time I Hear That Song"
8. "I'll Name the Dogs"
9. "I Lived It"
10. "Turnin' Me On"
11. "Jesus Got a Tight Grip"
12. "Tequila Sheila"
---
---