For almost 20 years since Lee Ann Womack's "I Hope You Dance" was released, the song has continually been covered and innovated by several artists. This is because of the undying theme that relates to everyone who listens to it.
Karen Waldrup is one of the many artists who has done a cover of this timeless hit. Her twangy singing and her ability to do a cover of some of the classic songs make her the artist to look forward to.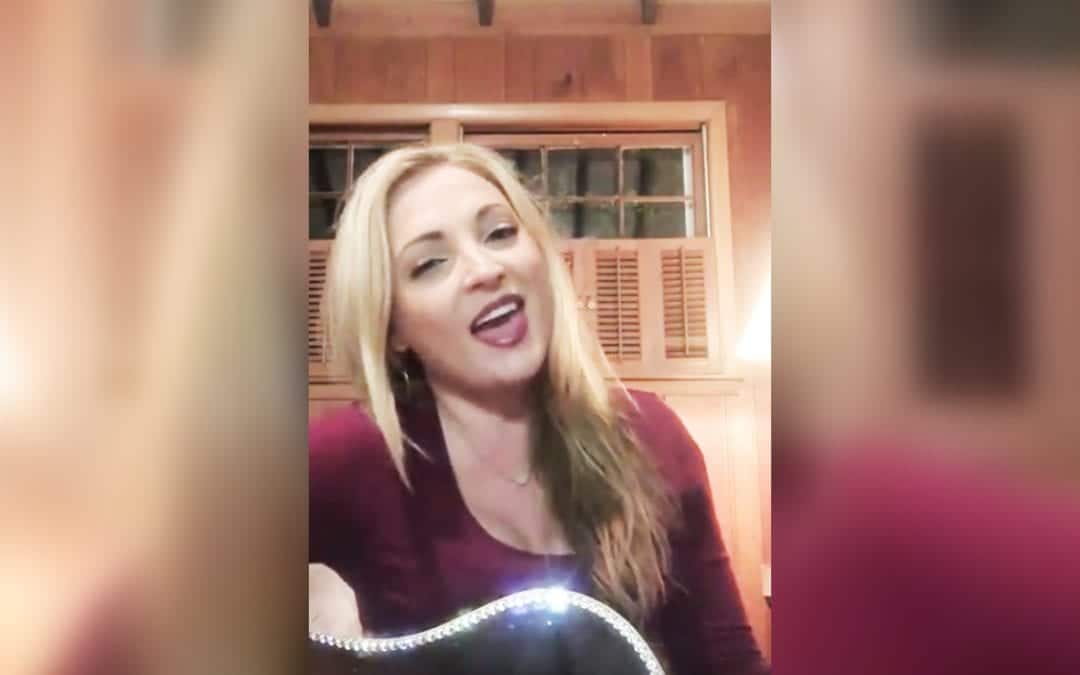 Karen Waldrup
As a country singer, Karen Waldrup released her first independent record in 2009. A decade after her first record, she released her full-length album titled "Justified." This is Waldrup's album for her dedicated fan base and followers who appreciated her music and hard work. She gained her loyal supporters from her tours, reality TV shows, and social media. As she released new videos, digital singles, and posts, Waldrup's fame expanded which later on contributed to the success of "Justified."
Having a fan base solidly built through social media, Waldrup's version of "I Hope You Dance" was in a form of a homemade video. With a beautiful and welcoming smile, she opened the video by saying, "This goes out to anybody today who might be facing a hard decision in their life or if you're having a hard day. It goes out to you."
Waldrup's talent was in full display as she sang "I Hope You Dance." The passion and feels for the music were evident as she started to strum the guitar with her eyes closed. As she sang every line of the song, the high notes were seemed to be made simple and effortless. Though Waldrup kept it closely knit to how the original recording was delivered, the unique sound of her voice was enough reason to name this as her rendition.
So go on now and listen to Waldrup's cover! It would surely pump you up and get you on your feet ready to face the day ahead.
Fans immediately flooded YouTube after Karen Waldrup's video went live. It immediately garnered 7,ooo views with comments praising her singing voice. Within 4 days, the views spiked up to 10,000,000. Seeing how much her fans liked her rendition of Womack's "I Hope You Dance," Waldrup decided to include it on her full-length album "Justified."
The success in Waldrup's "Justified" album was 10 years in the making. With her cover of "I Hope You Dance," Waldrup's story on how she built a fan base for herself was a great illustration for the song's theme.
Karen Waldrup's career was finally cemented in 2015 when she became a Nashville Rising Star Finalist. She followed it up with the release of her EP Getaway in 2016. This was followed by series of digital singles which made waves across CMT. After releasing her debut album, it secured the 26th spot of the Billboard's Top Country Albums chart.
"I Hope You Dance"
"I Hope You Dance" is one of the all-time country-pop crossover hits. Long after it was released, thousands of artists still do covers, adding their own spin and spice.
The song was first released in Lee Ann Womack's 2000 album titled, I Hope You Dance. The track won several awards as Song of the Year for Country Music Association, Academy of Country Music, Nashville Songwriters Association International, and Broadcast Music Incorporated in 2001. It also peaked as the number one song for the Billboard Hot Country Singles & Tracks, and Hot Adult Contemporary Tracks charts. It also reached the fourteenth spot of the Billboard Hot 100.
Lee Ann Womack had no idea that her hit single will become another timeless song when she first sang it. But the way people relate to the song was the main reason for its success according to Womack.
---
Karen Waldrup, Lee Ann Womack
---