"Love Me Tender"
It is a song written by American composers George Poulton, and Ken Darby. American country legendary artist, Elvis Presley, recorded the song, and it was released on September 1956 from his album, Love Me Tender. It was then produced by  Ernie Oelhrich, and Thorne Norgar under RCA Records.
Before the song was released, RCA Records received over a million pre-orders for this song, making it the first single to ship as a gold record. Thus, upon its release, it peaked at number 2 on the Billboard 100 chart, and at number 1 on the Country charts. Further, "Love Me Tender" ranked number 437 on the 500 Greatest Songs of All Time.

"Love Me Tender" was a soundtrack used in Elvis 1st movie, The Reno Brothers. Elvis played a minor role in the movie but it has expanded to take advantage of his stardom. His character was killed off at the end of the movie but then reappears to reprise the song.
Talking about where the song was based, it was from the 1861 Classical piece titled "Aura Lee."
Many music artists recorded the song and had won major awards.
Ken Darby, one of the writers of the song, has described Elvis Presley's role in the creation of the song:
"He adjusted the music and the lyrics to his own particular presentation. Elvis has the most terrific ear of anyone I have ever met. He does not read music, but he does not need to. All I had to do was play the song for him once, and he made it his own! He has perfect judgment of what is right for him. He exercised that judgment when he chose 'Love Me Tender' as his theme song."
Lyrics Breakdown
Love me tender, love me sweet
Never let me go
You have made my life complete
And I love you so
"Love Me Tender" is a soundtrack usually used in a love story movie. So, we can already figure out what the song talks about. If you are the type of person who loves listening to love songs, be sure to add this on your playlist.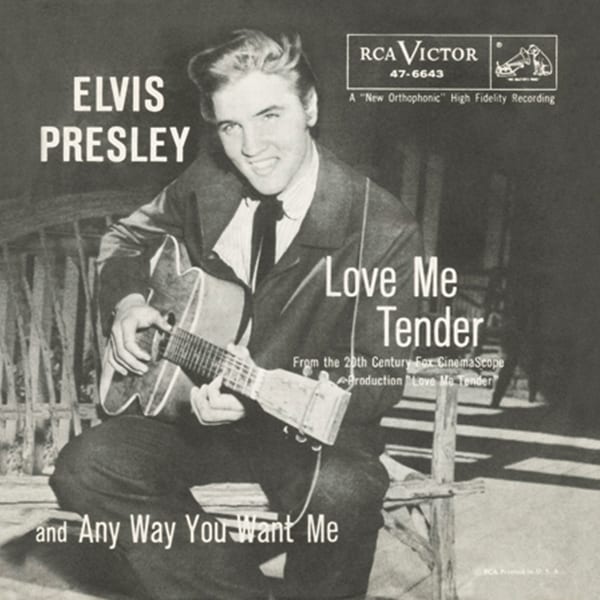 Though this song was made back in the '50s, it seems that it was only made today. Why? Because of its great harmonies and the words put in the song. There's no doubt why the song became a success.
Listen to the song "Love Me Tender" by Elvis Presley:
---
---