Kid Rock has been called out for his crude comments on Taylor Swift, and although Kacey Musgraves has allegedly liked the tweet, she claimed that her Twitter was hacked.
The Kid Rock, Taylor Swift, and Kacey Musgraves Fiasco
He made his indignation of her and her politics by attacking her by posting a crude sex joke about her supposed interest in making inroads in Hollywood by supporting Democrats. He tweeted the following:
"Taylor Swift wants to be a democrat because she wants to be in movies….period. And it looks like she will suck the doorknob off Hollyweird to get there. Oldest move in the book. Good luck girl."
Kid Rock has long been very vocal about his support of the Republican party, and it is not sure what has prompted Rock to call out Swift in such a crude manner.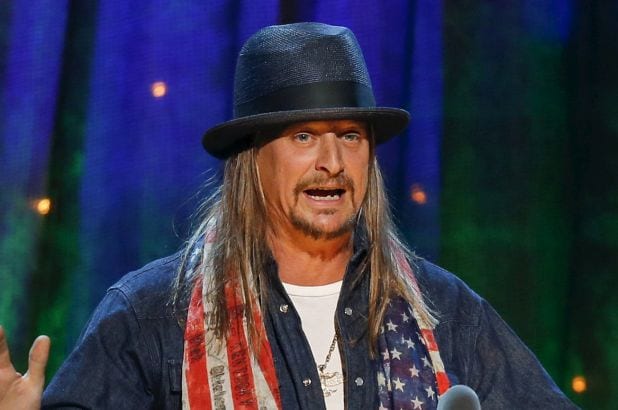 Rock's tweet has already garnered more than 60,000 replies, 33,000 retweets, and 147,000 likes. It has certainly shocked the social media platform and has sparked reactions from Sheryl Crow, Chrissy Teigen, and Patricia Arquette who all slammed him for his "sexist, outdated thinking."
Apparently, Musgraves' twitter account has liked Rock's sexist tweet and she is under fire for the move. However, the "Rainbow" singer says that she didn't do it. She later clarified via a tweet that her account has been hacked after an image circulated on Twitter that showcased that the country singer had "liked" Rock's misogynistic and sexist tweet.
When it was found out that the photo was manipulated, Musgraves took to Twitter again to set things straight. She has also clarified that she and the "You Need to Calm Down" singer are definitely on good terms.
"Last week I was dragged because of how liberal I am and anyone that knows me knows how outspoken I am about equality & respect. I've connected with Taylor – she knows this is NOT how I feel and we are cool. That was a manipulated image, (I don't even follow Kid Rock), and I would NEVERRR support any message promoting such disgusting misogyny." 
Make your day a little bit more country by following us at our official Facebook page!
---
kacey musgraves, Kid Rock, taylor swift
---