Jay Allen and his mother who has Alzheimer's, went viral as fans took a video of them singing on stage. The country singer brought his mother on the stage and sang his new song called "Blank Stares" to her. It was such an emotional performance, as you see a mother-and-son bonding like never before.
Jay Allen Brings His Mother on Stage
The viral video was shared on YouTube back in 2o17. On the video, the country singer was seen hugging his mother from the beginning of the performance until the end. People were touched by the sweet gesture of the country singer showing his pure love for her mother. Jay Allen's song "Blank Stares" was inspired because of the condition that his mother has and his experience with it.
When the singer first knew the condition of his mother, he felt all kinds of pain and burden. The singer shared that he was always a fixer in their family and he would always find a solution to their problem. In his mother's case, he knows that this is something he can't fix, so the only way he could make things better is to spend quality time with her.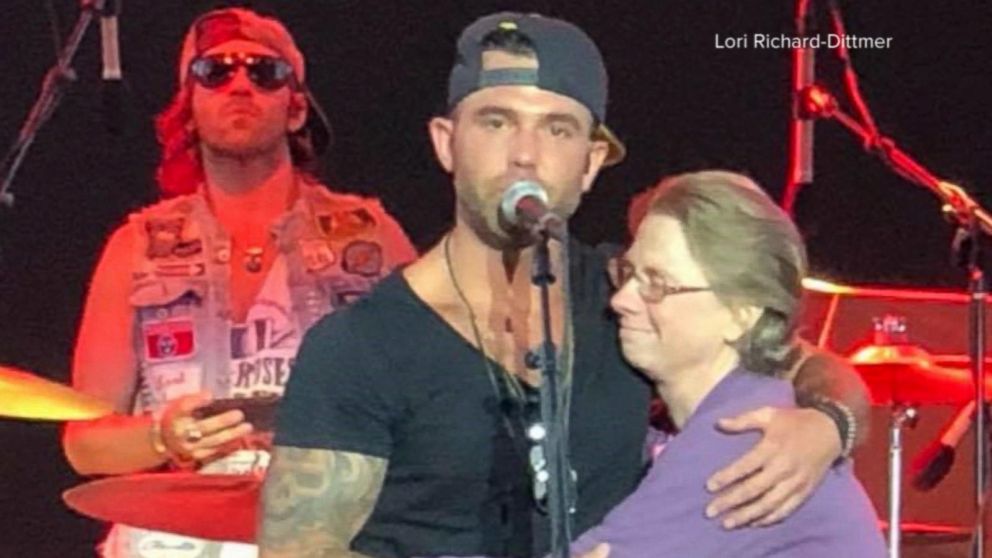 With this in mind, the singer proposed that they should go out and spend time with each other. His father got his wife "all dolled up" and they went to Sutler, a saloon known for its craft cocktails and live music. During their stay there, his mom heard the music and she loved it. Jay Allen had a perfect idea and asked his mother to dance with him.
The singer shared:
"We started dancing, the music's blaring and she grabbed me and held me real tight — right in the middle of us dancing — and she took a deep breath. She pulled me real close. She whispered in my ear. She said, 'Oh Jay. I missed you. I love you so much. I miss you son.' She was like my momma. She was back for a second and I about lost it.
Watch as Jay Allen Sings to his Mother here:
---
---