"Here I Am Lord" to praise and glorify you. I will never be afraid to show the world who my God is. He's the one who stayed with me through my ups and downs. The only father who has saved me from the sins I have committed. Thank you, Almighty God, for every blessing you have given me.
Thank you will never be enough for everything you have done, especially to the life, family, and the friends I have now. Though sometimes I have disobeyed or have not followed you, you have still accepted me as your child.
In our daily lives, we always receive blessings from Him like the air, food, shelter and most especially the gift of life. However, we must not settle for only receiving God's gifts. We should also help Him protect His people. The blessings we have are not exactly what other people receive. Some people might have no food to eat, no shelter to live in or have not known God. Giving that scenario, let us do our best to help those who are in need by sharing God's words with them. We must always be thankful for everything happens in our life whether they are good or bad memories.
"Here I Am Lord"
I, the Lord of sea and sky
I have heard my people cry
All who dwell in dark and sin
My hand will save
It is a Christian hymn written in 1981 by American composer Dan Schutte. The lyrics were inspired by the Bible verses. The words mentioned above is a powerful reminder of God's power. The bible states that He is the Lord over the seas and sky:
"You alone are the LORD. You made the heavens, even the highest heavens, and all their starry host, the earth and all that is on it, the seas and all that is in them. You give life to everything, and the multitudes of heaven worship you." Nehemiah 9:6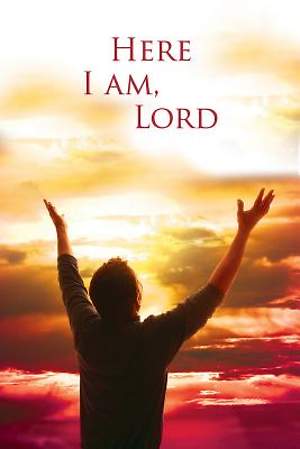 Furthermore, the chorus of the song speaks about the Lord's calling. When we hear His call and answer Him. It is not enough to simply listen to his words. Perhaps God also wants us to act His words as a way of serving Him and His people.
Listen to the inspirational gospel song "Here I Am Lord" below:
---
---