The former estate of America's favorite singing cowboy, Gene Autry, is currently on sale in California.
The seven-bedroom, eight-bath home, called "Rancho Autry," is 13,461 square feet and is located on one of the most coveted lots in Palm Springs' Old Las Palmas, according to its Homes.com listing.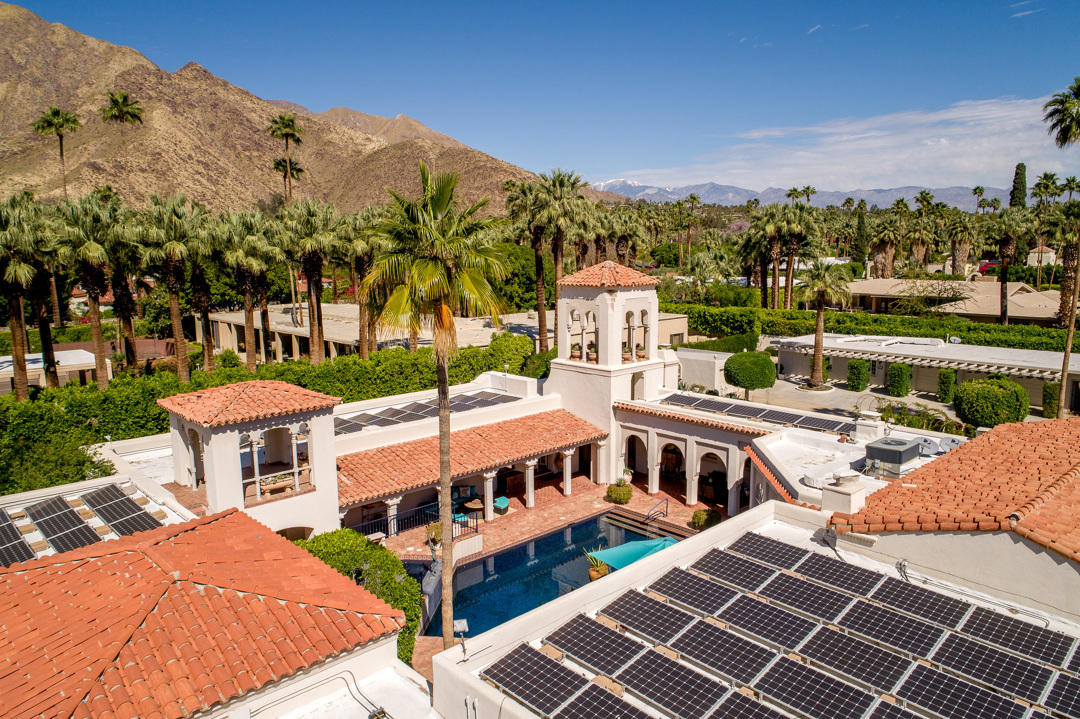 The price tag is a whopping $8.2 million for the restored 1930s house. Autry, who died at 91 in 1998, had lived with his partner, Jackie, in the vast estate.
The storied career of the beloved country singer spanned almost 70 years in showbiz. Nicknamed The Singing Cowboy, Autry released countless records and appeared in nearly 100 movies, most of which were old Western flicks.
Autry has also released popular Christmas holiday tunes such as "Santa Claus Is Comin ' to Town" and "Rudolph, the Red-Nosed Reindeer."
The Country Music Hall of Famer's former luxury ranch is built for a monarch–or, in the case of Autry, a cowboy.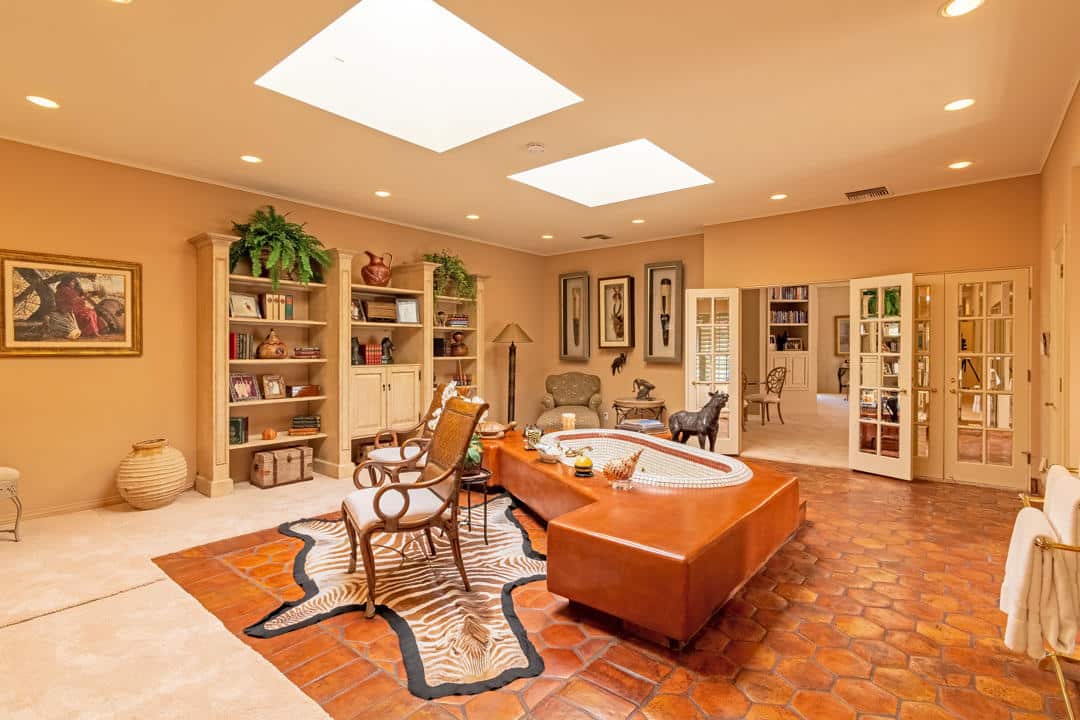 The main house at the property has five fireplaces, hardwood floors, French doors, and carved ceilings with coffers. Further surrounding the main house is a spacious central courtyard, which includes a glass mosaic-tiled pool and mountain view spa.
Rancho Autry offers four guest suites as well as a spacious master suite with a steam shower, jacuzzi tub, and dry sauna. It also includes a staff apartment and lounge, a three-car garage, an additional one-car garage, and a tennis court, which can be seen directly from the windows of the kitchen.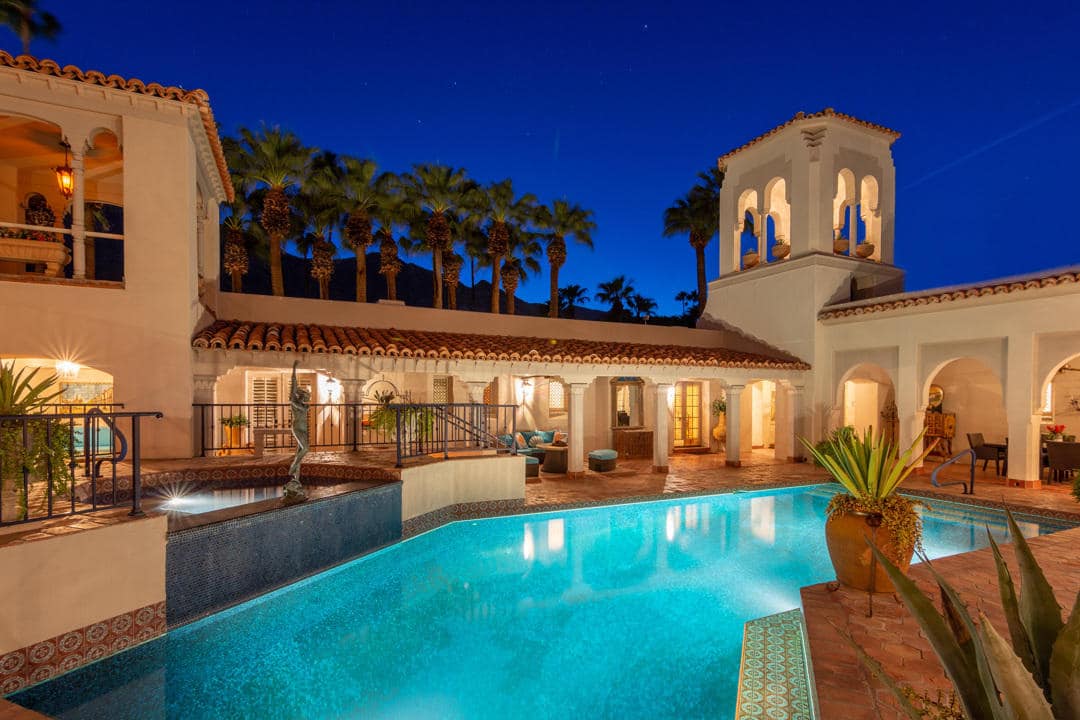 The Autry estate has preserved the spectacular landscape of drought-tolerant plants artificial turf and its "victory" garden filled with mature citrus.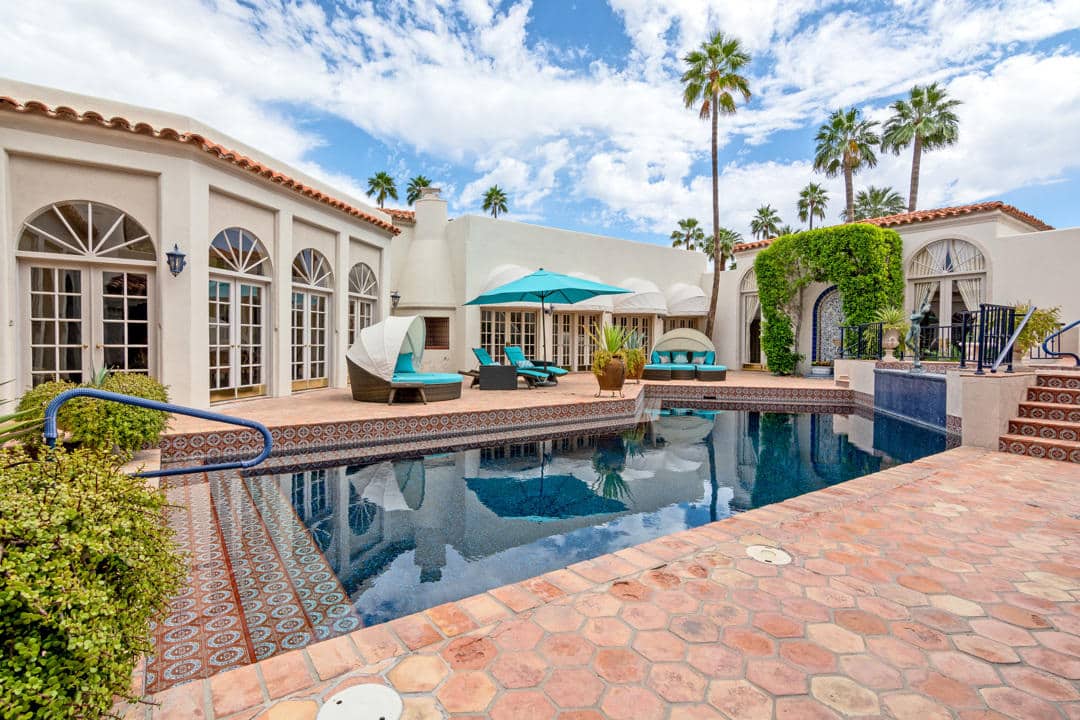 While the property may retain its vintage appeal, it has not lost its contemporariness as the listing also boasts its eco-friendly touches.
---
---