Darius Rucker first entered the Country music Industry in May 2008. One of his notable songs is "If I Told You" which has a personal connection to him.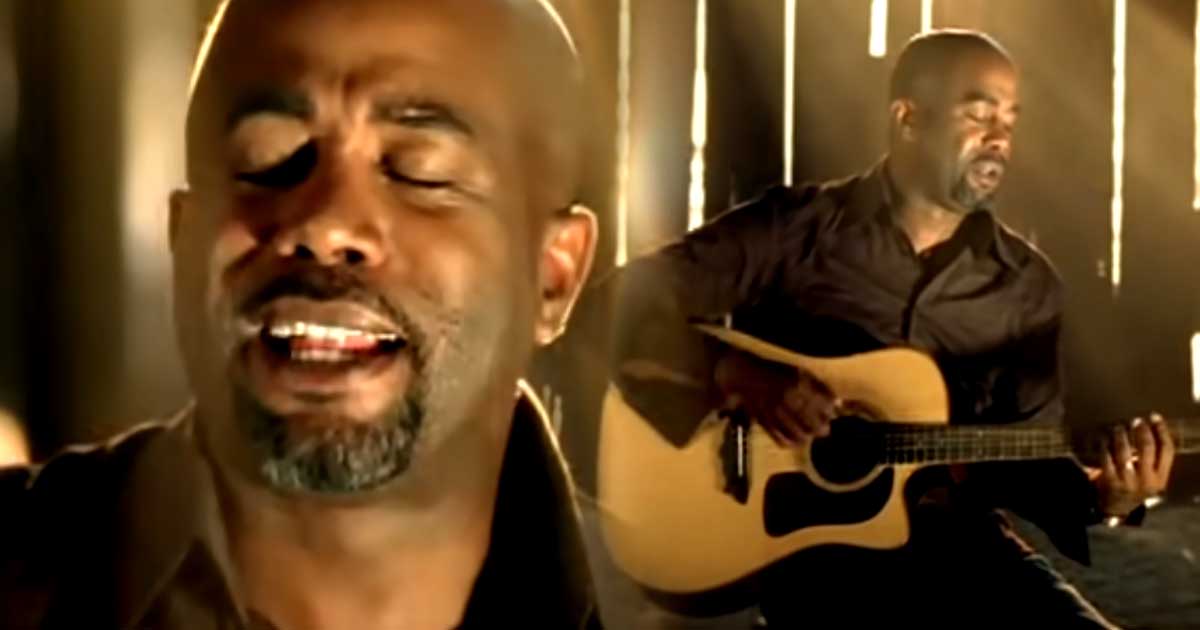 Darius Rucker, Hootie & The Blowfish and a Solo Career
Darius Rucker is a singer-songwriter known as the frontman of the GRAMMY award-winning Hootie & the Blowfish. The group was founded in 1986 at the University of South Carolina. The band released five studio albums and charted six top 40 hits on the Billboard Hot 100. Rucker co-wrote most of the songs with the other members.
The band had been on hiatus from 2008 until they announced plans for a full reunion tour in 2019.
He was born in Charleston, South Carolina on May 13, 1966. As a child, Rucker was involved with his church and high school choirs. He graduated from Middleton High School and entered the University of South Carolina.
He won many awards as a Country singer including CMA's New Artist Of The Year award in 2019, Grammy's Best Country Solo Performance Award in 2013, British Country Music Association's International Album of the Year Award in 2015, and ACMA's Gary Haber Lifting Lives Award in 2018.
His song "Don't Think About It" entered the top 20 on the Billboard Charts in July 2008 making Ruckers the first African-American singer to reach the top of the country charts since Charlie Pride. He was invited to that Grand Ole Opry and earned a standing ovation on his performance.
He is also the first country music singer to have his first three singles reach number one since Wynona Judd in 1992.
Rucker helps support sick and underprivileged children through benefit concerts and volunteering. He serves as a board member of the MUSC Children's Hospital in Charleston, SC. He helped fundraise millions of dollars to help build a new hospital.
" If I Told You"
The song was written by Ross Copperman, Jon Nite, and Shane McAnally. It was released as the lead single from Rucker's fifth solo country album  When Was the Last Time.
"If I Told You" debuted at No. 46 on the Hot Country Songs. It reached No. 43 on the Country Airplay Chart and then climbed at the No.1 spot. It sold 31,000 copies in the US since July 2017.
Check out the video below: 
---
---