Everyone loves a comeback and for "American Idol" winner Laine Hardy, it was a comeback we never knew we needed.
Hardy, born on September 12, 2000, at Louisiana, began his musical journey when he was seven. He took guitar lessons from a music shop owner near his hometown until he was 13 and he got The King of Rock and Roll, Elvis Presley, as his biggest influence.
But little did Hardy know that his stardom will come a decade after.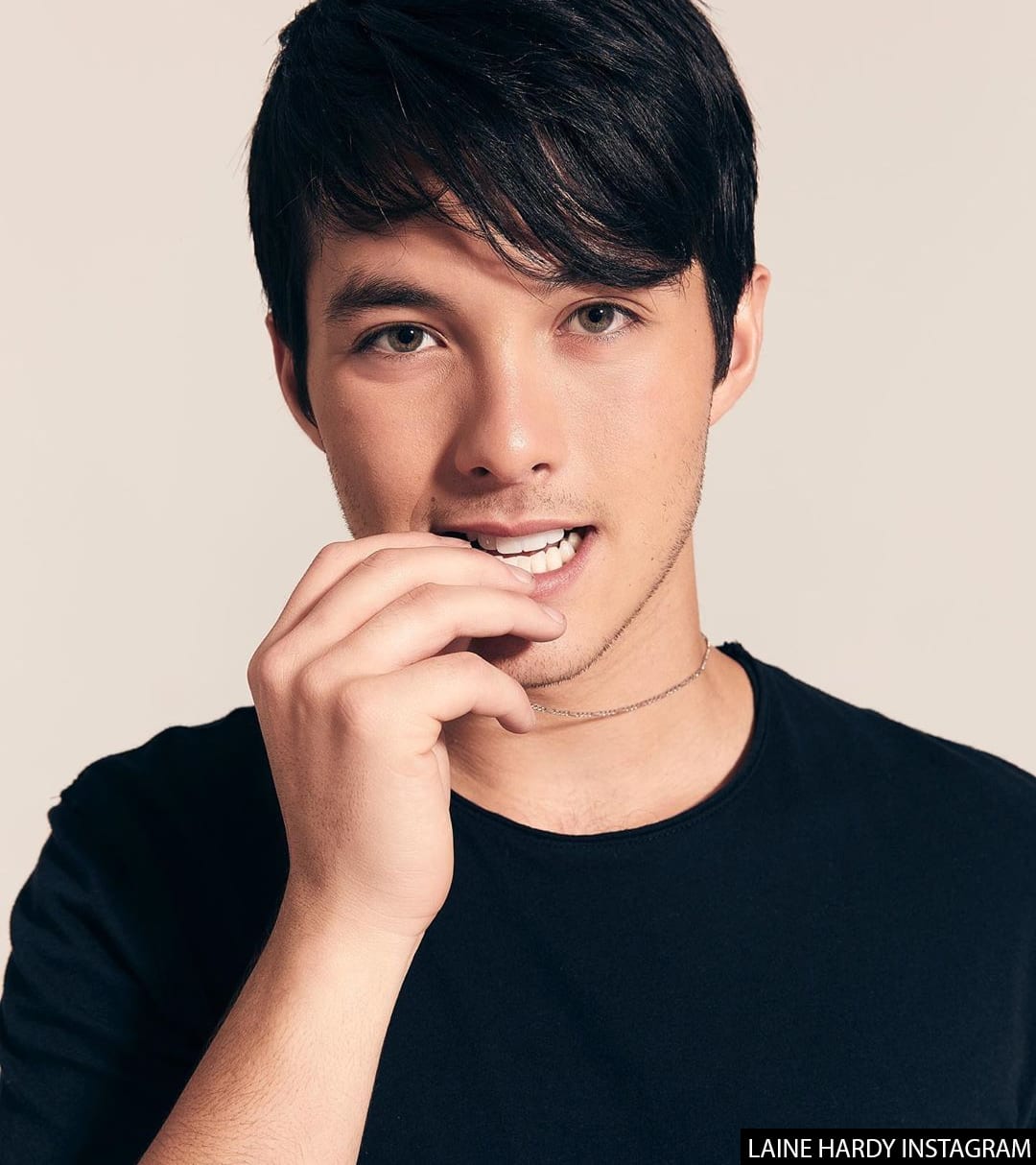 Laine Hardy's Golden Ticket To Stardom
In the spring of 2018, during the 16th season of American Idol, then-17-year-old Laine Hardy came to American Idol set for his own first audition. During that time, he was just a high school senior from Louisiana, and he immediately caught the judges Lionel Richie, Katy Perry, and Luke Bryan's attention with his country accent and impressive rendition of "Hurricane" by Band of Heathens.
However, despite successfully pleasing the judges, Hardy absolutely lacked the confidence the judges were hoping to see from their next American Idol, and he was eliminated before he could even make it to the Top 50.
"For a second, it stung a little bit but I got to experience a lot of things most people don't," said Hardy. After he was eliminated in 2018, Hardy started spending a little less time playing music, but by helping his friend, he actually helped himself get noticed again by the judges.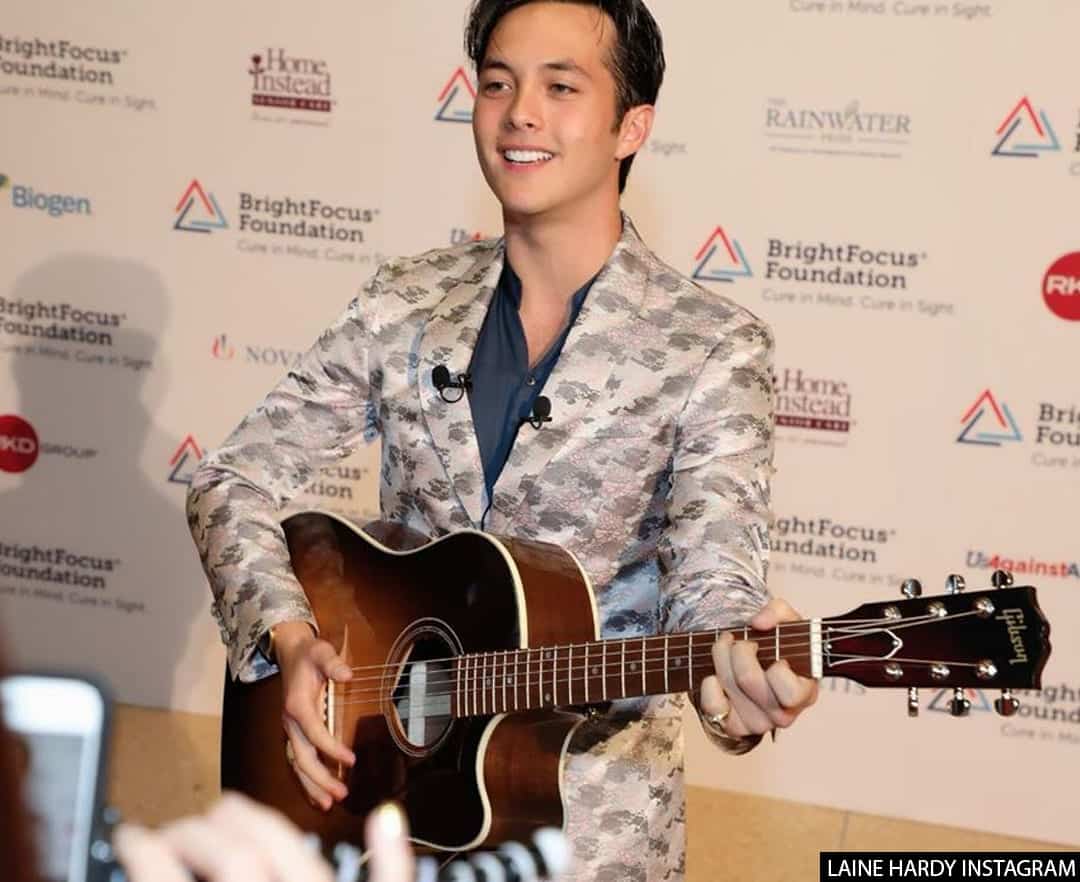 Fans were surprised when Laine Hardy walked into the 2019 auditions for the 17th season of American Idol. But this time, he was no longer there to audition. He wasn't planning on auditioning for the show a second time. He accompanied his best friend's sister, Ashton Gill, on guitar at her audition
The judges recognized him immediately and hopped up from their seats to greet him, teasing him about his new look. They asked if Laine Hardy would be willing to give it another try. Luckily, the young country singer gave it a try and belted out "The Weight" by The Band.
And with his dedication to fine-tune his musical skills after the initial rejection, it totally paid off as the judges were completely blown away with his newfound stage presence. Richie thrust a Golden Ticket to Hollywood his way, right then and there, begging him to take it and embark on an Idol journey once more — and, after a brief moment of consideration, he accepted.
"C'mon, man, what is this?" Richie asked.
"Where did you get this confidence?" Perry said during his unplanned audition
"He got good," Perry added. "What's your problem? Why don't you want to come back? Take this ticket. You found your confidence!"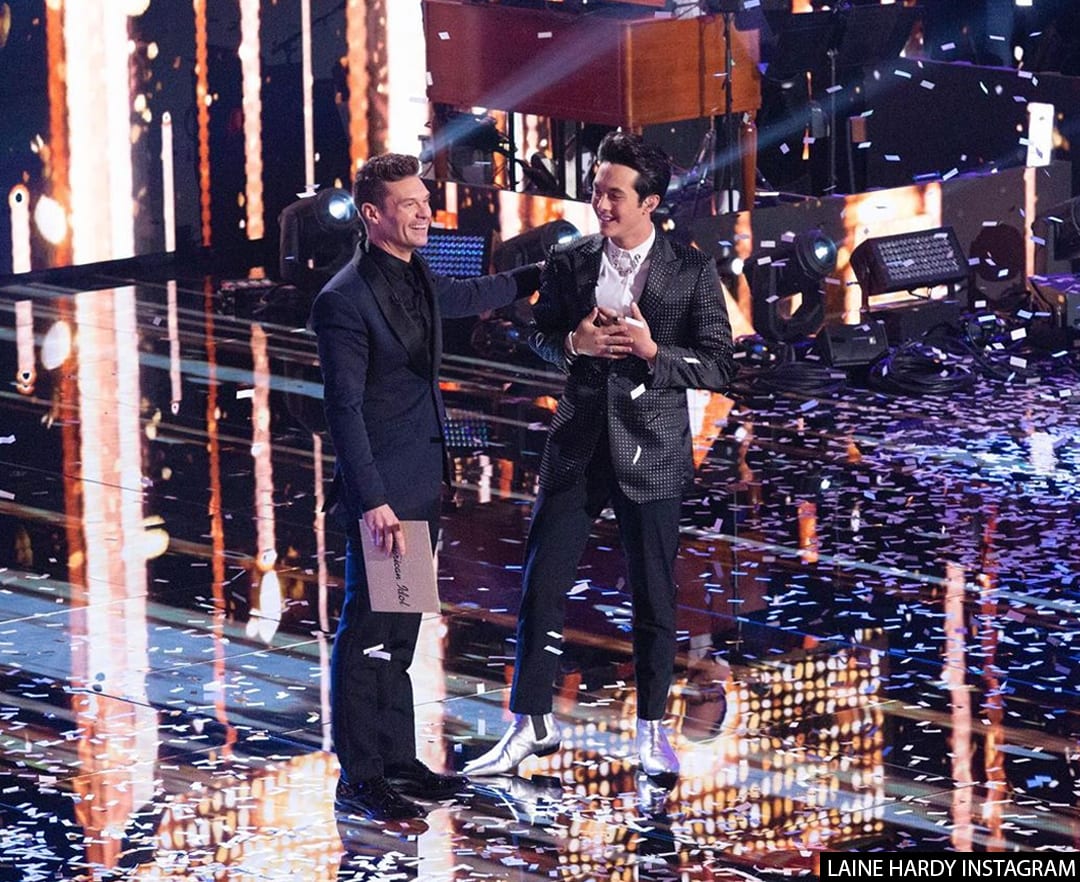 Although his friend Ashton was eliminated from the competition during Hollywood Week, Laine Hardy eventually made it all the way to the finale. He emerged victorious on May 19, 2019, by beating runners up Alejandro Aranda and Madison Vandenburg as the 17th winner of the iconic reality competition program. During the finale in May, Laine Hardy performed "Jambalaya (On the Bayou)" by Hank Williams, and also joined Jon Pardi on stage for a special medley of "Night Shift" and "Dirt on My Boots."
Taking that golden ticket to Hollywood turned out to be a huge blessing to Laine Hardy. The Louisiana native's made a majorly impressive journey on American Idol as he was able to coast through the competition while never ending up in the bottom two.
After the three-hour finale, the Louisiana native opened up to reporters about the nerve-racking moment leading up to the big reveal.
"My mind went totally blank," Hardy said of the moment host Ryan Seacrest announced his name. "Right when he said it I couldn't believe it. It's unbelievable. I can't believe it. My mind is going in 5,000 different directions."
"I feel crazy," he added. "My mind is overwhelmed."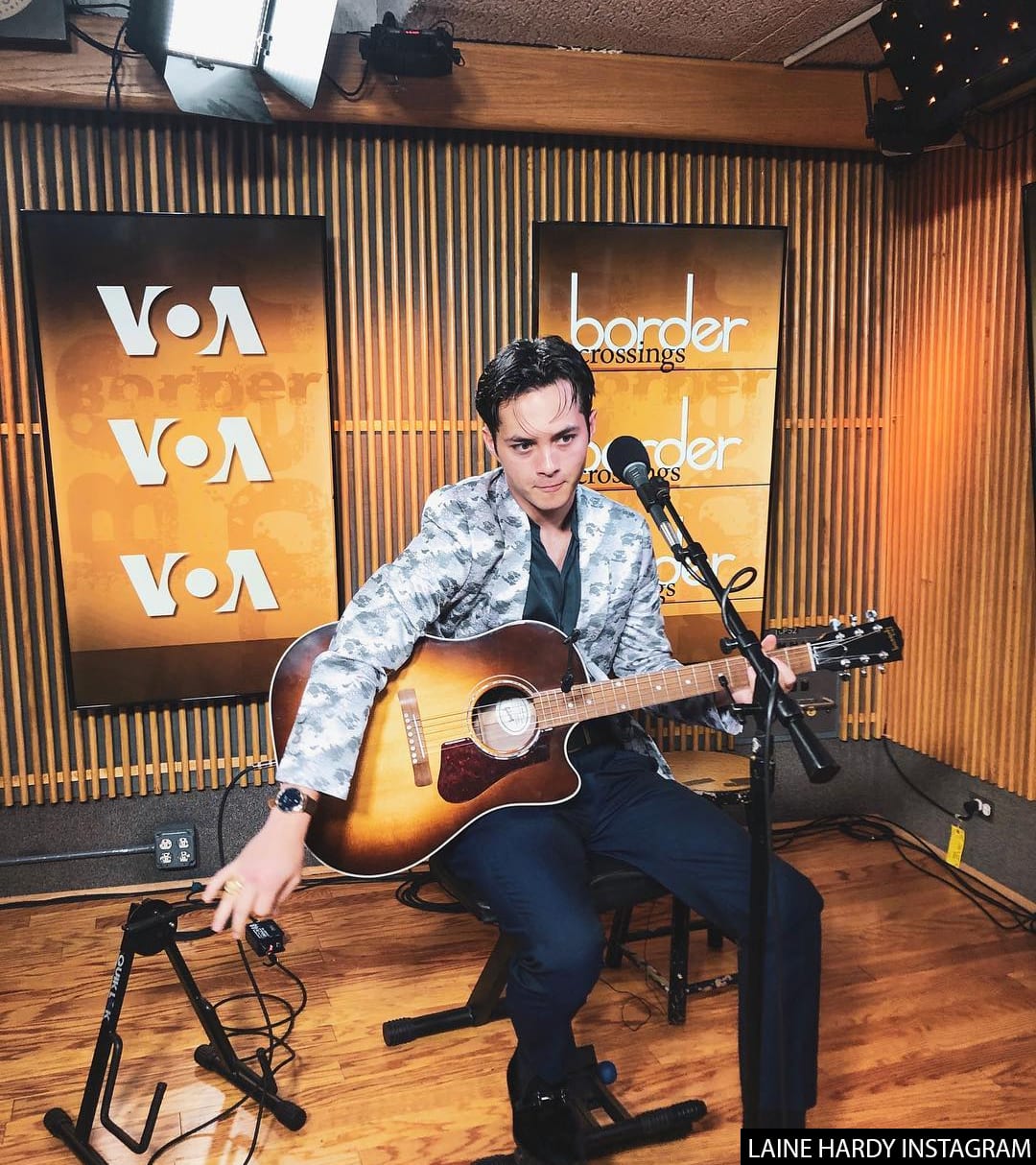 As he goes on board on his career off the show, the young singer stays grounded, keeping some important advice in mind from Perry and the other Idol judges. "Over the past year, the stuff that stuck with me the most was to just keep going," Hardy revealed. "There will be ups and downs, but don't give up and just keep doing what you are doing!"
"Just don't give up," said Hardy. "I mean, you just can't give up. You never know what's going to happen. If I didn't take that golden ticket I wouldn't be here right now."
The Little Boy From A Small, Louisiana Town Making It To The National Stage
American Idol winner Laine Hardy has laid low since he won the popular singing show earlier in 2019, but before the year ended, he's ready to hit the road. In November 2019, the singer revealed a brief round of shows across the U.S. The outing kicked-off on November 14 in Milwaukee, Wisconsin, followed by gigs in Indianapolis, Lexington, Annapolis, and Lincoln.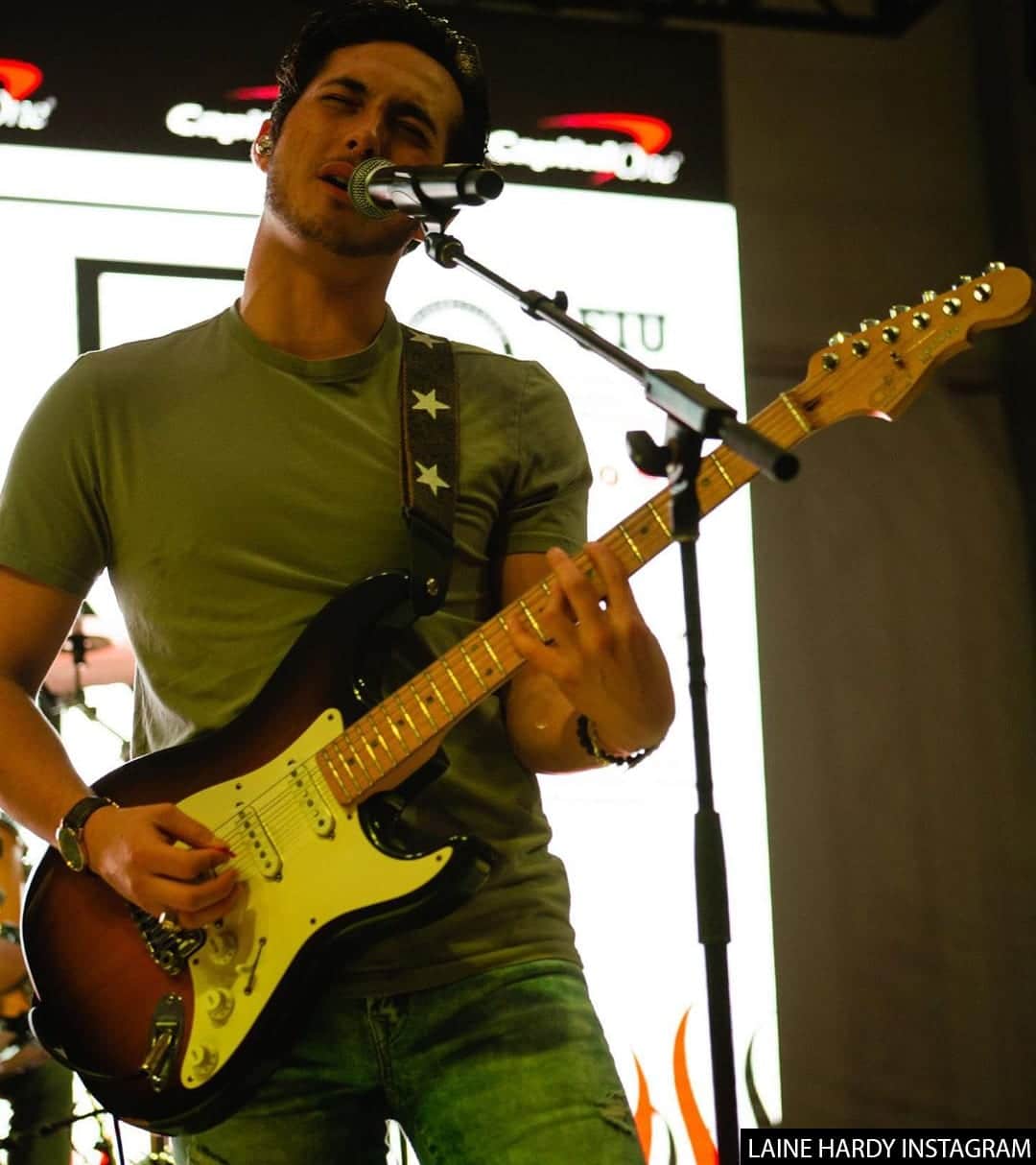 And earlier this year, Laine Hardy also partnered with the award-winning producer Michael Knox to produce new music: "Ground I Grew Up On" & "Let There Be Country." The 19-year-old is very passionate about his southern roots, which is quite obvious in both of these songs. It's no secret that he loves his hometown, and he said that he draws from that feeling when he's songwriting.
"These songs have a sound of traditional country with some rock in it. 'Let There Be Country' has some rock, and 'Ground I Grew Up On' is more of a traditional country, and it's a simple, simple song," Hardy said.
Next up, Laine Hardy hopes to "release an album" and write more songs, but he promised that he will always stay "grounded" and be the "same person" he's always been. "I'm just going to be myself and be and do the things that got me here," he said. "My fans and everybody got me here. Without them, I wouldn't be here. I'm just going to be myself and sing some new songs, be more out there to answer fan questions, and just hang out and be me."
As for all the girls out there, the country heartthrob made it clear that his focus is on the music right now. "I'm focused on my career and stuff like that," he explained. "I don't like to make it public that much when it comes to my dating life, but I'm just working on my career and future right now. I'm 19 years old, so there's plenty of time for that other stuff down the road."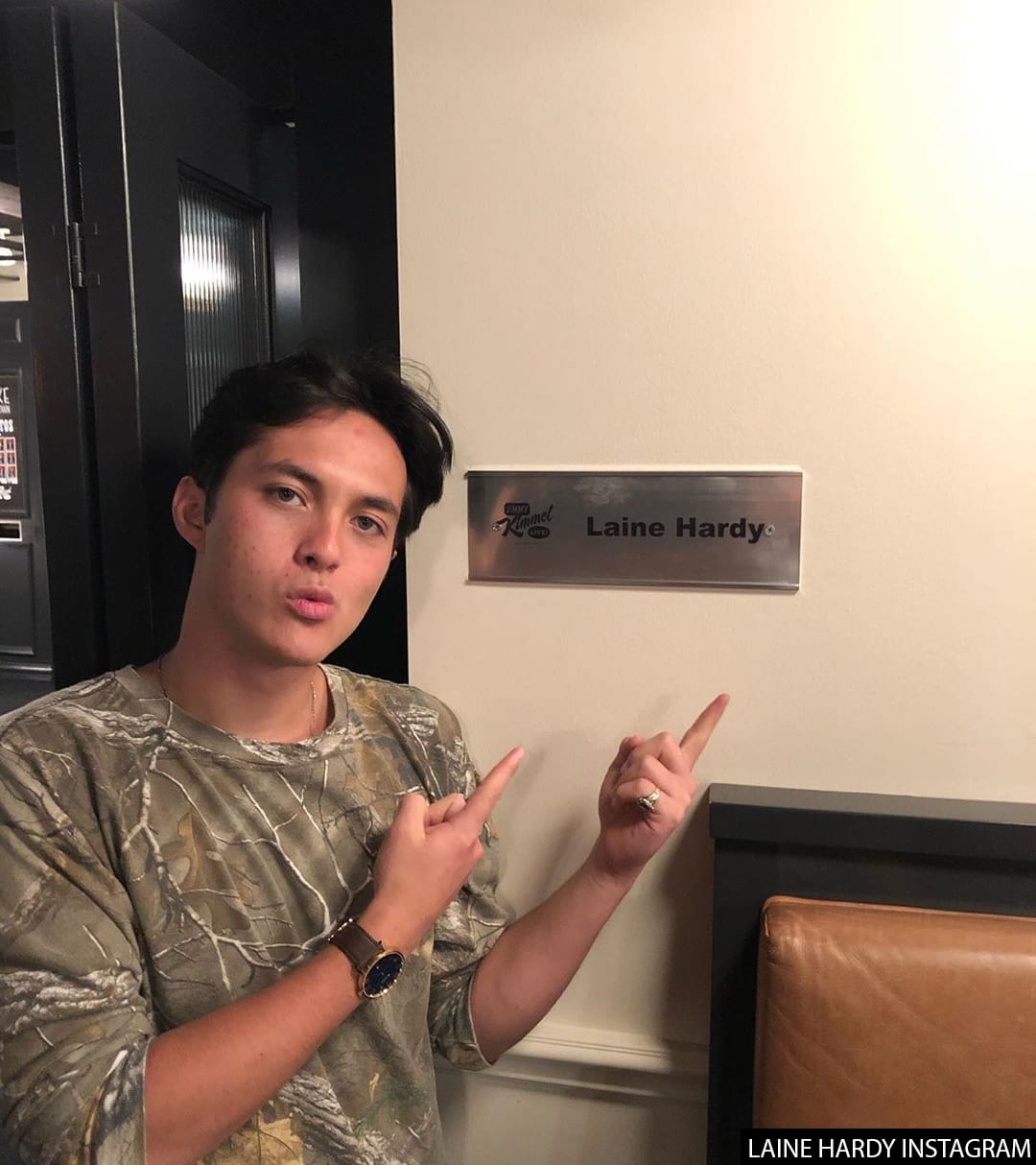 Things You Should Know About Laine Hardy
1. He believes that Perry is going to be a great mom
Laine Hardy has certainly gotten to know Pery pretty well all through his American Idol journey, and he had nothing but amazing things to say about her being a soon-to-be mom. "For all the time that I spent around her and how she instructed things, I think she is going to be a great mom!" Hardy admitted. "She is going to be great at it. She'll be taking care of a baby AND doing American Idol. She's going to be good at it. I have a good mom vibes for her!"
2. He got obsessed with "The Vampire Diaries"
During his 2019 interview with USA Today, the singer was asked what other things he enjoyed outside of music and the singer surprisingly revealed that he's hooked with "The Vampire Diaries"
"There's a lot of TV shows. I watch "The Vampire Diaries." Is that a bad thing?" Hardy dished. "The first two episodes, I was like, "I don't know about this," but then I got hooked. My friends were like, "Man, that's girly," and then I told one of them to start watching it and now he can't stop asking me what's about to happen. It's really cool. It's not like a diary – I can't explain it."
3. He would love to work with American Idol runner-up, Alejandro Aranda
While the two pitted against each other during the finals, they have gotten really close and now that the show's over, Laine Hardy was looking forward to working with Aranda. "Me and Alejandro doing something together in the future would be cool," the country singer revealed. "We're really close. I just talked to him. Eventually, maybe something with Alejandro — that would be cool! I'll talk to him about it and see what we can do."
4. He is going to stick his Southern roots
"There's no possible way I could change my personality or my mind," Hardy said. The singer said that he is still going to all the 'Southern stuff' like going gator hunting and eating crawfish and jambalaya
5. He still keeps in touch with the American Idol judges from time to time
The three music icons definitely had a big impact on Laine Hardy during his time on the show and it still resonates with him almost one year later.
"I think all the judges together, they just gave me so much wisdom and tips and stuff on how to handle stuff and just how to deal with a music career, having a music career and just being put off the show, it just skyrockets you," he said. "It gives you a great platform, and I'm very thankful for that."
Laine Hardy's tale of a being shy, little boy from a small, Louisiana town making it to the national stage definitely proves that the fairy tale can come true as long as you don't give up and you keep going.
---
---