Conway Twitty gives us a twist with his classic song "Happy Birthday Darlin'."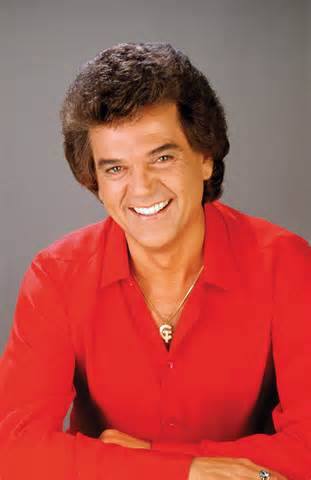 Harold Lloyd Jenkins professionally known as Conway Twitty was one of the popular country music singers in the '50s. He achieved great success in the Rock and Roll, R&B, and pop genres. He then received multiple awards with one of the biggest stars in Country music, Loretta Lynn. During her musical career, he has been inducted into the Country Music Hall of Fame, and the Rockabilly Hall of Fame.
In addition, he has received multiple major awards and honors all throughout his career. His best-known songs are "Hello Darlin'," "After the Fire is Gone," "Lead Me On," "Louisiana Woman, Mississippi Man," "As Soon As I Hang Up the Phone," "I Can't Love You Enough," and "Happy Birthday Darlin'." Today, let us look back at one of his greatest hits in the '70s entitled "Happy Birthday Darlin'."
Conway Twitty's Classic "Happy Birthday Darlin'"
A world-winning country star, Conway Twitty popularized this classic hit "Happy Birthday Darlin'" back in the '70s. This track was penned by Chuck Howard and it was released on October 1979 as a single from Twitty's album, Cross Winds.
"Happy Birthday Darlin'" was Conway Twitty's 23rd number 1 single that entered into the country charts.  Upon its release, the song entered into country charts and stayed at number 1 on the chart for 3 weeks.
Lyrics Breakdown
Happy birthday darling, I've no present, no fancy cake
But I hope I'll make you happy with everything I take.
I'd like to take away some of your lonely moments
By spending more time with you
And I'd like to take away some of those so, so kisses
And replace them with ones that really say, I love you.
Birthdays are considered one of the most special events that happen in someone's life. This celebration is when our families and friends gather to make it more memorable for you. Some are busy preparing food while others organize the event.
We usually greet the celebrant a happy birthday and offer them a song, but did you know that the song "Happy Birthday Darlin'" is not a typical song that is sung in every birthday celebration? Why? It is simply because instead of giving the celebrant birthday present for her birthday, the narrator vows to take some things away such as loneliness, hatred, doubt, and heartaches by replacing them with faith and companionship. Don't you think that the idea of the song is better than the usual birthday present?
Listen to Conway Twitty's "Happy Birthday Darlin'" here:
---
---