Sons of the Pioneers, or formerly known as Pioneers Trio, first recorded "Tumbling Tumbleweeds." It was penned by Bob Nolan who was also the founding father of this iconic western group.
The group was formed by Nolan with Leonard Slye and Tim Spencer. Their track "Tumbling Tumbleweeds" became their signature track with its release back in 1934.
Behind the Sons of the Pioneers' Signature Song
The group began performing some of Nolan's track like "Way Out There," "There's a Roundup in the Sky," "One More Ride," and "Cool Water." These became the group's most famous recordings. Their "Tumbling Tumbleweeds" track became their signature song because of its western sound that was still quite new during their time. Critiques loved their song, noting that it was "culturally, historically, or aesthetically significant."
Their 1946's version of the song was also featured in the classic film, The Big Lebowski. This extended the popularity of the track as it became a staple western country song. Not only that, but it was also featured in other films such as Silver Spurs, Hollywood Canteen, and the 1935's Tumbling Tumbleweeds. Other country artists have also covered the track namely Bing Crosby, Lorne Green, Johnnie Ray, Harry James, and many others.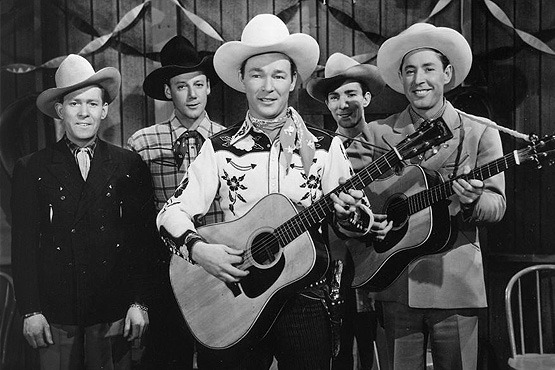 About the Song
The song is a descriptive poem about the tumbleweeds which is very prominent in western culture. There is a deep comparison of how we go along with our daily life just like a tumbling tumbleweed. We go on with our life rolling down a path that is set for us. After that, we will have another day to experience and learn something new.
We roll with the punches because that is the only thing to do. Just like a tumbleweed, we drift along with this world without really knowing when to end.
Watch as the Sons of Pioneers sings this song:
For your daily dose of country music stories, check our official Facebook page. 
---
---