Grammy Award-winning baritone singer, Randy Travis, has been a staple in country music. He is truly one of the most successful country music stars for more than two decades. He has sold more than 25 million albums, earned seven Grammy Awards, and toured all over the world.
Nowadays, Randy Travis spends most of his days with his wife, Mary Davis-Travis, at their ranch just outside Tioga, near Lake Ray Roberts in Cooke County. But did you know that with all the absolute height of fame, fortune, and stardom he got, the country music star endured some dark times?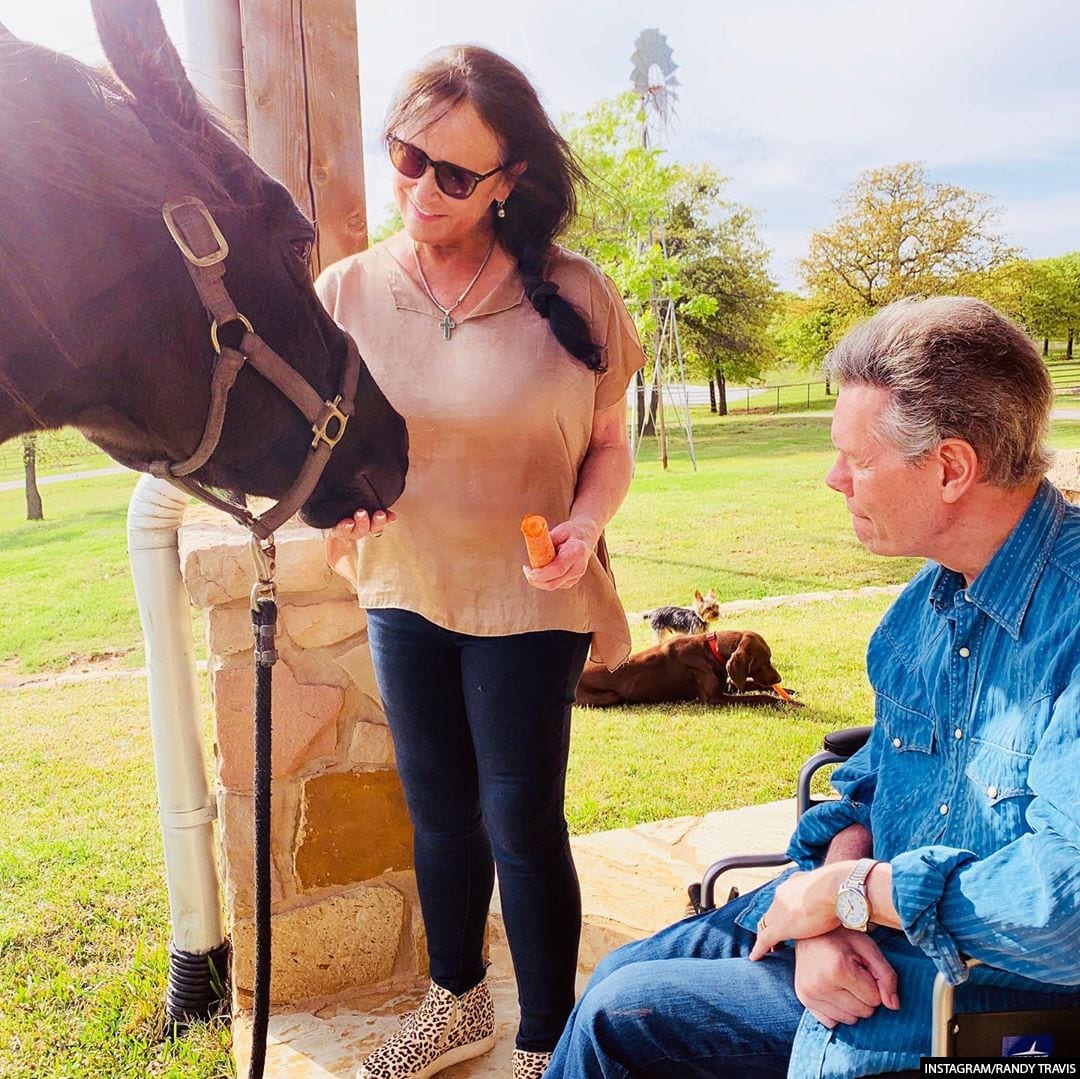 He Suffered a Massive Stroke In 2013
In July 2013, Randy Travis went to the emergency room complaining of congestion. Few days later, he suffered a massive stroke "as a complication of his congestive heart failure." This has affected the whole central region of his left brain. At one point, his heart completely stopped, and doctors rushed to put him on life support and into an induced coma, to help protect his brain.
The doctors told his then-fiancee, Mary, that the singer had only a 1% chance of survival, and she was asked to consider taking him off life support. But Randy Travis' wife to be was dutifully by his side the entire time. The country music star had a packed schedule with tour dates, and an acting role in an upcoming TV pilot – all of these were put on hold.
"Even in his state, his semi-coma state, he squeezed my hand, and he laid there, and I just saw this tear that fell, and it was one tear at a time," Mary said. "I just went back to the doctors, and I said, 'We're fighting this.'"
Travis underwent brain surgery and then spent nearly six months in the hospital getting his strength back. The near-fatal stroke had damaged his system. After the procedure, he had to learn to walk again and still has difficulty speaking. With a ton of help from his wife and physical therapy, he was able to do so.
Indeed, He Fought a Good Fight
Though the stroke has severely limited Travis' ability to talk and restrict his ability to do what he loves most: sing and perform. It also took his mobility and use of the right side of his body. But Travis is not letting his condition stop him.
In October 2016, Randy Travis was inducted into the Country Music Hall of Fame and surprised the crowd by performing "Amazing Grace" for the first time in years after his stroke. Travis was still having some difficulty forming full sentences, so his wife spoke on his behalf. 
"Today is the greatest day of Randy's celebrated music career. Randy wants to thank you for listening and loving him. Randy stared death in the face, but death blinked. Today, God's proof of a miracle stands before you," Mary said. "Tonight, I want to give back to the voice of Randy Travis. If you'll stand." There were no dry eyes in the event. Travis singing brought a stunned silence to the crowd.
Three years after, Randy Travis appeared in the 2019 CMA Fest, which he considered to be another step towards regaining his life. Plus, he's hungry to reconnect with his fans. With his stunning grin and his left hand firmly trained to write his name, Randy Travis signed autographs and posed for pictures with his fans at the event for the first time in more than two decades.
Forever and Ever, Amen
Earlier last year, Randy Travis also reflected on his life story in his memoir, Forever and Ever, Amen: A Memoir of Music, Faith, and Braving the Storms of Life.
The memoir detailed all the highs and lows in the singer's life, including his successful music career, during the time he won seven Grammy awards, as well as his struggles with alcohol abuse and anger, including his scandalous arrest in 2012 for driving while intoxicated — and naked.
"A book about my life wasn't something I thought much about while I was busy living it — now I know the difference between life and living," Travis told People.
He added, "I understand that whatever I have done for myself will pass with me; but, whatever I do for mankind will remain… Forever and Ever, Amen."
The "I Told You So" singer also shed light on his dire financial trouble, which went from incredible wealth and stardom – to a much different situation today. In the memoir's last 100-plus pages, Travis detailed the financial position he and his wife are facing.
The couple were utterly shocked and devastated to learn that the country singer did not have disability insurance on his iconic voice. Other than the missing insurance policy, Travis had also been led to believe payments had been taken out and paid for, only to find out that the royalty checks they had been expecting to receive never actually came.
In the end, Travis took the blame himself and expressed that he should have never allowed others to make any major financial decisions on his behalf without him reading what he was signing. The couple admitted their own faults, and they hope that others find the strength to do the same.
Now, Randy Travis will soon be celebrating his 61st birthday, and even though he still suffers from aphasia, his wife reveals that the country singer still sometimes sings. Doctors also note that his distinct baritone was miraculously untouched.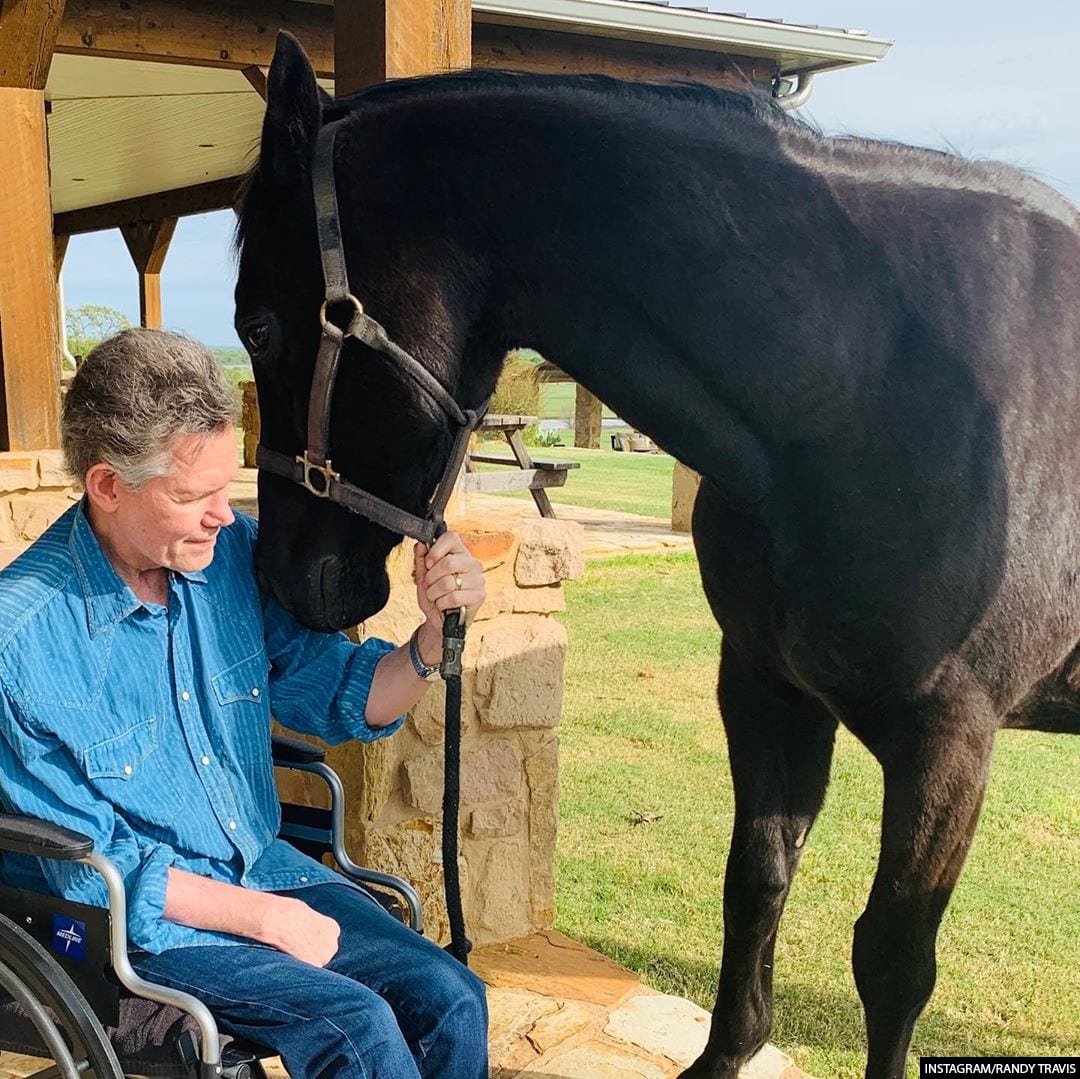 "He'll sing in the car when we're driving back and forth from Texas to Tennessee. He'll sing a lot. He just has to be in the mood, and he knows all the words to every song," Mary revealed. "That's the funny thing with a stroke and the aphasia… the brain knows it all."
---
---