Miranda Lambert is known for a few things: her beloved songs, her band Pistol Annies, and a hunky husband. But what most people don't know is that the country star also has impeccable taste when it comes to homes. Her 400-acre estate in lush green farmland is nothing but a slice of country heaven.
According to Variety, the 36-year-old singer made an under-the-radar, $3.4 million purchase in 2016 for a scenic park-like rural retreat near Primm Springs, Tennessee, just an hour away from Nashville.
What's Inside Miranda Lambert's Jaw-Dropping Property?
Miranda Lambert's home and farm in Tennessee is composed of at least three residences: a main house and two rustic-looking yet luxurious cabins.
The main house is comfortable, country-themed with luxurious feels at its best — the perfect place for Lambert to relax after her draining days, touring and recording. There's a massive stone fireplace that dominates the living room and its rustic wood ceilings soar high. Fireplaces also grace nearly every room.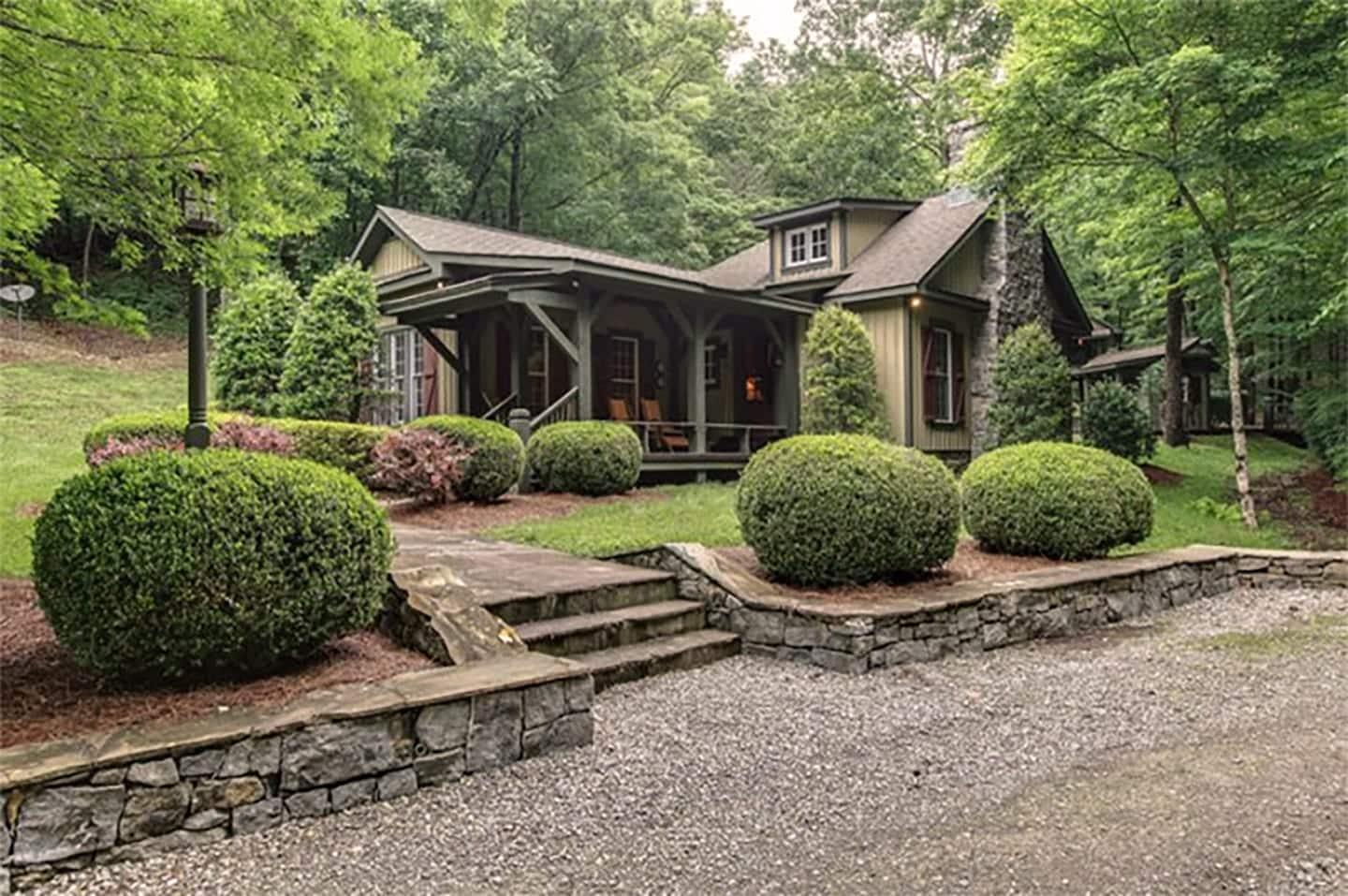 The bigger cabin, on the other hand, comes with a huge front porch, a living and dining room with high ceilings and a stone fireplace too. It also has a small yet well-organized kitchen, one bedroom, a sleeping loft, and a huge bathroom with double sinks.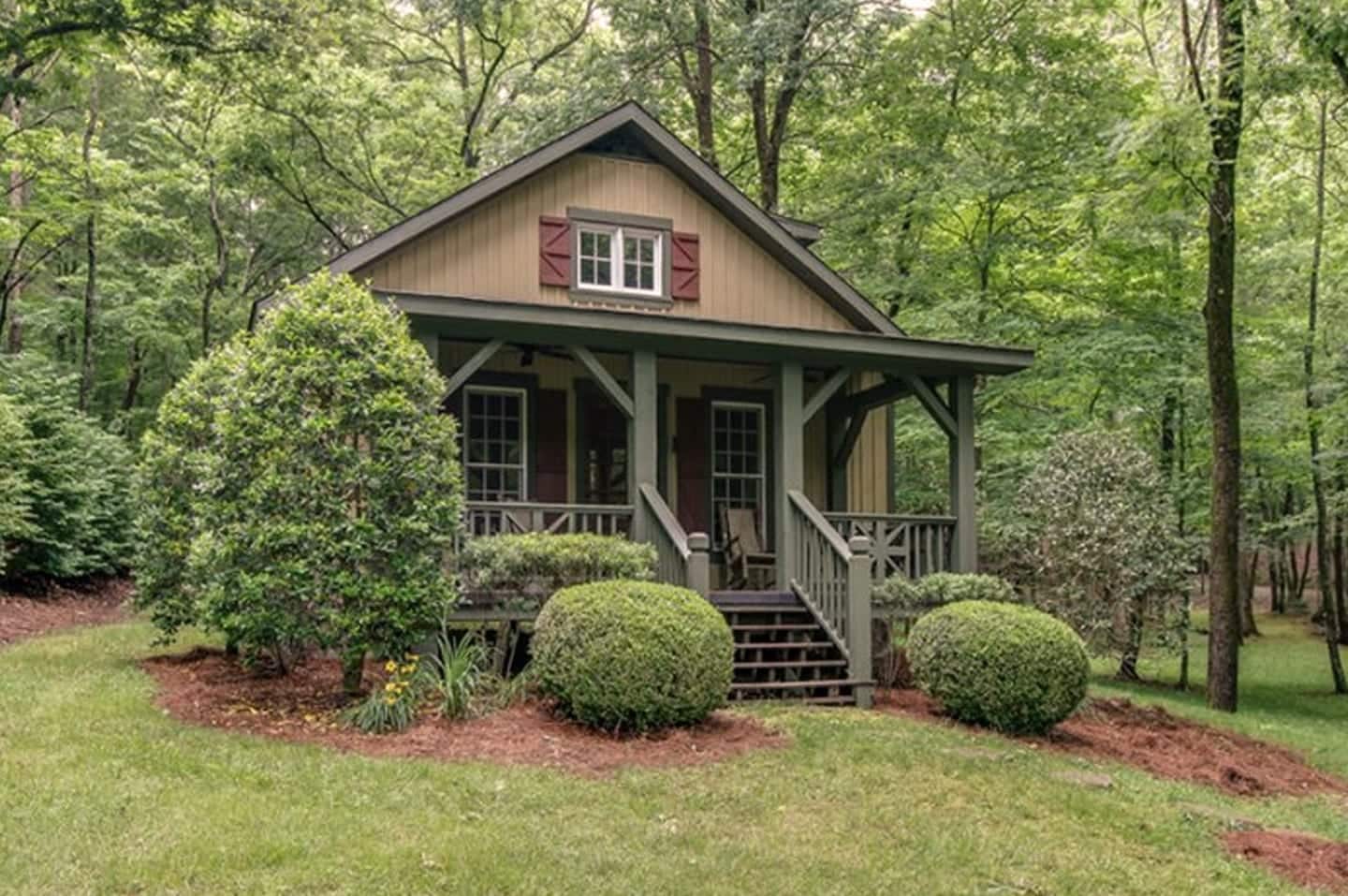 And then, you will find a wood footbridge that leads over a stream to the smaller guest cabin, which has a combination living room and bedroom, fireplace, a kitchenette, and a bathroom that features a clawfoot tub.
We all know Lambert has a big heart for animals. She often posts photos of rescued pets from her no-kill shelter in Oklahoma, Redemption Ranch. Guess it's no surprise that the completely private farm property also provides 75 acres of fenced pasturelands and two-stall horse barn, plus there's a six-car garage for the horsepower of a different sort. The garage is topped by another studio-style apartment with a full kitchen.
As if that's not enough, Miranda Lambert's home and farm in Tennessee has lighted walking trails that wind through the woods to a creek-side pavilion that can seat 60 guests and a stage perfect for impromptu private concerts. And did I mention it has a lake with a boathouse? Everything is just so perfect.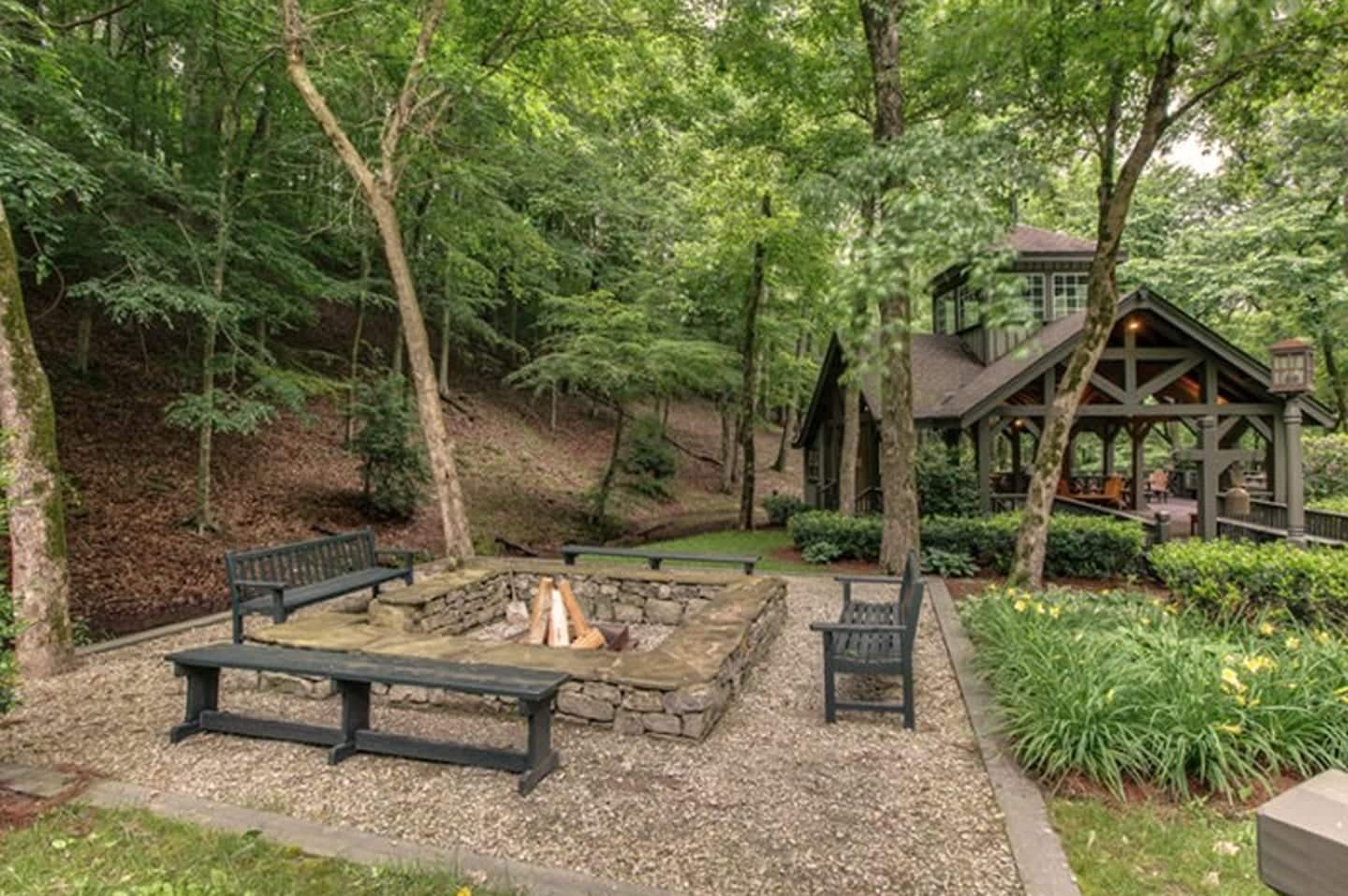 Recently, Lambert was one of the many featured artists during Sunday's ACM Presents: Our Country special. Lambert treated viewers to an acoustic rendition of her latest single, "Bluebird.", which she performed from her farm in Tennessee. The Texas native can be seen wearing a plaid shirt and a purple bandana for her performance, sitting on her porch as she strummed her guitar.
Also, if you check out Lambert's Instagram, she started shirtless "house husband" series of videos with Brendan McLoughlin which does not only give us a quick peek of their gorgeous home but as well as letting us in on their day-to-day life. Volume 1 of this series of videos came in July 2019 when Lambert snuck up on her new husband doing laundry. A month later, she caught him doing some yard work — also shirtless. McLoughlin can be seen whipping weeds in front of their rustic home.
Lambert and McLoughlin were married secretly during a private ceremony in January 2019 after dating for just a few months. She had just come off dating Evan Felker when they met, and before that, Anderson East. In 2015 she divorced fellow country superstar Blake Shelton and moved back to Nashville from Oklahoma
Now, the newlywed couple split their time between their home and farm in Tennessee and another residence in New York City, where he worked as an officer for the NYPD before retiring.
---
---