Did country legend Loretta Lynn marry American singer-songwriter Kid Rock over the weekend? Lynn was in a wedding veil, while Kid Rock was down on one knee, with her hand in his. It seems like a legit wedding.
"Sorry girls, he's taken now!" the 88-year-old country legend wrote on her official Facebook page.
Things Just Got Crazy
Well, not exactly. Lynn said she was at a vow renewal of his son Ernest and wife Crystal over the weekend, when "things got crazy."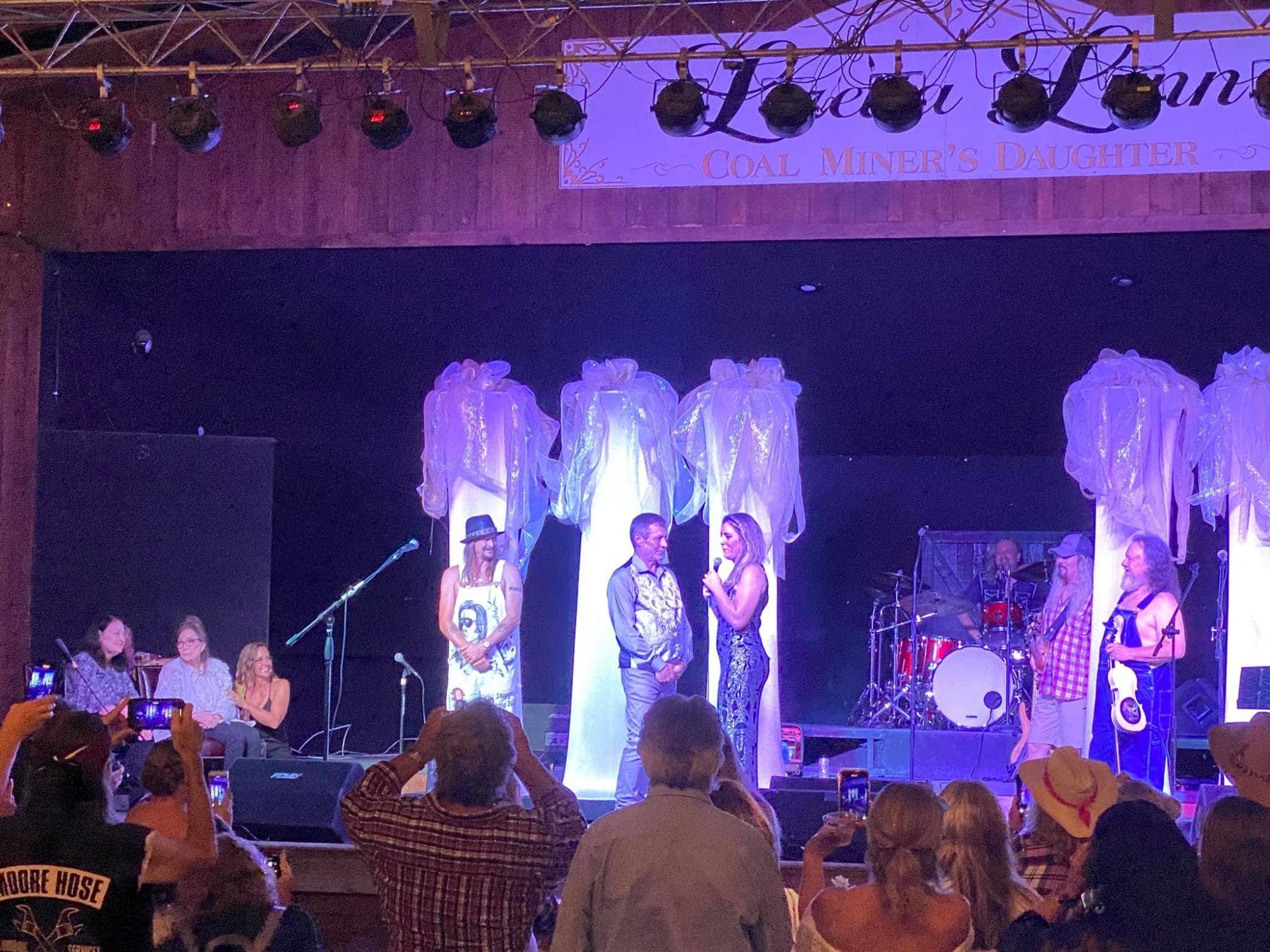 She wrote that she and Kid Rock "always teased about getting ourselves married" and "the preacher was already there, so we had some fun with it."
Lynn also added several hashtags to her post such as #gottahavesomefun, #88andfeelinggreat, #laugh, #tabloidfodder, and #cougar, raising a few eyebrows at the validity of the union.
The singer's granddaughter, Tayla Lynn, also shared a post from the impromptu wedding. She said that Kid Rock was there to officiate Ernest and Crystal's ceremony but was surprised by a preacher when he was about to perform a song.
"Now you must understand how close Kid and Memaw have gotten," Tayla explained. "Like they adore each other. They joke around all the time about getting married and saying to heck with the rest of em. So Dad and Crystal decide to make that happen! They have the preacher announce that he's ready to do the vows now!" At that point, Lynn and Kid Rock became "giddy like school kids," according to Tayla, who confirmed that "obv" the wedding was "a joke."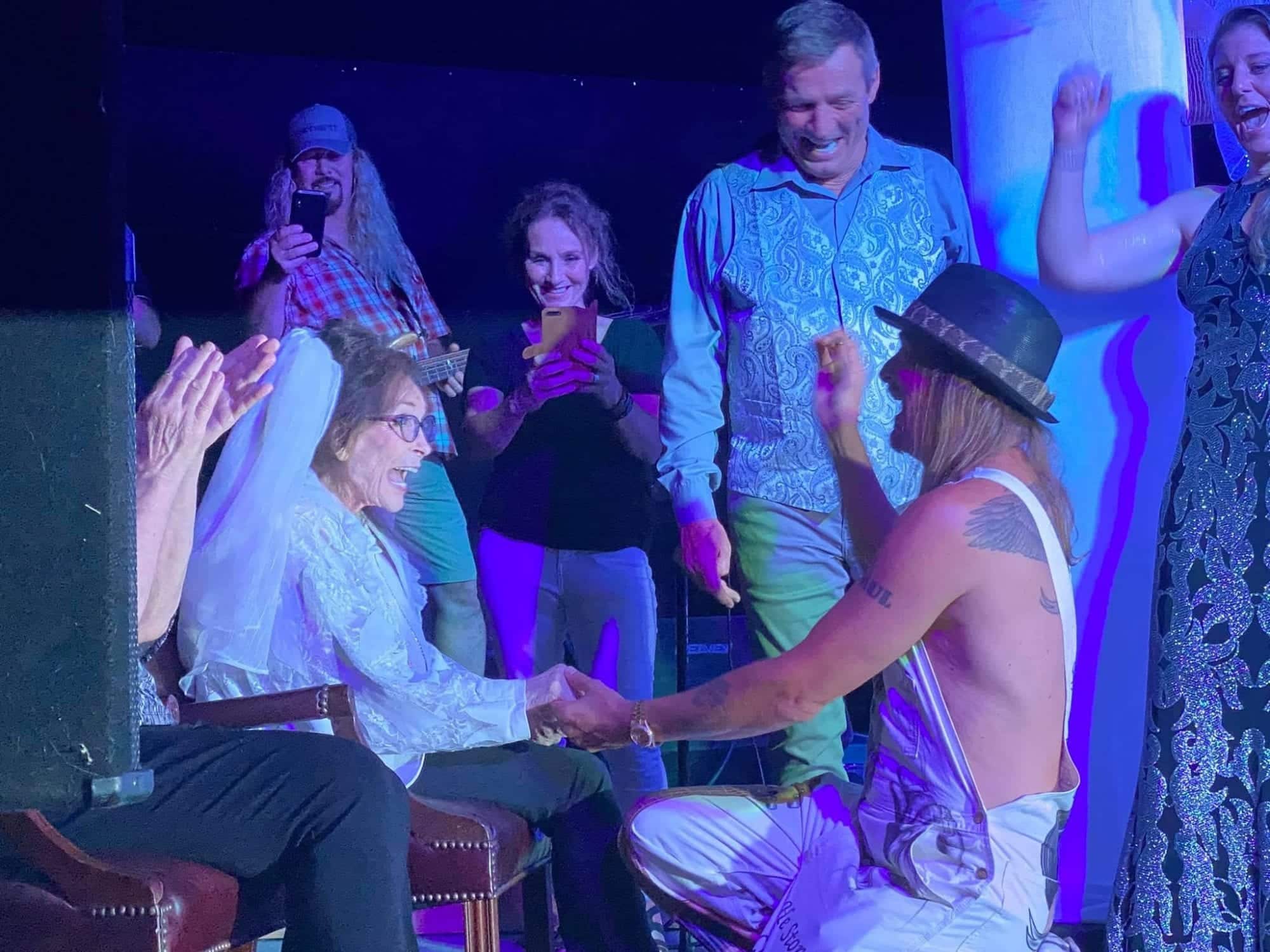 "They were so caught off guard but both so happy," Tayla added. "They played along. (Cause obv it's a joke) Unc (Tim Cobb) even had the veil ready. We all Laughed, sang, hugged. It was a moment last night in the midst of the world, turning sideways where love and joy were absolutely shared."
In 1948, Loretta Lynn was a young bride at fifteen when she wed Oliver Vanetta Lynn, whom she fondly called Doo. They went on to have six children and stayed together until he died in 1996. Their complicated marriage encompassed infidelity, abuse, and turmoil, but it also gave love and support. Through all the ups and downs, Lynn's marriage was, and remains, the defining relationship of her life.
"Marriage isn't always easy–heck it's not even always pretty, but love holds you together, and you push through the bad days to enjoy the good ones," Lynn wrote.
---
---