For those who don't remember this Eddy Arnold classic, let me refresh your memory. The song was released back in 1947 and was made more popular by Elvis Presley with his 1969 version.
This was a huge hit for the country music fans because of its historic run on the country chart. The song reached number 1 on the Hot Country chart and it stayed there for 21 consecutive weeks. This was a record until Florida Georgia Line's "Cruise" broke the record back in 2013.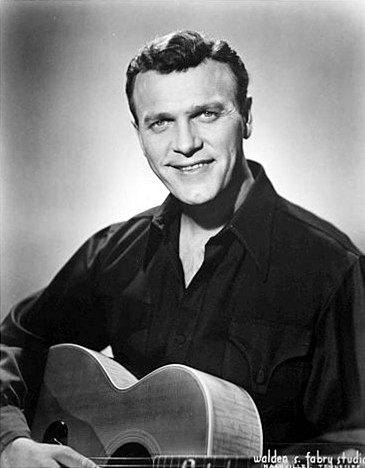 Eddy Arnold's Third Hit Song
Eddy Arnold is a hitmaker during his time and this track is the testament to it. For the longest time, his track "I'll Hold You in My Heart" held the record for the most weeks on top of the charts as compared to any country song. Some of his other notable hits are "Cattle Call," "Make the World Go Away," "I Want to Go With You," and "It's a Sin." This is remarkably his biggest hit with its 21-week run on top of the country chart that was only broken after almost 70 years.
As a musician, Eddy wrote most of his songs and that is why he was recognized by the Country Music Hall of Fame. He was also a member of the prestigious Grand Ole Opry from 1943. He sold more than 85 million copies of his records and he scored 147 songs on the Billboard Hot Country music chart.
About the Song
Classic country songs are always about the heartbreaks and the hard experiences of the singer. The track has that lonesome feeling and you can't help but feel the emotions that are being expressed through the song. It also serves as a promise that no matter where we go, the person we really love will always be in our hearts.
Proximity is a non-factor when it comes to love because we always feel love like they are there in spirit. The memories that you spent with each other are the ones that matter.
Listen to Eddy Arnold's song here:
---
Eddy Arnold, Elvis Presley
---