David Houston's "Baby Baby (I Know You're a Lady)" was originally released in 1969. However, it reached the top spot on Billboard's Hot Country Songs on January 3, 1970.
Something about the Song
"Baby Baby (I Know You're a Lady)" was David Houston seventh and No. 1 hit. Also, the song spent being the No. 1 country song about four weeks on the chart. The song was written by one of the up-and-coming Nashville songwriters named Norro Wilson.
"Baby Baby (I Know You're a Lady)" was one of Willson's compositions that became a No.1 hit. Another songwriter who shared the credits to this song is Alex Harvey. After this hit, Norro Wilson stayed active as a songwriter and became a prolific name in the country music industry for the next four decades.
He also wrote songs for Charley Pride, Charlie Rich, Jean Shepard, Tammy Wynette, and many others. Wilson's production credits also include, Reba McEntire, Sara Evans, Janie Fricke, Joe Stampley, Tammy Wynette, Kenny Chesney, and others.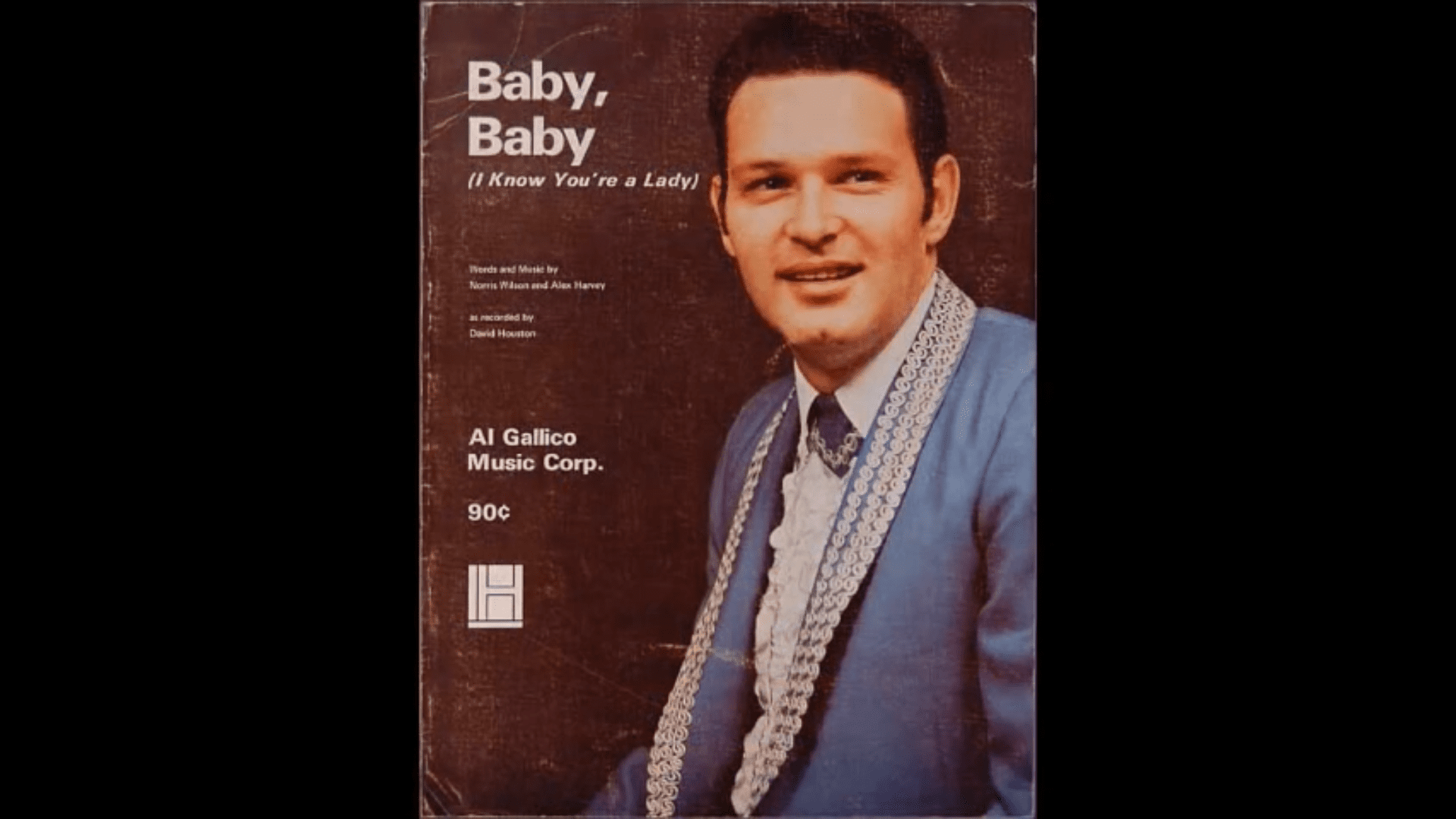 Who was David Houston?
He was a great country singer for sure and a legend in Country Music. However, did you know that he descended from the first president of the Republic of Texas? It's true, he was a descendant of Sam Houston.
Being one of the first artists of National Recording Corporation, he became a national artist in 1963 with his song titled, "Mountain of Love." His first song found itself on the No. 2 spot on Billboard's Hot Country Singles Chart.
Thereafter, another song came and did well. It was "Livin' in a House Full of Love." David Houston experiences a breakthrough with "Almost Persuaded" in 1966. This song is a story of a married man who resisted temptation during a trip to a tavern. After it was released, it immediately rose to the top of the charts. Then, he was awarded 2 Grammy Award for Best Country & Western Recording and Best Country & Western Performance for Male in 1967 for the hit.
"Almost Persuaded" started five David Houston singles to 1973 which included six more No.1 hits. Thereafter, the final No. 1 hit came in 1974 with the song "Can't You Feel It." But, he continued to make records until 1989.
November 30, 1993, was David Houston's unfortunate death. He passed away just a week before his 58th Birthday. The cause of death was Brain Aneurysm.
---
---