"Coat of Many Colors"
This is a classic song written and recorded by Dolly Parton. It was released on October 1971 as a single from Parton's album, Coat of Many Colors.
Coat of Many Colors is the eighth album released by Dolly Parton. It was under RCA Records. Upon the release of the album, it was nominated for Album of the Year at the 1972 CMA Awards and was listed on the Time Magazine's list of 100 Greatest Album of all time. Thus, this album ranked number 301 on the Rolling Stone's list of the 500 Greatest Album of all time.
Being one of the favorite songs in the '70s, it has been recorded by various music artists including Shania Twain along with Alison Krauss, and Union Station, Emmylou Harris, and Eva Cassidy.
Twain's version of the song was included on Parton's tribute album, Just Because I'm a Woman: Songs of Dolly Parton. Based on Country airplay, Twain's version of the song peaked at number 57 on the Billboard Hot Country  Singles & Tracks chart.
About the Song
"Coat of Many Colors" was described as Parton's favorite song she has written. Parton composed this song during a tour. She was with Porter Wagoner during that time. Thus, Parton also shared that while writing this song, she could not find any piece of paper so she wrote it at the back of a receipt given by Wagoner. When the song became a country hit, Wagoner then framed the receipt.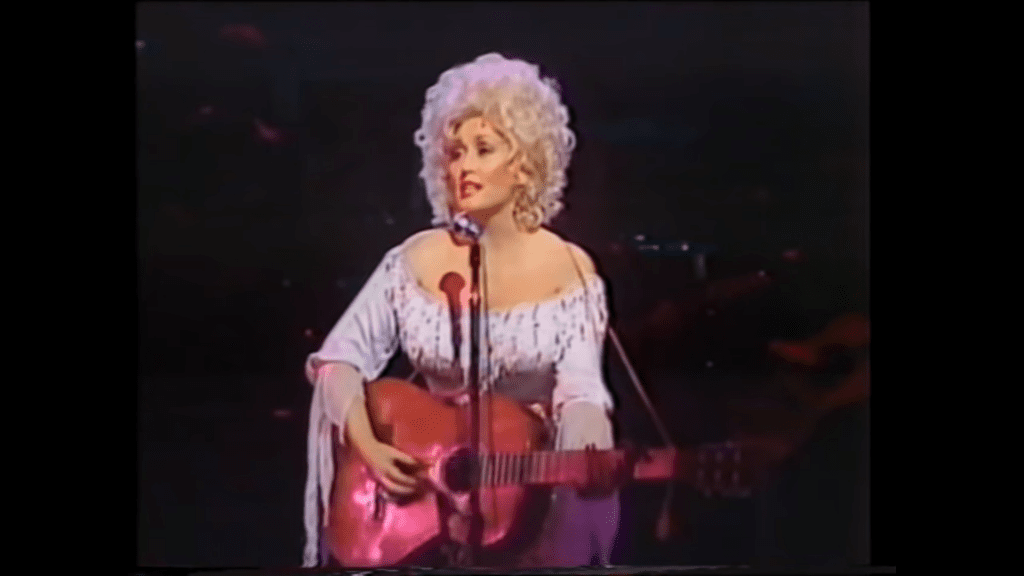 The song "Coat of Many Colors" talks about Parton's mother who stitched a coat for her daughter out of rags that were given to the family. While making it, her mother tells a biblical story of Joseph and his coat of many colors. Upon hearing the story, Parton was excited to wear the coat, and when she wore it in school many students laughed at her for wearing a coat made of rags.
Watch Dolly Parton's Performance Below:
To read more articles about your favorite country stars and country songs, feel free to visit our website or follow us on Facebook, Twitter, and Instagram.
---
---