Today, we'll witness a beautiful rendition of the gospel song "Down to the River to Pray." This gospel hymn was performed by a choir who came together on the balconies of their hotel to perform the song. Their rendition has gone viral on social media and is being talked about.
The Colorado All-State Choir is composed of high school students from the entire state. This group of students has an amazing talent for singing and they performed the gospel song in a unique way. Don't miss out as the students of the treble ensemble gather outside of their hotel rooms and stand around the open balcony.
Their music video showed that the choir gathers on each floor and starts to sing a cappella. As soon as they belt out the iconic word of the song, you would surely be amazed. The students' performance definitely knows how to catch the attention of their audience. Despite the busy schedule of students, they came together to perform this gospel hymn "Down to the River to Pray."
In addition, their rendition gained over 484,529 views on Facebook.
"Down to the River to Pray"
It is a traditional American song described as a Christian folk hymn, an African-American spiritual, an Appalachian song, and a gospel song. The exact origin of this song is unknown, but some speculations said that it was composed by an African-American slave.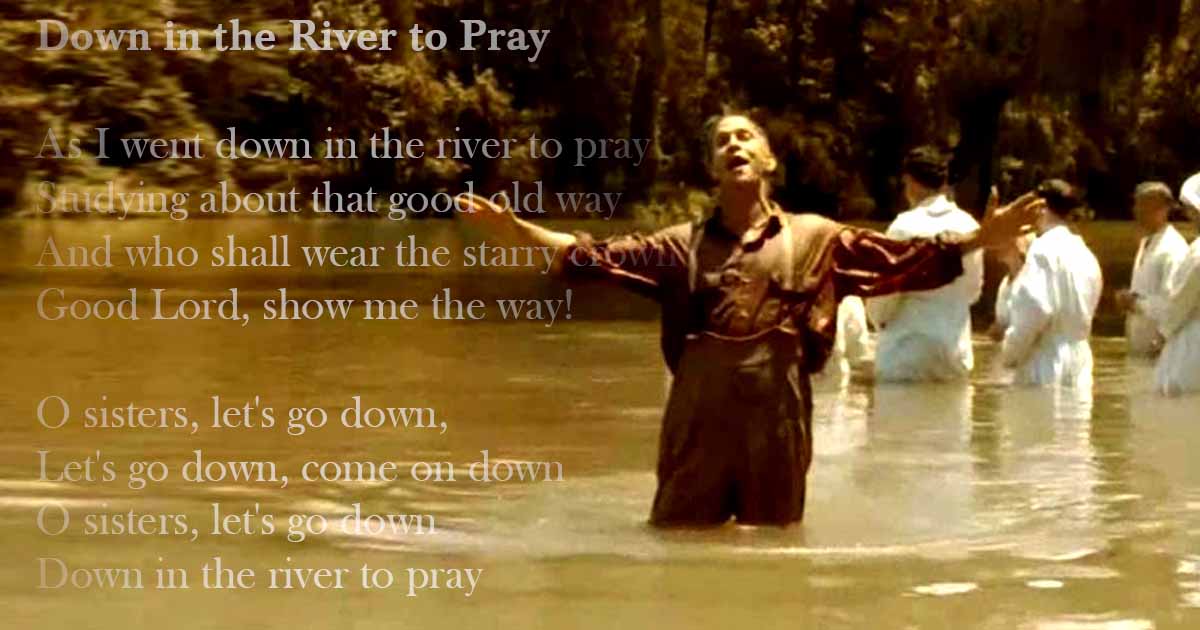 Years later, this song was recorded by numerous music artists and was also used as a soundtrack in the 2000 film, O Brother, Where Art Thou?
Lyrics Breakdown
As I went down in the river to pray
Studying about that good old way
And who shall wear the starry crown
Good Lord, show me the way!
The lyrics mentioned above remind us that the Lord is at the center of everything. The best way to communicate with Him is by praying. We should not forget to give thanks, glorify Him, and worship Him for everything he has given us.
Watch the choir's rendition below:
Colorado All State Mixed Choir performing Josu Elberdin Badiola's "Ubi Caritas" in the hotel balconies! Edith Copley, conductor!

Posted by Chris Maunu on Friday, February 2, 2018
---
---