This performance from American Idol Season 4 winner Carrie Underwood proves that she deserves her title. Her win back in 2005 catapulted her career and it made her one of the biggest female country artists of this generation.
On this performance, she is accompanied by 21-time Grammy winner, Vince Gill. He plays the guitar while Carrie sings "How Great Thou Art."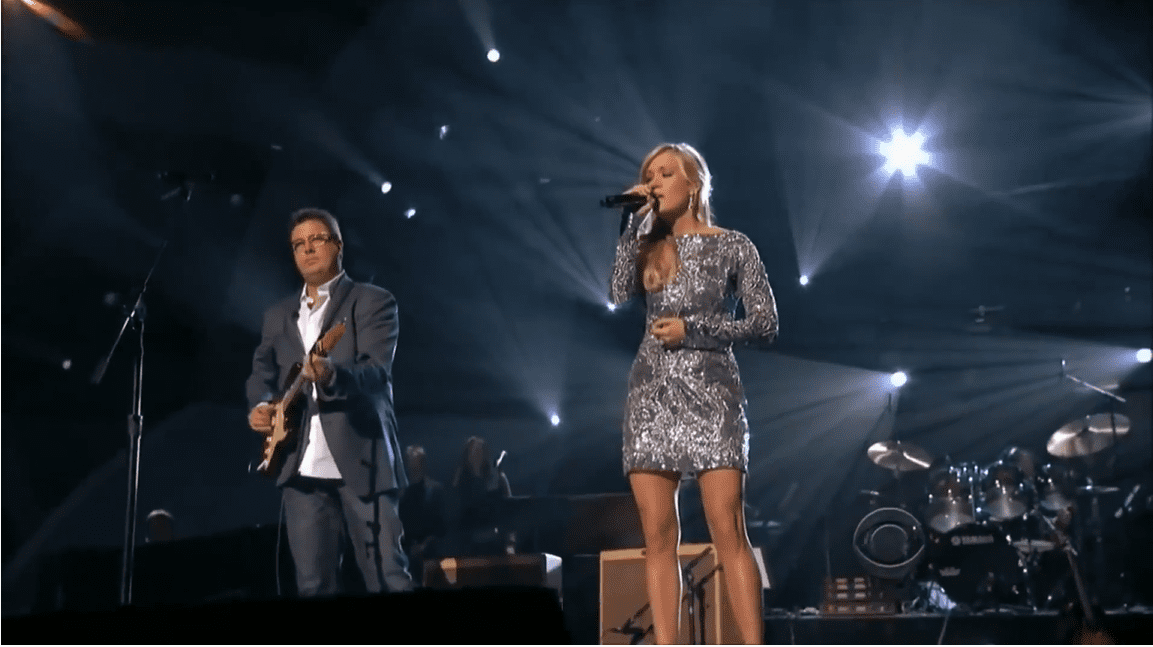 Carrie Underwood's Great Performance featuring Vince Gill
It is not that common for a country artist to have Vince Gill as their background guitarist. But for Carrie Underwood, he would make an exception as she belts out one of the most loved hymns of all time. Carrie started the performance with an already high note that she was able to sustain until the end. Right before the end of the performance, Gill had to show his amazing guitar skills for some time.
Carrie continued to amaze the audience with her performance. She was able to show the emotions of the song even while belting out some of the notes. By the end of it, the audience had no choice but to give her a standing ovation. Some of the audience include Blake Shelton, The Judds sisters, and Martina McBride.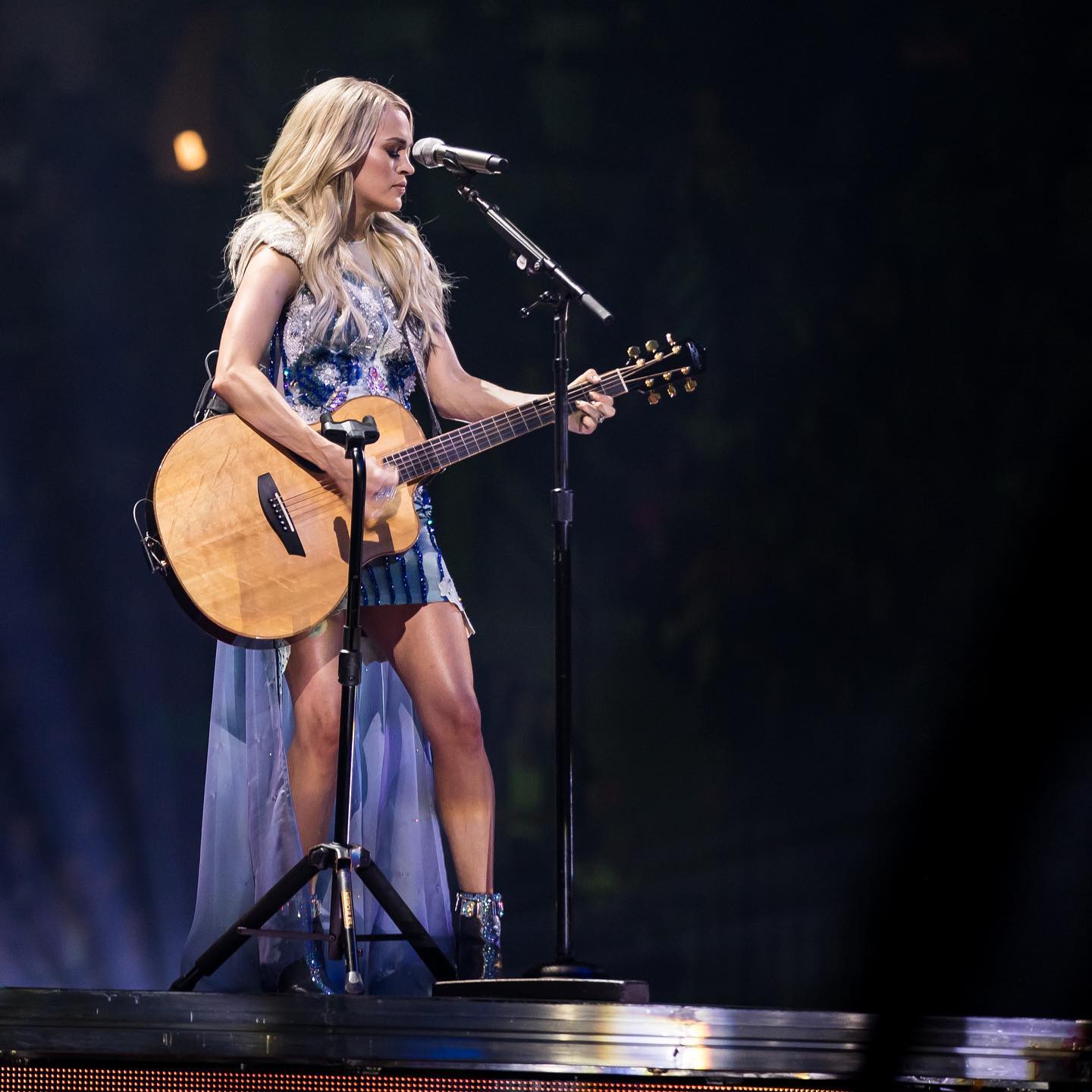 How Great was that Performance?
An iconic hymn deserves a great performance when performed by an artist. Carrie Underwood surely gave that performance her all as she sang it with conviction. That is what we love about our idol winner. She continues to improve her craft and she always gives her all.
Many believe that she is one of the best idol winners out of all the seasons because of her performances. Even the show host, Ryan Seacrest thinks that Carrie Underwood is the most successful out of the winners and this is proven by the net worth that she has. Way to go, Carrie!
Watch the performance here:
---
Carrie Underwood, Vince Gill
---