The country music industry is very cutthroat. The road to establishing your name and a career is beyond challenging, and you'll spend years – some even wait decades – being nameless working songs after songs in a studio before you get your big break. And that is if you get lucky to catch one. (We all know some just end up waiting for nothing.)
But if you do, it can be very lucrative and earn you hundreds of thousands to millions of dollars in a year or maybe in just a few months. And the best part in all of this is you get to do the one thing you like most every day.
Average Yearly Compensation: Musicians and Singers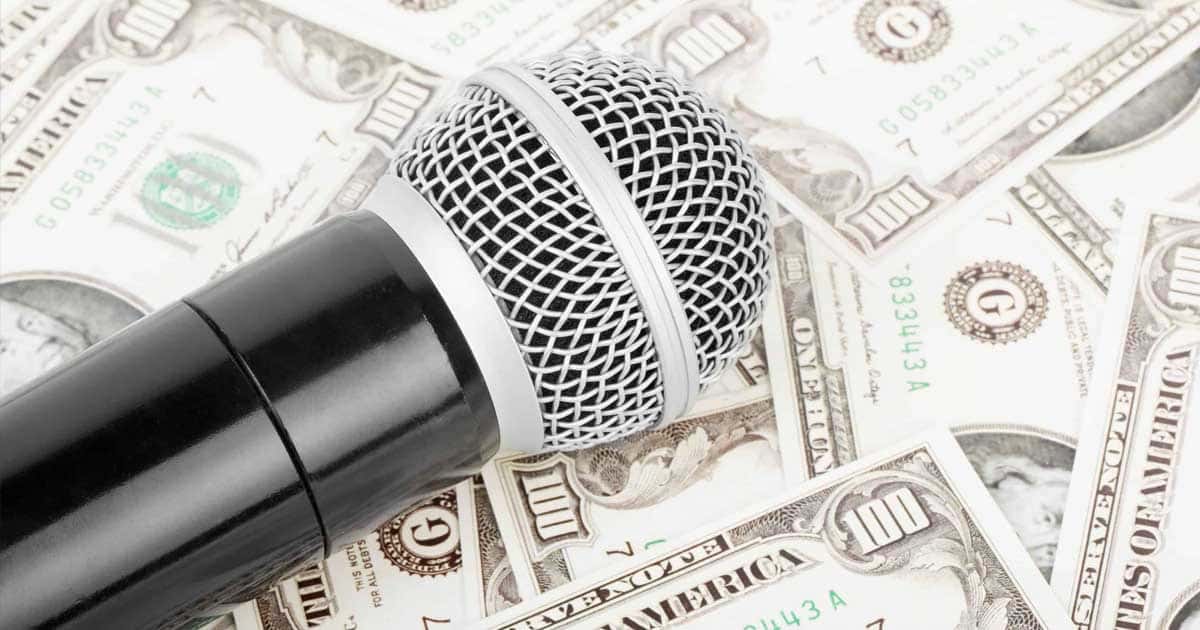 According to the national estimate done by the U.S. Bureau of Labor Statistics published in May 2021, musicians and singers* enjoy a mean hourly wage of $41.46. But Everhour blog noted that while the full-time working week is still set at 40 hours as per US labor law, the average in the world has shrunk to 35.
And so, with an average working week of 35 hours or 1,820 hours in a year (down from the 2,080 working hours reported in previous years), the average yearly compensation for musicians and singers is estimated at around $75,457.20. But of course, the reality is that there are still those who live in extremes. Musicians and singers in the 10th percentile only earn $11.47 per hour (around $21,000 per year), while those in the 90th percentile can earn as much as $88.77 an hour or around $162,000 in a year.
And for those who only do this part-time only, the hours are even less, so there is an expected substantial wage difference.
*play one or more musical instruments or sing and may perform on stage, for broadcasting, or for sound or video recording.
Country Music
Country music remains to be one of the top 10 favorite musical genres in this generation though it's not arguably as popular as HipHop, Pop/K-Pop, EDM, Rock, and R&B. And so, we could safely say that country musicians still earn around the median salary or maybe a little down. But of course, within the genre itself, there are still major wage differences due to many different factors.
The Breakdown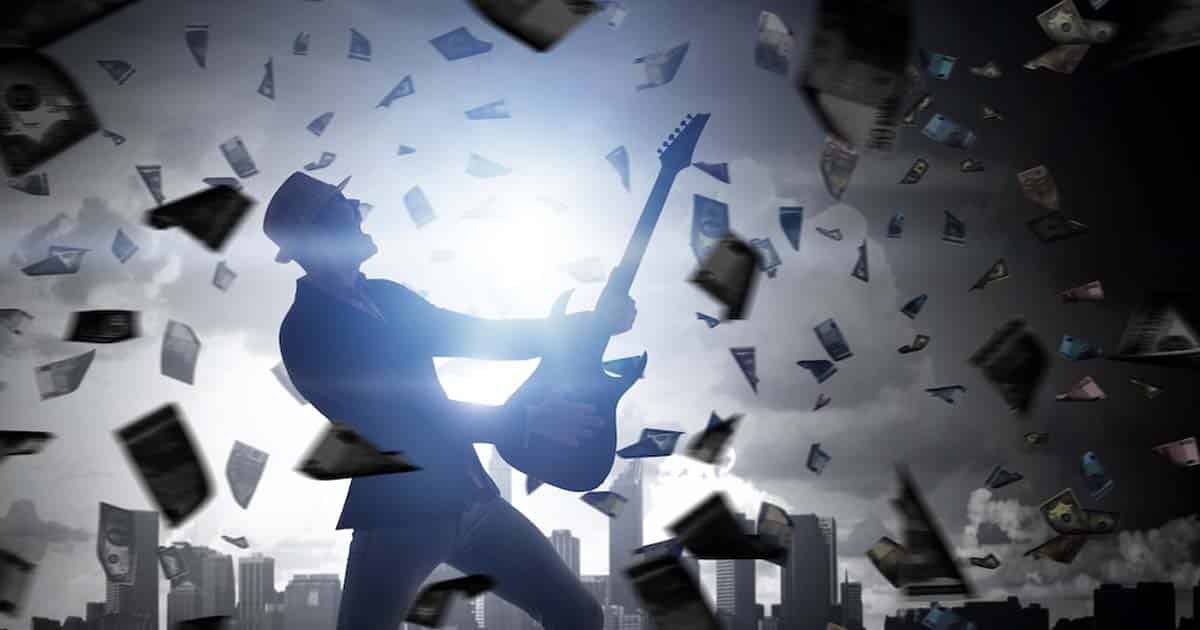 Hours Worked
As noted before, not all musicians and singers do this job full-time. The main reason is that it's not exactly a stable source of income, and you don't really get much if you do not have an established name. Some even don't get anything at all because they do gigs for free to gain exposure, boost their artist resume, and build a fanbase. But thanks to social media platforms like TikTok, artists are getting free exposure with a chance to get a viral hit and earn a fanbase all by creating videos of themselves.
RELATED: TikTok Sensations Turned Rising Country Stars A to Z
Top 10 Viral Country Songs from TikTok You Should Listen To
Location
Geographical location also plays a role in the wage difference. That is, some states pay substantially more than others. According to the U.S. Bureau of Labor Statistics, Ohio, Connecticut, New York, Virginia, and California are the top 5 paying states in terms of the hourly wage of musicians and singers. For country music, the mecca will always be in Nashville, which is where most opportunities come from and where country singers are most welcomed and appreciated.
Live Shows and Performances
A large part of a singer's compensation depends on their live shows and gigs. And to make a decent living out of it, they have to do quite a few shows per year and earn at least a hundred dollars per show. Country singers can perform in bars, clubs, fairs, community festivals, and other private venues. But to get to sing and play in these shows takes a considerable amount of effort in networking (besides the privilege of location) and also a high professional reputation.
In a youtube video posted by The Bobby Bones Show, Bobby personally revealed how much it costs to invite a country artist for a one-hour private performance in 2020. Among the popular names, the least expensive ones ($40,000-$75,000) are Dustin Lynch and Oak Ridge Boys. If you want Dan + Shay, Cole Swindell, and Old Dominion, then you would have to pay a minimum of $100,000. Classic icons like Reba and Alan Jackson have a $500,000 talent fee, while Kenny Chesney, Luke Bryan, and Miranda Lambert range from $750,000 to $1,000,000. And lastly, the million-dollar minimum artists are Garth Brooks, George Strait, and Taylor Swift.
Record Deals
Included, of course, in a country singer's income are revenues from record deals which come through advances. Typically, new artists do not earn enough in album sales for their record labels to recoup the costs of artists' advances. But for established names like Taylor Swift, Carrie Underwood, and many more, millions of dollars are earned from a single record deal alone.
Royalties and Songwriting Credits
Country music isn't a single avenue type of profession because country singers (or singers in general) are not simply singers. They also write their own songs. And this accounts for a significant portion of a country singer's earnings.
RELATED: Country Songwriters: A Look at the Most Prolific Composers of All Time
First, there are mechanical royalties which are paid for each song written by an artist for every album sold. In 2017, the rate was 9.1 cents per song. So for one song that sells a million copies, an artist can earn $91,000 in songwriting royalties. Another is through the live performance of their songs on radio, TV, and film, plus the sale of sheet music.
Merchandise
Last but not least is artist merchandise which can be either physical or digital (or in collaboration with brands). Some artists even have their own special fan clubs where fans can get exclusive photos, special recordings, and fresh updates via a subscription payment. These have definitely driven up the earnings of musicians.
Who is the highest-paid country artist in 2021?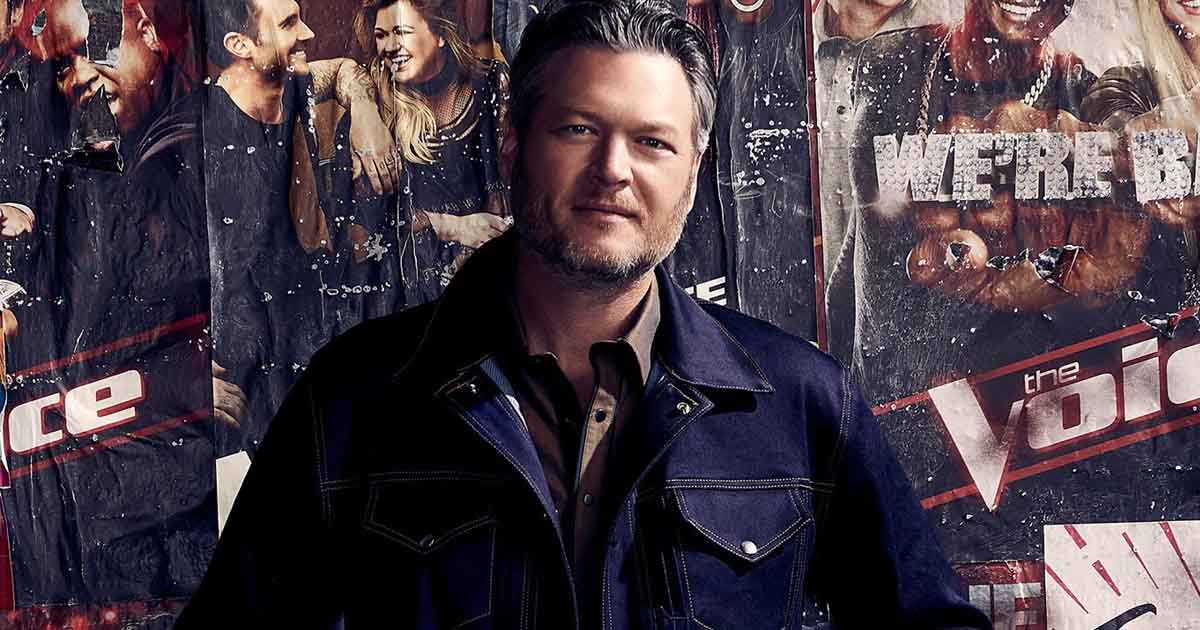 Blake Shelton. The country artist earned a total of $83 million in album sales, touring, coaching on The Voice, and revenues made outside the music industry.
.
---
---