Tenille Arts is one of the rising country stars today. She may not be as popular as LeAnn Rimes or Reba McEntire but she has a unique voice that truly amazes her listeners. Recently, she made her first appearance on the Grand Ole Opry. With this, it became a platform for her to showcase her talent and be more popular. She had also made some hit singles like "Moment of Weakness," and "I Hate This." Today, let us witness her newly released single entitled "Somebody Like That."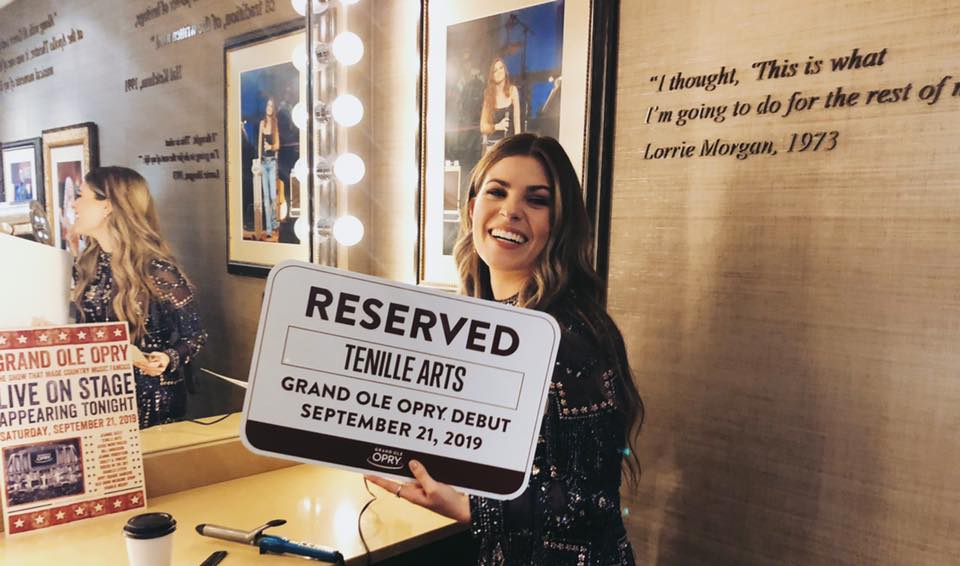 Tenille Arts' "Somebody Like That"
It is a song penned by Tenille along with Alex Kline, and Allison Veltz. The song was released under Reviver Records. Talking about how the song came out, Tenille said,
"Alex, Allison and I wrote 'Somebody Like That' about reflecting on the love we grew up around with our parents and grandparents," she added, "It's the kind of love we all daydream about and want to find."

Via Tenille Arts' Official Facebook Page
Lyrics Breakdown
I still remember mama walking down the living room stairs
And daddy saying with a smile that's my girl right there
They had their share of ups and downs
And I saw the best, and the worst, and the work and the worth it
As mentioned above, the song "Somebody Like That" is a reflection of the love given by the narrator's parents and grandparents. Everyone's dream is to find a person who can love us the way our parents do. Don't you agree?
Well, honestly, some families are not as perfect as other families are. Some grow up without knowing who their parents are and others grow up living with a single parent. Remember that the love of a family is not only felt inside a home but it's also found outside. A lot of people can love you and treat you like their own family so do not be afraid of going outside your comfort zone. Just be true to yourself and the rest will follow.
Listen to Tenille Arts' "Somebody Like That" below:
You can also listen to her song via YouTube, Amazon, Spotify, and Pandora.
---
---