Merle Haggard was one of the great American country artists back in 1937 to 2016. During his musical career, he received major awards from the Academy of Country Music, Country Music Association, and National Academy of Recording Arts and Sciences. Two of those were the Grammy Lifetime Achievement Award and the BMI Icon Award.
In addition, Haggard recorded 38 hit singles that reached the number 1 spot on the country charts. Thus, he was also inducted into the Nashville Songwriters Hall of Fame, Country Music Hall of Fame, and Oklahoma Music Hall of Fame.
Sadly, Haggard died on April 6, 2016, which was also his 79th birthday. He died due to complications from pneumonia
Now, let me share with you one of his classic hits in the '60s "Today I Started Loving You Again."
"Today I Started Loving You Again"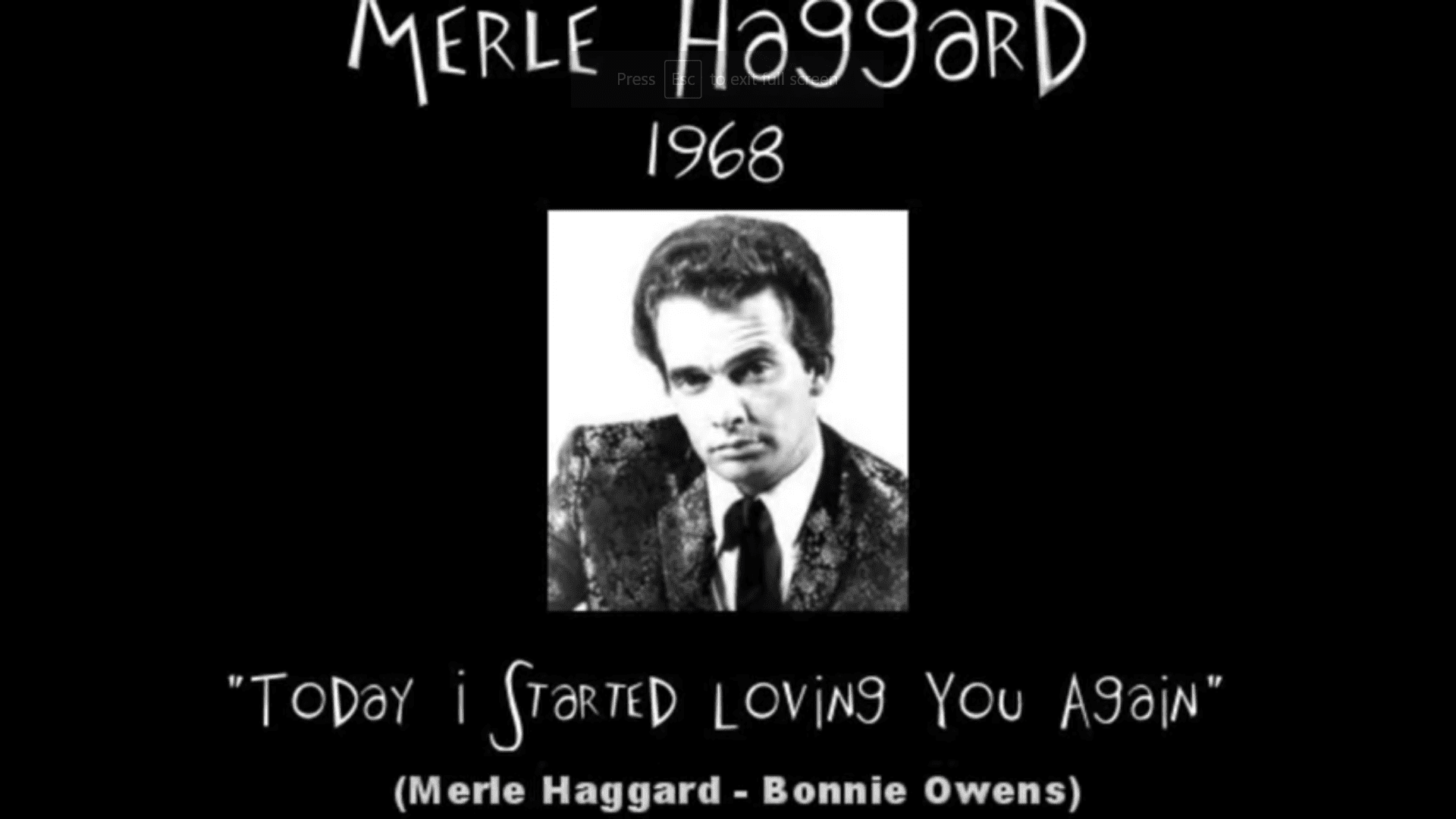 It is a ballad love song written by Merle Haggard and Bonnie Owens. He first recorded the song and it was released as a single from his album, The Legend of Bonnie & Clyde. American record producer Ken Nelson has produced this album under Capitol Records. Upon the release of the album, it reached number 6 on the Billboard Country Albums chart.
Talking about the song's popularity, it has been recorded by music artists such as Martina McBride, Dolly Parton, and Kenny Rogers.
The Song's Content
The song "Today I Started Loving You Again" talks about the narrator's story.  While walking through the airport, he speaks about this woman who has caught his attention and shared:
"I looked at this woman, and she was gorgeous, an absolutely gorgeous lady."
While talking to the woman, he added:
"You know what? I think I started loving you again today."
The woman replied:
"Turn that around."
And the man added:
 "Turn what around?' 'Today I started loving you again."
A day after, Haggard penned this song. To wrap up, the song "Today I Started Loving You Again" talks about love at first sight.
Listen to Merle Haggard Song Below:
---
---