Let us admit that there are a lot of handsome and gorgeous artists in the country music industry and here is Matt Westin who is recently added to the list. With this, let us welcome our handsome singer,
Matt Westin
.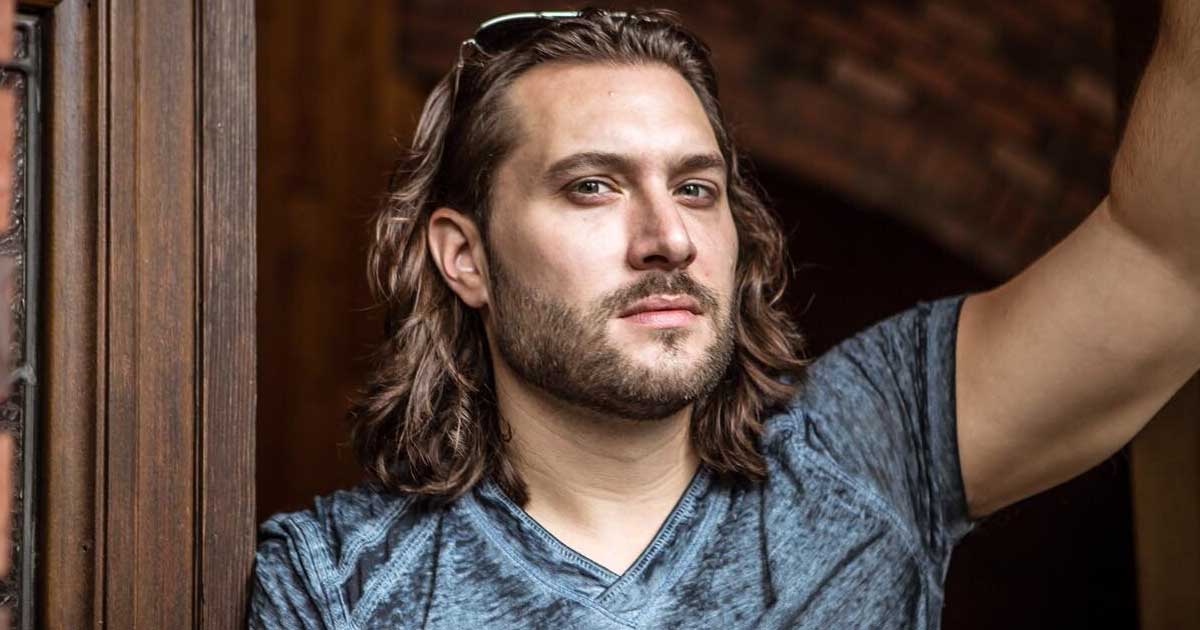 Matt Westin
was born and raised in Pittsburgh, PA. At a young age, he started to love sports, acting, and music. After years of searching, he found his heart on acting and singing. Some of Matt's musical inspirations are Johnny Cash, Garth Brooks, and Frank Sinatra. With this, he wants to put his name in the country scene with his singles and albums released. Thus, he recently released his debut album "Legacy." Be sure to grab a copy of yours!
Here at the Country Thang Daily, we were able to get an exclusive interview with our handsome rising star, Matt Westin. Get to know him better by reading the interview we had below.
Country Thang Daily: You mentioned how your dad has inspired you. Was there anything, in particular, that your dad told or taught you that you will never forget? If yes, can you share it with us?
Matt Westin: My dad had always been there for me in every part of my life. He always supported me, cheered me on, and guided me when I needed it. There was a lot of wisdom passed on, but there are 2 things that just always stuck with me and made me want to always make him proud. I remember when I was about 18 and graduating high school, I walked into the garage and my dad was working on something. He stopped me unexpectedly, and with tears in his eyes, he gave me a big bear hug and told me I am beautiful and that he was so proud of me. I, of course, got choked up too. I miss his hugs. Years later, while I was going through some difficult stuff, I remember him at the top of the basement steps looking down at me and saying that I'm the toughest S.O.B. he's ever met. Coming from him, who I looked at like Superman, those words meant more to me than he'll ever know. I dedicated my music to him, and I never want to let him down.
CTD: What pushed you to pursue music rather than pursuing engineering?
MT: I didn't have the greatest of experiences with engineering. I spent my days in a cubicle doing paperwork and I wasn't treated very well either. The office environment can be really awful, and that was my experience. When I lost my job, I decided that I didn't want to waste my life doing something that I hate, and I had to try to fulfill my heart's passions. I just felt like I had a different purpose and I couldn't live with the regret of wondering "what if".
CTD: What are the things we can expect on your debut album that was recently released?
MT: My debut album "Legacy" is a well-rounded mix of both rockin' country as well as softer more intimate songs. My sound has traditional, outlaw, and modern country influences. There's really something there for everyone. Legacy is really a great representation of me as a man and an artist, with a nice mix of songs for just about any kind of day or situation. I've also released two singles. "Stomp On" is an in your face rockin' country song, and "Hey Bro" is a little more traditional with a message that really resonates with just about anyone who has a "brother from another mother".
CTD: Is there a song on your debut album that stands out as your personal Favorite? If yes, can you tell us which one and why?
MT: Each song really means something special to me. There is no fluff to just fill space. But I have to say, my most recent single "Hey Bro" has become my favorite as of late. When I saw the reaction from my cousin, who barely survived a horrible car accident recently, this song became so much more special to me. He is my brother from another mother, and this song epitomizes what our bond is all about, especially in the most difficult times.
CTD: Being one of the rising stars today, how can you promote yourself to the people and how do you handle country fans and music critics' speculations towards you and your music?
MT: Michael Stover at MTS Records is an incredible promoter, and he gets me so much publicity and exposure through interviews, reviews, magazine ads, billboards, and social media. I really haven't had to deal with much negativity or speculation so far, thankfully. I understand that when you're in the public eye, you have to take the good with the bad. I greatly appreciate the supporters, I don't worry about any haters, and I continue to stay true to myself and the reason I do what I do, with humility and a grateful heart.
CTD: All singers have a message or a common theme in their song. For you, what do you wish people to learn from your songs?
MT: I really don't record songs that I don't believe in or relate to in some way. Whatever particular song it may be, I hope that my story and my music inspires people to love, follow their hearts, live life, and never give up. I was at complete rock bottom when I lost my dad, but even I was able to rebuild myself and start a new legacy from the ashes when I felt like there was no hope. That's one reason why I named my album "Legacy". Music is a powerful thing!
Listen to One of Matt Westin's Hit Singles "You Leave Me No Choice:"
---
---