Country music legend Willie Nelson's son, Lukas Nelson, performed a solo acoustic version of "Hallelujah" by Leonard Cohen. The cover comes as part of the recent 'Quarantunes Evening Session' by Lukas Nelson.
The Leonard Cohen classic first appeared on the 1984 album, Various Positions, by the iconic singer-songwriter. Lukas Nelson's dad, Willie Nelson, also covered the song for his 2006 album Songbird. The uplifting number had been a source of comfort in troubled times since its release in 1984.
Lukas Nelson's 'Hallelujah'
Lukas is finding the positive in all of the COVID-19 turmoil and being sure to enjoy and appreciate the family time that is usually rare.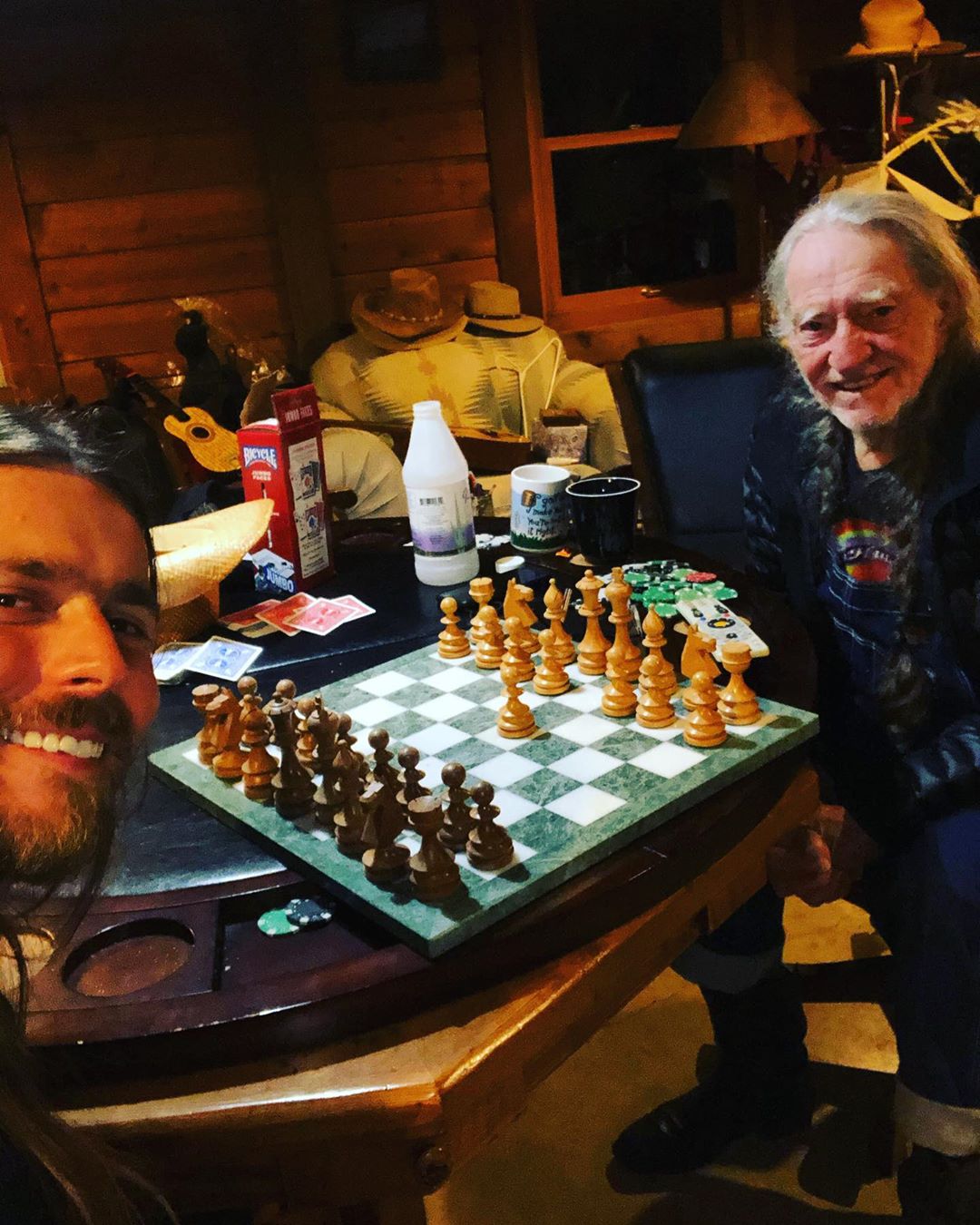 Lukas Nelson captioned a photo of himself and his dad Willie playing chess:
"At the very least in these troubled days, the quality time spent with family has been a great blessing .. we haven't left the house in weeks, and for a family of road musicians, that's unheard of. Frankly, these are the most important times in our lives, and we would never have stopped to really soak them in were we not forced to. Folks around my age should really take the time to cultivate the garden that is your family, and the budding joy. Take care to see the divine lesson behind every challenge.. the gratitude you'll find gives you the tools to discover your inner power, perhaps yet undiscovered…which is essential to help others less fortunate in this time of need.."
---
Leonard Cohen, Lukas Nelson
---