Kelly Clarkson is embarking on a new television career as a host of The Kelly Clarkson Show on NBC, but when the camera is not rolling, the 'Since U Been Gone' singer is hanging with her favorite person. Kelly Clarkson's husband, Brandon Blackstock, is the singer's life partner and manager, and without a doubt, they make each other beyond happy.
As we look forward to seeing Kelly takes over her talk show, let's take a few steps back to when she met Blackstock and get to know him a little bit more.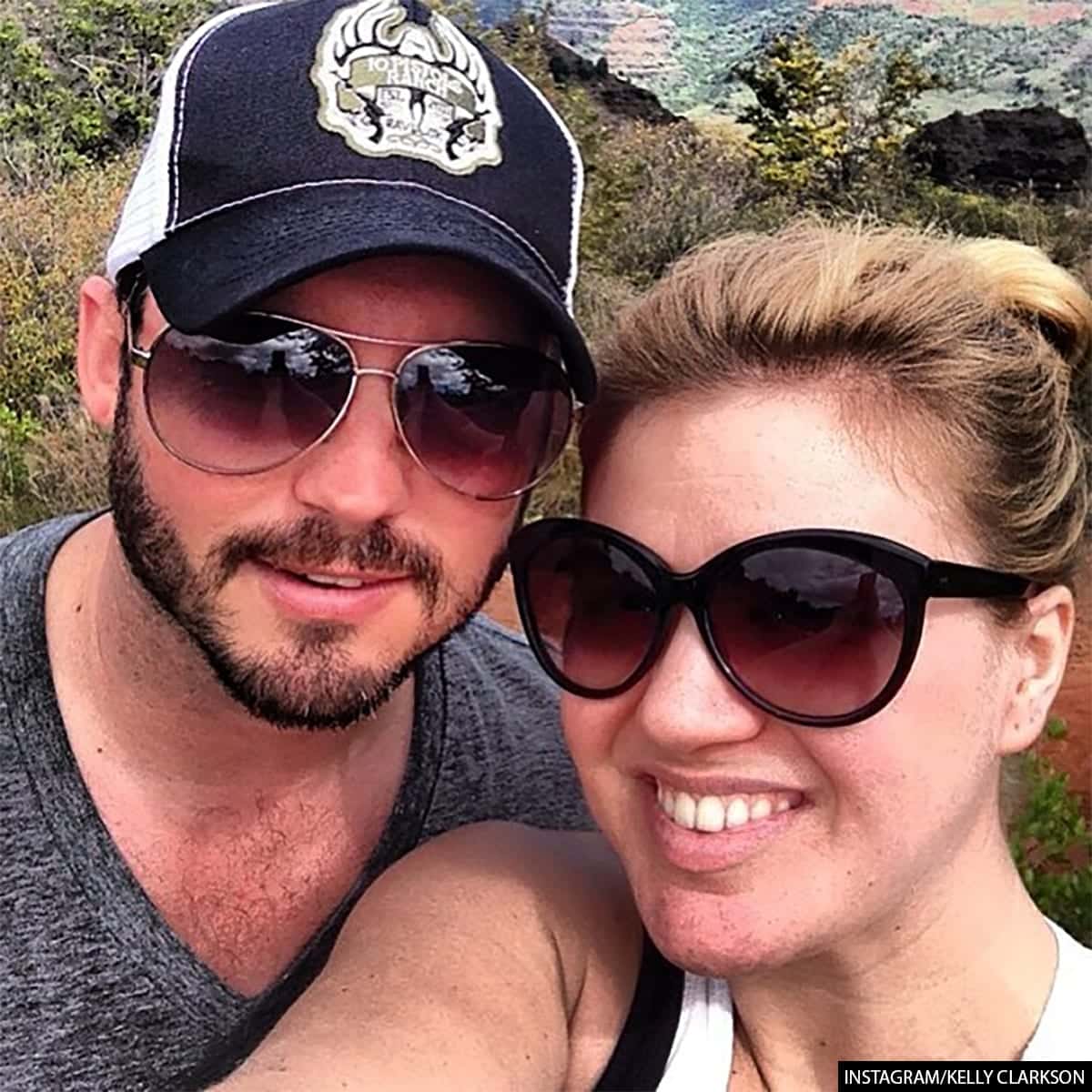 He is in The Music Industry Too
Kelly Clarkson's husband was born in Fort Worth, Texas, on December 16, 1976, to parents Narvel Blackstock and Elisa Gayle Ritter. He has a half-brother, race car driver Shelby Blackstock, and two sisters—Chassidy Celeste Blackstock and Shawna Rene Blackstock.
Just like his wife, Blackstock is no stranger to the music industry. He follows the footsteps of his father as a music manager with a list of clients that includes everyone from Rascal Flatts to Blake Shelton.
In addition to managing music talent, Kelly Clarkson's husband is also a pilot. In a 2013 People interview, Clarkson called him, "Mr. Manly Hunter Pilot Guy."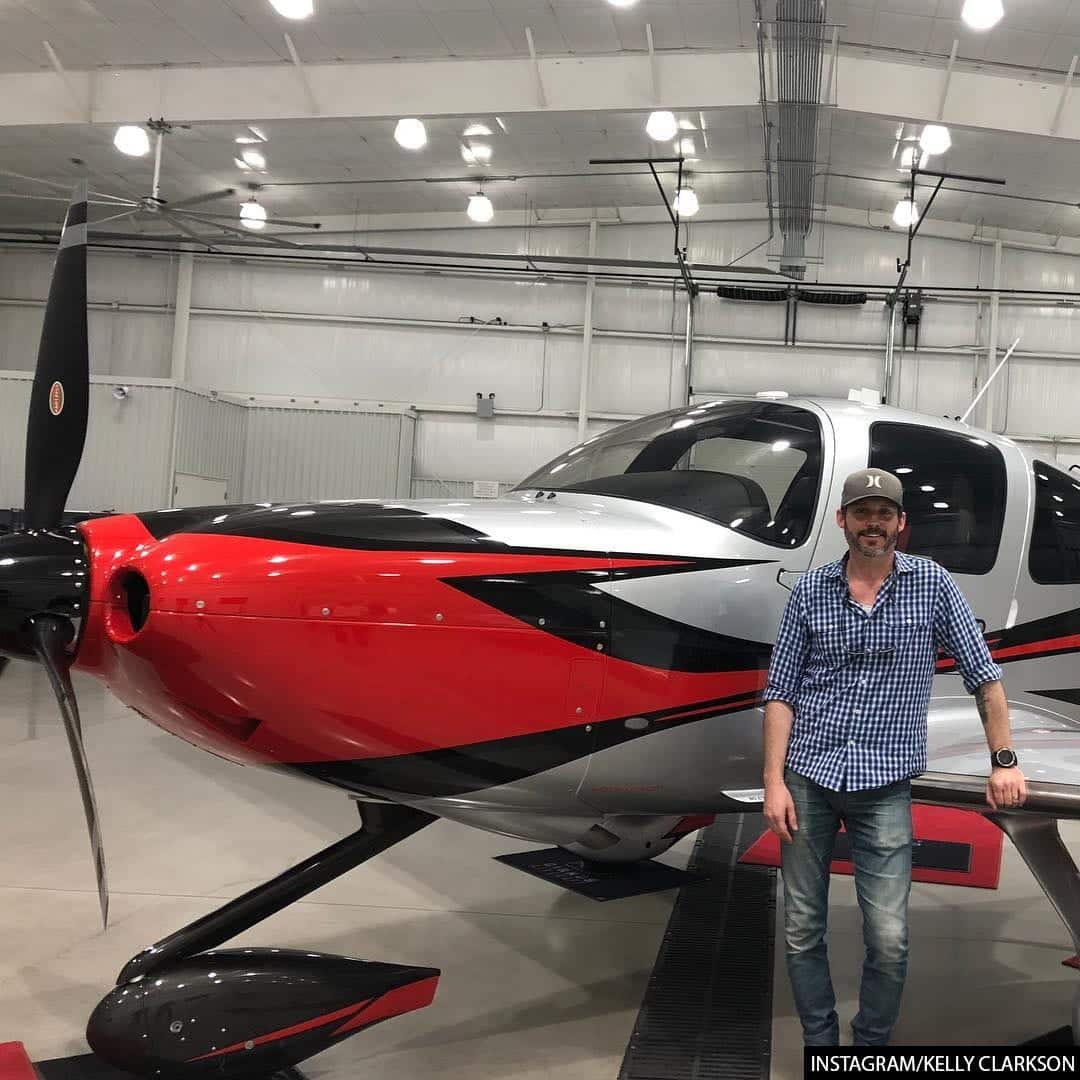 And did I mention that country star Reba McEntire is his stepmom? Yes, you heard it right! Though Reba McEntire and Narvel Blackstock divorced in 2015, Brandon is still close to McEntire and his step-siblings.
He Met Kelly Clarkson in 2006
Brandon Blackstock first met Clarkson at a rehearsal for the Academy of Country Music Awards in 2006, where the singer was performing a duet with Rascal Flatts on their tune "What Hurts the Most."
During that time, Blackstock was on duty as a manager for Rascal Flatts. Clarkson's manager, on the other hand, was Narvel Blackstock. To make things even more intertwined, Brandon's stepmom was Reba McEntire, Kelly's mentor.
Clarkson shared with Ryan Seacrest their first encounter, and the singer said, "We were just in a room together, and then he came up and said he was from the same hometown as me and I was like, Oh, we're so getting married. I was so that girl."
Though sparks flew for Kelly, she didn't act on her feelings right away. Brandon Blackstock was still married to Melissa Ashworth White before calling it quits in 2012. They welcomed two children together, Savannah and Seth.
They Reconnected At The 2012 Super Bowl
Six years after, during the 2012 Super Bowl, Brandon was re-introduced to Clarkson by his father. Kelly was gearing up to perform the National Anthem at the Super Bowl. At the same time, the "America the Beautiful" performer was Blake Shelton, who was managed by none other than Brandon Blackstock.
"I was so nervous because it wasn't that I didn't want to suck for the millions of people watching, I didn't want to suck because I was trying to impress a guy," Clarkson revealed SiriusXM listeners in 2017. "I wanted him to be like, 'Damn.' It had nothing to do with the Super Bowl!"
In that same interview, Clarkson also revealed that Brandon thought she "hated" him; however, they eventually had their first date. Clarkson was skeptical about the timing, though, because it was on the same day one of her heroes died.
"One of my superhero idols is Whitney Houston, and the day she died was our first date," the singer told Cosmopolitan in 2013. "I was like 'This is a bad omen.'"
He Popped The Question in December 2012
After dating for less than ten months, Brandon got down on one knee and proposed to the "Stronger" singer with a giant yellow canary diamond.
Clarkson was super casual about it, tweeting, "I'M ENGAGED!!!!! I wanted y'all to know!!" she wrote. "Happiest night of my life last night! I am so lucky and am with the greatest man ever."
Kelly Clarkson's husband was also the one who designed Clarkson's engagement ring together with Beverly Hills jewelry designer Johnathon Arndt. Clarkson said they did a fantastic job!
Kelly And Brandon Were Married In October 2013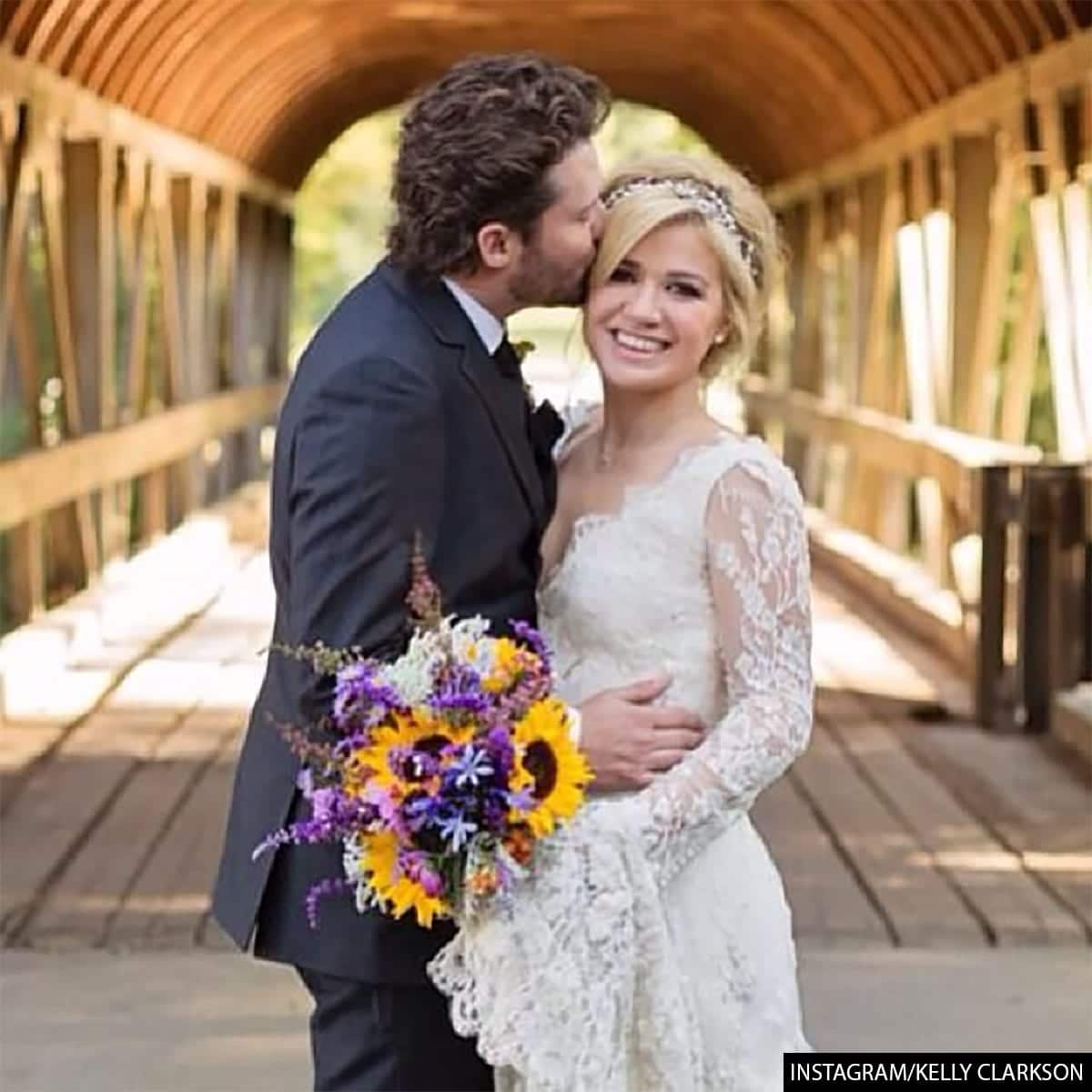 After going back and forth on wedding plans, and even announcing a potential elopement, Blackstock finally tied the knot with Clarkson in a surprise ceremony at the private Blackberry Farm in eastern Tennessee, and the singer kept things sweet and simple.
"When you see Kelly and Brandon together," says Arndt, a friend, "they are just as in love as you would think of in a fairy tale."
Clarkson also revealed why she and Blackstock chose for a smaller wedding: "We're not doing the big huge one. We're just gonna go off with the kids and go get married and it's just gonna be literally, seriously small."
Then Came Their Babies!
Just a little over a year after they walked down the aisle, Clarkson gave birth to a little girl, River Rose. "Our baby girl River Rose Blackstock arrived on June 12! Thank you, everyone, for all of your well wishes! Brandon and I are on cloud 9!!" Clarkson wrote on Twitter.
Blackstock and Kelly added another little one to their family when she gave birth to her second child—a boy. "Remington Alexander Blackstock was born 4/12/16 & he is healthy & we couldn't be happier or more in love!" the singer tweeted two days after the birth.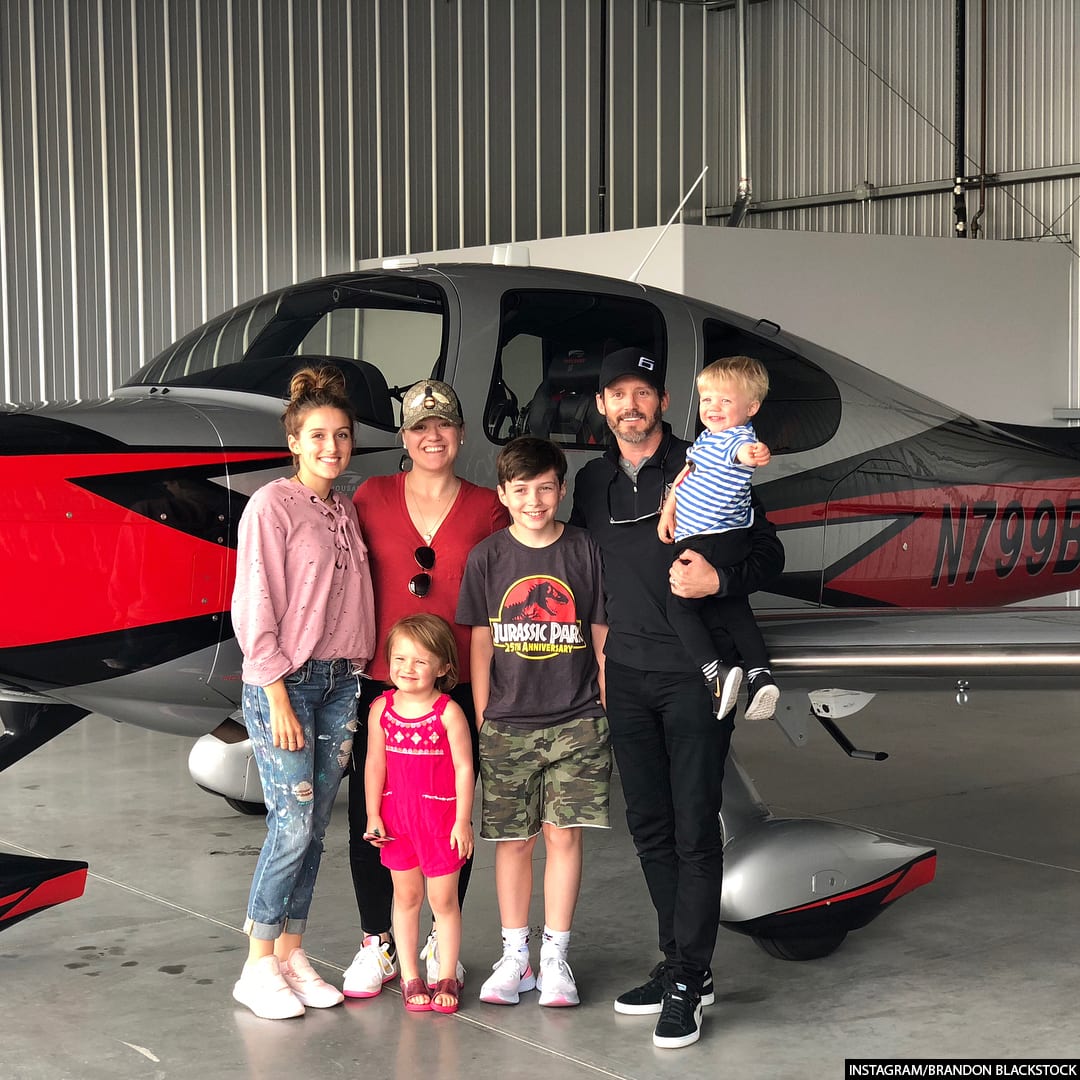 Brandon and Kelly Clarkson's kids are no doubt making the new parents immensely thrilled, after all, they love being parents, and now they have a girl and a boy.
He Is Clarkson's Biggest Fan
During Clarkson's Meaning Of Life Tour concert in Greenville, South Carolina, in April 2019, the singer received the sweetest surprise. As she's about to perform her 2015 single "Piece by Piece," Kelly Clarkson's husband walked onto the stage with a guitar in his hands. Clarkson didn't notice her husband had taken the place of her guitarist until she turned around and was taken by surprise.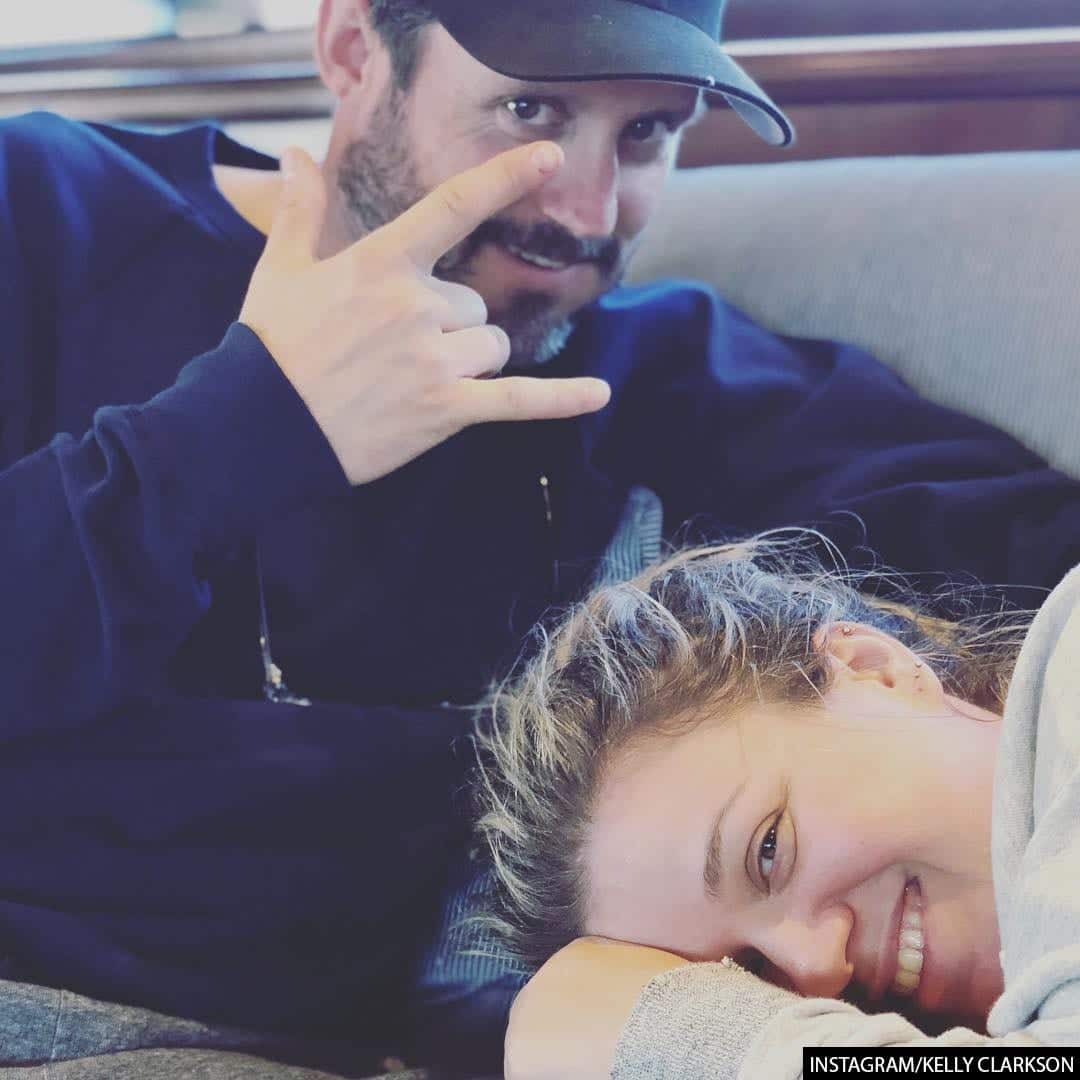 Kelly Clarkson's husband remained on stage and strummed his guitar as Clarkson finished her performance, occasionally bursting into laughter.
"That's my amazing husband," she told the audience. How sweet!
---
Brandon Blackstock, Kelly Clarkson
---