Despite all difficulties that come with being a superstar, Kelly Clarkson's kids made her next-level confident and more empowered in her life.
This is why on top of her busy schedule coaching on The Voice, her hosting duties in The Kelly Clarkson Show, making new music and tour performing her hits, being a mom is the number one role that means the most to the Grammy-award-winning superstar.
Keep reading to learn more about the singer's spunky and talented kids and get a closer look at their gorgeous blended family.
River Rose Blackstock Is Kelly's First-Born
Even before Clarkson married Blackstock, the 37-year-old singer already made some predictions during an interview on Elvis Duran's morning show, "Well, I'm totally gonna have a girl," she said. "My first child will be a girl—I know it in my soul."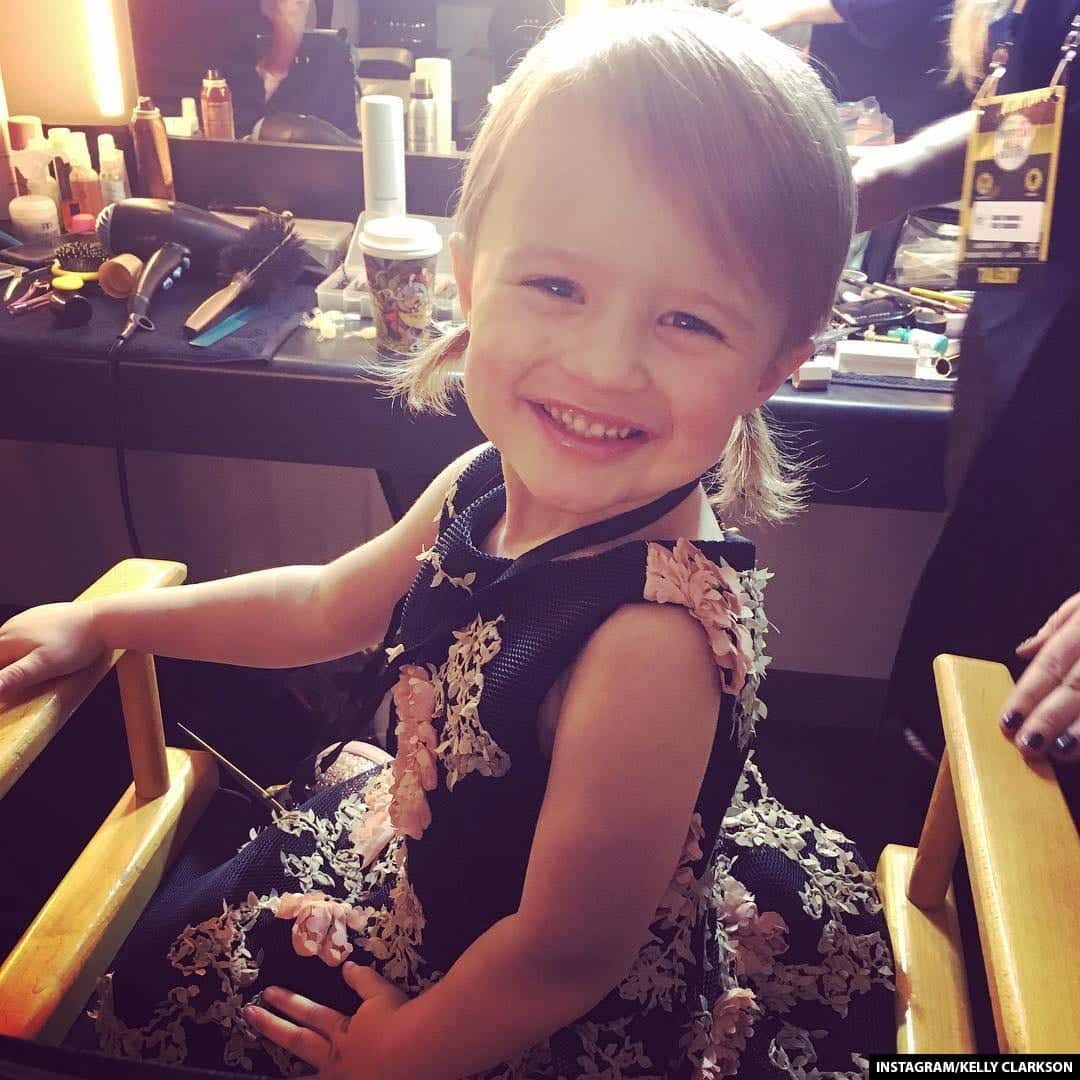 Guess Clarkson must have been a psychic in her past life as she became a first-time mom to a baby girl. Clarkson and her husband, welcomed River Rose into the world last June 12, 2014, just a day before Father's Day.
Clarkson told People that River is "very bold, and she's progressive" at a very young age. This is quite evident in the variety of role models she looks up to. The five-year-old little girl is a big fan of Wonder Woman. Clarkson said that once River Rose "saw the little girl in Wonder Woman defend herself and all that she loved, she started acting it out." Her mommy couldn't have been more proud.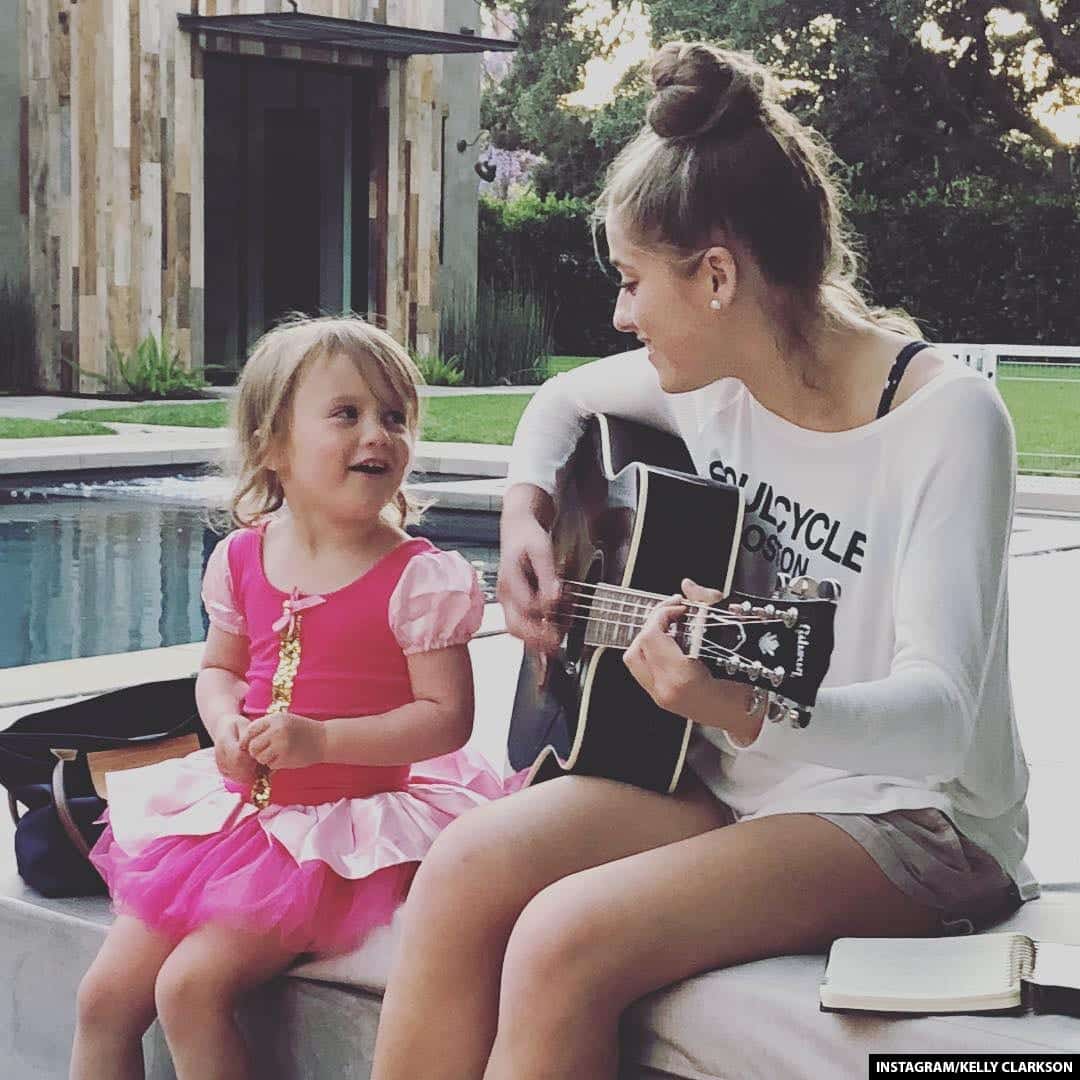 She also got her mom's spunk, spirit, and talent. Recently, River Rose, temporarily took over her mother's hosting duties on The Kelly Clarkson Show for less than a minute to spread a message of positivity and she totally nailed it.
"Hi, everybody!" River began with a wine glass of orange juice nearby. "I know there's a sickness going around, and we can't be together, but it's okay, we can still call, and when you're sleeping, you can still dream about each other, and I hope you're doing fine."
"I love you," River added. "Bye!" She then blew a kiss to the camera.
Clarkson has also written two children's books inspired by her daughter: the Magical Lullaby and River Rose and the Magical Christmas.
Two Years Later, River Rose Became A Big Sister To Remington Alexander Blackstock
On April 12, 2016, Clarkson officially became a mother-of-two as the couple welcomed Remington Alexander Blackstock, whom they fondly call Remy.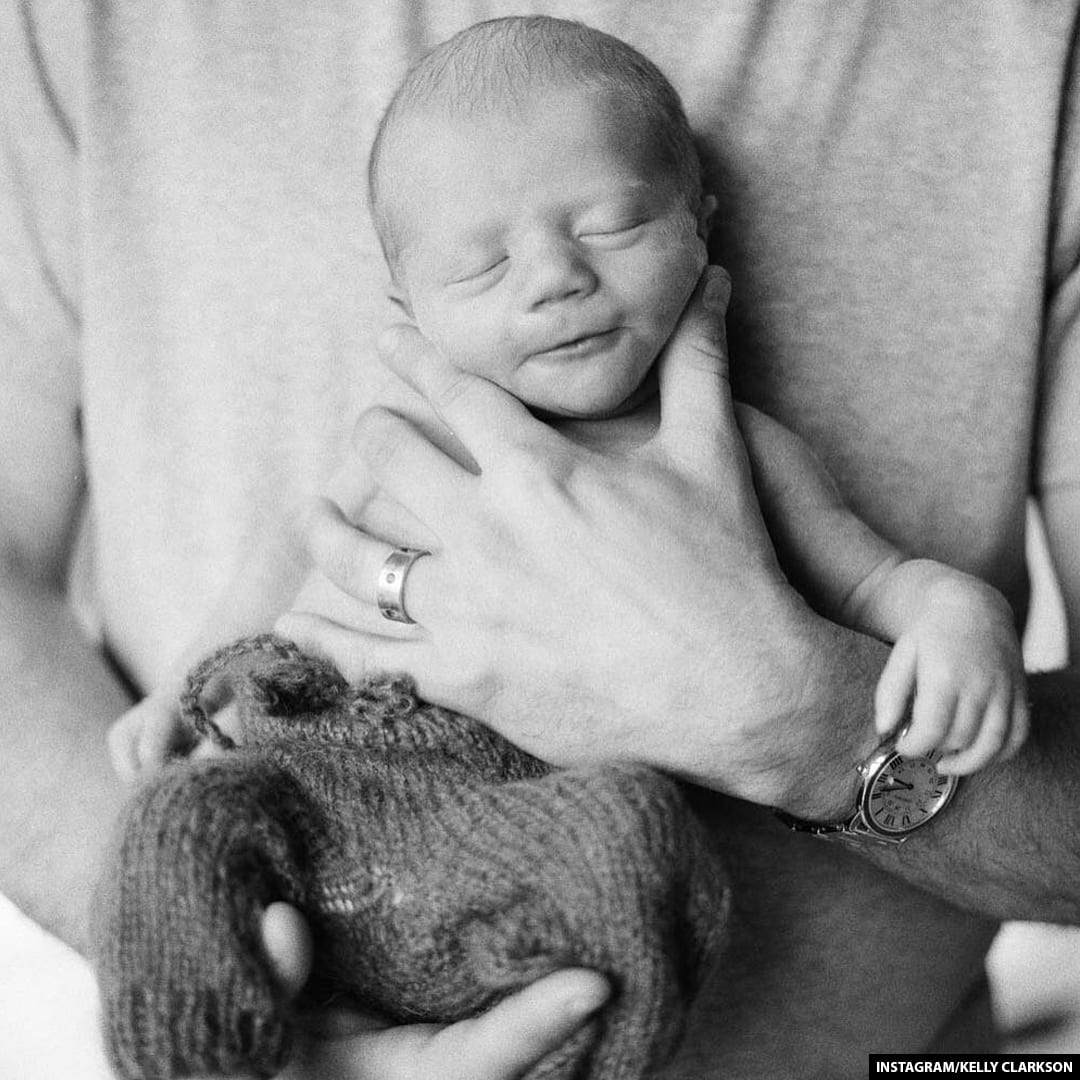 According to Clarkson, Remy is the "sensitive soul" of the bunch, but don't underestimate this little one as he tends to create some destruction of his own too. "[But] like our oldest, I think he's gonna be more the athlete, just like, 'How can I knock something over?' Clarkson told People. "He's like the Tasmanian Devil—anything that can and will be destroyed is."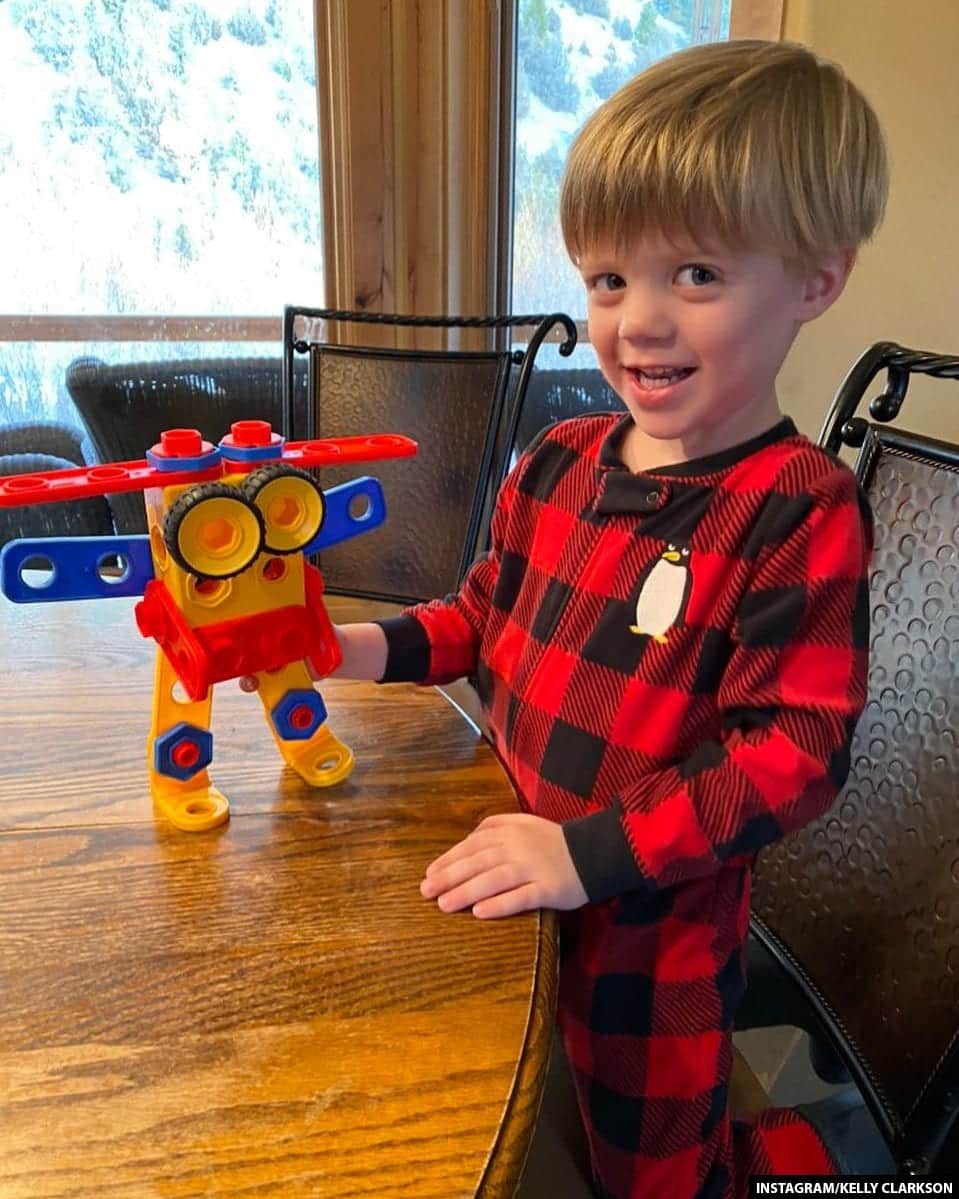 And if all goes according to plan, Remy would be her last baby. Clarkson went through rough pregnancies that are "100 times worse" than morning sickness. She thinks her body "was not made to be pregnant."
"Oh, no, we are done," she laughed. "Oh, good Lord, yes, I can't be pregnant again."
They are in a Blended Family
When the 'The voice' tied the knot with her husband back in 2013, she became a stepmom to his two children. Kelly Clarkson's husband, Brandon Blackstock, has a daughter Savannah and a son, Seth, from his previous marriage.
Though Clarkson admits that balancing a blended family can sometimes be tough, she said, "We're a blended family. We work very hard at that." And her brood appears to have nothing but love and support for one another. Her entire close-knit clan even recently made a rare joint appearance as they walked the red carpet for the premiere of her latest movie, Ugly Dolls.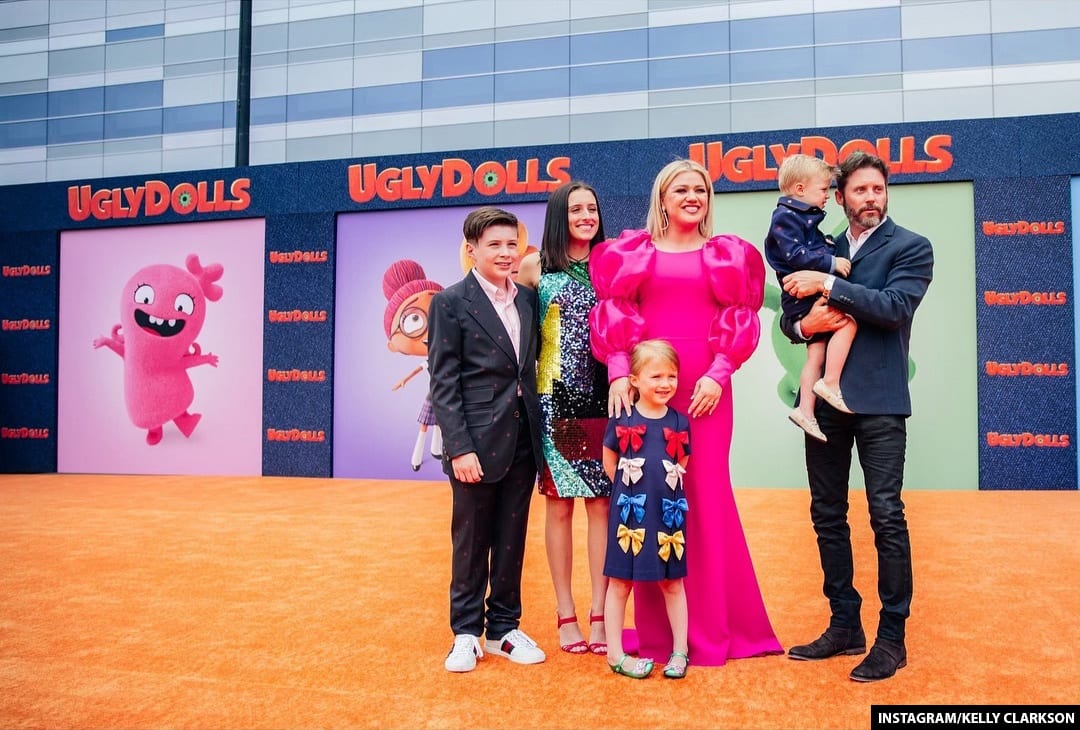 She's a very supportive stepmother too. Savannah participates in equestrian competitions and has won a number of them, and she got Clarkson as her number one fan. The superstar singer has publicly supported her stepdaughter's hobby on Twitter.
Kelly Clarkson's Children Are 'Not Impressed' With Her Performances
Kelly Clarkson has fans worldwide, but some severe critics in her own home.
"They do not care anymore. They're not impressed," Clarkson told ET at CinemaCon, referring to her children's reactions to her music, shows, and television projects.
"She was like, 'Mommy, you know when you're on stage, and you were singing?' And I was like, 'Yeah, baby.' I was thinking like a compliment was about to come," Clarkson recalled one conversation she had with River. "She was like, 'Yeah, I was really bored.'"
Uh-oh, guess Kelly Clarkson's kids are hard to impress.
River Rose and Remy Often Crashes "The Kelly Clarkson Show"
Kelly Clarkson's children often make guest appearances on "The Kelly Clarkson Show." On one episode, they were seen running onstage to give their mom sweet hugs and kisses during her "Kellyoke" segment.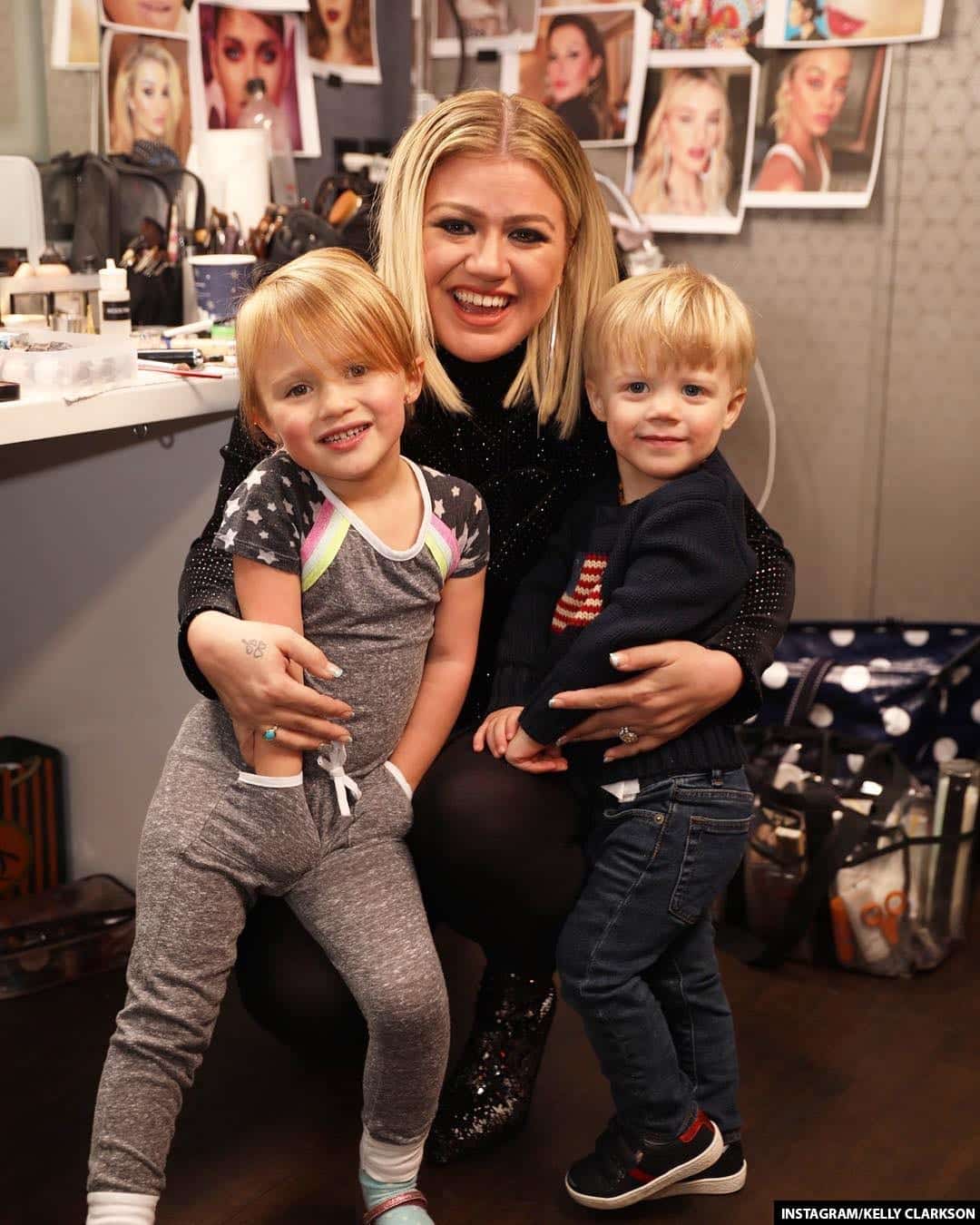 The adorable pair also stole the show when they interviewed "Aquaman" star Jason Momoa. "Do you know 'The Little Mermaid'?" River asked the actor.
When River noticed her little brother sitting in silent awe of Momoa, she encouraged him to speak up. "Hey, you like Aquaman. You watch it. Come on," River told Remy with her arm gently around his shoulder.
The audience can't help but gush with the pair's act of sibling sweetness.
Clarkson Set Her Talk Show Schedule So She Could Still Take Her Kids To School
As if Kelly Clarkson didn't already have enough on her plate being an incredible singer, she still makes time to take her kids to school.
"When we were doing the schedule for the show, I was like, 'I have to drop my kids off at school.' And I'm always the one who puts them to bed," the singer told People. "You just have to prioritize and juggle and make people know it's an important thing," she continued. "And don't feel guilty about it."
So, the taping for her talk show always begins starts after a morning run to school — because some things are just too important to miss out on.
Motherhood Changed Everything for Kelly Clarkson
Clarkson won Grammy three times. She sold over 25 million albums and 40 million singles worldwide. She has had 27 songs on the Billboard Hot 100 chart. There's no doubt Kelly Clarkson has already accomplished a lot.
But these achievements no longer matter to Clarkson. She said, "I guess the biggest success I want is that whenever I die, people will say, 'She was so successful as a mother, and as a wife.' That's kind of my big goal."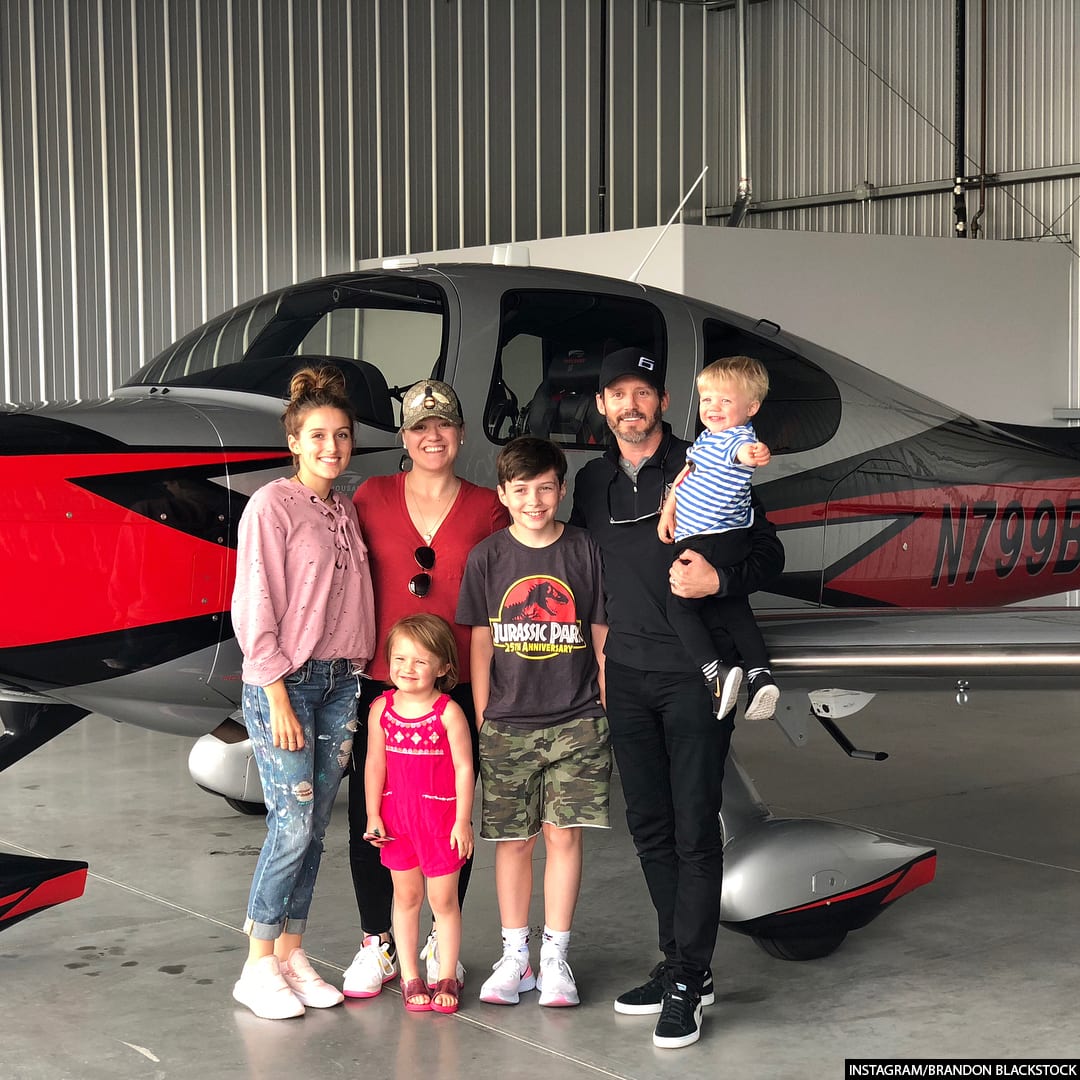 Clarkson said that giving birth to River Rose and Remy Remington has given her a sense of self-assurance she never thought possible. "[Parenting] makes you selfless. It makes you really prioritize," she told reporters. "I think parenting changes you in the best way. It's made me stronger, but definitely, it's hard. It's the hardest job out of all the jobs."
---
---