"I'm Standing On The Solid Rock " is a song that celebrates God's strength and his ability to safeguard his people. He is compared to a rock that can withstand the test of time or stone fortifications that provide refuge from dangers.
Via dailyverses.net
One of the notable things about this is the song "I'm Standing On The Solid Rock," a composition of Harold Lane.
Jennings Harold Lane
Jennings Harold Lane ( Feb 1, 1929- June 6, 2011) is a singer, songwriter, musician, and arranger who gave a great contribution to the Southern Gospel Music.
Harold Lane was a Marshall University graduate with a master's degree in music in 1947. He taught music at several music schools including the Stamps-Baxter School of Music.
He founded the Gospel Harmony Boys who was one of the top groups in the 1950s and 1960s. He left the group to spend time with Homeland Harmony Quartet and rejoined the group in 1957. In 1967, he joined the Speer Family replacing Dad Speer.
He authored many songs sung by other singers like Statesmen, Blackwoods, Wally Fowler and the Oak Ridge Quartet and many others. Lane also arranged songs for the Florida Boys, the Rambos, Jake Hess, the LeFevres and Bill Gaither.
For many years, Harold Lane wrote a series of articles for Singing News magazine to help interested young artists learn the rudiments of music theory. He also edited many church hymnals and songbooks. He published a series of six books title "500 Hymns for Instruments."
He was inducted into the Southern Gospel Music Association Hall of Fame in 2009.
One of Harold's best-known compositions is "I'm Standing on the Solid Rock" which was in the Top 20 Songs of the Year in 1978 by the Speers and the Florida Boys.
"I'm Standing on the Solid Rock"
"I'm Standing On The Solid Rock" was recorded by several artists during the late '70s. It won as Song of the Year in both 1978 and 1979. It was one of only two songs in the history of the award to win the award two years in a row.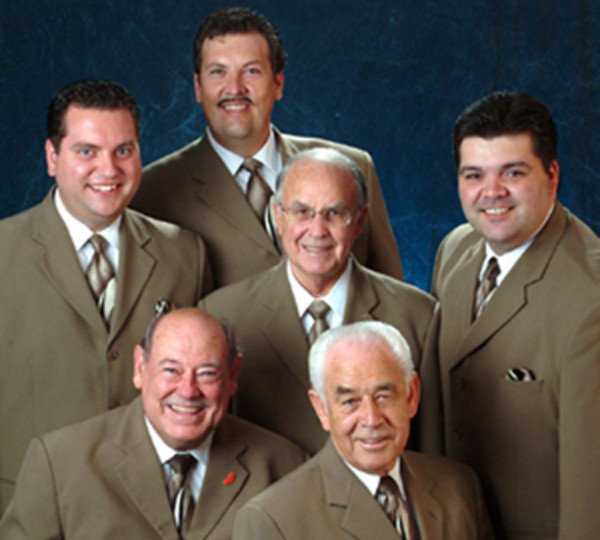 Of all the versions of the song, the Florida Boy's version is the most notable one.
Watch Florida Boys sing here :
---
---