With barbershops and hair salons closed until further notice, everyone's hair is getting longer and we're starting to grow the fear that we might never see our barber again. Well, if there's one country star who feels your pain, it's absolutely Blake Shelton. Luckily, he got Gwen Stefani!
Early this year, The Voice coach announced that he is planning to bring back his signature '90s hairstyle "as a symbol of hope" and since everything he has scheduled is "canceled for the foreseeable" future. And guess what, Gwen Stefani is on board. Fans got really excited to see People's Sexiest Man Alive bring the mullet back.
And finally, on Monday night, the couple took things to the next level with Gwen Stefani cutting Blake Shelton's hair during an interview on the at-home version of The Tonight Show Starring Jimmy Fallon. While Shelton was chatting with Fallon about being quarantined on his property in Oklahoma with "a bunch of Stefanis," Gwen joined in the fun bringing some tools to shape Shelton's mullet.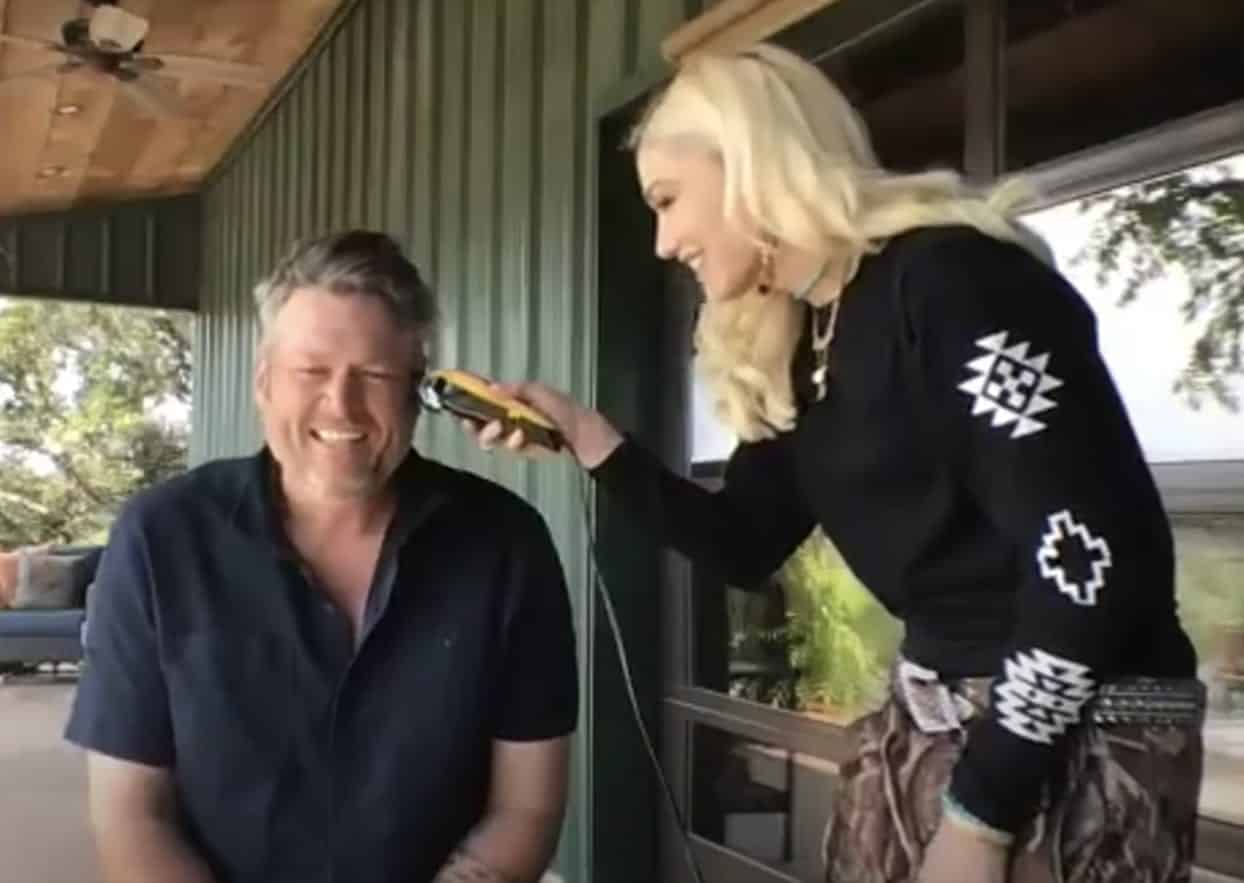 "This interview — I wanted to do it, but we actually have a schedule that we already had lined up for today and I don't think we can put it off any longer," Shelton explained.
"I'm going to be helping Blake grow out his mullet," said Stefani. "Today we already scheduled that it was haircut day. So I have my clippers, I've got my attachments."
Blake Shelton and Gwen Stefani Make the Most of Their Quarantine Time
Stefani gave Shelton a haircut as host Jimmy Fallon asked them questions. He asked them about their differing tastes in music and if the couple had been trading music during their quarantine time.
Well, it seems like Shelton has been giving Stefani and her family some history lesson in country music. "This music Blake turned me onto is called country music. I hadn't listened to that on my ska playlist," she said laughing. "It's been really fun learning about country music. He's literally an encyclopedia jukebox like a weirdo. This guy, he knows everything."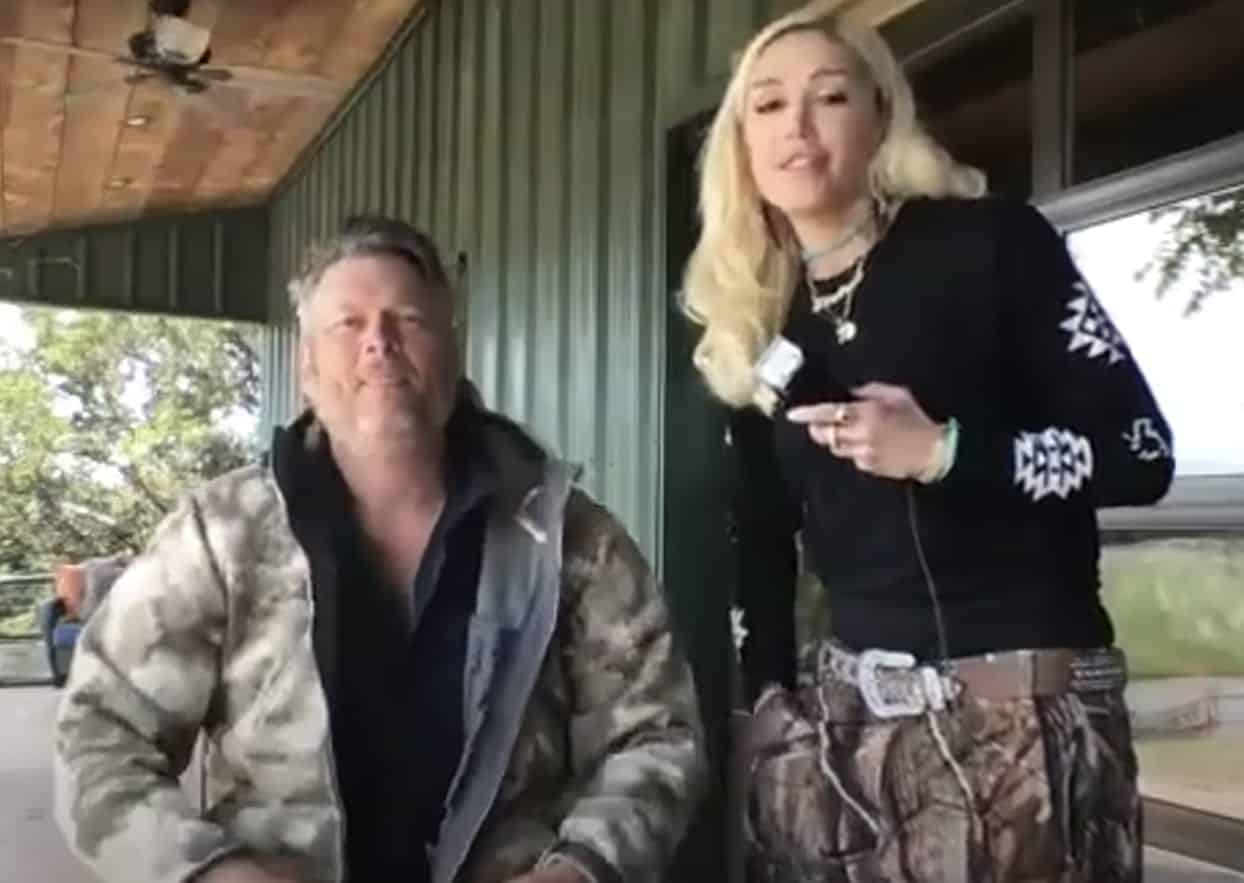 While Stefani has in return been teaching Shelton about ska music, he shared his excitement for his latest duet "Nobody But You" featuring his longtime girlfriend. "Gwen has a country hit right now! We have a duet. Who would have ever thought Gwen Stefani on country radio?"
After the haircut, Shelton and Stefani performed their duet, "Nobody But You", but not before Shelton requested one addition to his mullet, a "J" and "F" shaved into the side of his head in honor of Jimmy Fallon. The result was a real Tiger King look. Shelton just shrugged as the "No Doubt" singer cried out: 'Oh no, that looks terrible!'
"I love seeing Gwen cut your hair. I love this," Fallon said, joking to Shelton after seeing the finished product, "Dude, you are so Tiger King right now, you have no idea!"
The two are currently staying at Shelton's ranch in Oklahoma together with Stefani's three sons — Kingston, 13, Zuma, 11, and Apollo, 6 — and a few of her family members. Besides the occasional haircut, the blended family is making the most of their time doing household chores and trying out different activities.
"We learned how to make bread real good, sourdough bread," Shelton said. "Literally it's like Little House on the Prairie here. She makes bread, I've been building a fence and gardening. We're pretty self-sufficient out here." The pair have also enjoyed a drink or two to help pass the time.
Blake Shelton Finally Crossed Out One Item in His Bucket List
Back in 2017, when Shelton was crowned PEOPLE's Sexiest Man Alive, Shelton joked that it was finally time to rock the 'do again.
"When I think of sexy, I think of my heroes and Billy Ray Cyrus was one of them," he told Ellen DeGeneres at the time. "With this new power that has been bestowed on me, I can bring the mullet back which makes it okay for any of us to have them."
Earlier this year, the star also noted that the hairstyle was becoming more popular again.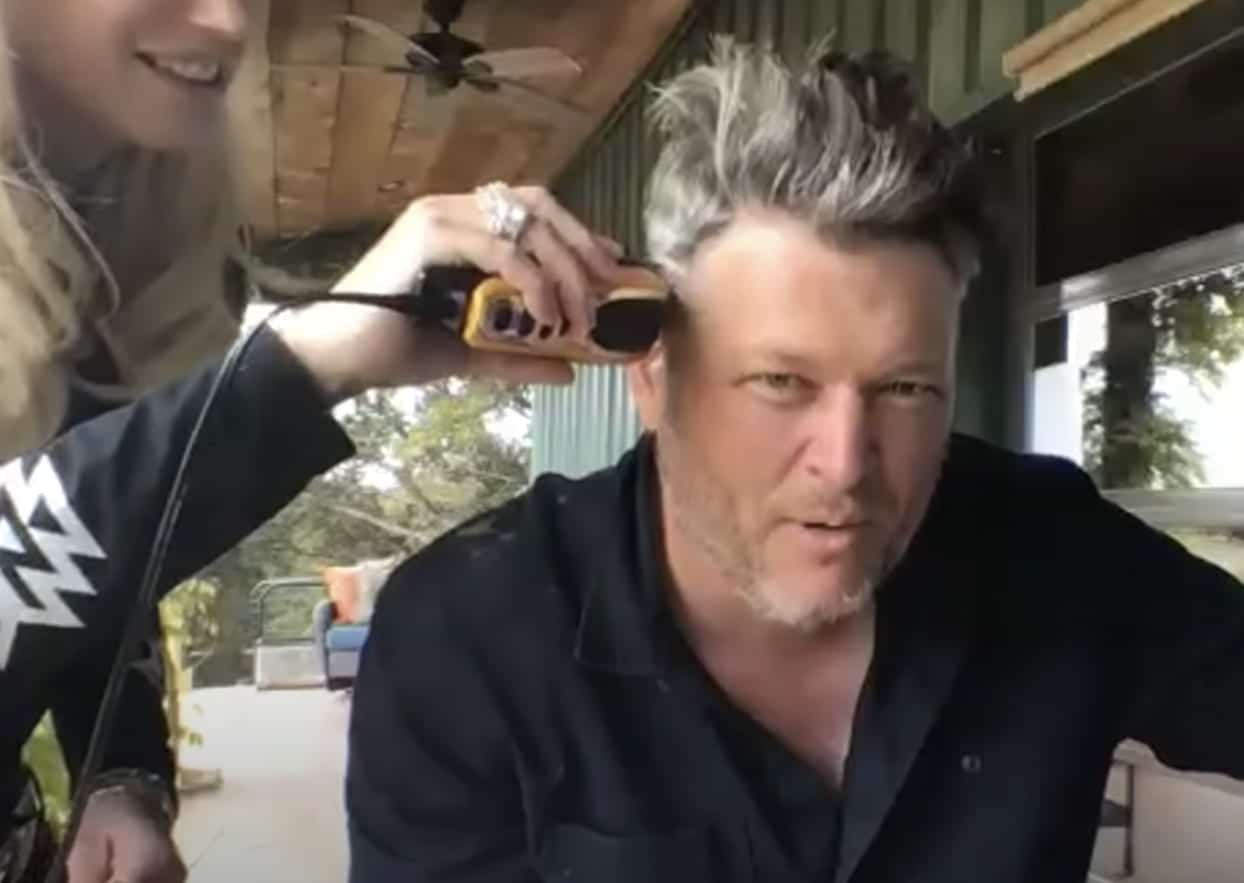 "There's kids that are wearing mullets now," he said during a January interview with Gayle King. "And I'm feeling like maybe it's time for me to bring mine back. I'm not a trendsetter. I don't mind jumpin' in on a trend like that."
Well, guess Blake Shelton got his wish and we can all agree to the fact that Gwen Stefani is a woman of many talents.
---
Blake Shelton, Gwen Stefani
---