The best thing about music is that it serves as a voice for people who cannot express themselves or people who want to talk about a certain topic that is controversial or sensitive to talk about. During the old days in the country music industry, expressing your opinion on something is considered a taboo. Unlike today, people are open to opinions or ideas, and therefore artists are free to express themselves about anything they want.
In the past, when a song that has a sensitive subject matter has been release radio stations are quick to shut down the airing of the song. Songs that talk about women's rights, abortion and anything that folks deemed sensitive are banned. However, despite the intriguing topic, there are some people who get hooked to these songs and enjoyed it. Therefore, even though it was banned on the radio, it is still purchased by some people.
Here, we give you songs in country music that are considered to have a sensitive topic.
Controversial Songs in Country Music
1. "The Pill"
You'd show me the world
But all I've seen of this old world
Is a bed and a doctor bill
I'm tearin' down your brooder house
'Cause now I've got the pill
Oral contraceptive is not an option before. It is deemed sinful or unlawful to use such because it goes against the law of procreation. This, therefore, is a subject not often discussed in public. However, Loretta Lynn is not taken back by such. She bravely co-wrote and recorded the song in 1972, and in 1975, despite the sensitive subject matter, the song was able to reach number five on the country chart. In addition to entering the chart, Lynn also said that a lot of doctors were glad because Lynn bridged the use of birth control to people who are unaware of it.
2. "Thunder Rolls"
This hit song was known to be Tanya Tucker's, but it was actually Garth Brooks who breathed life to it. In 1989, Brooks teamed up with Pat Alger to write the song, but they pitched it to Tucker. She recorded the song but it only came out as part of her album in 1995. Brooks's producer thought that the song was too strong and powerful to let go, so Brooks fought to record the song and released it as a single. However, something is missing. The last verse of the song was omitted from Brooks' single.
She runs back down the hallway and through the bedroom door
She reaches for the pistol kept in the dresser drawer
Tells the lady in the mirror, he won't do this again
'Cause tonight will be the last time, she'll wonder where he's been
Brooks only performs the last verse on his live shows. What gave this song a buzz was the last part of the song, and the music video released. In Brooks' official music video for the song, he shed light on domestic violence. At first, it was accepted by certain communities like the CMT, but TNN (The Nashville Network) told Brooks that the video is inappropriate, and it can only be aired if a disclaimer is shown at the end of the video. Brooks didn't change anything on the video to stand his ground.
Despite being banned, the video won CMA Video of the Year, and a lot of people are demanding to see it.
3. "Fancy"
Whether it be the Bobbie Gentry's version or Reba McEntire, both artists did an excellent work delivering the song, but both received some criticisms. When it was first released in 1969, many people questioned Gentry as to why would a mother push her daughter into prostitution. People back then didn't understand what Gentry was actually pointing out in her song, but due to our modern perception, people view Gentry's song differently than it used to.
4. "Goodbye Earl"
Before the Dixie Chicks was banned in country music because of their lead singer's comment on former president George W. Bush in 2003, they have songs that were already banned due to its sensitive topic. In 2000, the ladies released their steaming hot song "Goodbye Earl." The single talks about domestic violence, and vengeance that leads to murder. It was criticized and banned by KRTY because it seems that the song celebrates murder.
That Earl had to die, goodbye Earl
Those black-eyed peas, they tasted alright to me, Earl
You're feelin' weak? Why don't you lay down and sleep, Earl
Ain't it dark wrapped up in that tarp, Earl
However, the ban was actually lifted and instead, the song is now seen as a way to educate people about domestic violence. The radio station, KRTY, donated money to domestic violence shelter every time the song is played on air.
5. "Okie From Muskogee"
Who would have thought that Merle Haggard's song "Okie From Muskogee" is a controversial song? It wasn't banned like other songs or held back from its airtime, but issues start to spring out from different sides because of the song's meaning. Haggard wrote the song as a support to the troops during the Vietnam war, and he was so tired of people complaining and getting mad. He said in an interview with The Boot,
"When I was in prison, I knew what it was like to have freedom taken away. Freedom is everything. During Vietnam, there were all kinds of protests. Here were these [servicemen] going over there and dying for a cause—we don't even know what it was really all about. And here are these young kids, that were free, bitching about it. There's something wrong with that and with [disparaging] those poor guys. We were in a wonderful time in America, and music was in a wonderful place. America was at its peak, and what the hell did these kids have to complain about? These soldiers were giving up their freedom and lives to make sure others could stay free. I wrote the song to support those soldiers."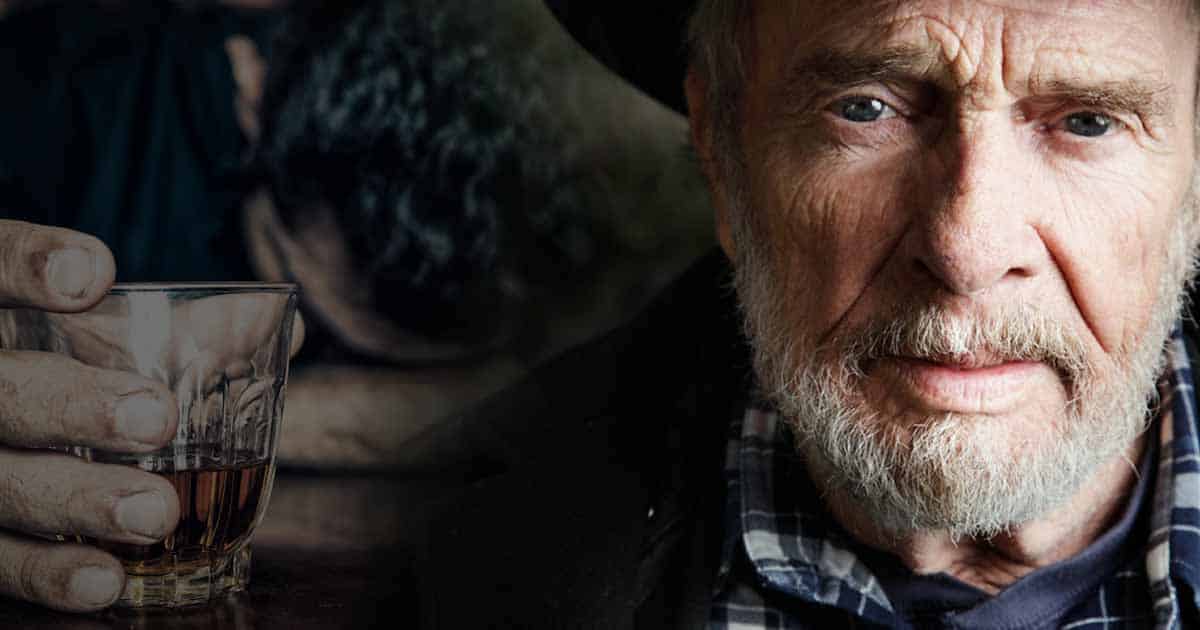 The song may have sparked some issues before but now it doesn't cause any controversy at all. There have been some parodies made about the song. Some of the known parodies are "Hippies From Olema" and "Hippies From New York City."
Other songs that have a sensitive subject matter in country music are the following:
"Follow Your Arrow" by Kacey Musgraves
"You've Never Been This Far Before" by Conway Twitty
"Rated X" by Loretta Lynn
"It Wasn't God Who Made Honky Tonk Angels" by Kitty Wells
"Accidental Racist" by Brad Paisley
"Red Ragtop" by Tim McGraw
These songs touch on topics not often discussed during those times, but now as people become more open-minded they accept certain topics and we learn to understand things. Yes, sometimes we don't see eye to eye in certain subject matters, but at least we are more unprejudiced. We are a generation willing to understand and learn because it seems fitting for this time.
---
Dixie Chicks, Garth Brooks, Loretta Lynn, merle haggard, Reba McEntire
---