Grab your cowboy hats and boots y'all because the CMA Award 2019 here!
The 53rd Annual Country Music Association Awards is less than a month away and we all are excited about it! Here's a series of what we need to know about one of the most prestigious awards show in country music!
Everything About the CMA Awards 2019
"Country Music Biggest Night" is coming up on the 13th of November and it's coming up fast! Performances from Blake Shelton to Florida Georgia Line and the show will see two brand-spankin' new hosts!
But what else is in store for us? Here's everything you need to know!
The Dolly-Reba-Carrie Tandem We Didn't Know We Needed
Carrie Underwood is officially back in the wagon as one of the hosts of "Country Music's Biggest Night," and she's not the only female powerhouse who's going to be joining her! On the stage will be two legendary icons in the country music genre: Dolly Parton and Reba McEntire!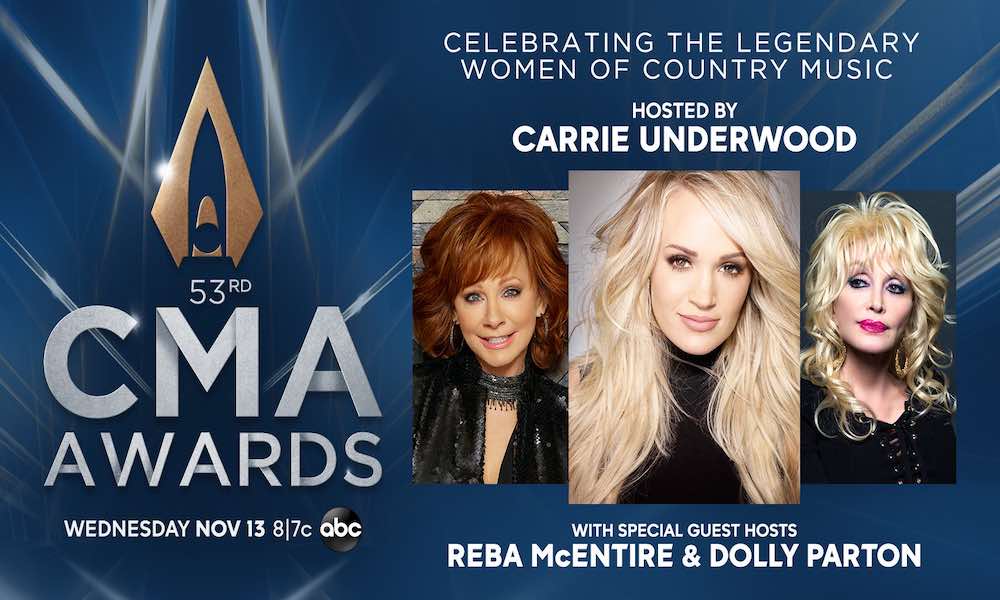 CMA Chief Executive Officer Sarah Trahern welcomed Parton and McEntire with vigor and enthusiast in a statement.
"It's an incredible honor to welcome Carrie, Reba, and Dolly to the CMA Awards stage this year. In addition to awarding the year's best and brightest in the genre, 'The 53rd Annual CMA Awards' will celebrate the legacy of women within Country Music, and we couldn't think of a more dynamic group of women to host the show."
Where Can I Watch It?
The 53rd Annual CMA Awards will air live on ABC on Wednesday, November 13 at 8:00 p.m. ET.
Can I Get Tickets?
Want to see your favorite stars live? Head on down to Ticketmaster on the 16th of October at 10 AM CT when the tickets will be released to the general public. But be warned, you can only purchase 4 tickets per order!
Tickets on StubHub are going for $300+ at the cheapest, but they appear to be on sale now. So if you're feeling antsy, you can always scoop them up ASAP.
We can't wait till November 13! For now, tune in for updates!
---
---