25 Incredible Camping Recipes That Are Quick and Easy To Make
Camping food doesn't need to be complicated or boring! And this list is here to prove that. Check these camping recipes below.
1. Campfire Toasted Cinnamon Rolls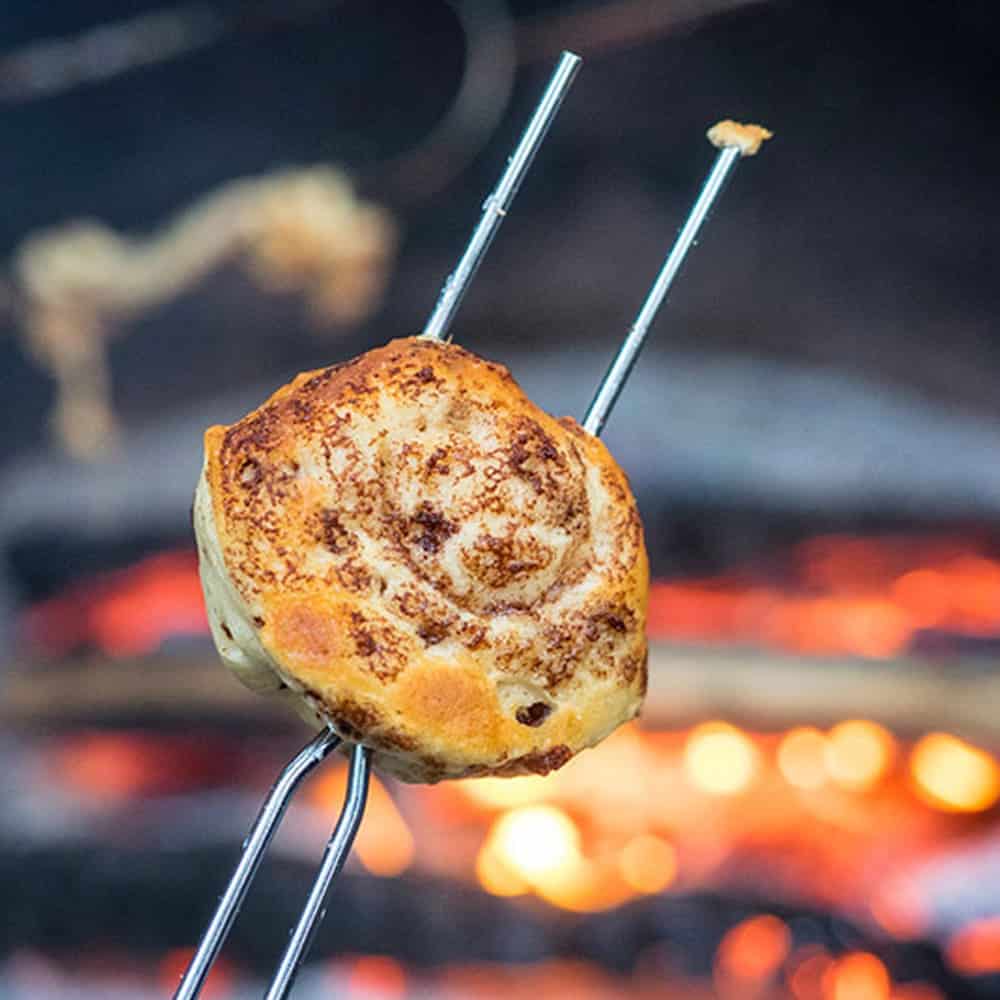 Cinnamon rolls over a campfire is a friendly and absolutely tasty way to begin your day of backpacking and camping. You can mix up a batch of these ahead of time and take it all with you in the cooler.
GET THE RECIPE HERE
2. Pepperoni Pizza Grilled Cheese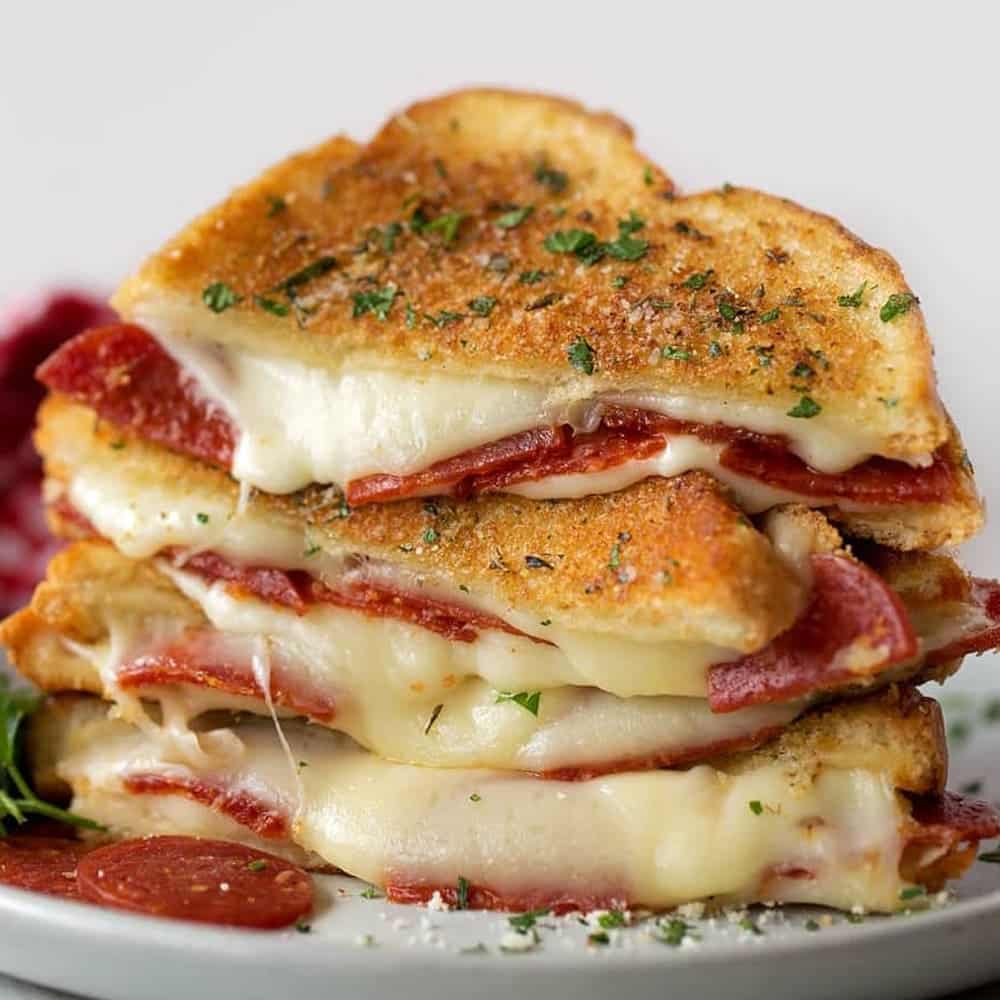 This is a fun twist to your regular pizza. It is filled with mozzarella and pepperoni sandwiched between two pieces of buttery garlic toast – a genius grilling recipe for your next camping trip.
GET THE RECIPE HERE
3. Banana Bread Pancakes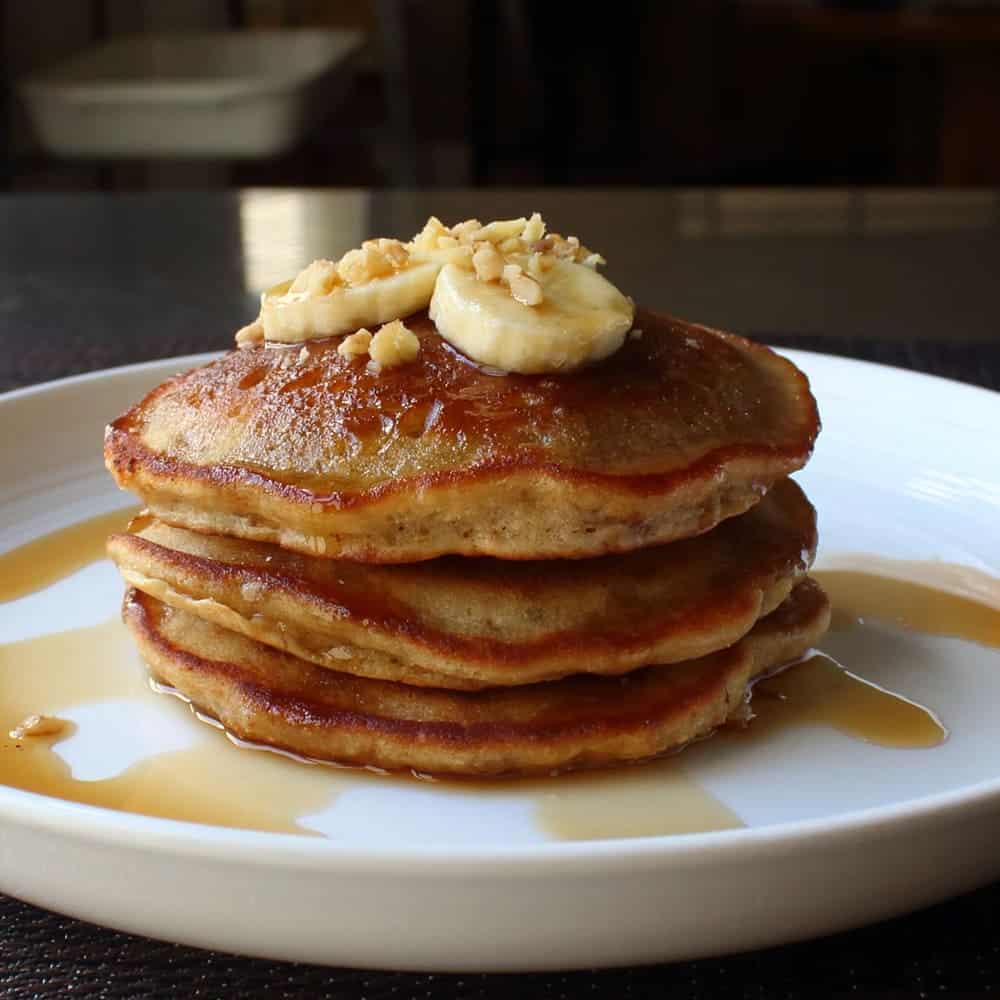 Few things are as satisfying on a camping trip as a good breakfast, and this Banana Bread Pancakes is a good choice. Pair it with your favorite peanut butter, and you're ready to start the day.
GET THE RECIPE HERE
4. Teriyaki Shrimp Foil Packets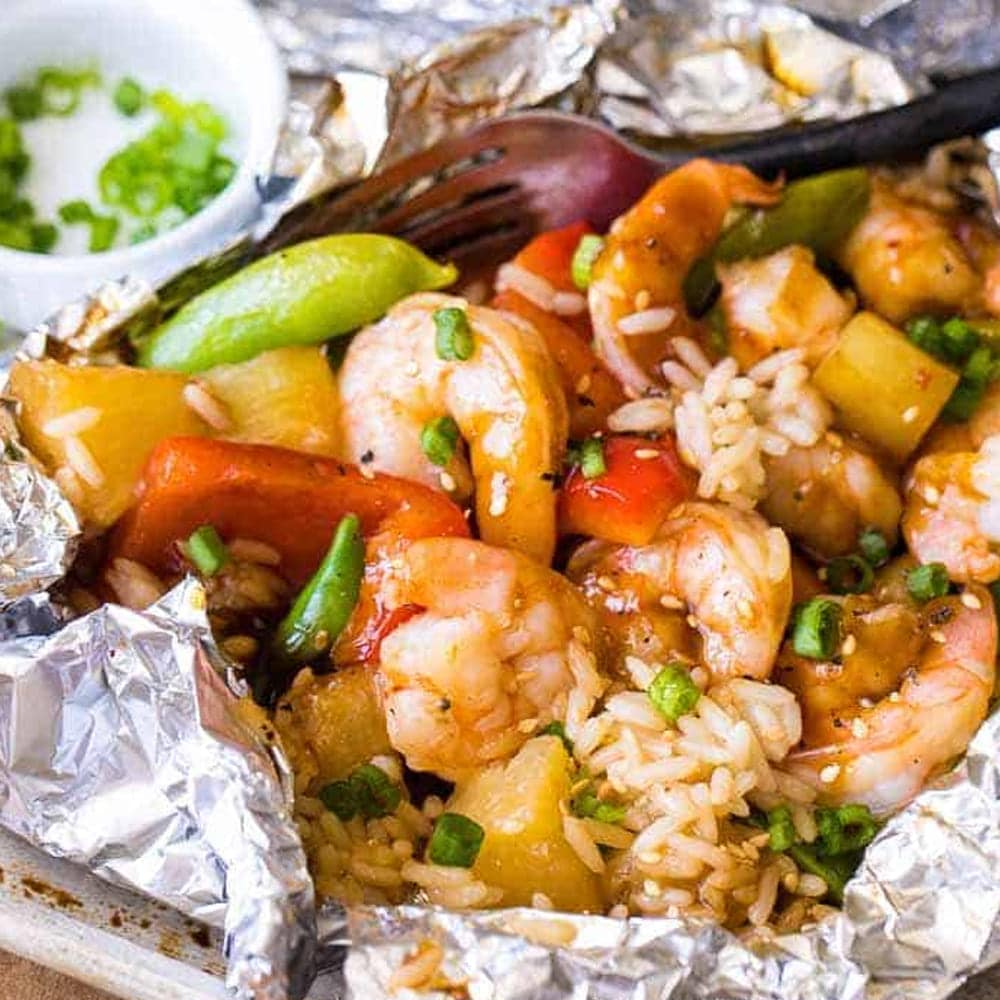 Tender crisp vegetables and juicy shrimp served with rice – this complete meal is absolutely the perfect camping meal. It will be ready in a few minutes and is even easier to clean up.
GET THE RECIPE HERE
5. Campfire Grilled Chicken Panini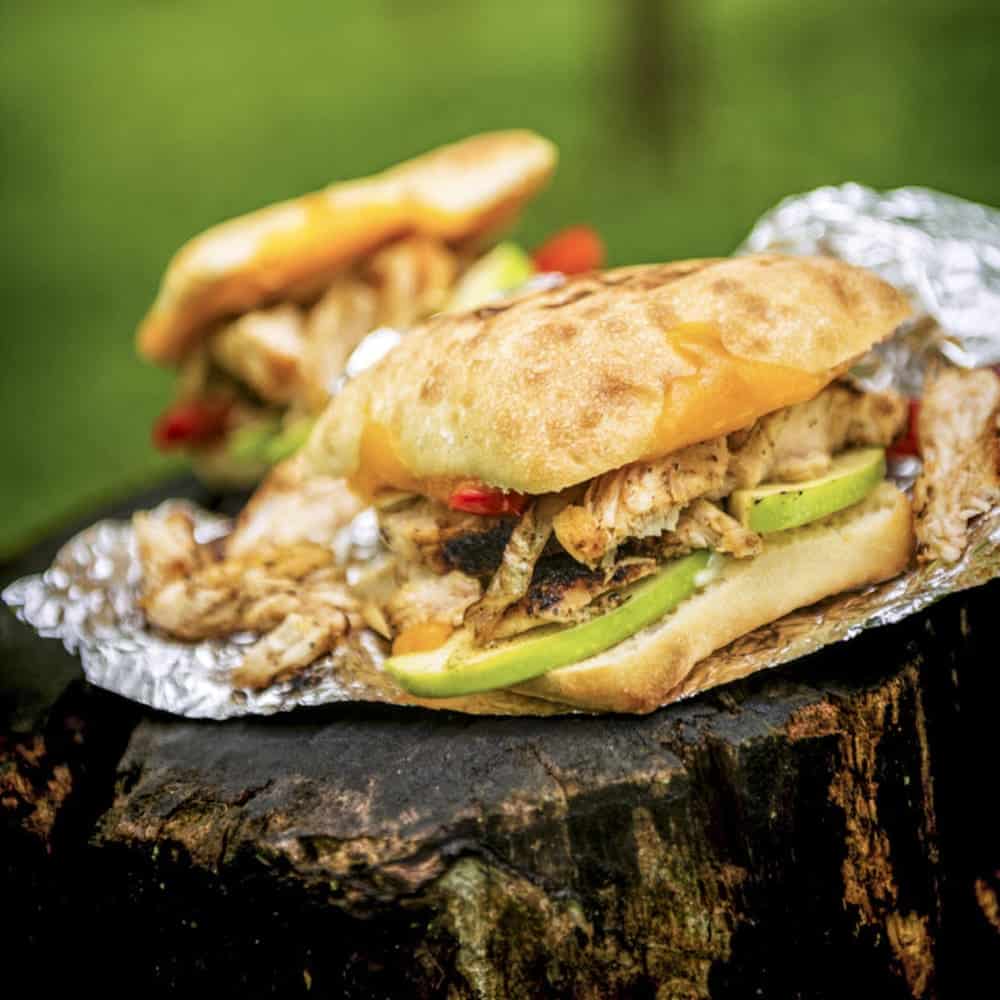 It's time to forget those boring campfire foods and canned goods. Create these chicken paninis for the group, and you'll surely be the star of the campsite.
GET THE RECIPE HERE
6. Campfire Stew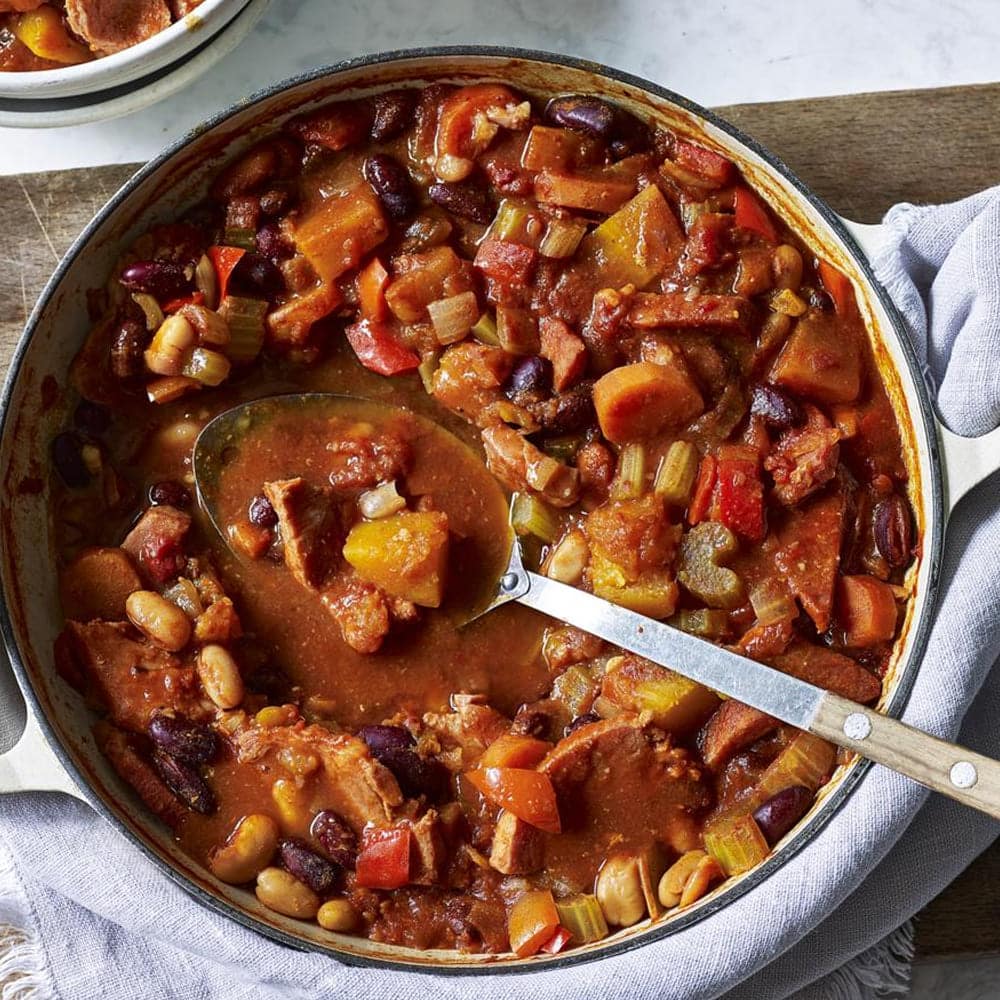 This hearty meal is perfect after a day of hiking or fishing. You can serve this campfire stew with your choice of steamed vegetables for a nourishing and warming meal.
GET THE RECIPE HERE
7. Campfire Bread on a Stick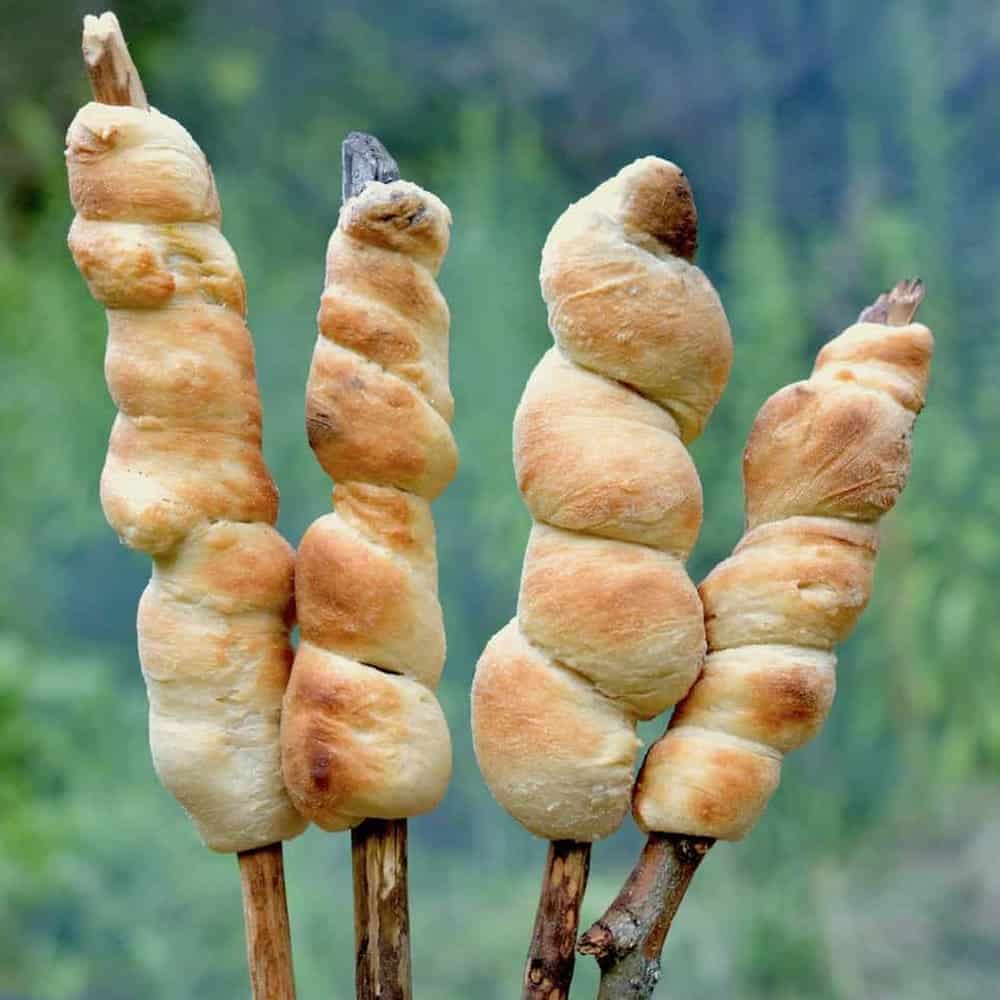 This fluffy, tasty bread baked over a campfire is the right snack while you're relaxing on your Coleman Camping Cot. It's also fun to make – a great activity for everyone to enjoy together.
GET THE RECIPE HERE
8. Campfire Bacon Wrapped Hot Dogs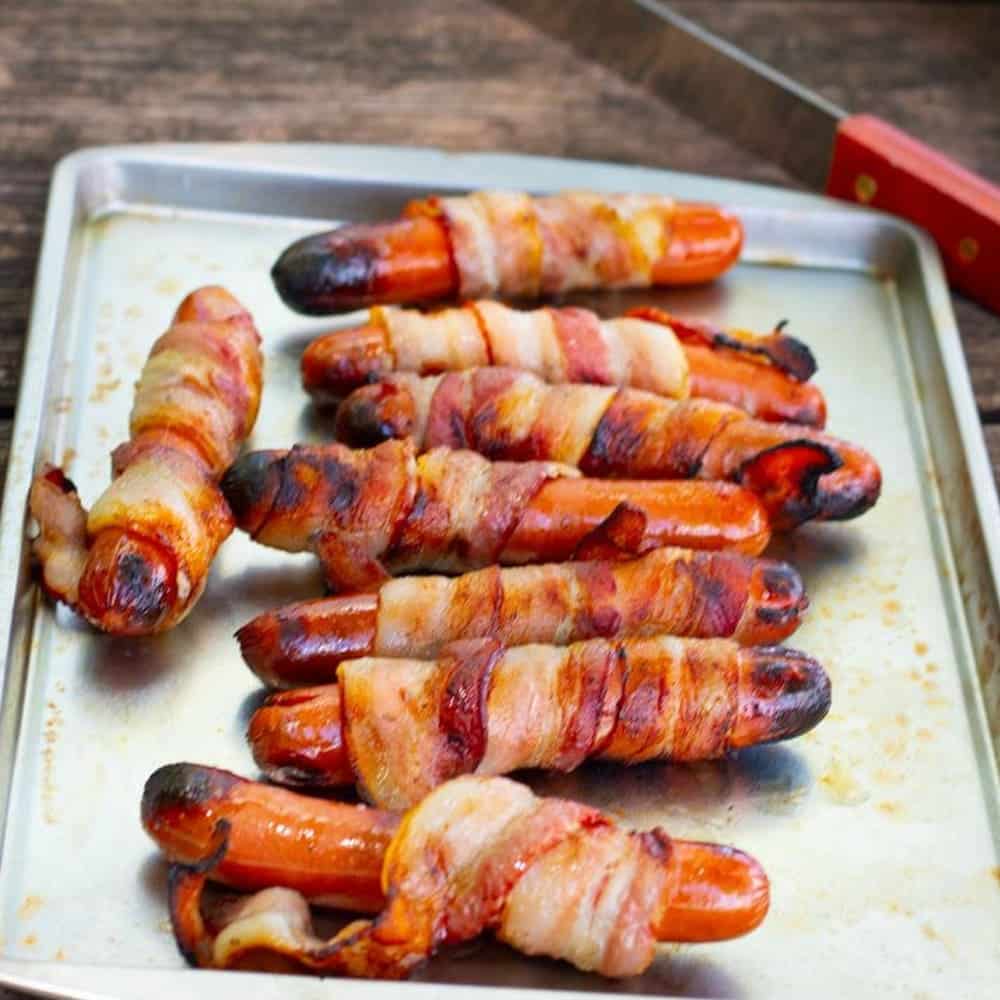 Bacon always makes things better! You can eat them plain or add this Campfire Bacon Wrapped Hot Dogs to a bun as well as with your preferred toppings, like mustard and relish.
GET THE RECIPE HERE
9. Grilled Rosemary Potatoes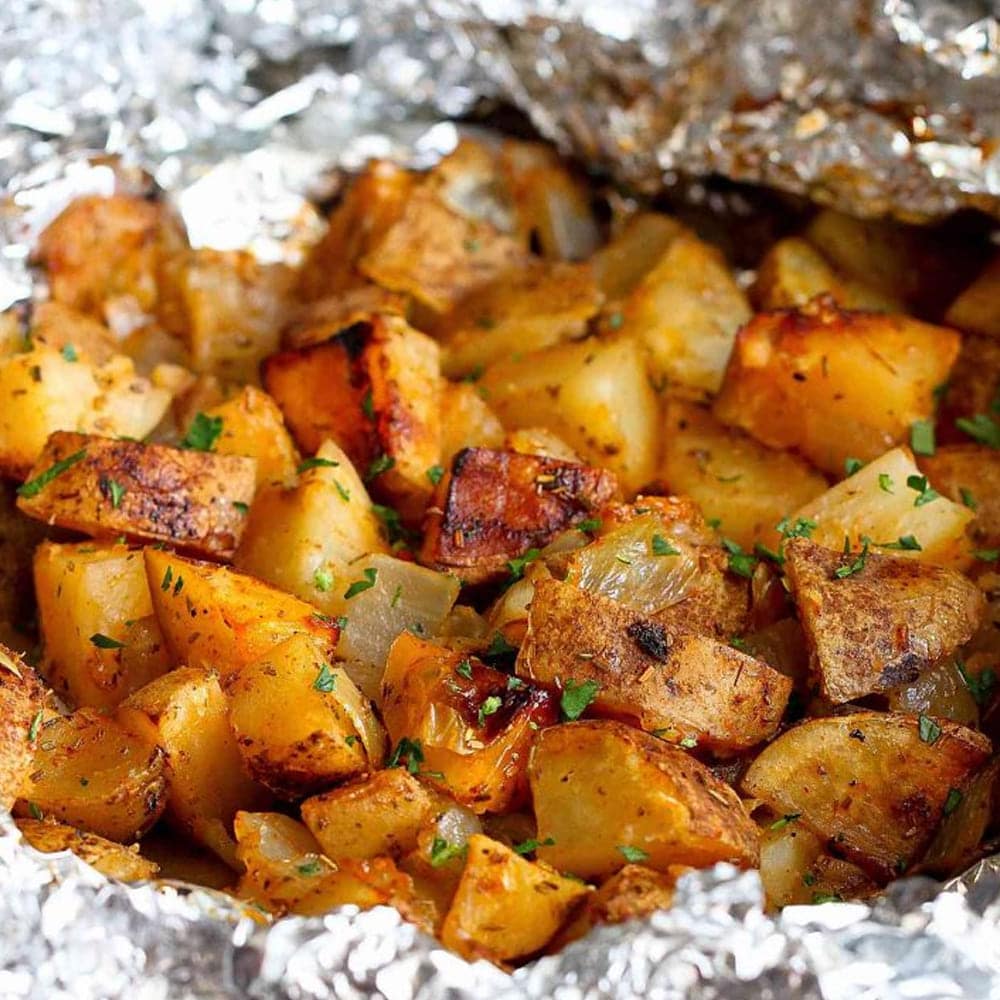 If you want to take your regular potatoes to the next level, look no further! Grilled Rosemary Potatoes are the best side dish for your camping meal.
GET THE RECIPE HERE
10. Frito Pie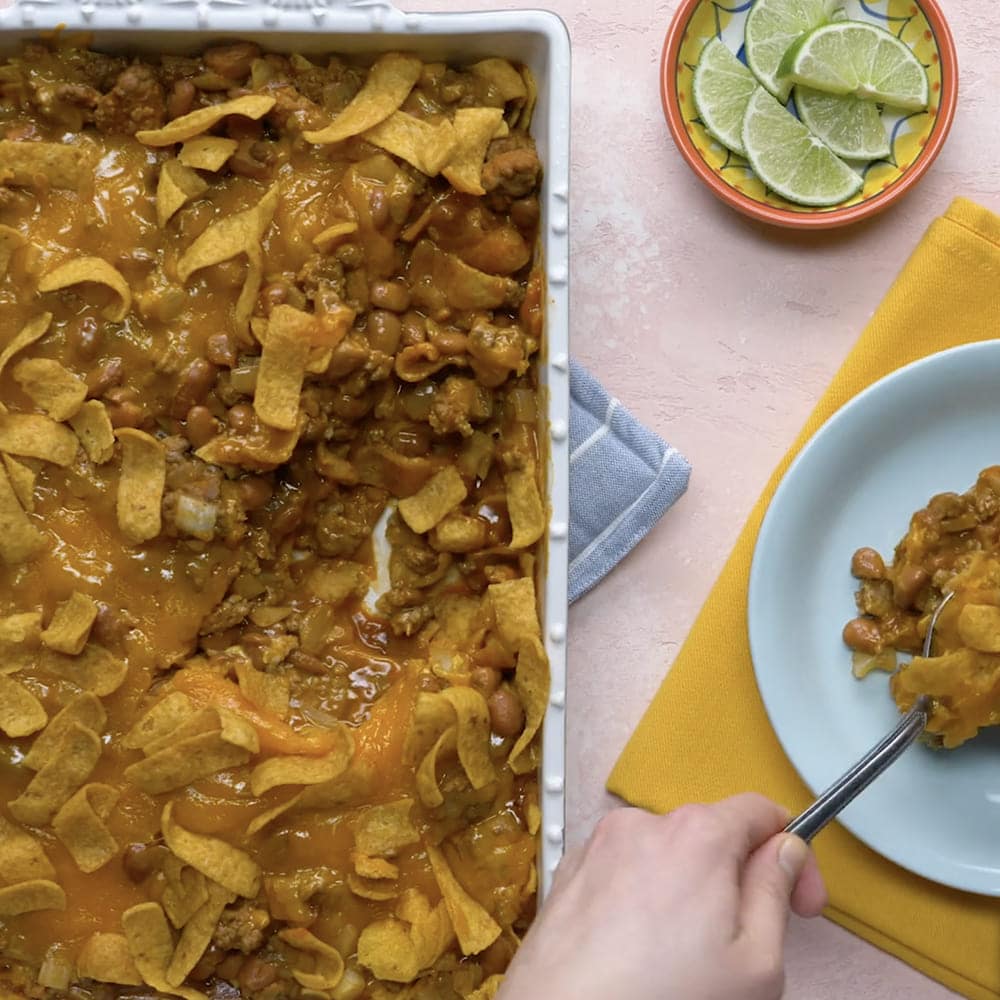 This is one of the Southern Recipes that will feel right at home on the campgrounds. Make the chili ahead so it will be easier to serve, and just reheat and assemble its Frito pie form over the fire.
GET THE RECIPE HERE
11. Grilled Halloumi Breakfast Sandwich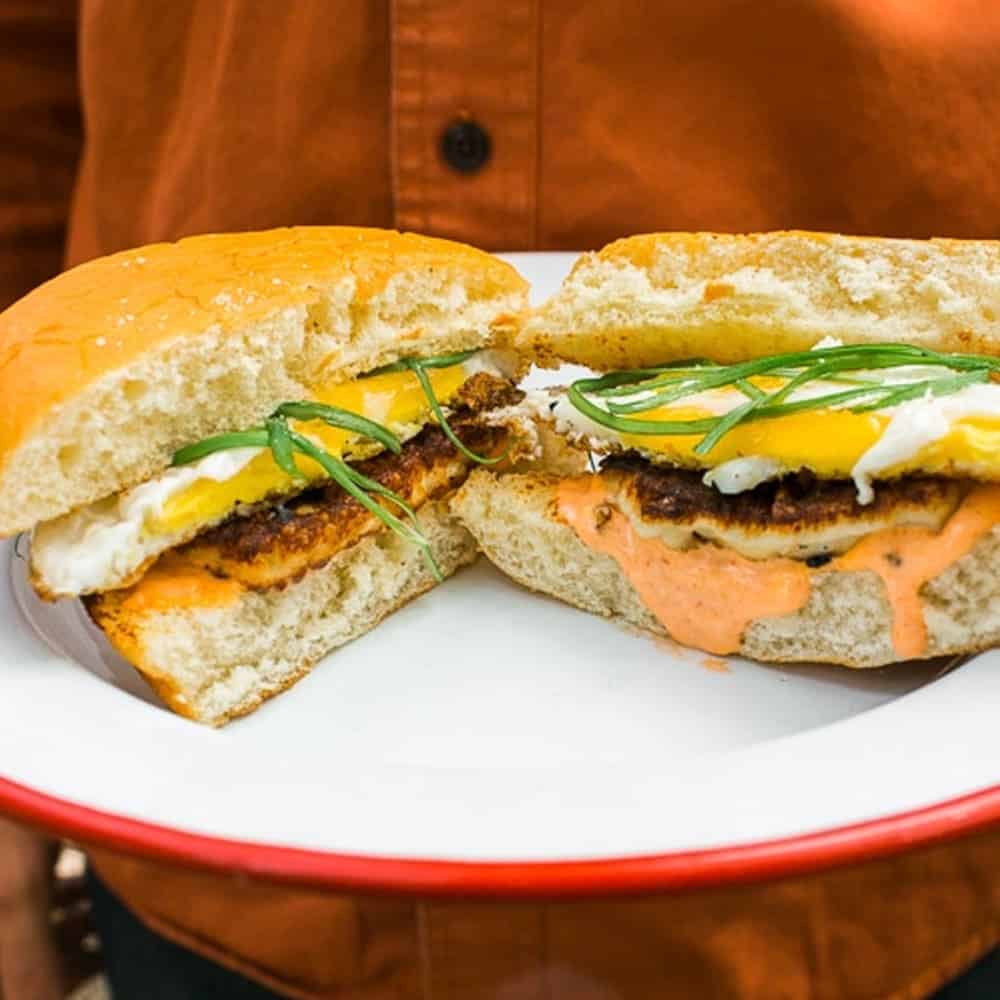 An egg sandwich like this is highly recommended for camping. All you need is one cast iron pan and a small mixing bowl to make this meal – this means no serving plates are required.
GET THE RECIPE HERE
12. Grilled Sweet Potato Wedges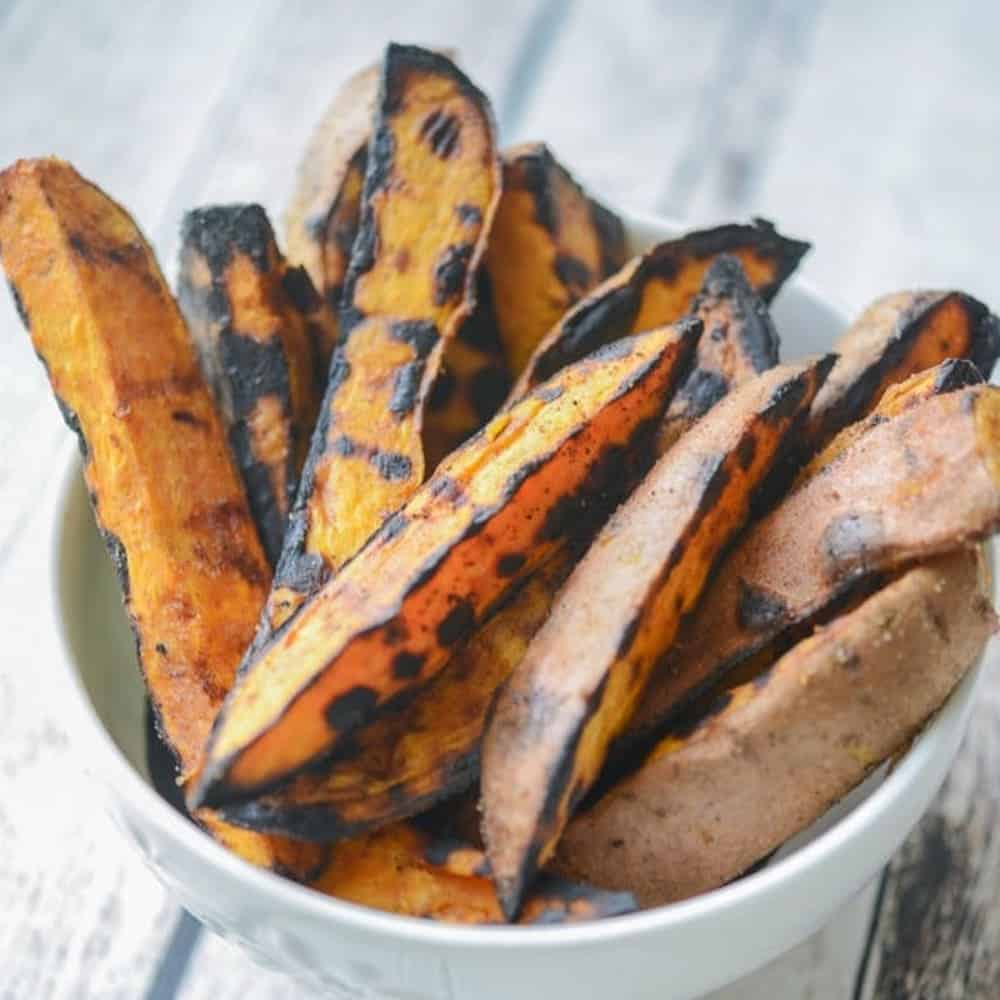 You will only need three ingredients for Grilled Sweet Potato Wedges, making it quick and easy to prepare. However, you might want to try adding some fresh thyme, sea salt, pepper, or cinnamon for extra taste.
GET THE RECIPE HERE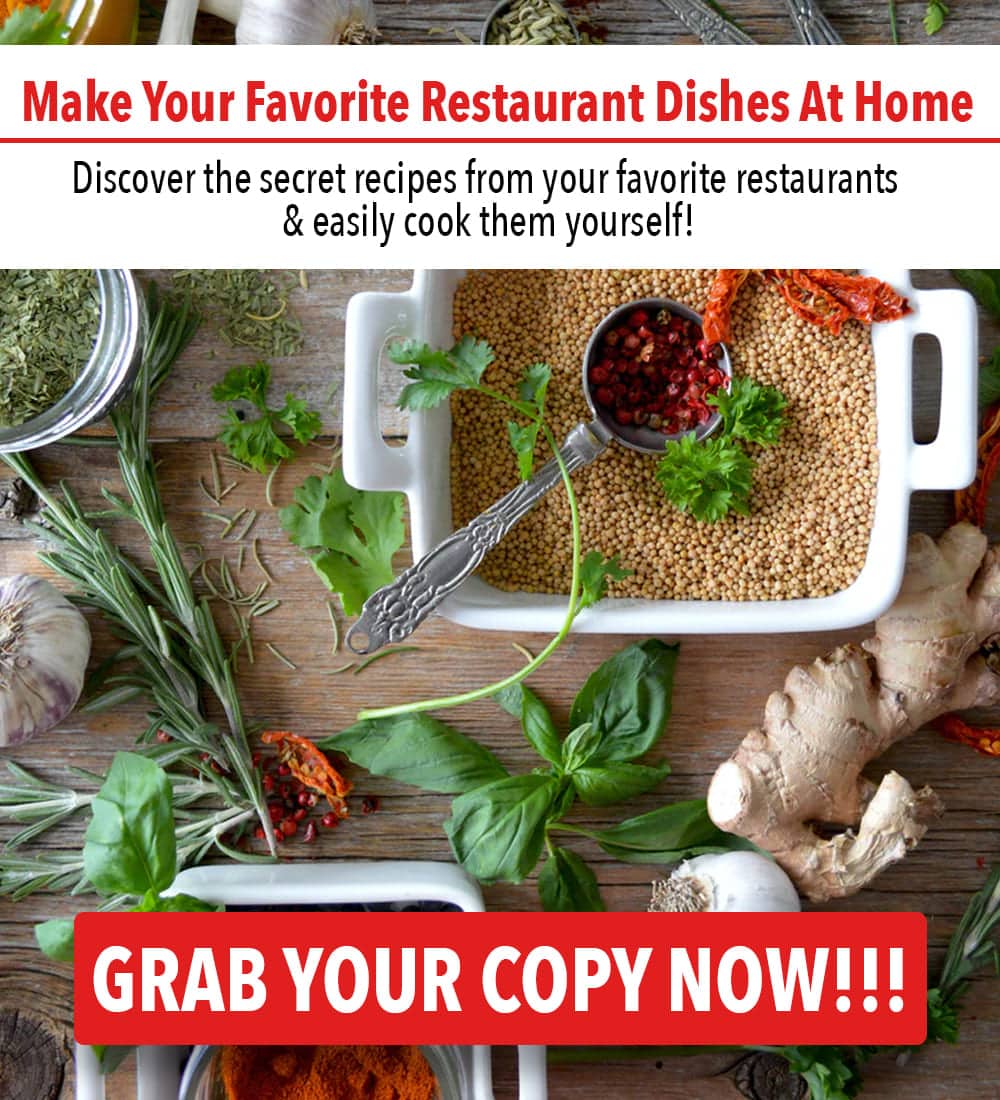 13. Camping Mac n' Cheese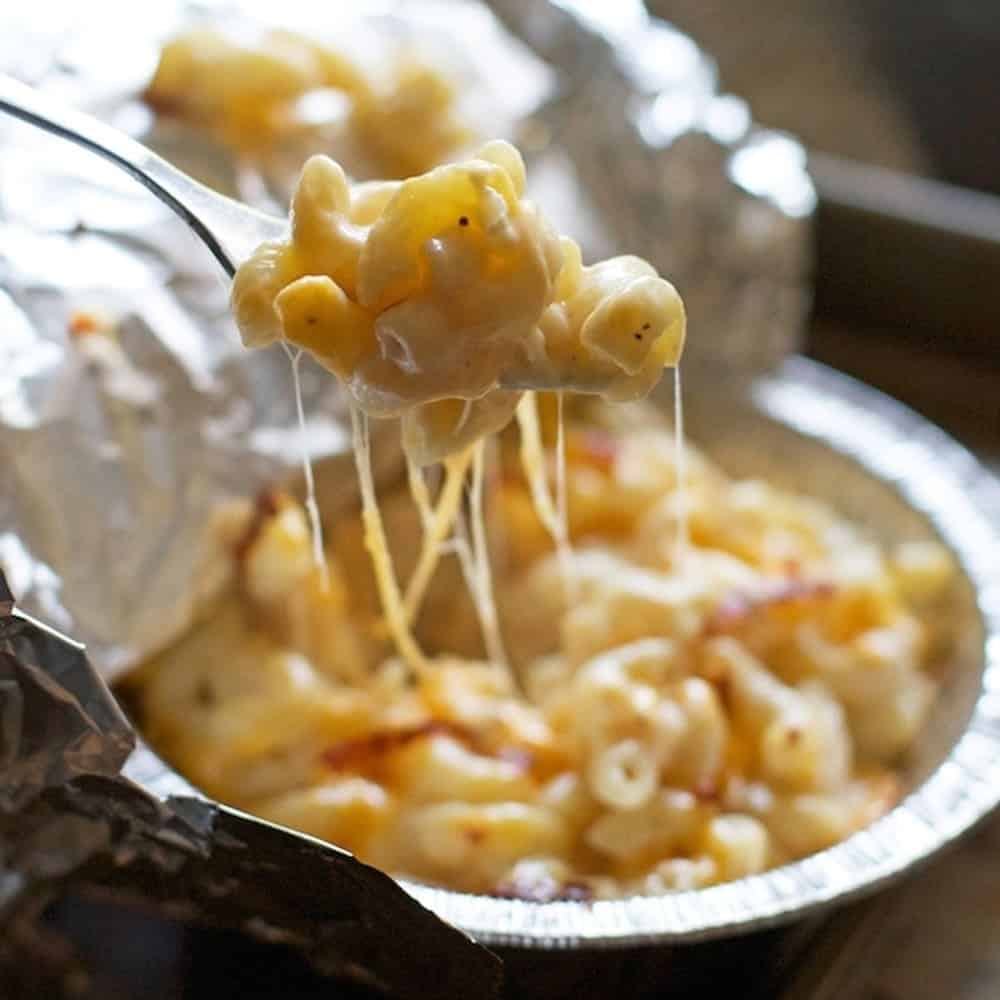 We must say this Mac n' Cheese recipe is pretty genius!
GET THE RECIPE HERE
14. Cherry Hand Pies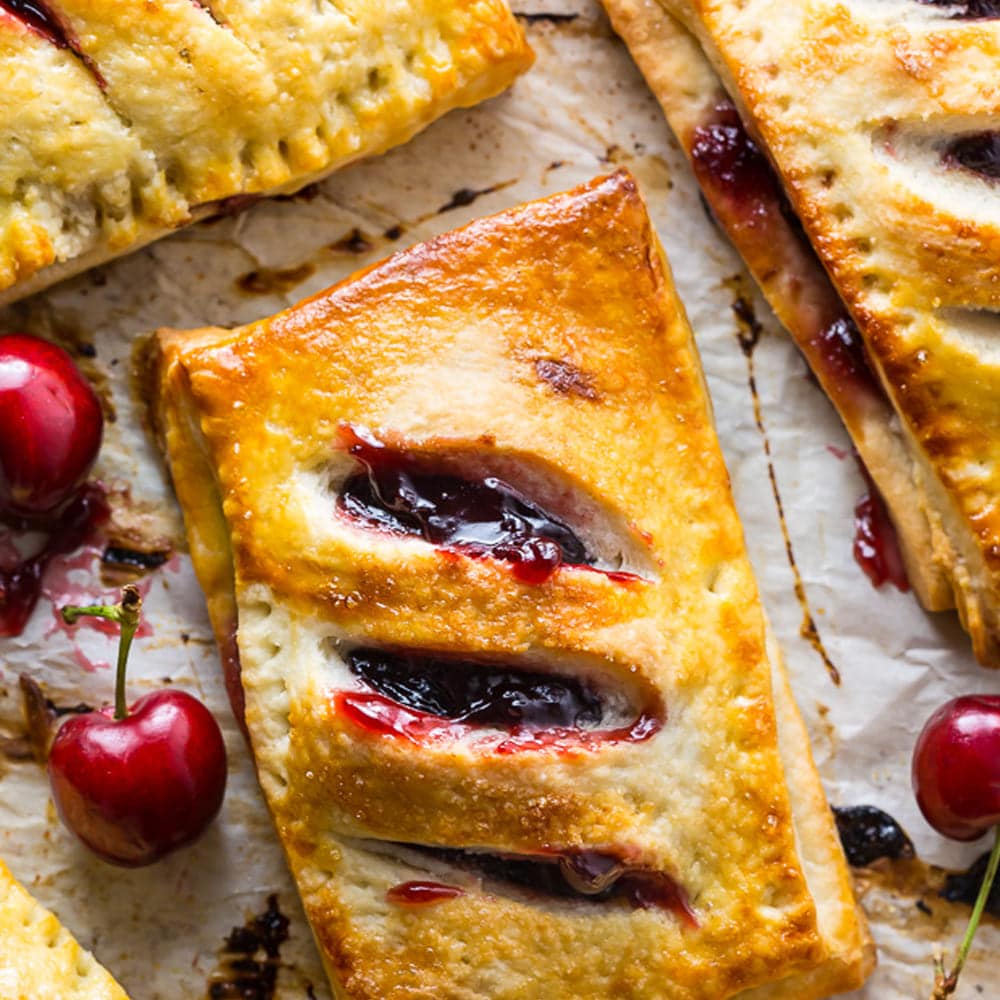 Who says you can't have dessert while camping? These sweet little cherry hand pies are your best bet.
GET THE RECIPE HERE
15. Egg and Sausage Breakfast Taquitos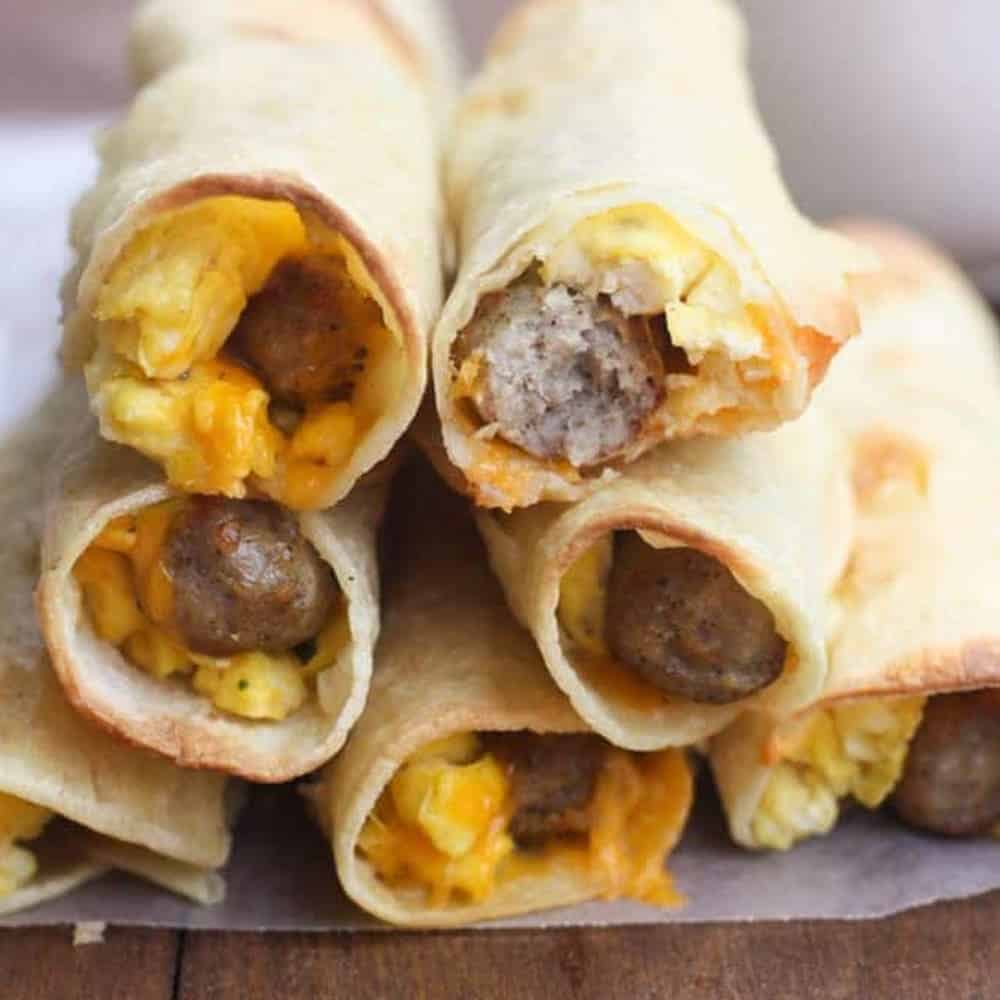 Scrambled eggs, cheese, and sausage links rolled and baked inside a corn tortilla are nothing but delicious.
GET THE RECIPE HERE
16. Fiery Campfire Veggies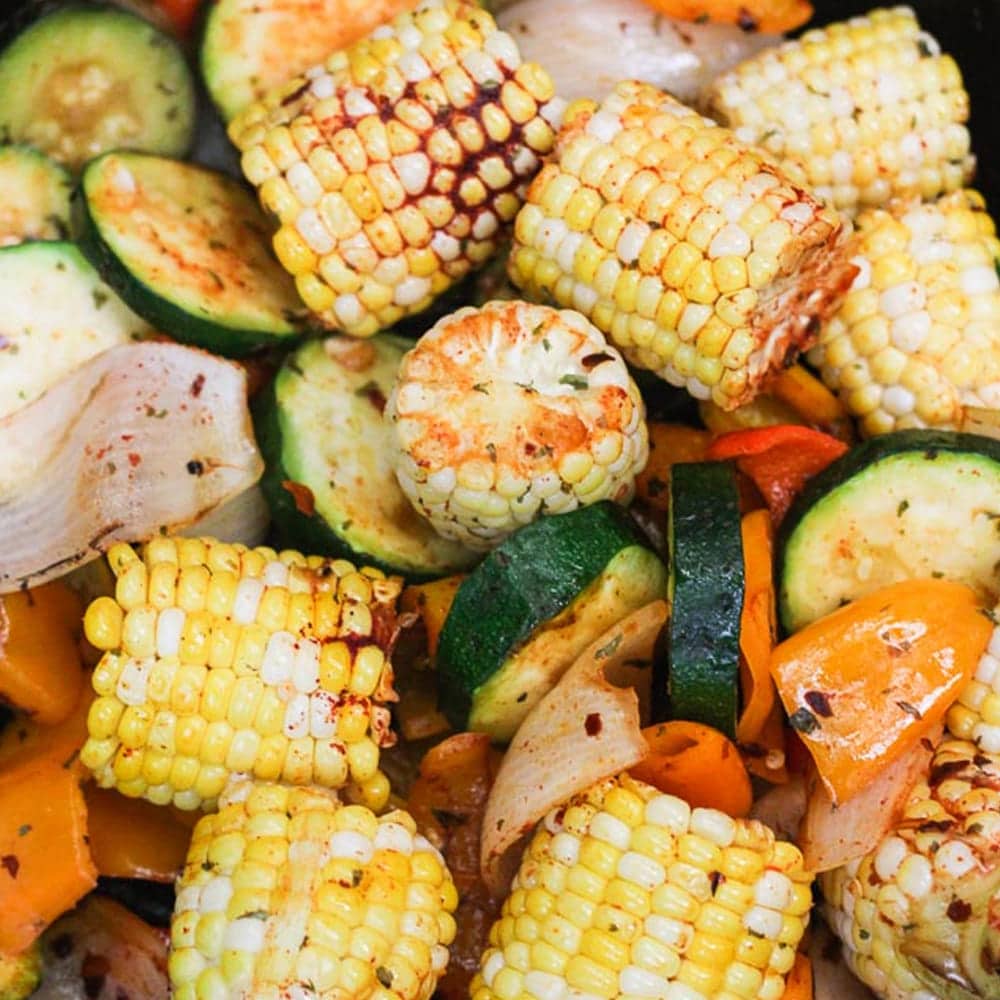 These fresh sweet vegetables placed on the grill in a cast-iron skillet will make people come over and ask you what's that delicious smell coming from your campfire.
GET THE RECIPE HERE
17. Garlic Sausage and Asparagus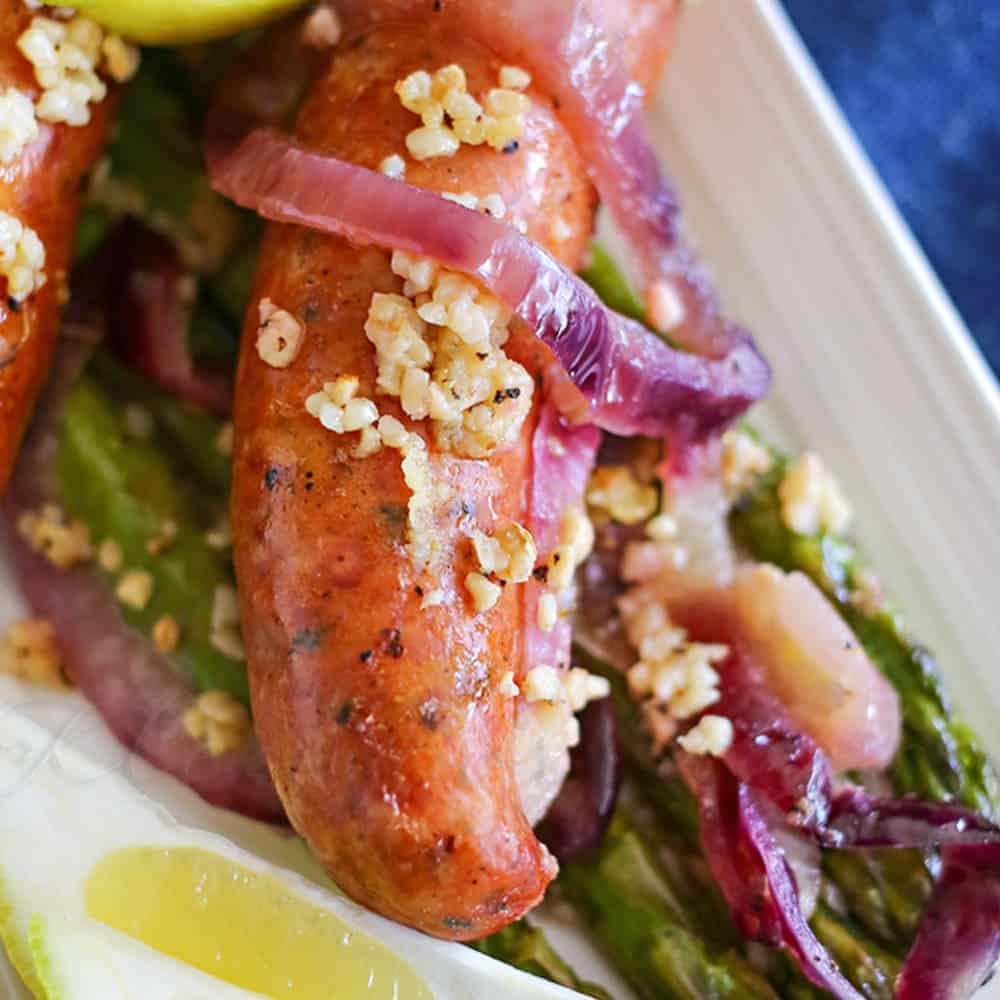 Nothing beats a hearty meal of Garlic Sausage and Asparagus after a long day of exploring.
GET THE RECIPE HERE
18. Campfire Nachos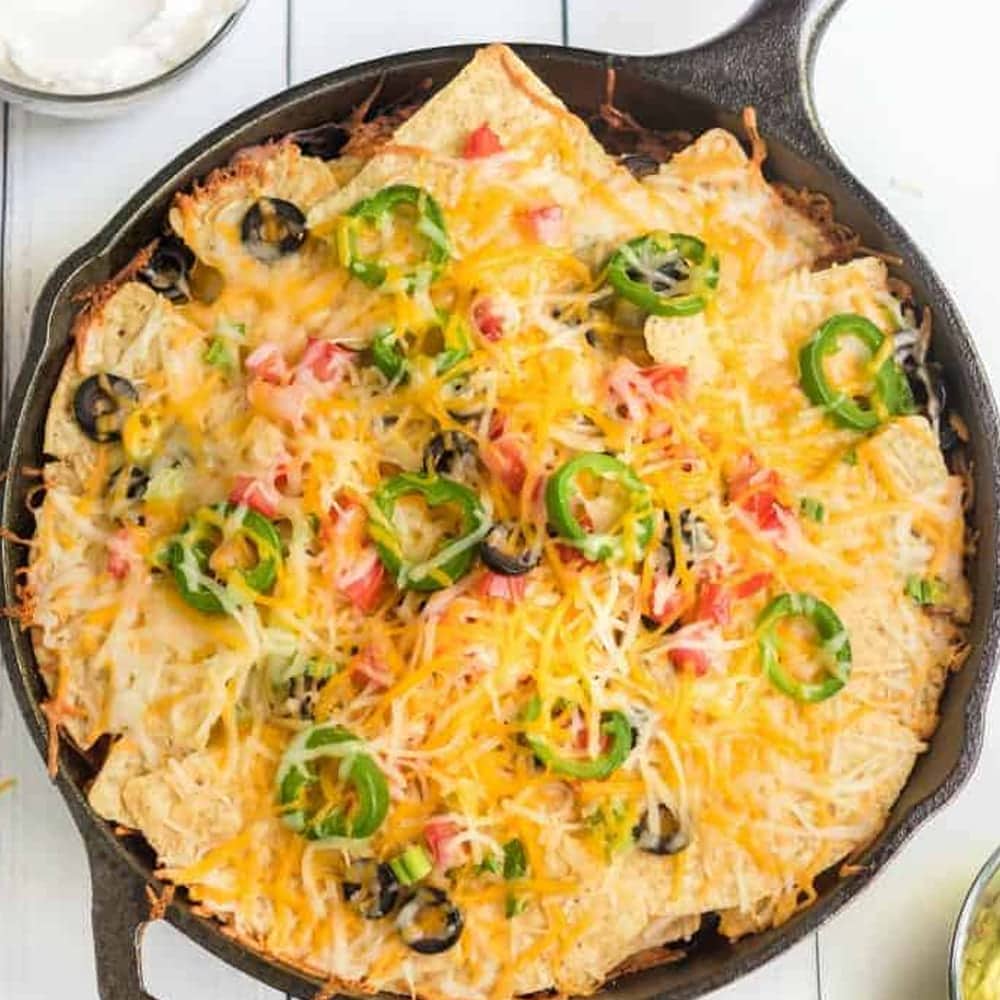 These easy-to-make nachos in a cast-iron skillet are amazing over the campfire. And the best part? A clean-up is not necessary!
GET THE RECIPE HERE
19. Campfire Pizza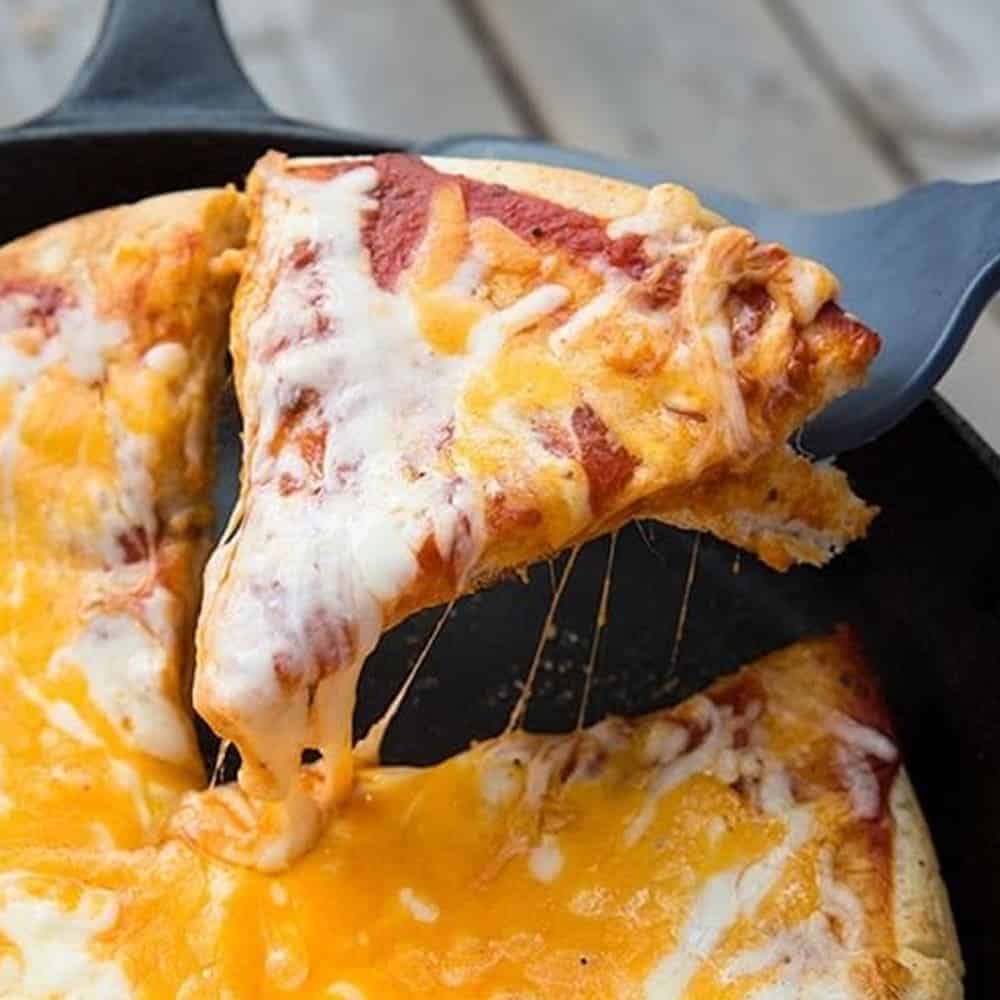 Even the pickiest eaters in your group can't say no to this tasty Campfire Pizza.
GET THE RECIPE HERE
20. Shrimp Scampi Foil Packets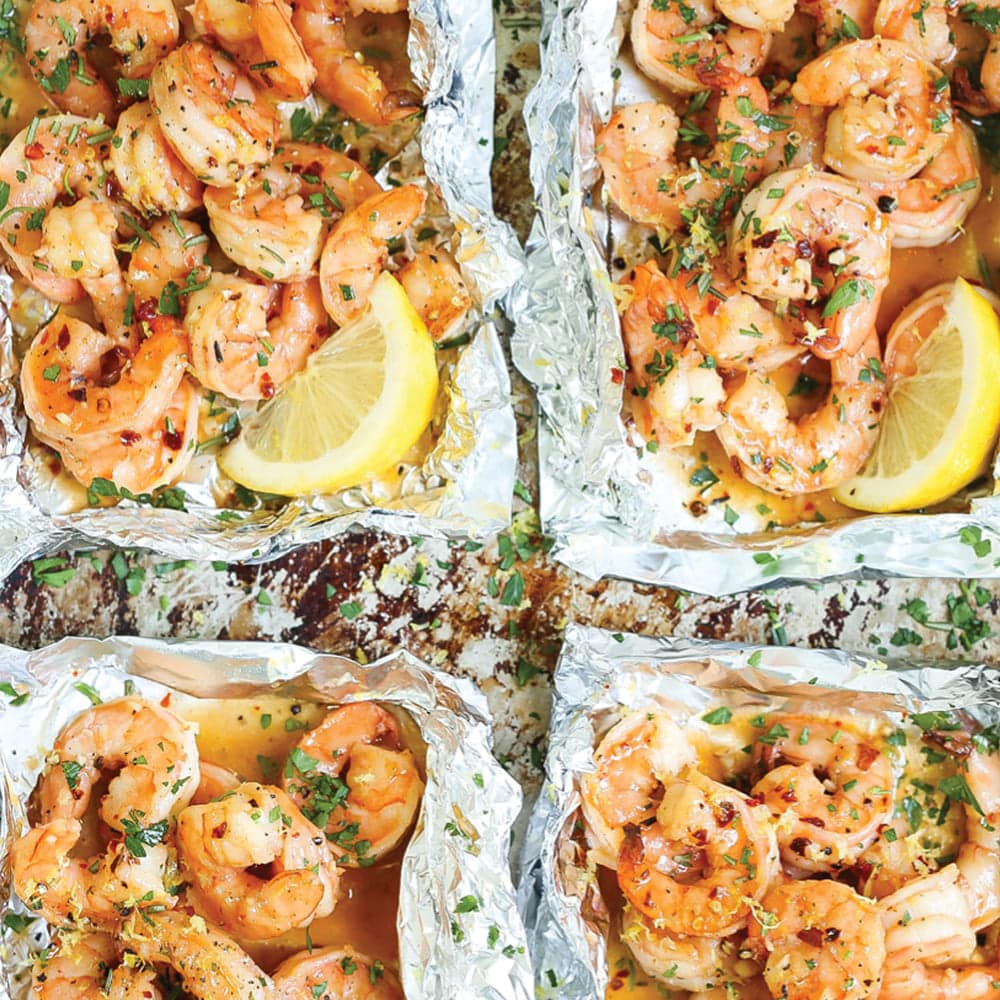 Everyone can enjoy their shrimp scampi without any hassle in these easy-to-assemble foil pouches! You can prepare this meal ahead of time too.
GET THE RECIPE HERE
21. Nutella S'Mores Granola Bars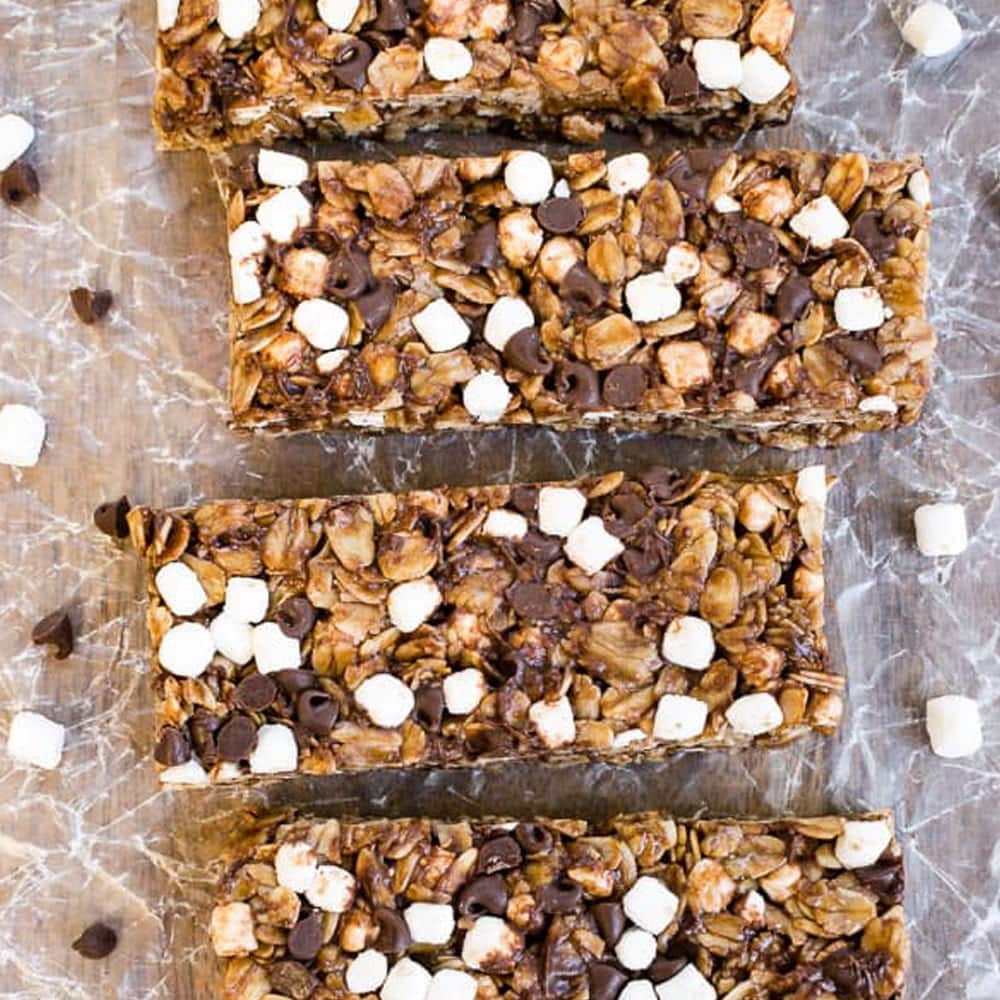 Here's something you can munch while relaxing on your camping bed. The chocolate chips and marshmallows got some magic in them.
GET THE RECIPE HERE
22. Hot Dogs with Quick Cast-Iron Skillets Beans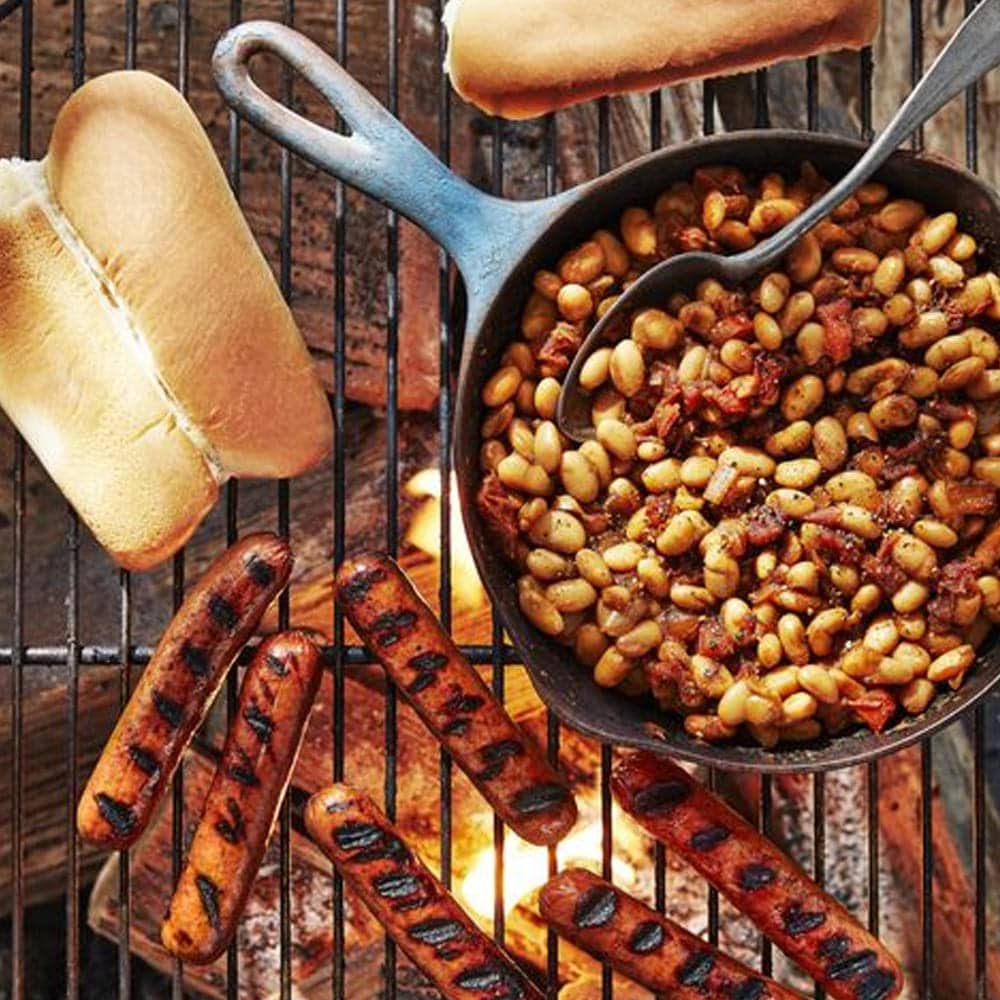 This incredibly quick and easy recipe will soon be your family's favorite – this is based on a personal experience while going to camping sites near me.
GET THE RECIPE HERE
23. Easy Marinated Chicken Kebabs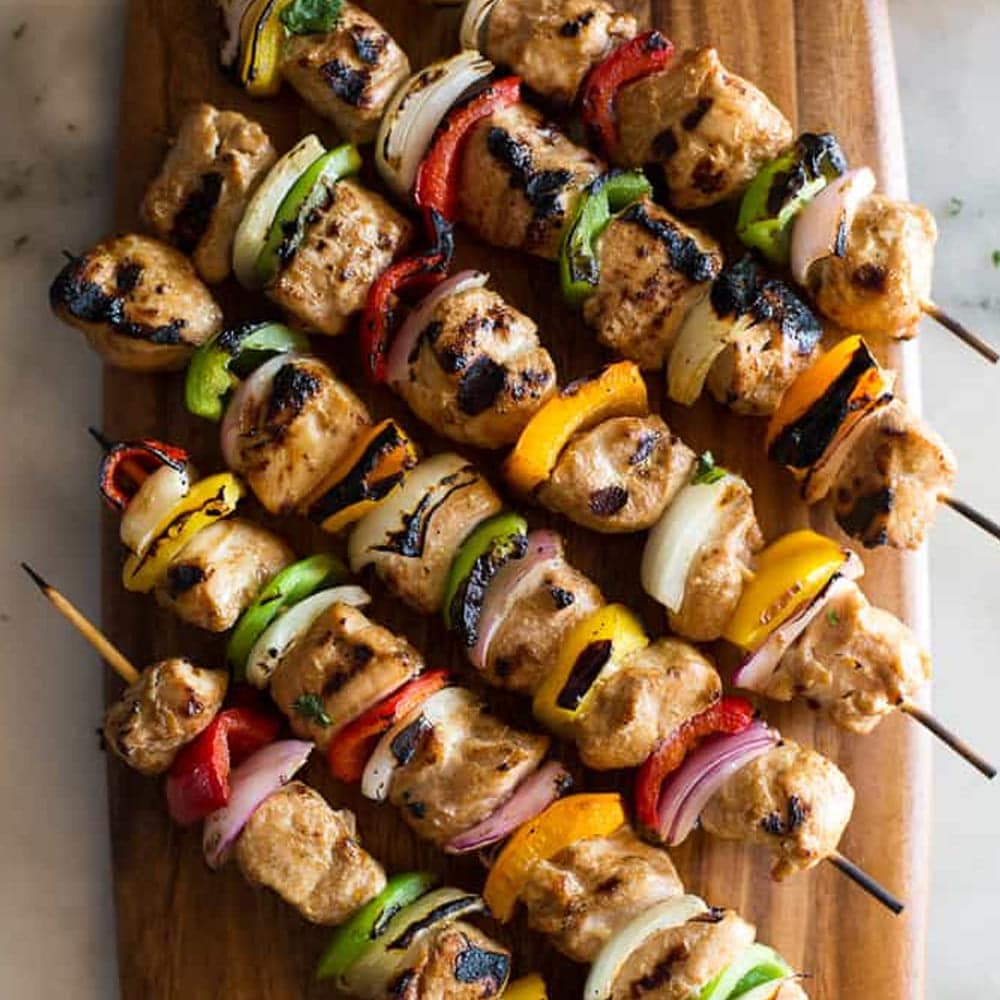 This tender, juicy chicken marinated and grilled with peppers and onion can be made ahead of time so you can have one of the most delicious camping meals.
GET THE RECIPE HERE
24. Blackberry Glazed Chicken Thighs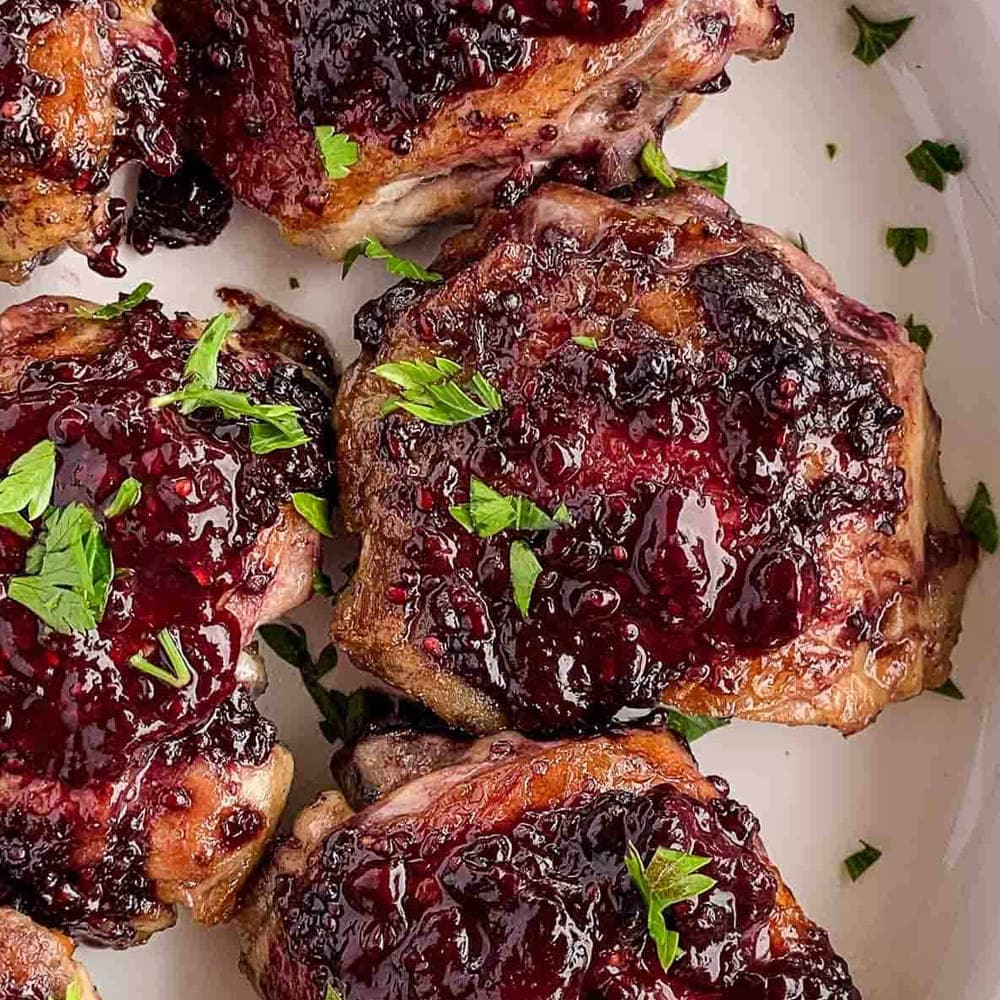 Looking for an exciting thing to do with chicken thighs? You should try this recipe where thighs are glazed with a slightly sweet and tangy sauce made from blackberries.
GET THE RECIPE HERE
25. Skillet S'Mores Dip
Though making s'mores one at a time can be a fun thing to do, we have to admit it's pretty time-consuming. So, we got you a smart way to do it!
GET THE RECIPE HERE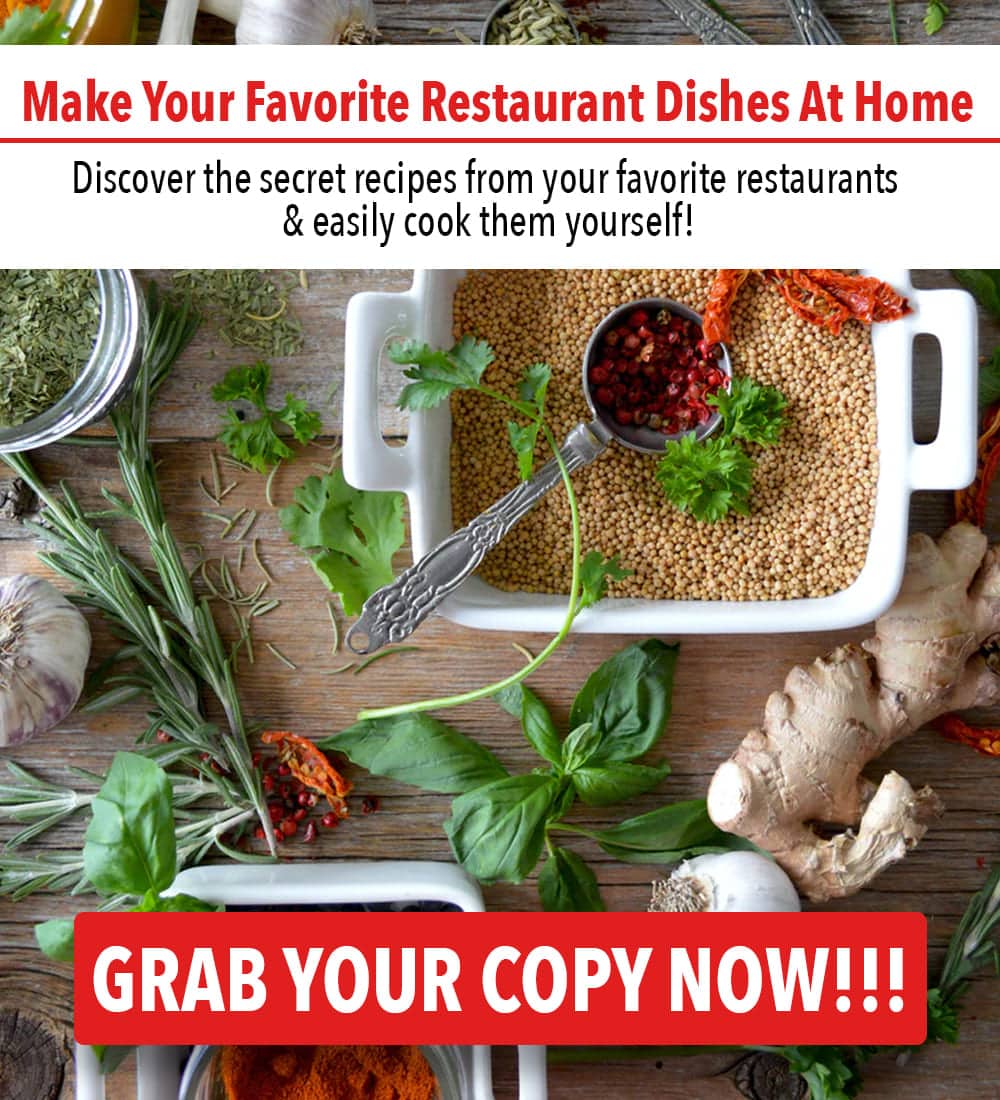 Including some of these tasty camping recipes on your next adventure will surely make you and your family look forward to every meal.
---
---