It looks like multi-awarded Country singer Brad Paisley has recently got a new job description as his wife's in-house hairstylist.
Actress Kimberly Williams-Paisley needed some help with hair color and her man was a darling to offer a hand. What choice does a woman in quarantine have but to trust her other half?
Brad Paisley's wife, Kimberly Williams-Paisley had the whole process documented on her Instagram and he looked cute all throughout. Paisley was a little sloppy at first with the mixture but he soon got the hang of it. Always the hunk, he effortlessly shook the solution bottle. Next, is the application and a slightly nervous Williams-Paisley mouthed "Help Me" on the camera.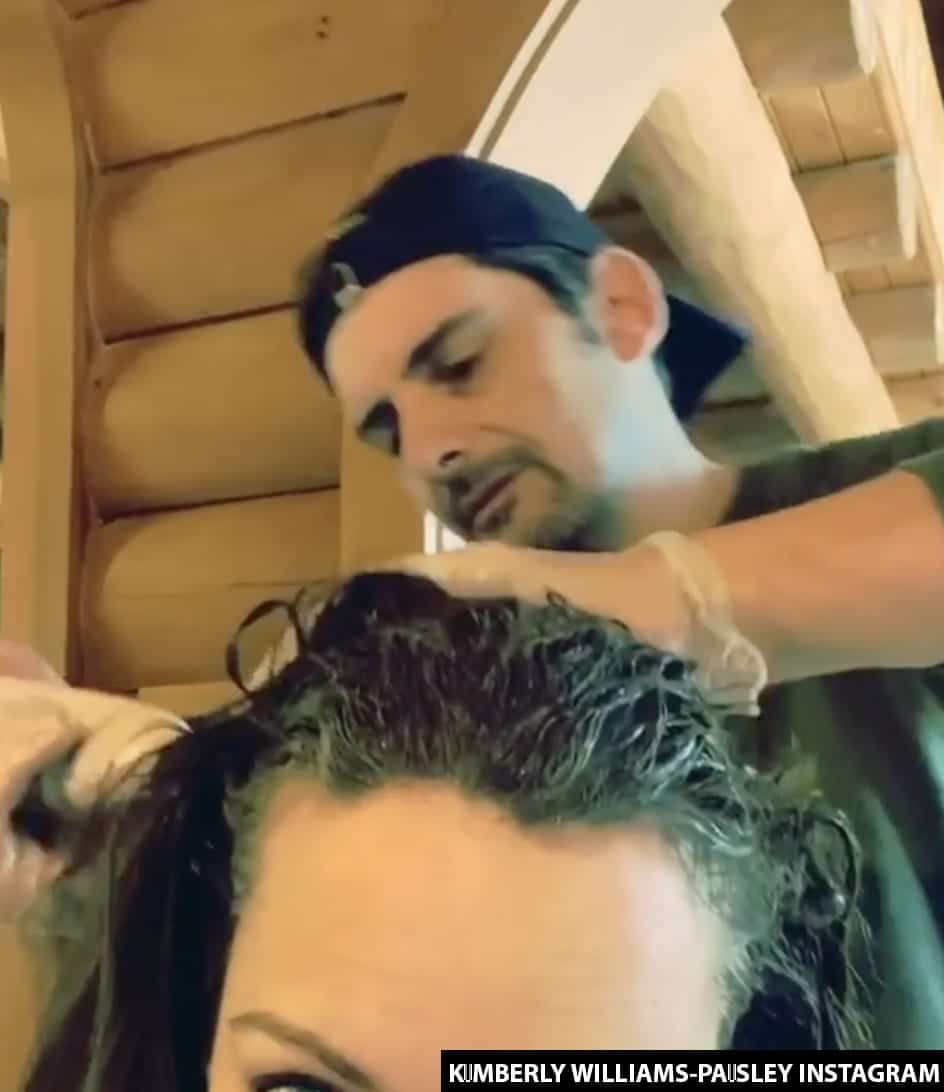 Without any tinge of shame and almost like a pro, Brad Paisley applied the hair dye on Kimberly Williams-Paisley's locks. The end result? Better see for yourself.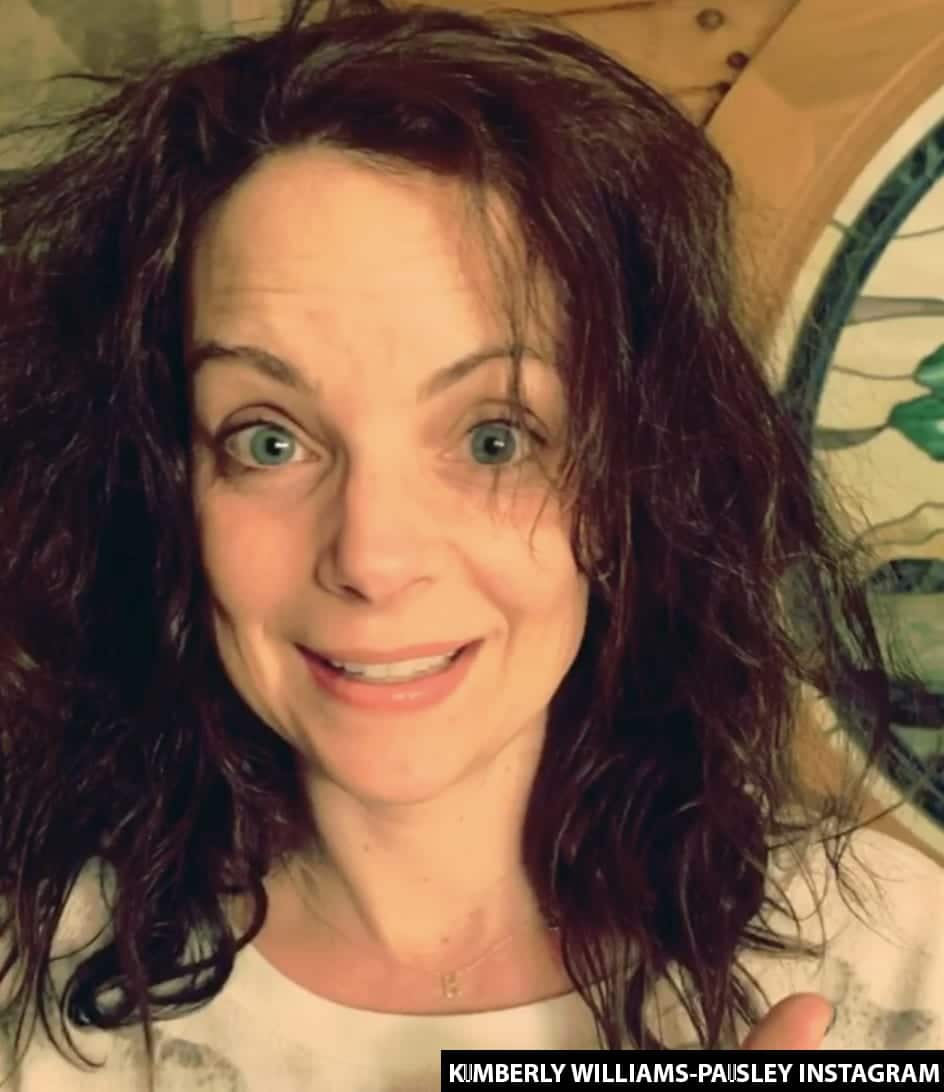 Watch Brad Paisley Dye Wife Kimberly's Roots
Marriage Goals?
While Paisley does the spattering of the colored mixture on his wife's hair roots, the two could not hold their playful banters.
"This is going to ruin everything I've been working on in my image," he said said.
Sweetly, Williams-Paisley thanked her husband for his help and added, "I love you."
Sounding not convinced, Paisley countered, "No, you don't. You're using me for my talents."
So that's how these couple do marriage. With all the stress and pressure from their work, they make their time together to be as fun and motivating as possible.
The two stars tied the knot in 2003 and were blessed with two handsome boys, Huck (13) and Jasper (11).
Co-Founders of 'The Store'
Besides work and family life, Brad and Kimberly Williams-Paisley founded The Store, a nonprofit grocery store which aims to empower individuals and families in the Nashville area.

Their advocacy seeks to be all-inclusive and they patterned the program on Unity Shoppe, a retail store in Sta. Barbara, California where anyone can shop for their basic needs for free. The setup was a consideration to people's self-respect as most would not want to just receive handouts.
The Paisleys adapted Unity Shoppe's approach in Nashville so those having financial difficulties can have access to essential goods while preserving their dignity.
Now that the country's under health crisis, The Store announced that they will continue to serve the community but only through pick up and drop-offs.
Brad Paisley in 2020
Like the rest of Nashville artists, The 'Welcome to the Future' singer has his 2020 planned out. He has recently released his first Country single, "No I In Beer" which he wrote with Kelley Lovelace in 2018. It's a lively tune that spurs people to stick with their friends and families.
This song wasn't written for this specific moment we are all facing, but it takes on a new meaning for me when I hear it now.
If things go well at the end of the month, Brad Paisley's concert tours will be in the second week of May beginning in California.
Adding to his wife's entertaining Instagram video about his new gig as a hairstylist, Brad Paisley plans to host live-stream concerts. It's coming soon so we'd better be on the watch!
As citizens of the world, it's in the fact that nobody loves what we're going through, but everybody's willing to do what we have to do. One of those things is, let's be a team.
---
---