Country music's biggest band, Alabama, recently added two August shows that will be canceled. This is very unfortunate for the band and for the fans since this year's tour is quite special.
Alabama started the year with their 50th Anniversary tour and they also just got inducted into the Music Hall of Fame. However, it proves that beloved frontman Randy Owen continues to deal with vertigo and migraines.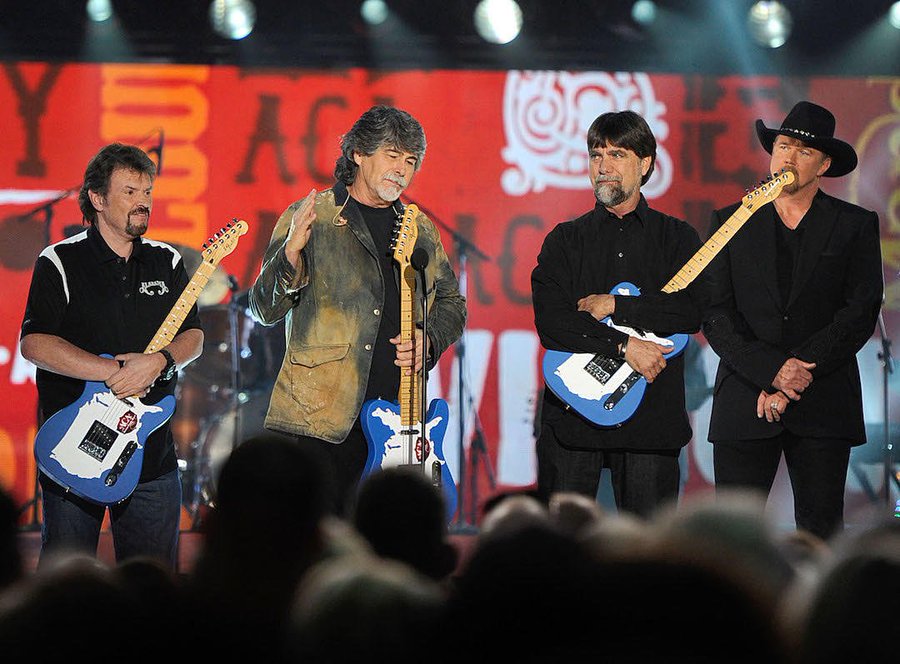 Alabama Cancels Two August Shows
The announcement was done by Tony Conway of Ontourage Management to  Lewisburg concertgoers:
 "Randy Owen, the lead singer, is being treated for cluster migraines and vertigo and is under doctor's orders not to perform. The band Alabama was looking forward to performing for fans on the 50th Anniversary Tour, and apologize for the inconvenience."
Rescheduling of the August 16 and August 17 shows will be announced soon. The tickets bought by fans can be refunded or they could just wait for the available dates of the tour. Refunds will be issued immediately for credit card users and within 7-10 business days after the tour concludes. The group has already canceled four of their tours in July so that the singer could rest and recuperate.
Upcoming Tour Dates
It is yet unknown when Randy Owens can resume with his tour, but some of their August shows still remain available. Their next scheduled concerts are on August 23 in Grand Rapids, Mich. and August 24 in North Lawrence, Ohio. Here is the full list of their upcoming tours:
Sept. 1 | Darling's Waterfront Pavilion | Bangor, ME (w/ The Charlie Daniels Band)
Sept. 13 | Fox Theatre | Detroit, MI (w/ Exile)
Sept. 14 | Tailgates N' Tallboys | Peoria, IL
Sept. 27 | Martin Luther King Jr. Arena | Savannah, GA
Sept. 28 | Hertz Arena | Estero, FL
Oct. 3 | Colonial Life Arena | Columbia, SC (w/ The Charlie Daniels Band)
Oct. 4 | Legacy Arena at the BJCC | Birmingham, AL (w/ The Charlie Daniels Band)
Oct. 10 | Donald L. Tucker Civic Center | Tallahassee, FL (w/ The Charlie Daniels Band)
Oct. 11 | Spectrum Center | Charlotte, NC (w/ The Charlie Daniels Band)
For your daily dose of country music stories, you can visit us at our official Facebook page!
---
Alabama, Randy Owens, Tour Updates
---