Adele is a huge country music fan, and it's seen on her Instagram posts. Earlier this year, the queen of heartbreaking songs just posted a picture of her posing as the wife of legendary artist, Johnny Cash. 
Adele has been doing this for years now. This year, she decided to be June Carter Cash, donning a long dress and a staple autoharp.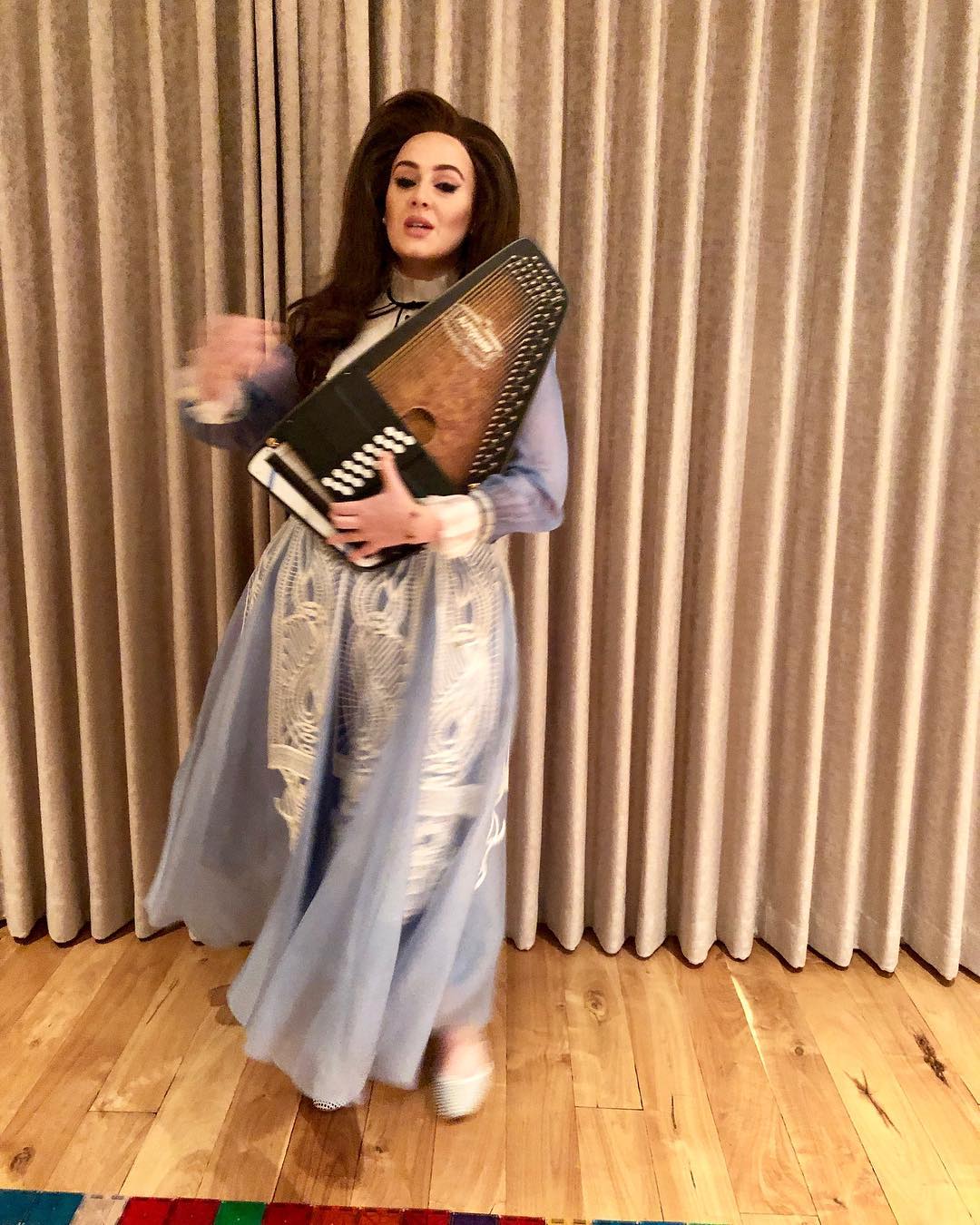 Adele and June Carter Cash
Whoever did her makeup, she deserves all the credit, alongside Adele herself. The styling of the singer was on point up to every single small detail. She must have studied June Carter Cash because the facial expression that she was showing in the photo is uncanny. 
This was not the first time that the singer impersonated a country artist. A year ago, she also did an impersonation of Dolly Parton. Of course, it was as accurate as her impersonation of June Carter.
Adele on Being a Country Fan
Although the singer ain't doing any country music, Adele admits that she is a huge fan of it. In an interview, she said:
"I was very late to the game on country music…I came across Alison Krauss and shortly after she came out with the Raising Sand album, which blew my mind. Ever since then, I've been completely and utterly obsessed with her."
The two met each other at each of their concerts. It was a pleasant meeting for these two amazing artists, and she couldn't stop fangirling over Alison. The country singer also praised Adele for being generous and sweet. We could only hope for a day that the singer would do a country song or collaborate with country artists. Now that would be something to look forward to!
You can listen to one of her songs here:
For your daily dose of country music stories, check out our official Facebook page. 
---
---