"Family Bible"
This is a gospel song written by Willie Nelson. It was recorded in 1971 from his thirteenth album, Yesterday's Wine. This album was considered as Country Music's first concept album. It was inspired by the story of the "Imperfect Man" from the day he was born up to his death. This album ranked number 62 on Billboard's Hot Country Singles chart.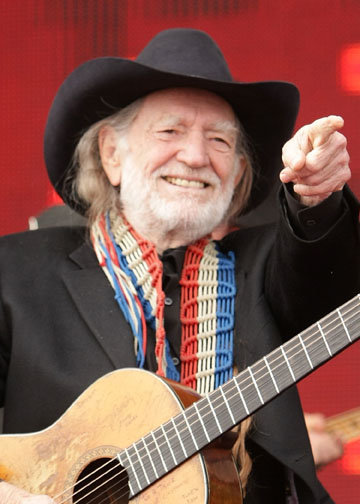 Since the 1960s, Nelson has been recording with RCA Record, and none of those became a hit. However, in the year 1970, his singles had reached mid-chart positions, unlike the previous years. However, Nelson had lost money from different song-writing royalties because of unsuccessful tours that were unprofitable.
Talking about his personal life, by the time that he had encountered problems regarding his career, Nelson had already problems with his personal life. He got divorced with his wife, Shirley Collie, and his Tennessee ranch was burned.
Nelson then moved to Bandera, Texas. Thus, Nelson has been called by an RCA producer about his upcoming recording sessions. By that time, Nelson has not written a song on hand. So he returned to Nashville and wrote songs. He then recorded the songs with RCA in just two days. 
About the Song
"Family Bible" was inspired by Nelson's grandmother, Nancy  Elizabeth Smothers, who loves reading bibles. Thus, his grandmother also loves singing a popular Christian hymn "Rock of Ages." However, due to Nelson's financial issue, he then sold this song to Paul Buskirk.
Buskirk had convinced Claue Gray to record a song from Nelson including "Family Bible." During the session, Buskrik had sold shares from the song "Family Bible" costing US$100. However, Gray's version of the song ranked number seven on Billboard's Hot Country Singles chart, and Billboard marked this song a job well done and had given a rating of three stars out of five.
The song became more popular with country fans, but have not credited Nelson as the songwriter. However, Nelson has no regrets of selling the song, and proudly says that:
"I felt if I could write one hit song, I could write another".
 Eventually, in the year 1971, he had the chance to record the song by himself.
Watch Willie Nelson's performance below:
To read more articles about your favorite country stars and country songs, feel free to visit our website or follow us on Facebook, Twitter, and Instagram.
---
---