Vince Gill proves time and time again that he loves his fans. In this adorable video captured by one of his supporters on his Knoxville concert, we see Vince interacting with a loving fan.
The 94-year-old grandma is an avid supporter of the country legend. She has been listening to the singer since the beginning of his career, so she made sure that she gets to watch one of his concerts live.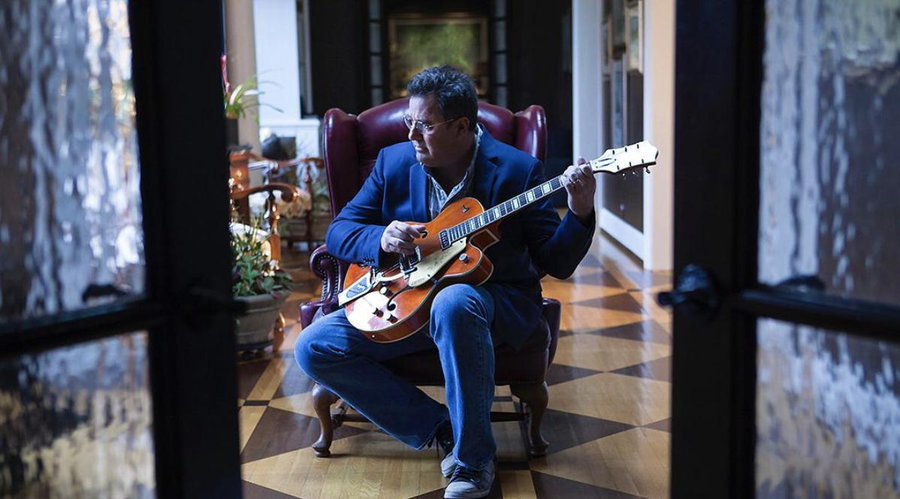 Vince Gill Interacts with a 94-Year-Old Superfan
You can only be called a superfan when you are too old to go to a concert but you go anyway. This 94-year-old grandma sure had the best moment of the night when country singer, Vince Gill, noticed her banner. Her name is Sarah Darnell and she came all the way from Johnson City, Tennessee, just to see her longtime idol. Darnell was accompanied by her caregiver, Savannah Rushing, and helped her get noticed by her idol.
The two had the idea to bring in a pink poster saying:
"I'm 94. You're on my bucket list!" 
A lot of the fans who were watching the concert admired the effort of Darnell. After two performances from the singer, one of the Knoxville Civic Auditorium security guards saw her sign and assisted her in front of the stage.
"You're on my Bucket List"
Darnell gushed when Vince Gill saw their banner. The singer had to stop his performance to talk to them. The singer responded to the banner saying that she was his bucket list too. The crowd erupted with cheers as the singer continued to interact with his 94-year-old fan. He also noticed that she is the same age as his mother, so it was a very special moment for Vince.
Darnell's caregiver said afterward:
"This absolutely made her entire life at this moment right here. She was so happy, she was about to cry!"
Watch the adorable clip here:
For your daily dose of country music stories, check our official Facebook page. 
---
---