Southwest Airlines and Live In The Vineyard Providing Quality Entertainment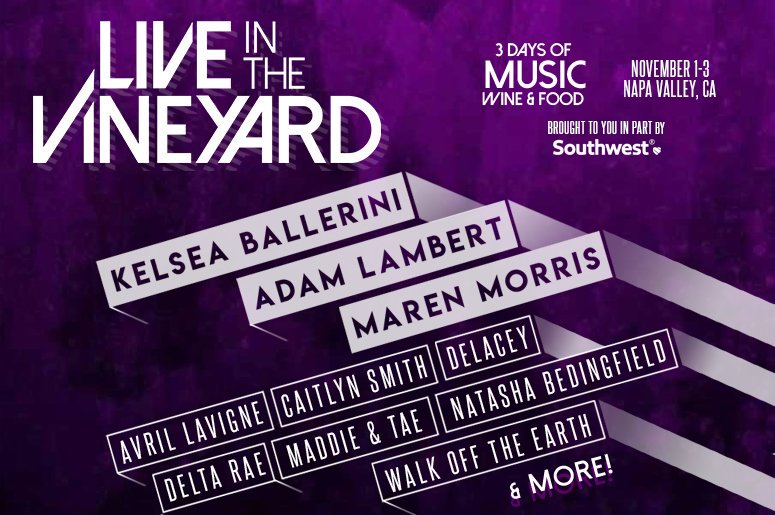 Both prestigious organizations team up to send a lucky artist to perform at the upcoming event, set to take place from October 31st to November 3rd in the legendary Napa Valley, California.
According to their website, Live In The Vineyard provides high-end, luxury experiences for highly respected and highly qualified guests who appreciate the art of living well through discovery and exploration.
The events take place amongst the lush scenery of the legendary Napa Valley with four days and three nights of exclusive, intimate events featuring unparalleled musical performances and epicurean experiences like no other. These event tickets have become one of the most sought after across the country.
Southwest Airlines has been a sponsor and partner to LITV since 2011 and will also be hosting a sweepstake to send a lucky winner and a guest to attend the 21st installment of LITV in person.
---
Live in the Vineyard, Southwest Airlines
---