Southern recipes are undeniably the most comforting home cuisines in the United States. These Southern foods boast big flavors that will really hit all of your taste buds right.
They really know how to make irresistible good food with a whole lot of soul in it.
Whether you've tried the home-cooked versions straight out of a Southern kitchen or in a restaurant, we're sure that it really satisfied you. So we're bringing these recipes straight to you with just a click. Enjoy these 65 famous Southern recipes – from the traditional to the twists and from appetizers to dessert – that will truly indulge your taste buds.
1. Southern Pimento Cheese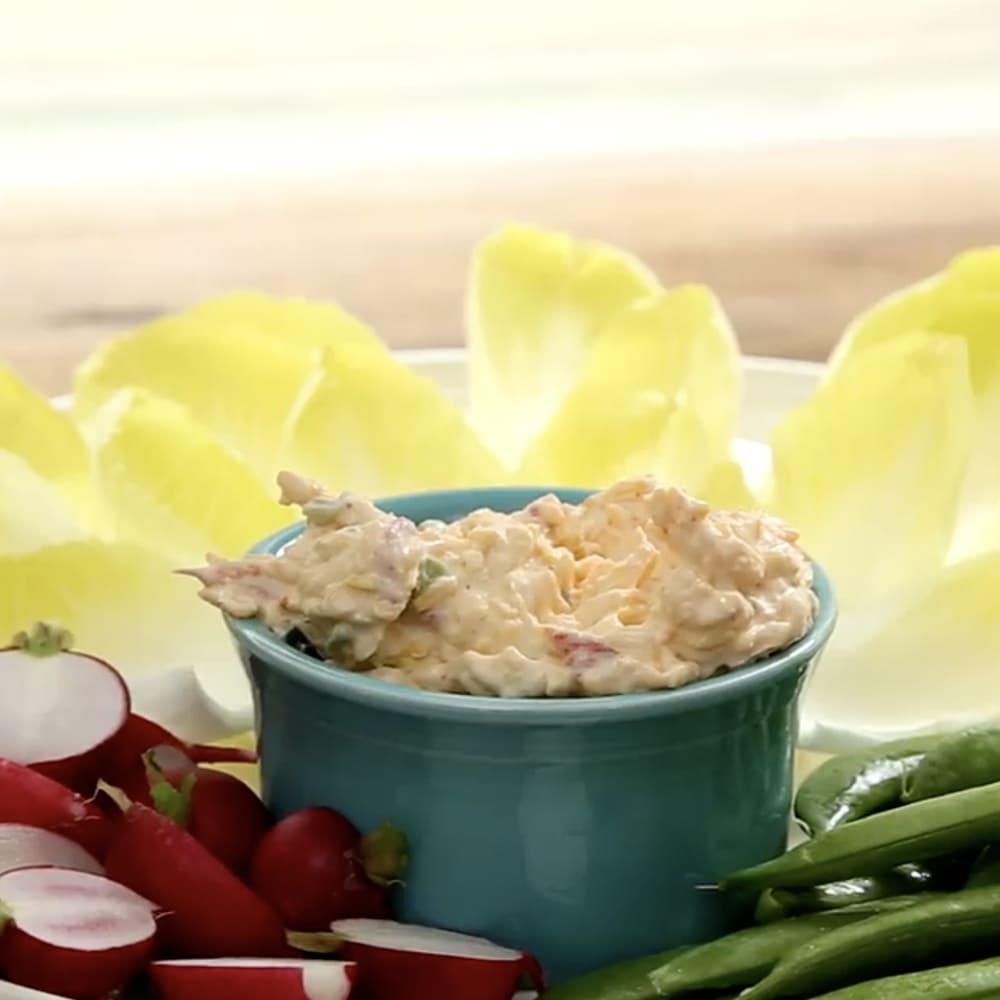 Pimento Cheese recipes are not created equal, and the Southern version is truly one of a kind. With extra sharp cheddar cheese, you can make a more flavorful grilled cheese sandwich or cracker spreads. Or pair it with another Southern classic: fried green tomatoes.
GET THE RECIPE HERE.
2. Fried Green Tomatoes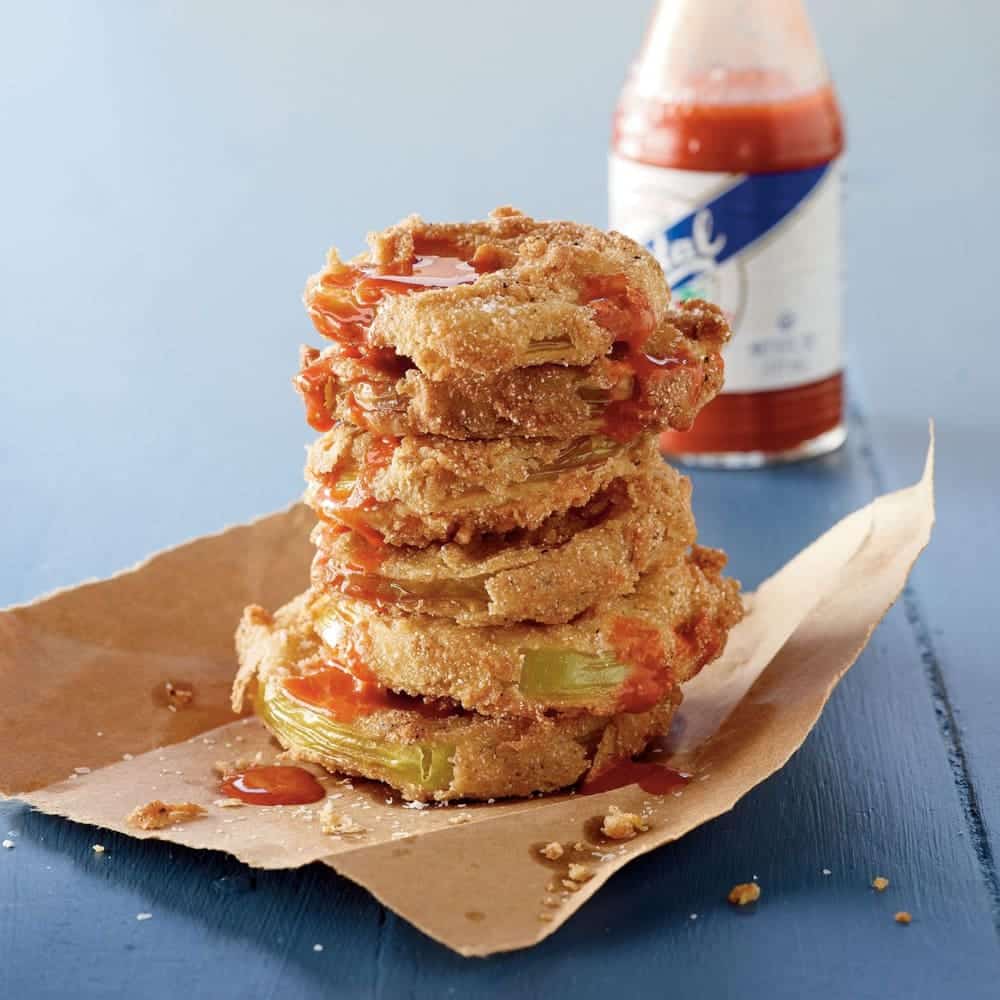 Enjoy the perfect crunch of green tomatoes with cornmeal and flour crust which sets this recipe apart from the others. It's not only a perfect pair for Southern Pimento Cheese but can also elevate your usual BLT or caprese salad.
GET THE RECIPE HERE.
3. Deviled Eggs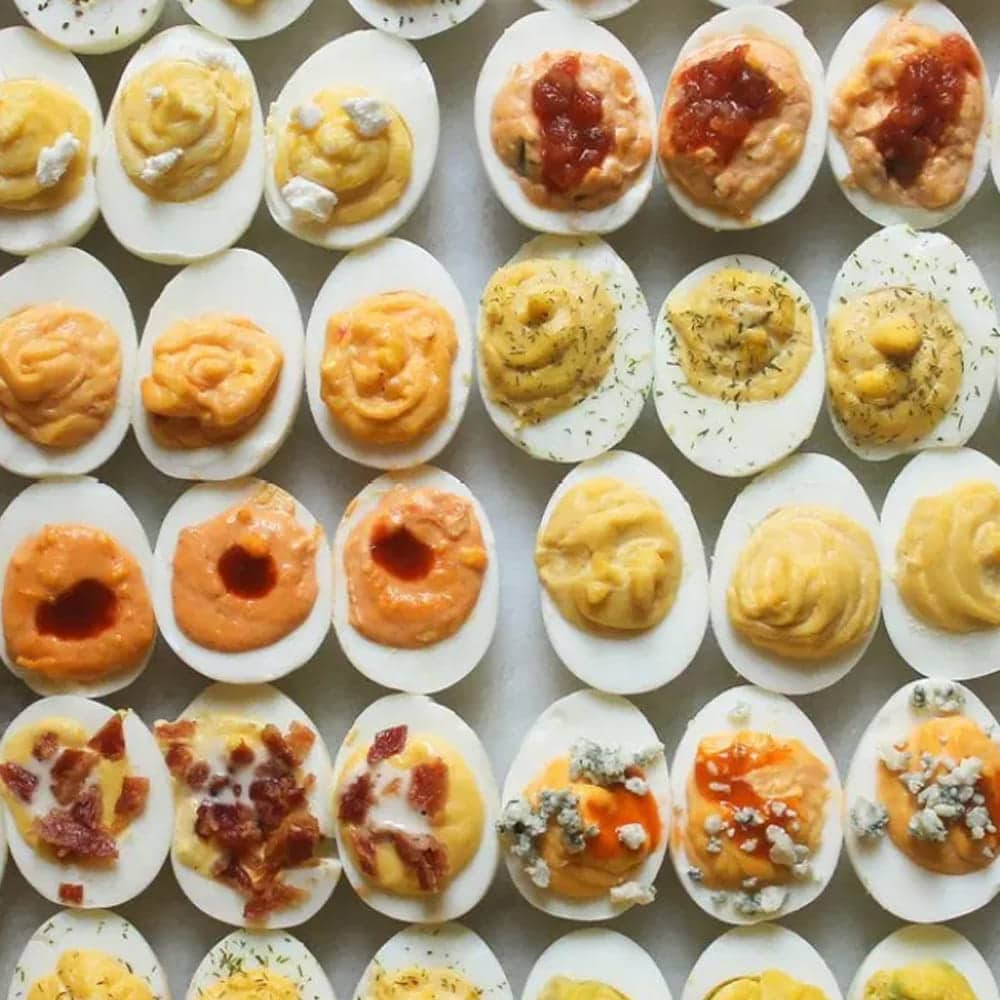 Stuffed eggs came from Rome, but it was Great Britain who introduced the term 'devil' in the 1700s, which means spicy or highly seasoned food. Southerners recreated this in their own style. To add authenticity to the recipe, make sure to use Duke's, the South's mayonnaise of choice.
GET THE RECIPE HERE.
4. Strawberry Cheesecake Pancakes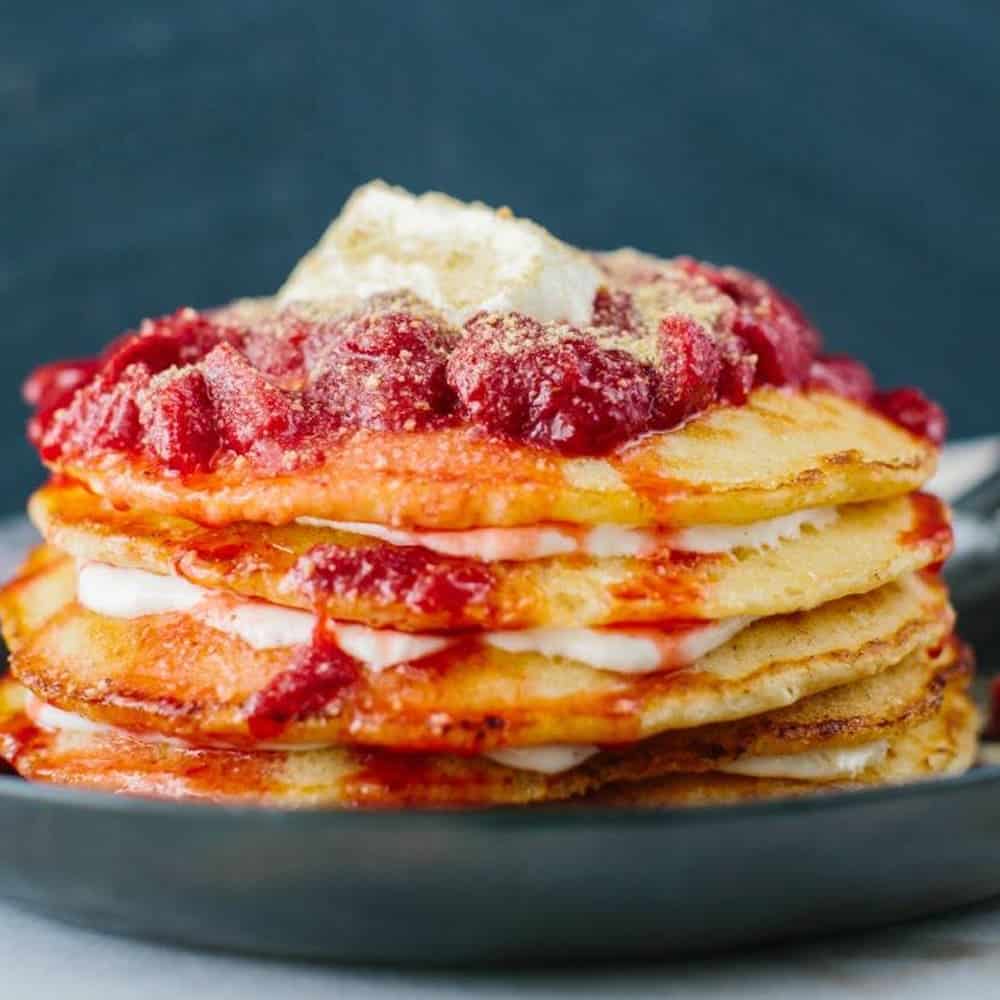 This Southern twist on the breakfast staple with yogurt and fresh vanilla bean truly takes it to the next level and helps balance the rich flavors leaving you wanting for more.
GET THE RECIPE HERE.
5. Strawberry Chicken Salad with Buttered Pecans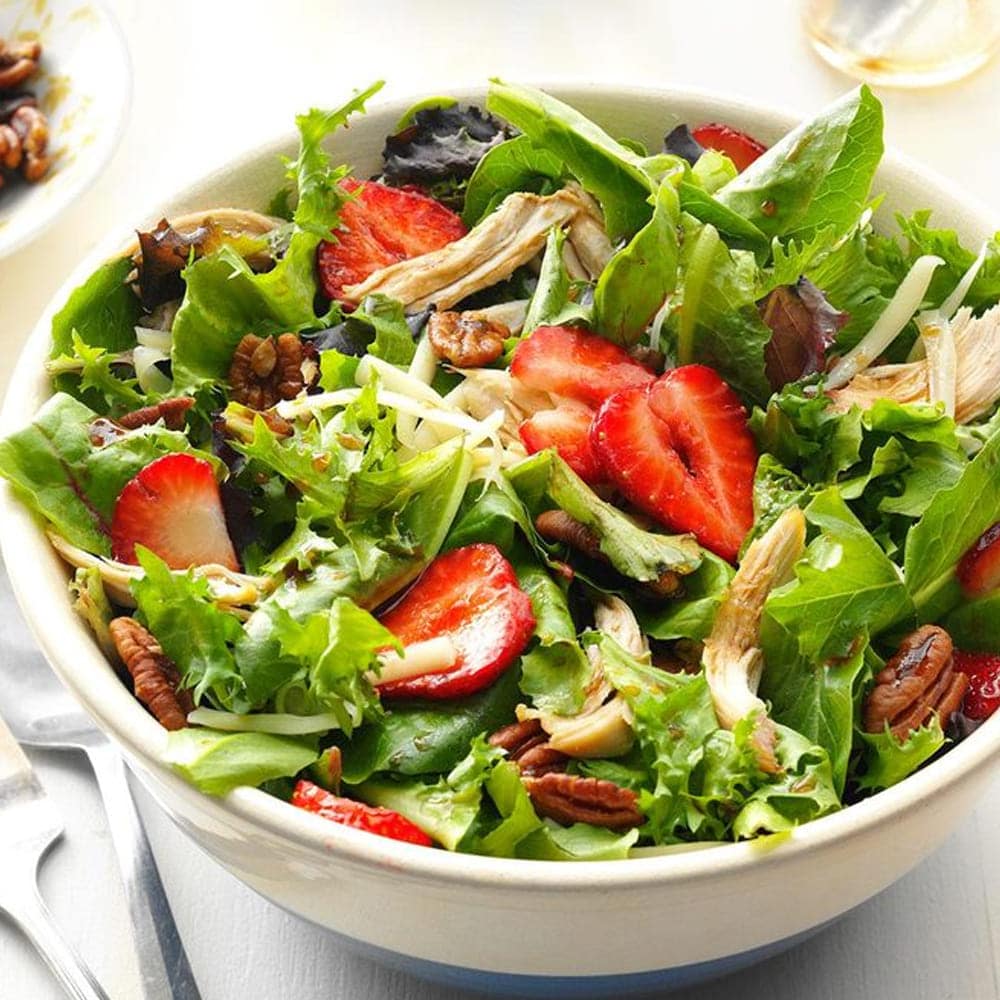 Level up your chicken salad with this recipe. The strawberry adds sweetness, while the buttered pecans definitely throw in some crunch and added flavor.
GET THE RECIPE HERE.
6. Pecan Pie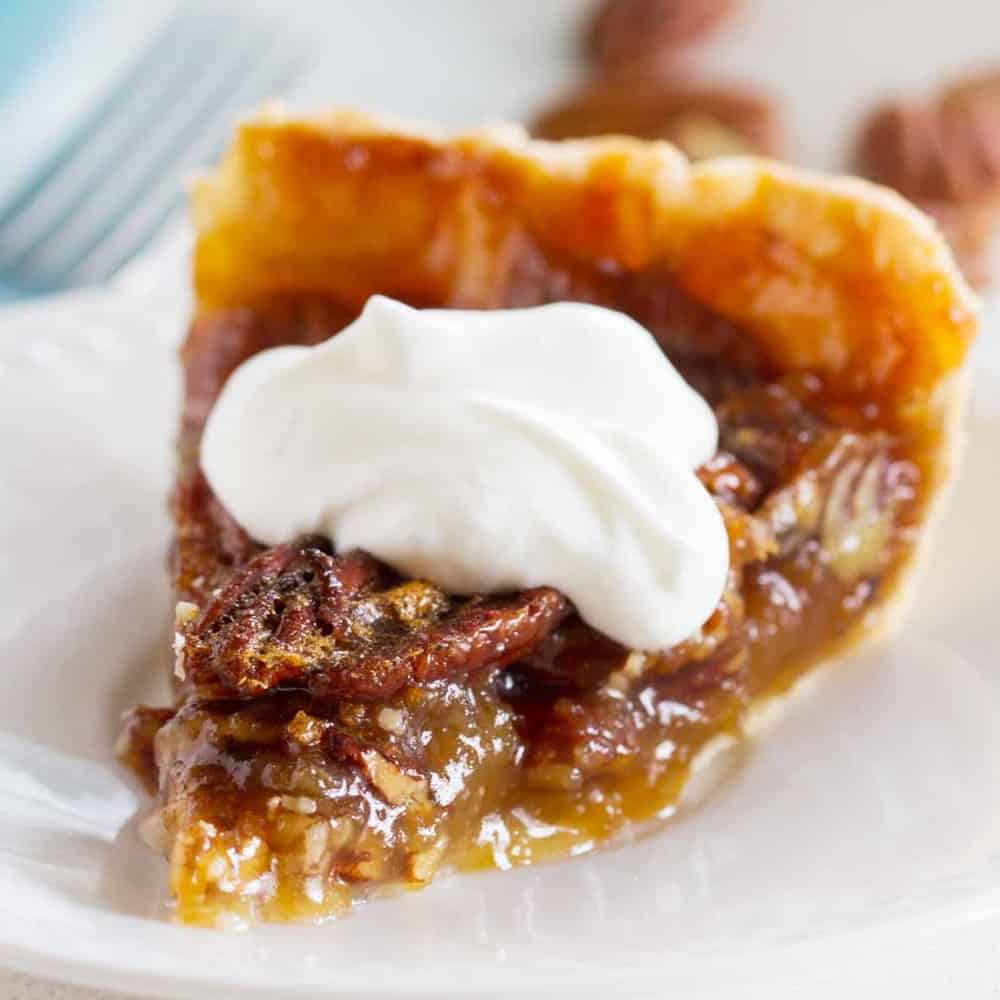 This sugary goodness will definitely make your teeth hurt, but you can't help but come back for more. These pecan nuts are harvested down South just in time for Thanksgiving, so you will surely enjoy the celebrations.
GET YOUR RECIPE HERE.
7. Chocolate Pecan Tart
Try this thinner version of a pecan pie and filled with the sweet goodness of chocolate. The nutty flavor mixed with chocolate will always create an addicting taste.
GET THE RECIPE HERE.
8. Southern Style Shrimp and Grits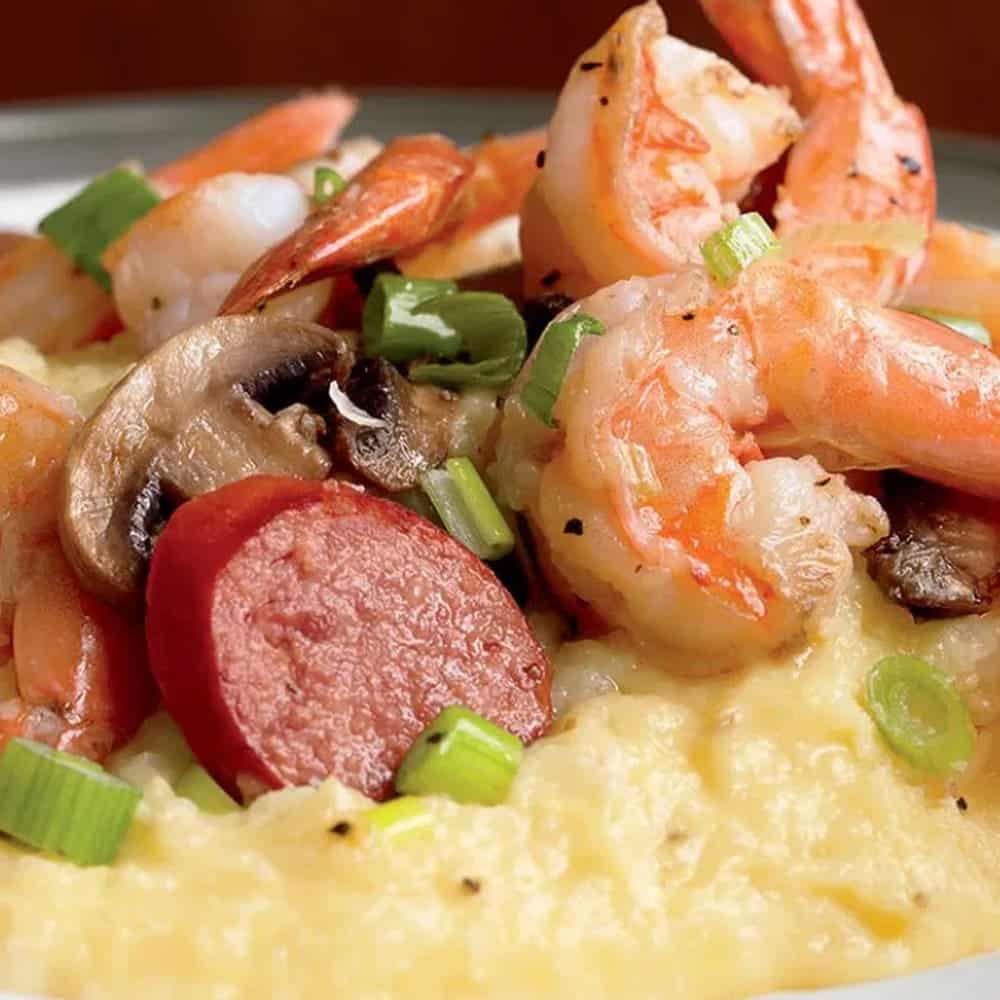 If you're not a Southerner, then you might not be familiar with grits. These are made from grinding white corn called hominy and is a staple Southern dish. For this recipe, pair it with shrimp but with less calories and sodium.
GET THE RECIPE HERE.
9. Cheesy Grit Fritters with Hot Pepper Jelly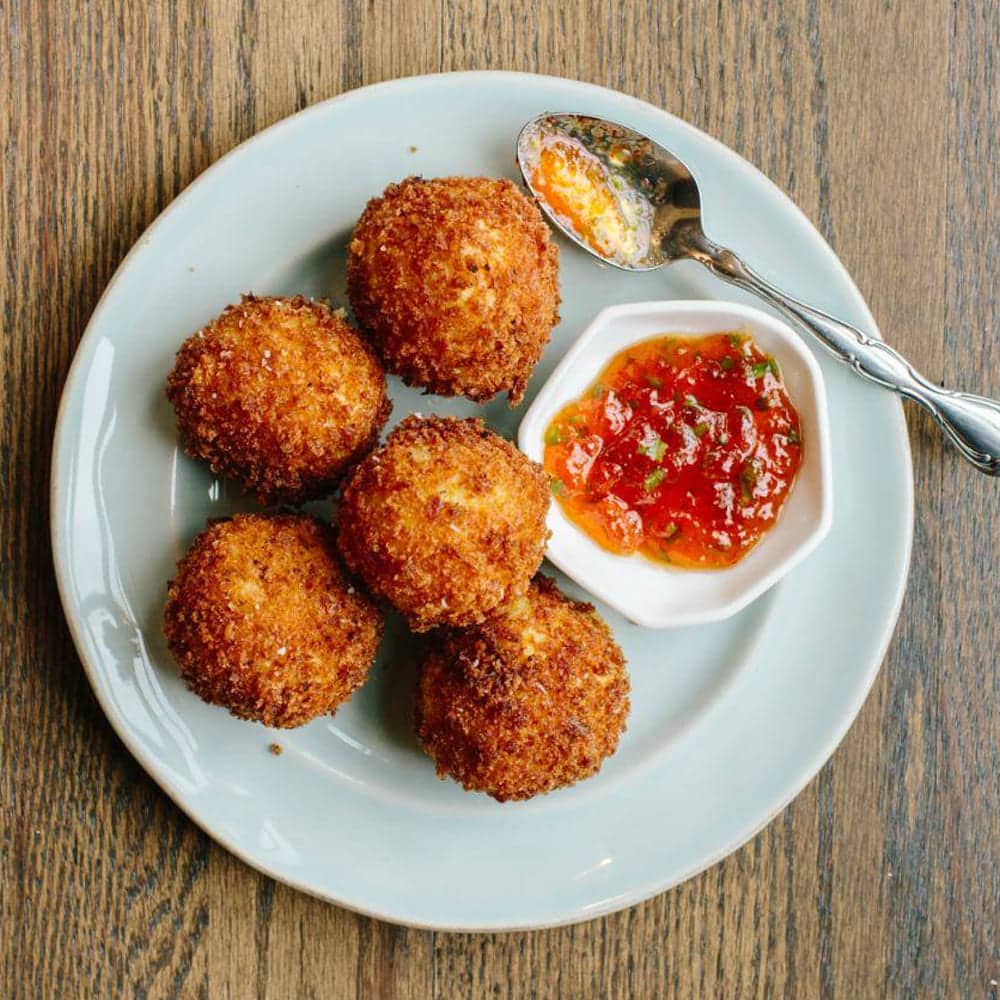 This is a perfect grits leftover recipe. Filled with mouthwatering cheese inside and complemented with the savory hot pepper jelly, this grit fritters will surely make your day.
GET THE RECIPE HERE.
10. Oyster and Shrimp Po' Boys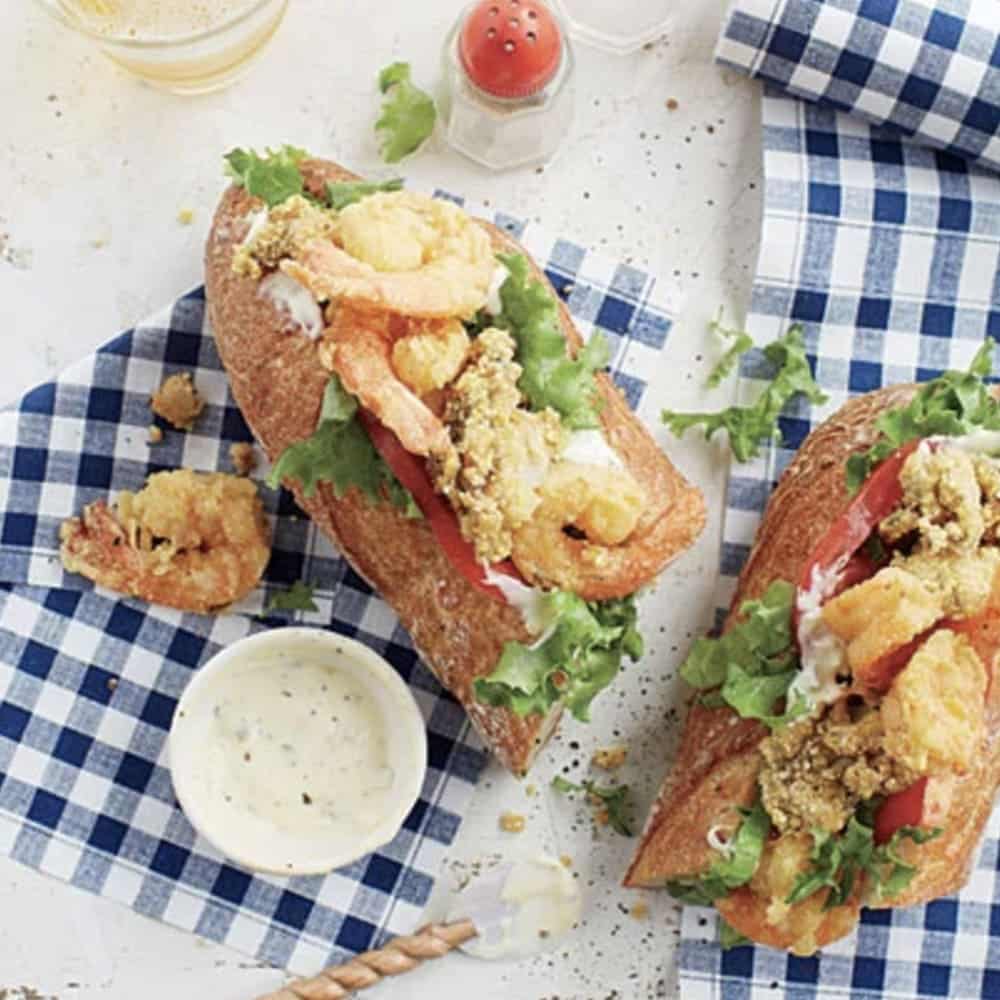 This classic New Orleans' Oyster and Shrimp Po' Boys will never let you down. Munch the crunch with deep-fried oysters and shrimp stuffed into chewy French bread with shredded lettuce, tomato, and remoulade.
GET THE RECIPE HERE.
11. Southern Potato Salad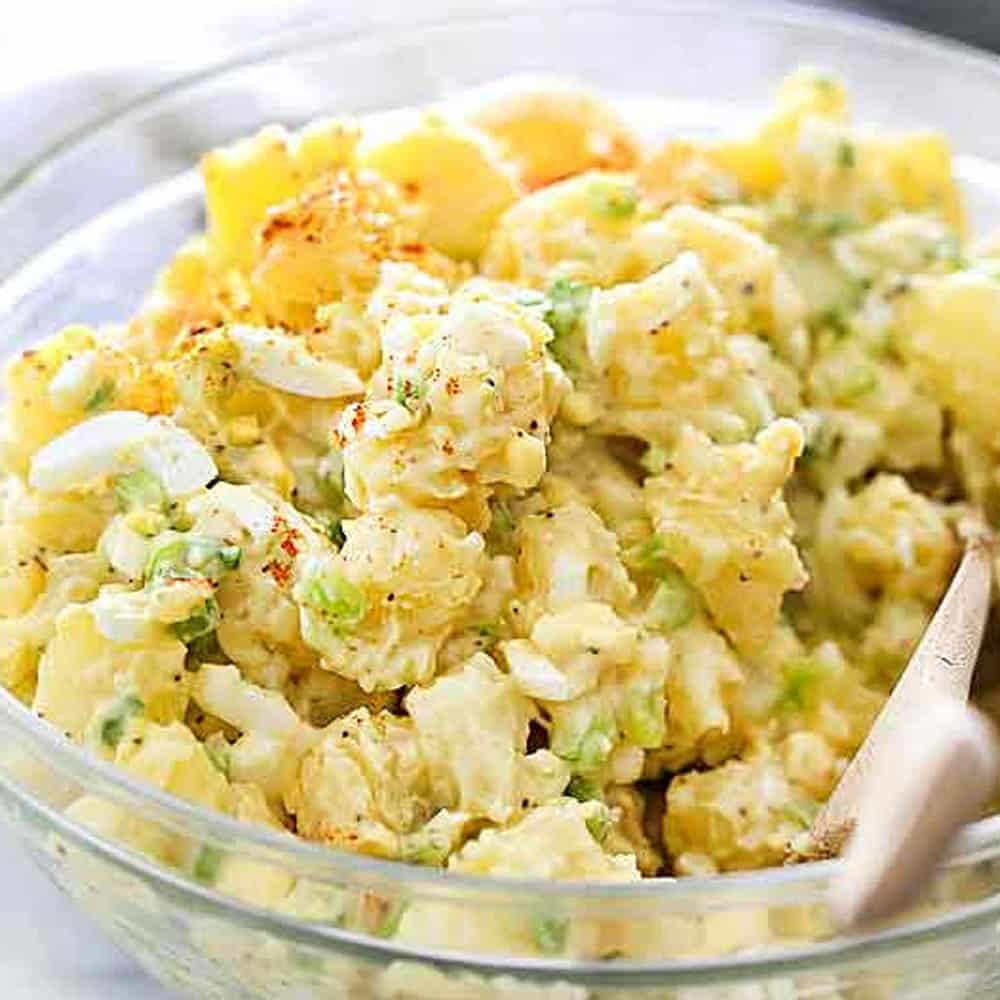 Potato salads have different versions and twists, but the Southern version straight out from every grandma's recipe book is guaranteed the best taste. No one can ever argue with a grandma recipe.
GET THE RECIPE HERE.
12. Southern Buttermilk Biscuits
This easy homemade recipe has been handed down from many generations and remains to be one of the favorite Southern recipes. It's easy and you'll probably find yourself making these as a go-to breakfast or snack.
GET THE RECIPE HERE.
13. Fig Preserves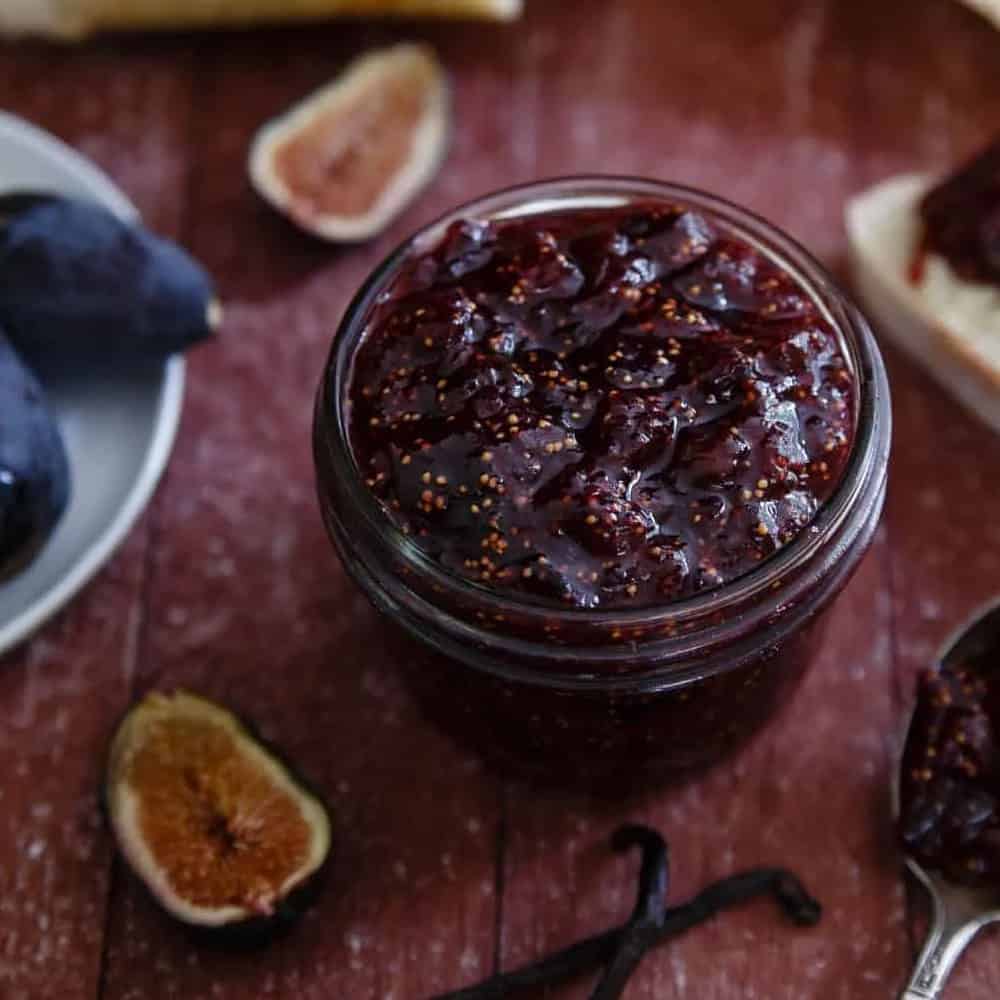 This jam made from fig is a delicious complement to buttermilk biscuits. It's also a perfect holiday and housewarming gift which allows people to enjoy figs all year round.
GET THE RECIPE HERE.
14. Fig Galette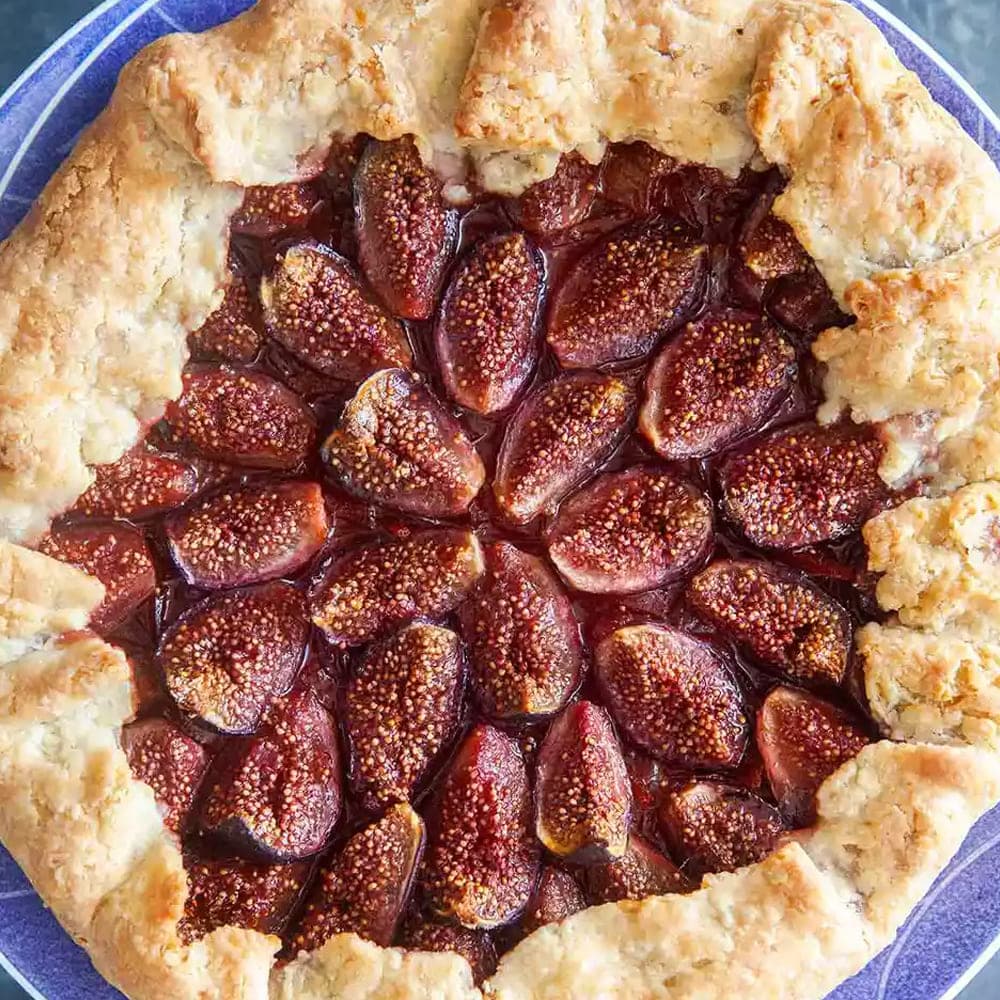 Aside from jam, you can use fig for galettes or freeform tarts with a sweeter crust. For this recipe, it's best to use Brown Turkey or Black Mission figs.
GET THE RECIPE HERE.
15. Cinnamon Fruit Biscuits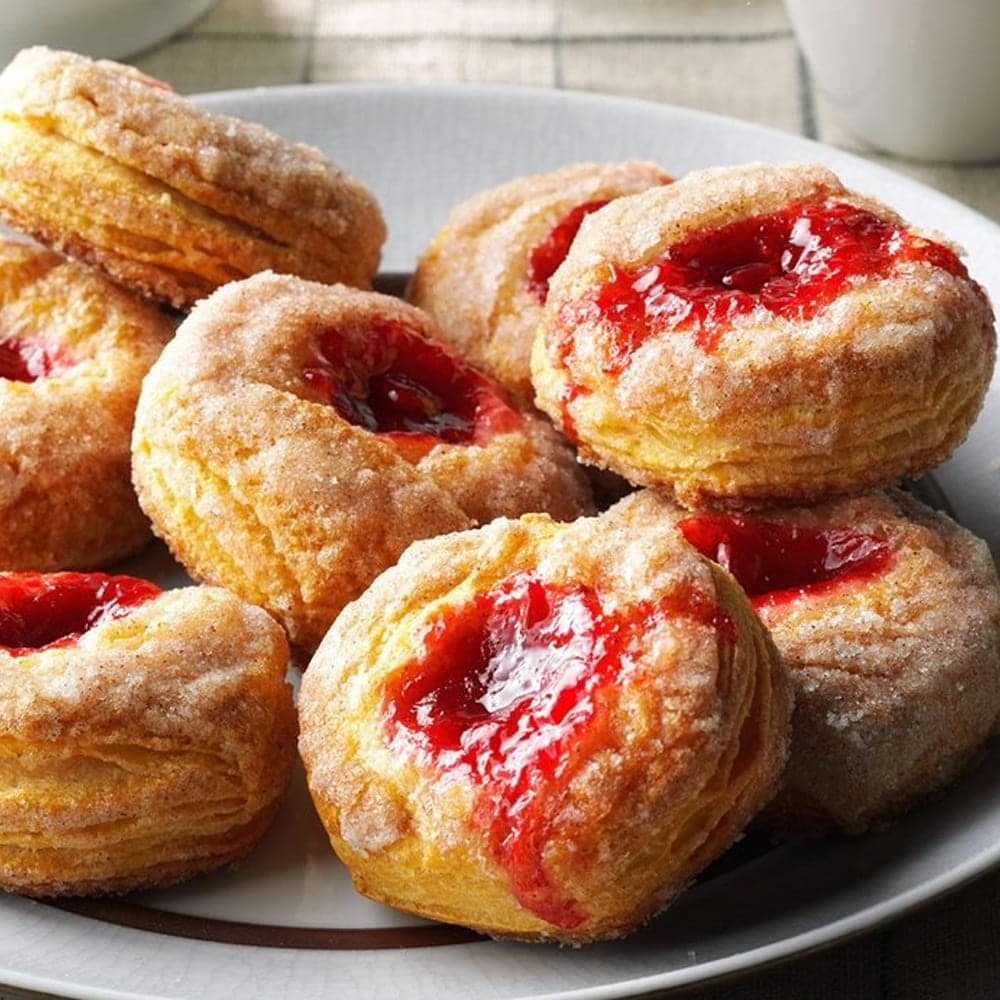 If you're looking for an easy-to-make sweet treat, then this it. With refrigerated buttermilk biscuits, sugar, cinnamon, and your choice of fruit preserve, you can easily replicate this.
GET THE RECIPE HERE.
---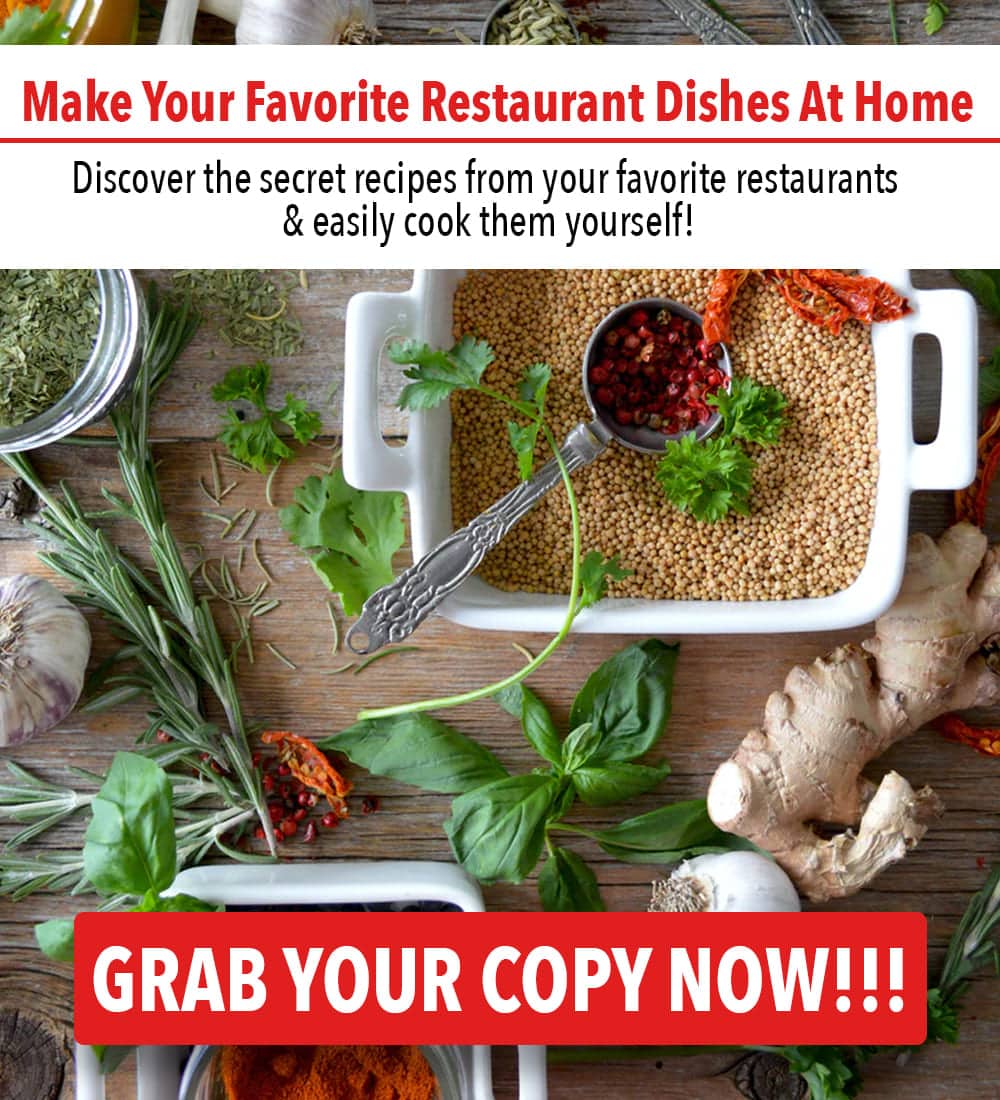 ---
16. Buttermilk Waffles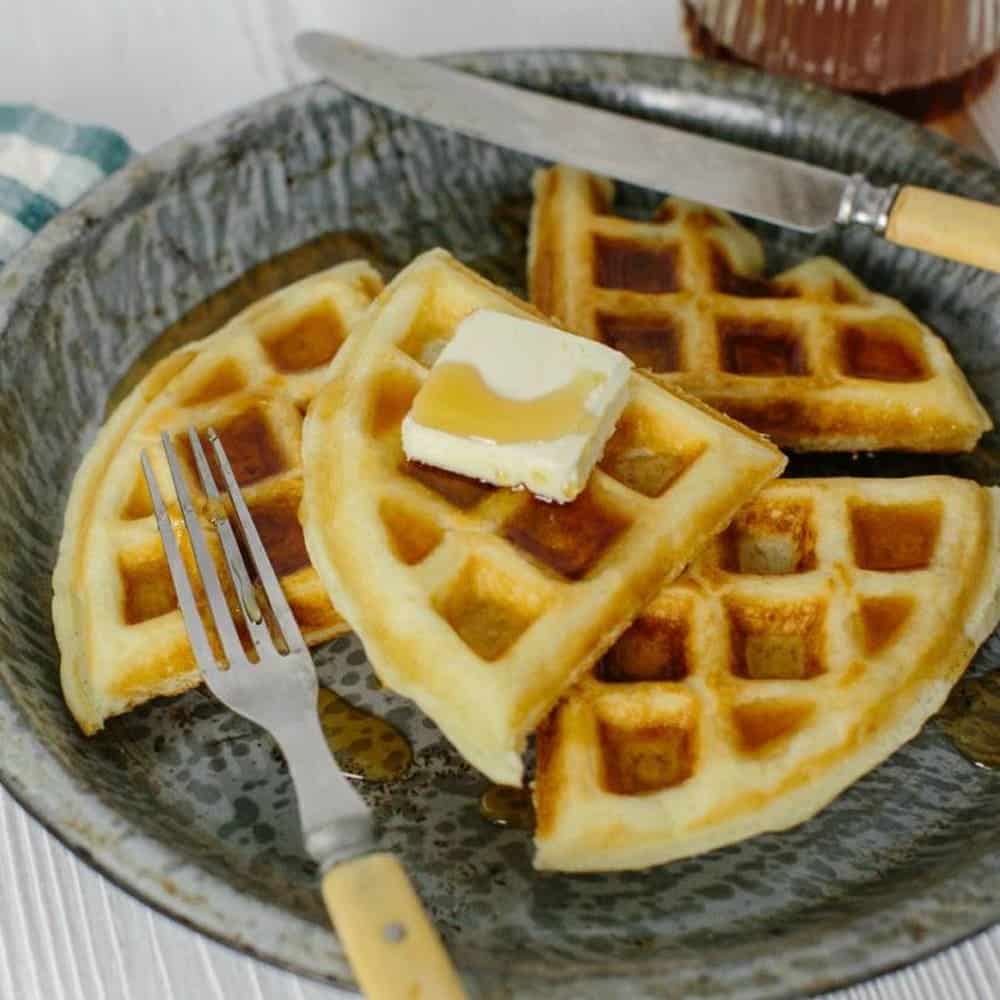 Waffles are breakfast staples and what even better way to make it Southern than to make it in buttermilk flavor.
GET THE RECIPE HERE.
17. Sweet Sausage Rolls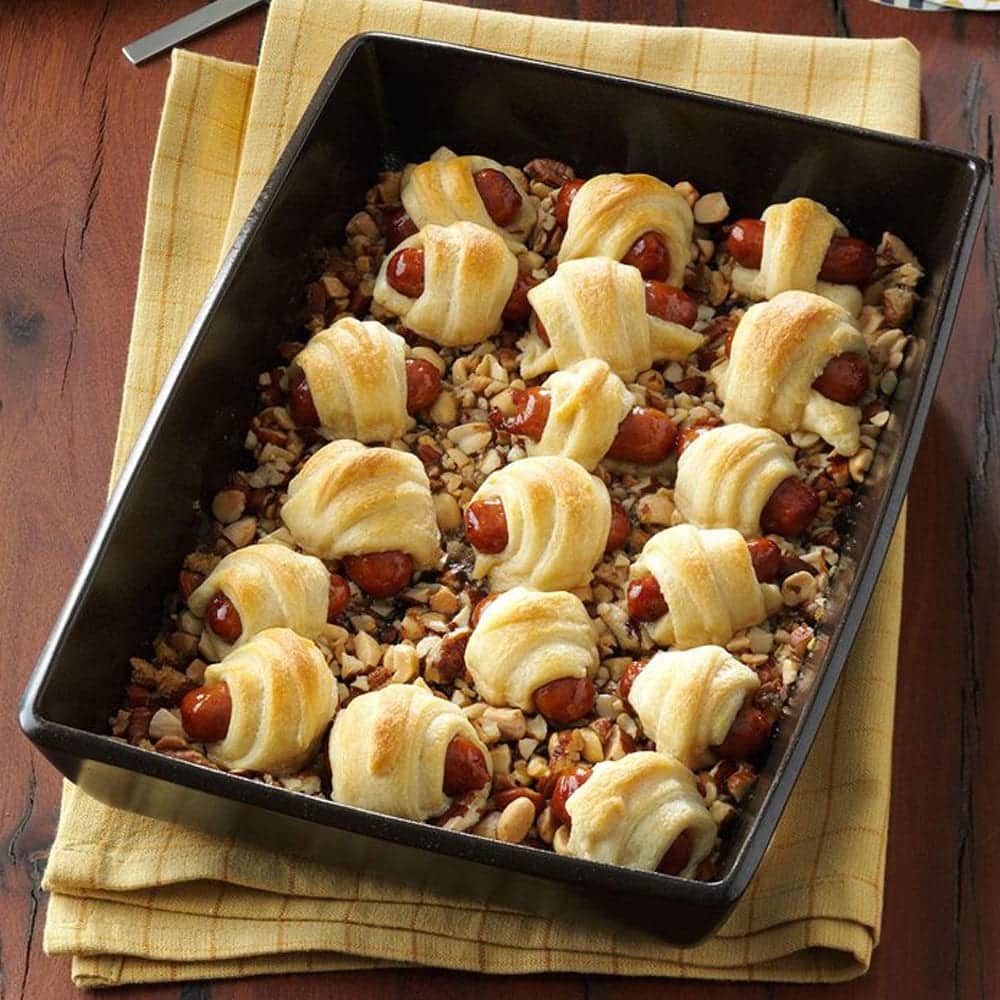 This addicting finger food you can serve for breakfast or snack is made from refrigerated dough with honey and brown sugar for a touch of sweet flavor that contrasts with the smoky sausage.
GET THE RECIPE HERE.
18. Hush Puppies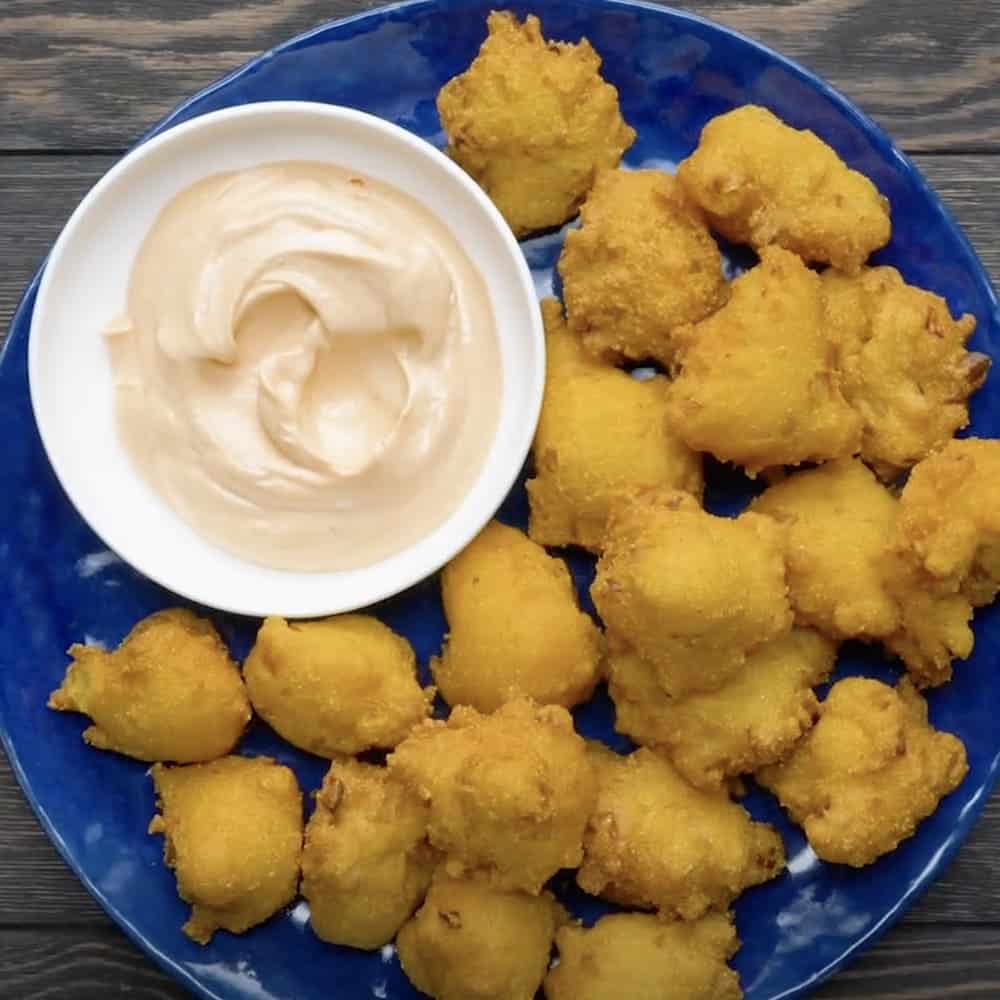 These cornmeal balls are definitely one of the best finger foods and are paired with spiky ketchup or aioli sauce. It also complements crispy fish and chips as well as the Southern favorite fried chicken.
GET THE RECIPE HERE.
19. Cream Cheese Kolaches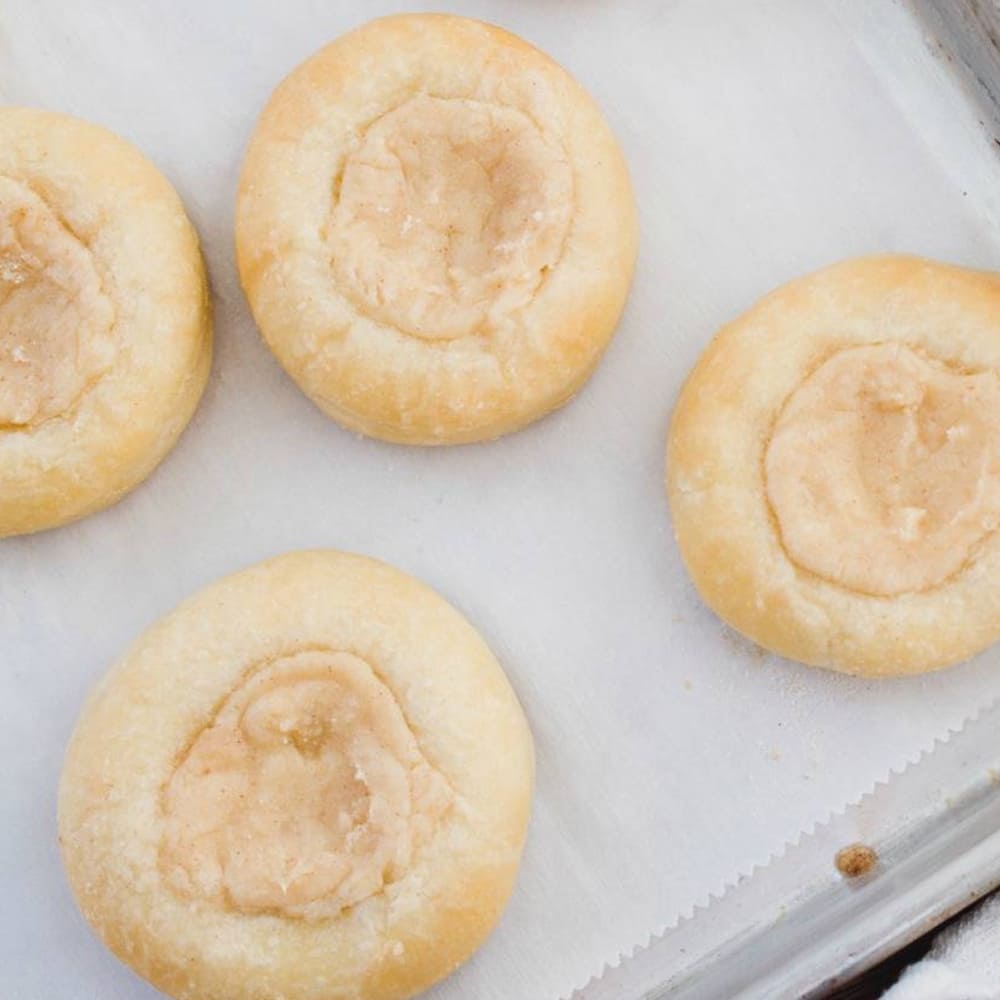 These treats are a popular specialty of the central Texas' Czech Belt'. The cream cheese filling recipe evokes a Danish twist that is easy to make and also easy to finish because it's so good.
GET THE RECIPE HERE.
20. Bacon Butternut and Blue Cheese Flatbread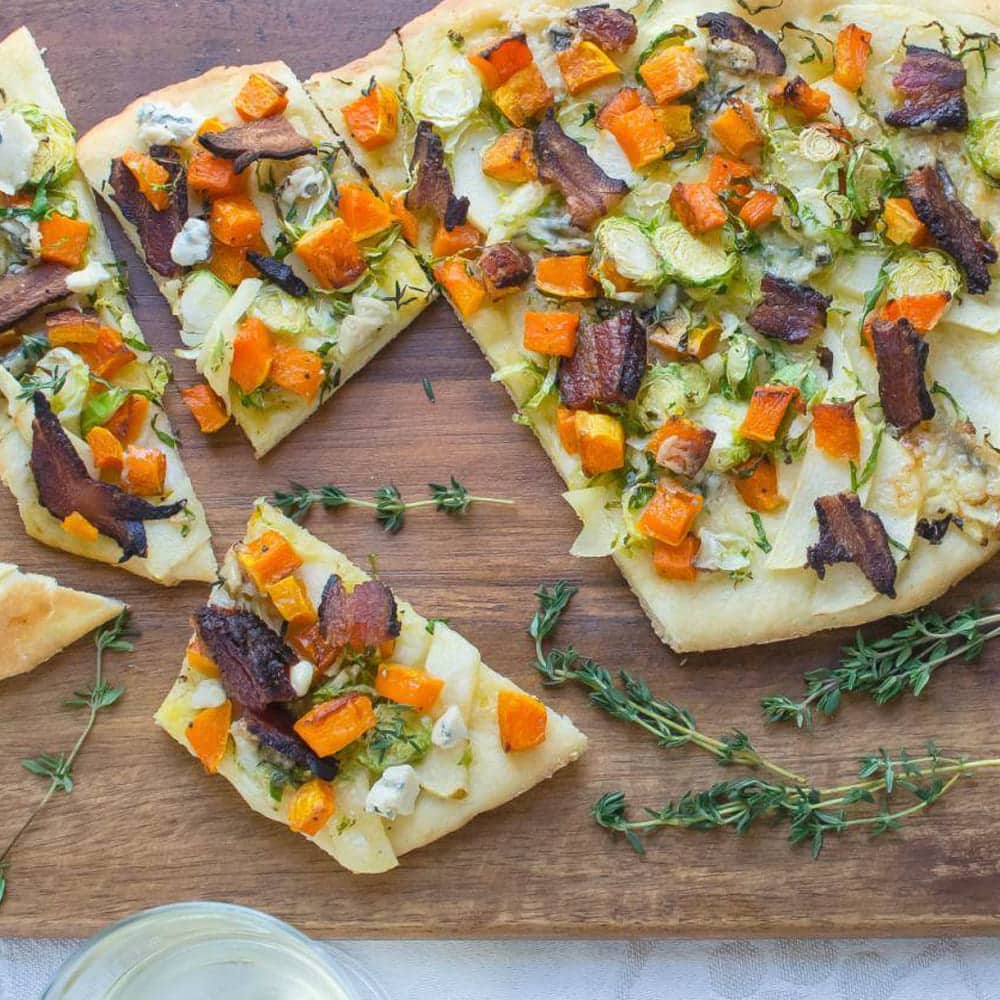 This autumn-inspired flatbread recipe is definitely full of flavors in one bite yet not overwhelming to the tongue. Make it with pre-made flatbread or pizza dough, or you can make your own from scratch.
GET THE RECIPE HERE.
21. Catfish and Rice Bowl with Soy Vinaigrette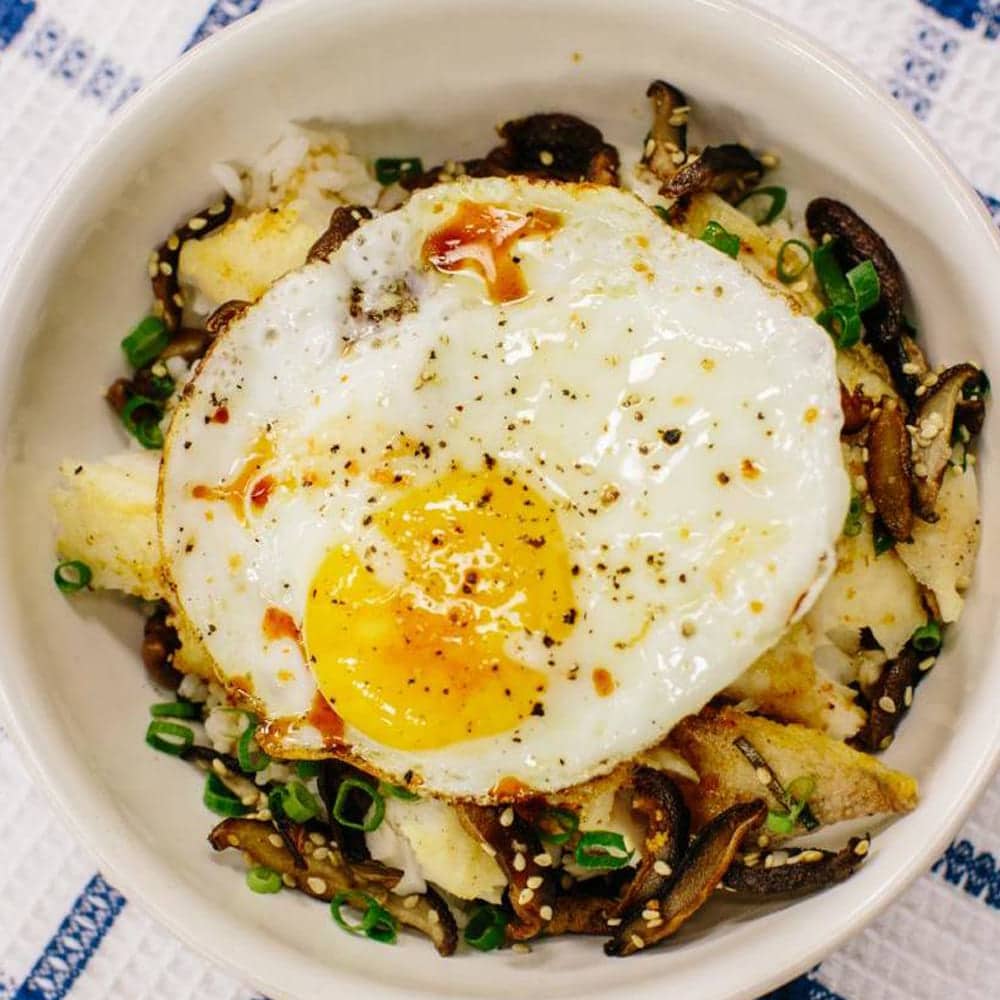 This is a mix-and-match style, but for this Southern recipe version, there are catfish, benne beans, and black-eyed peas, which all have Southern stamps. This is perfect for a full breakfast meal.
GET THE RECIPE HERE.
22. Crispy Oven-Fried Chicken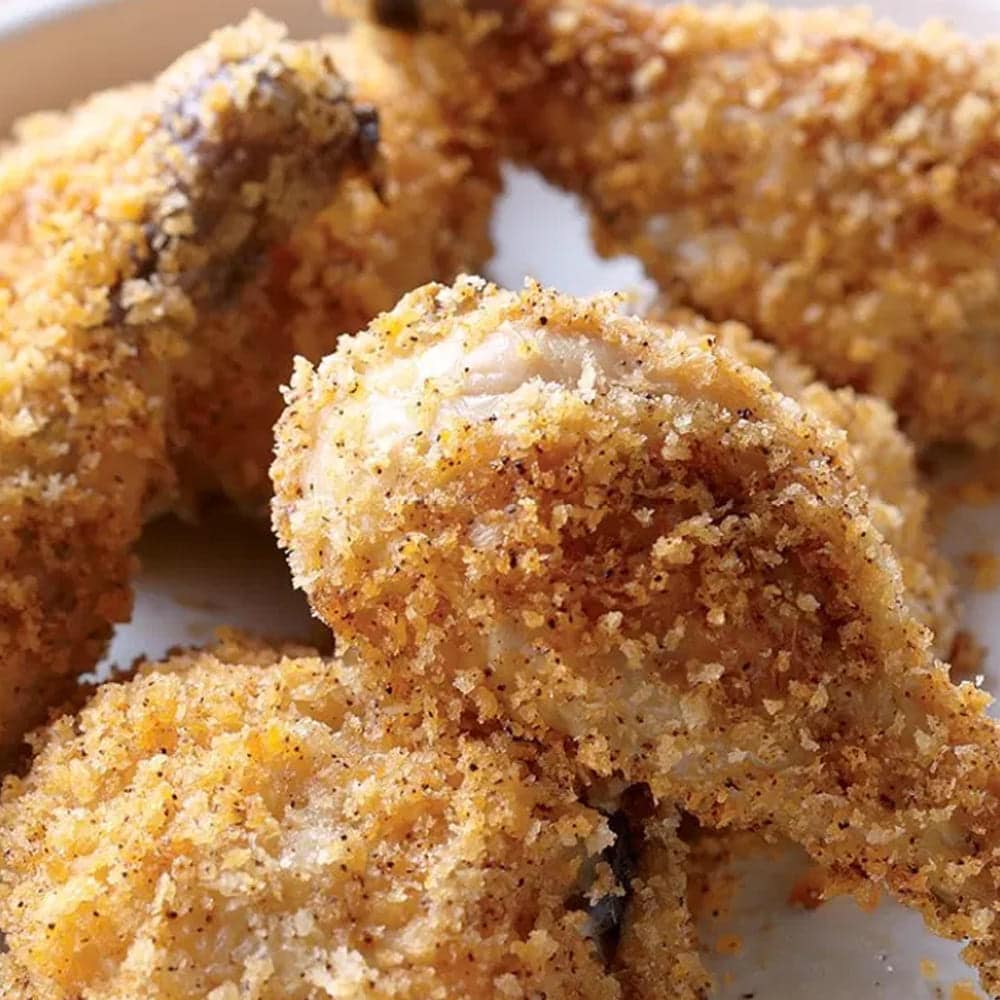 There's no more canon Southern recipe than the classic fried chicken dredged in thick flour and cooked to a golden crisp. While this is not your traditional finger-lickin' good recipe, it's just as good.
GET THE RECIPE HERE.
23. Mama's Fried Chicken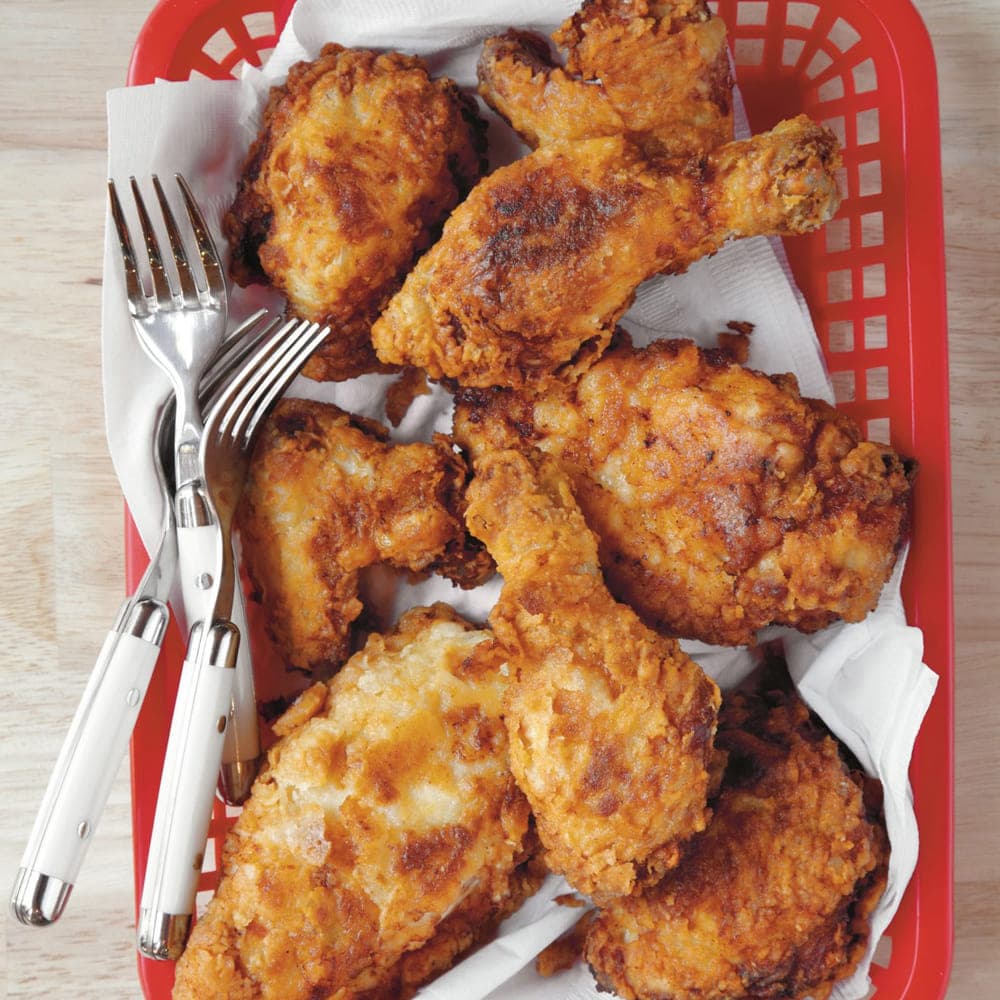 Recreate the iconic Southern fried chicken with this recipe. It's crispy on the outside and juicy on the inside, and the secret to this – good, old buttermilk.
GET THE RECIPE HERE.
24. Old-Fashioned Chicken and Dumplings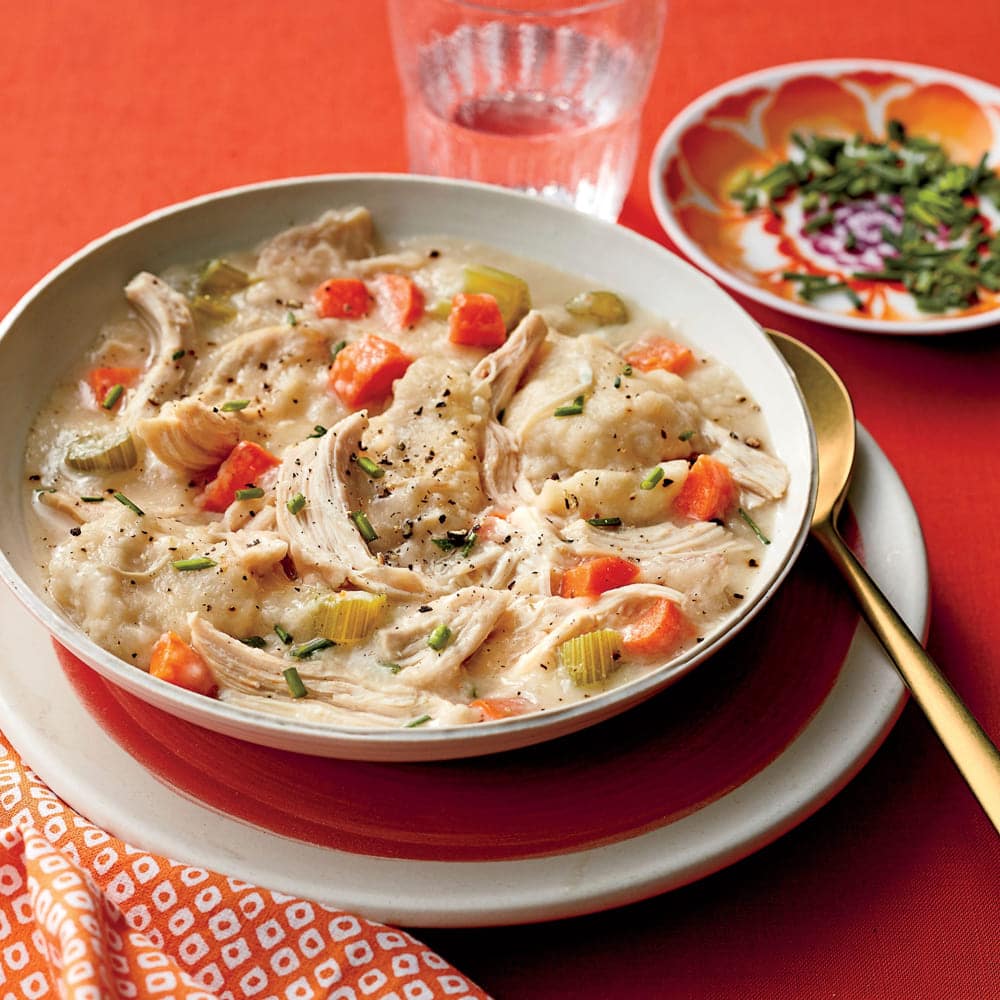 There's an abundance of chicken recipes in the Southern kitchen, and this is one of the favorites. One bowl of this cozy goodness will make you feel like you've been hugged tightly on a sad, rainy day.
GET THE RECIPE HERE.
25. Chicken Pot Pie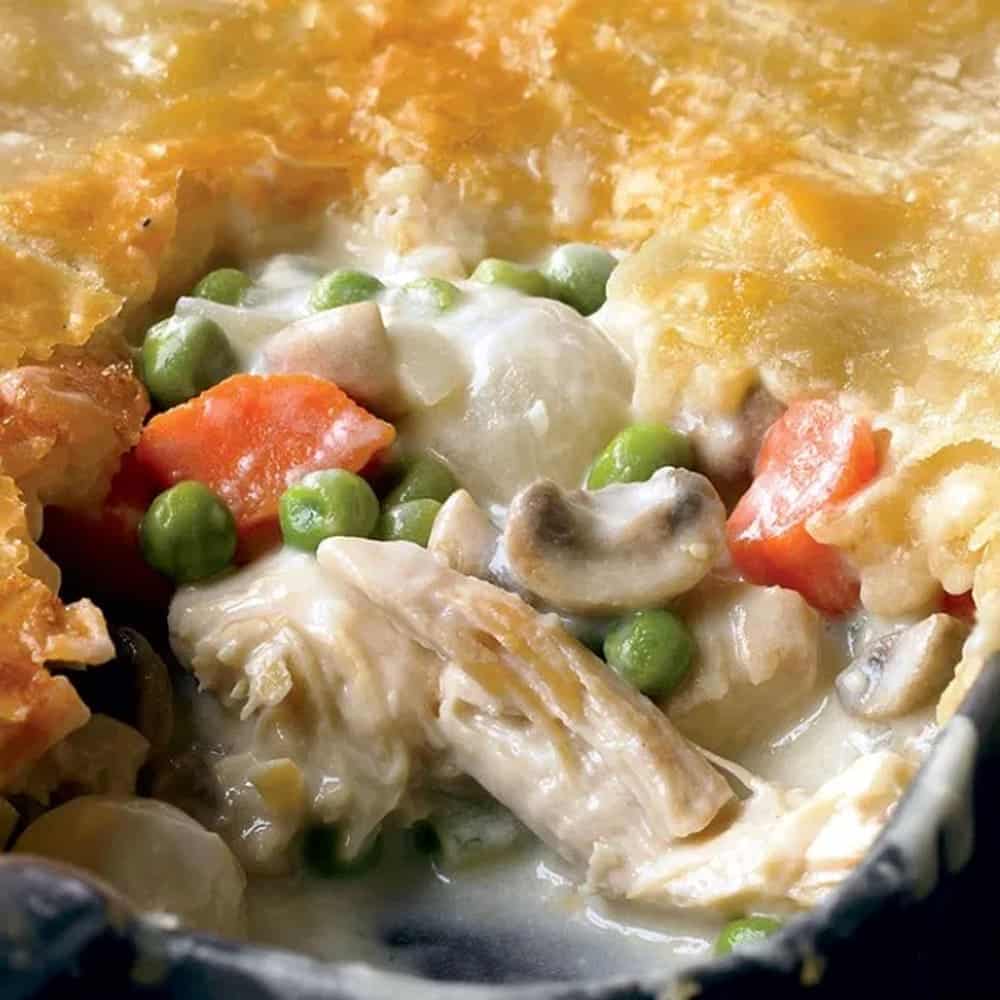 This Southern staple is still loved by both adults and children and will probably stay as popular as it was before. This recipe is a healthier version so you can indulge yourself with more chicken pot pie.
GET THE RECIPE HERE.
26. Country Captain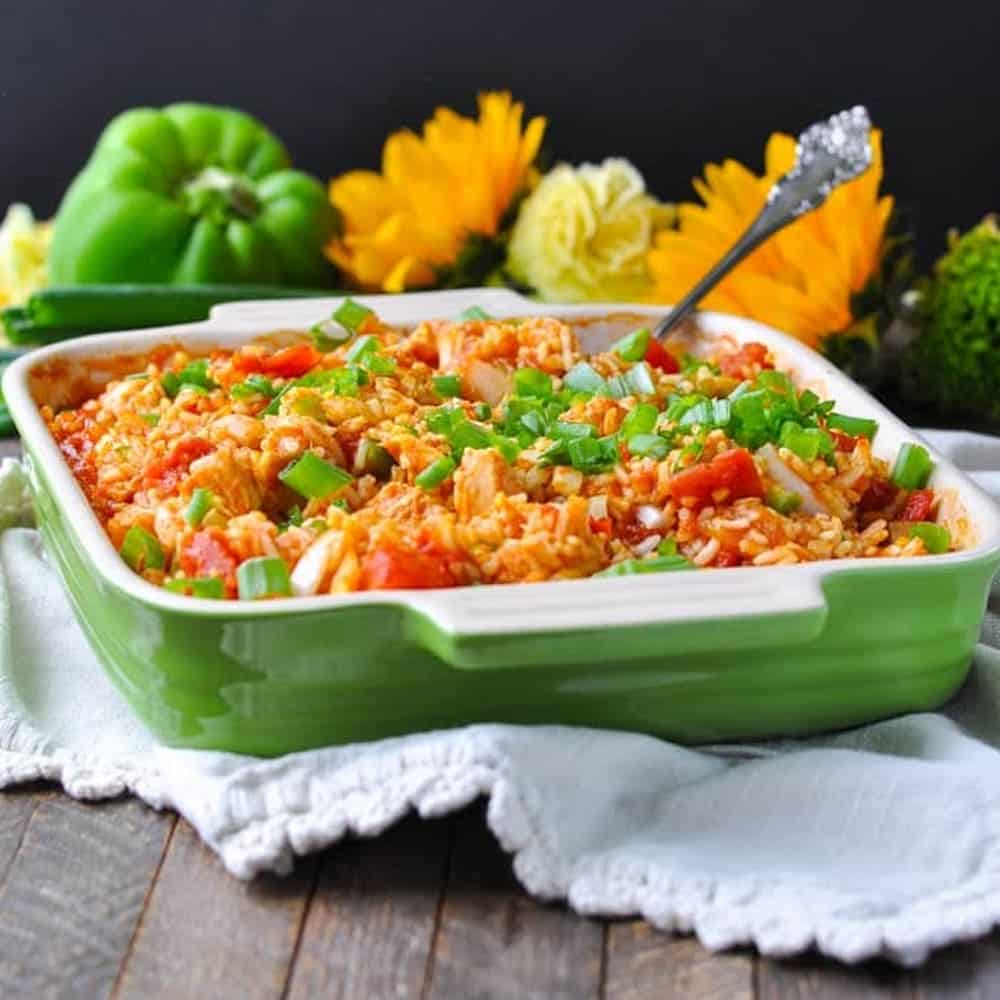 This flavorful curried chicken dish originated from the coast of Georgia and is best served with steaming hot rice to make your meal extra fulfilling.
GET THE RECIPE HERE.
27. Giblet Gravy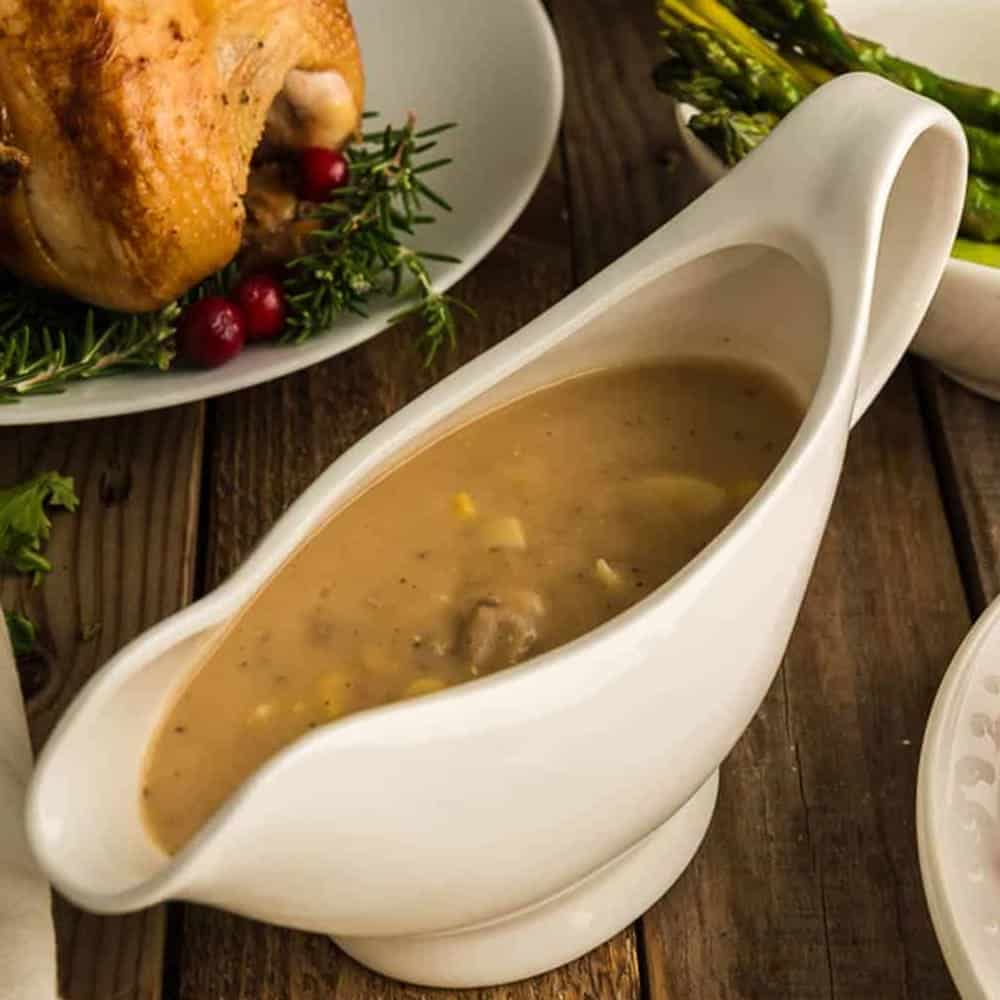 This chicken dish uses other parts of the chicken like the neck and gizzards because Southern kitchens don't let food go to waste. And it's definitely good.
GET THE RECIPE HERE.
28. Cast Iron Fried Chicken Pizza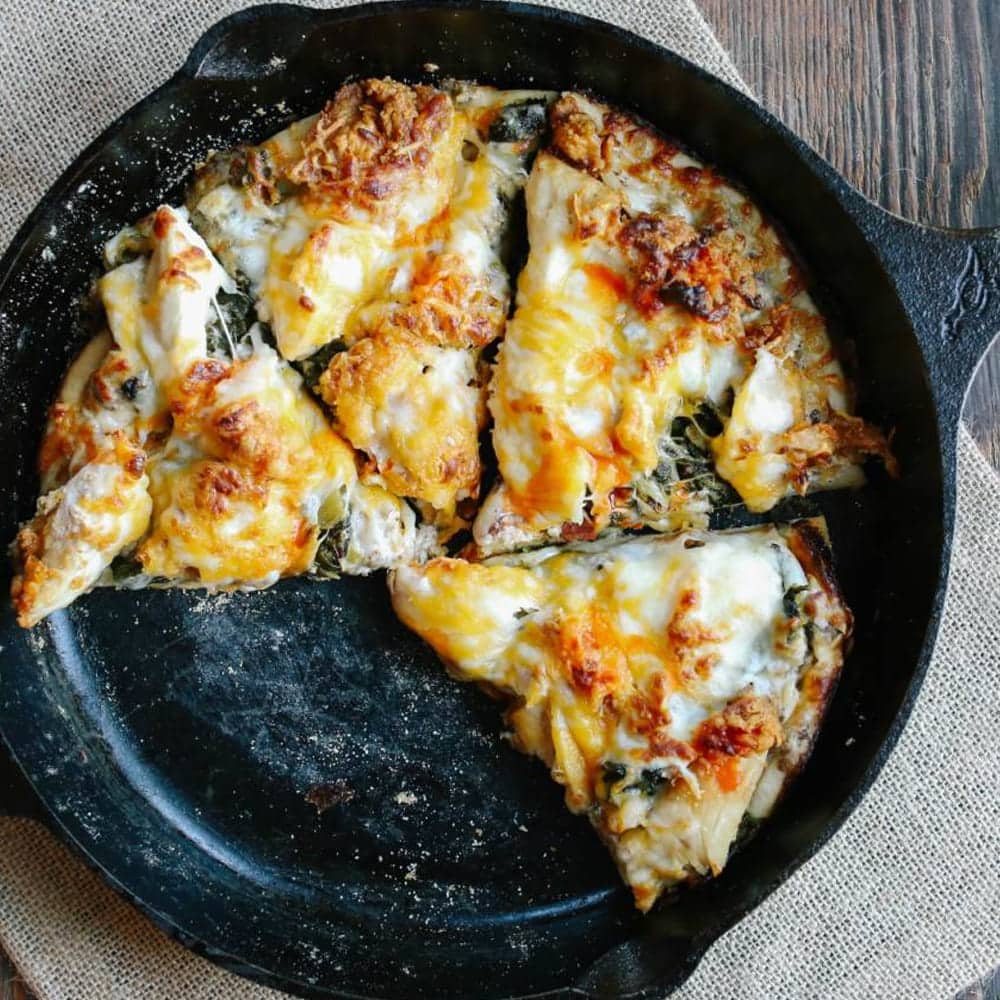 Nothing beats the combination of chicken and pizza. And this Southern version uses the cast iron style for fried chicken and eaten with Texas Pete Hot Sauce.
GET THE RECIPE HERE.
29. Chicken Salad Croissant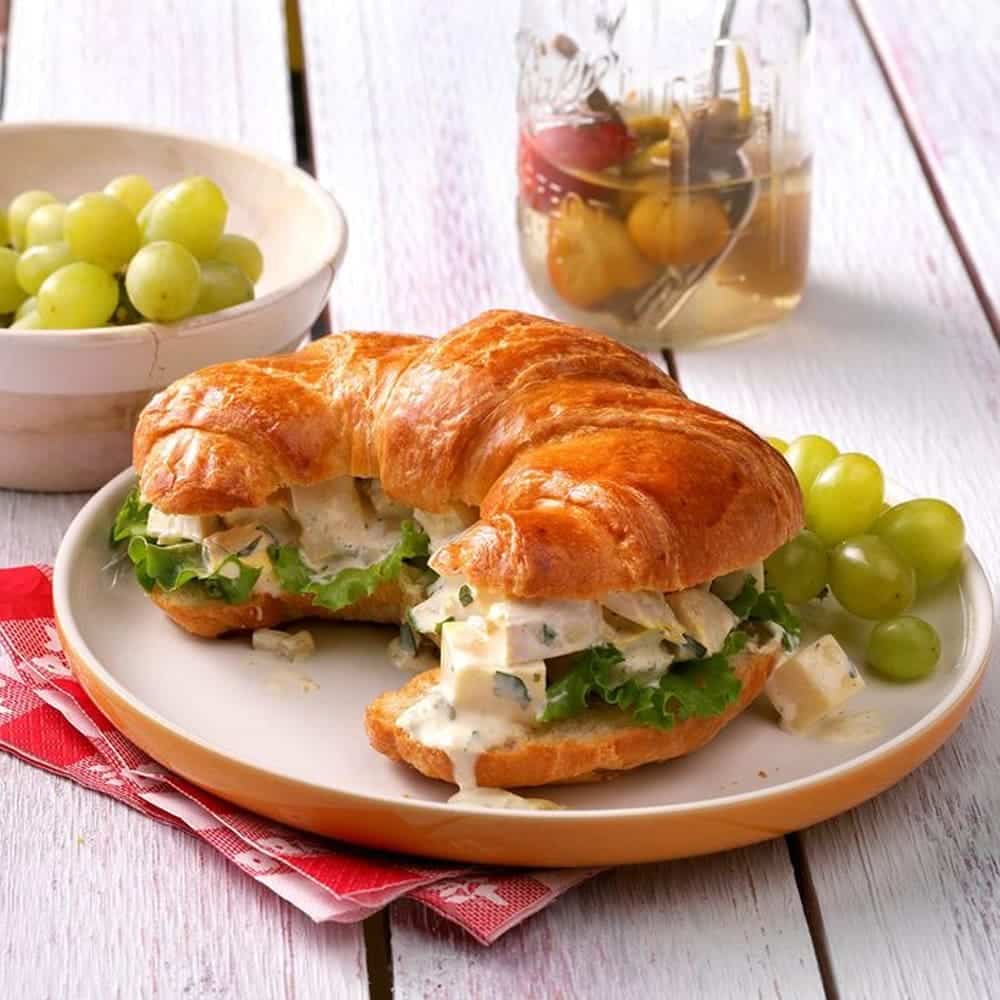 Swiss cheese and pickle relish make this croissant an absolutely tasty chicken salad. And it's one of the best spin-offs of the traditional chicken salad which gives it a bright, fresh taste.
GET THE RECIPE HERE.
30. Copycat Chicken Salad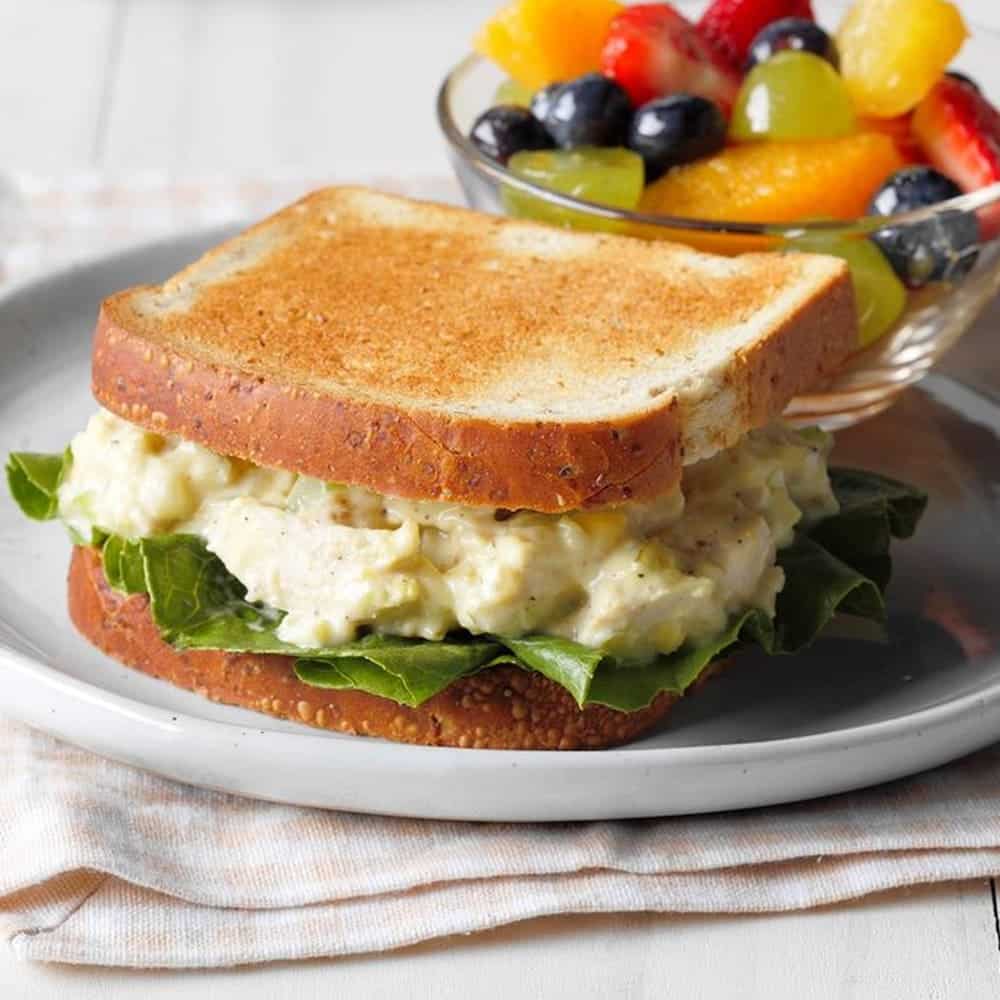 In this recipe, the chicken salad is sandwiched in between two thick, crusty oat breads and relished with sweet pickle for a signature flavor.
GET THE RECIPE HERE.
---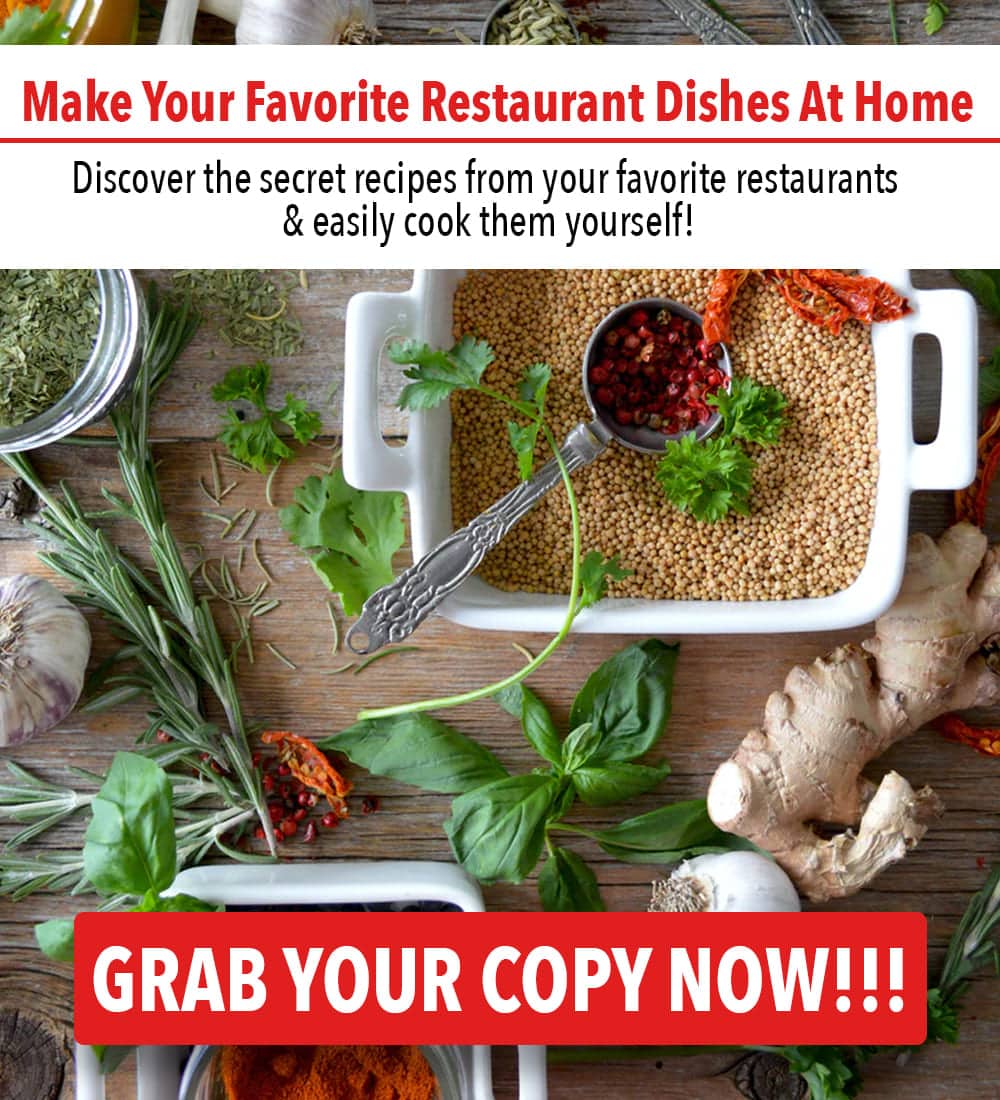 ---
31. Chicken Fried Steak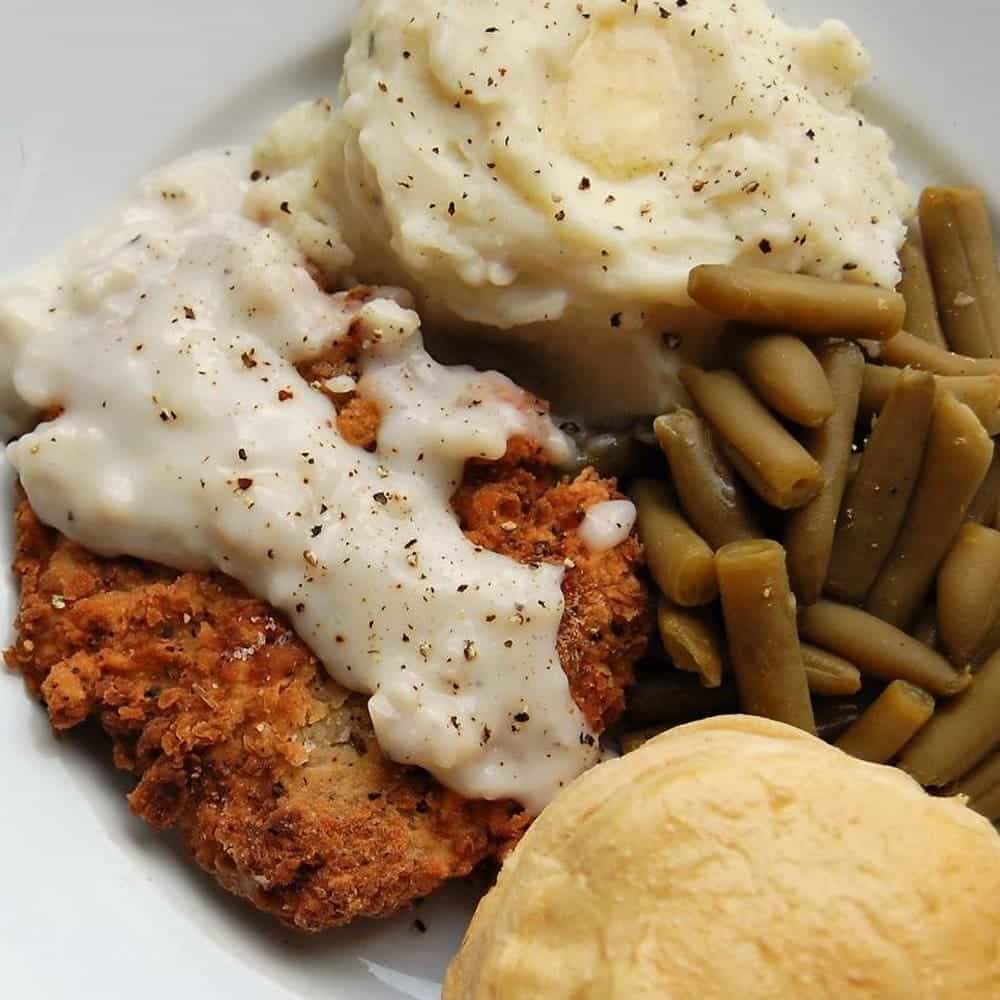 This recipe is a Texan classic, which you can serve with the side favorites mashed potatoes, green beans, or even a biscuit.
GET THE RECIPE HERE.
32. Fried Pork Chop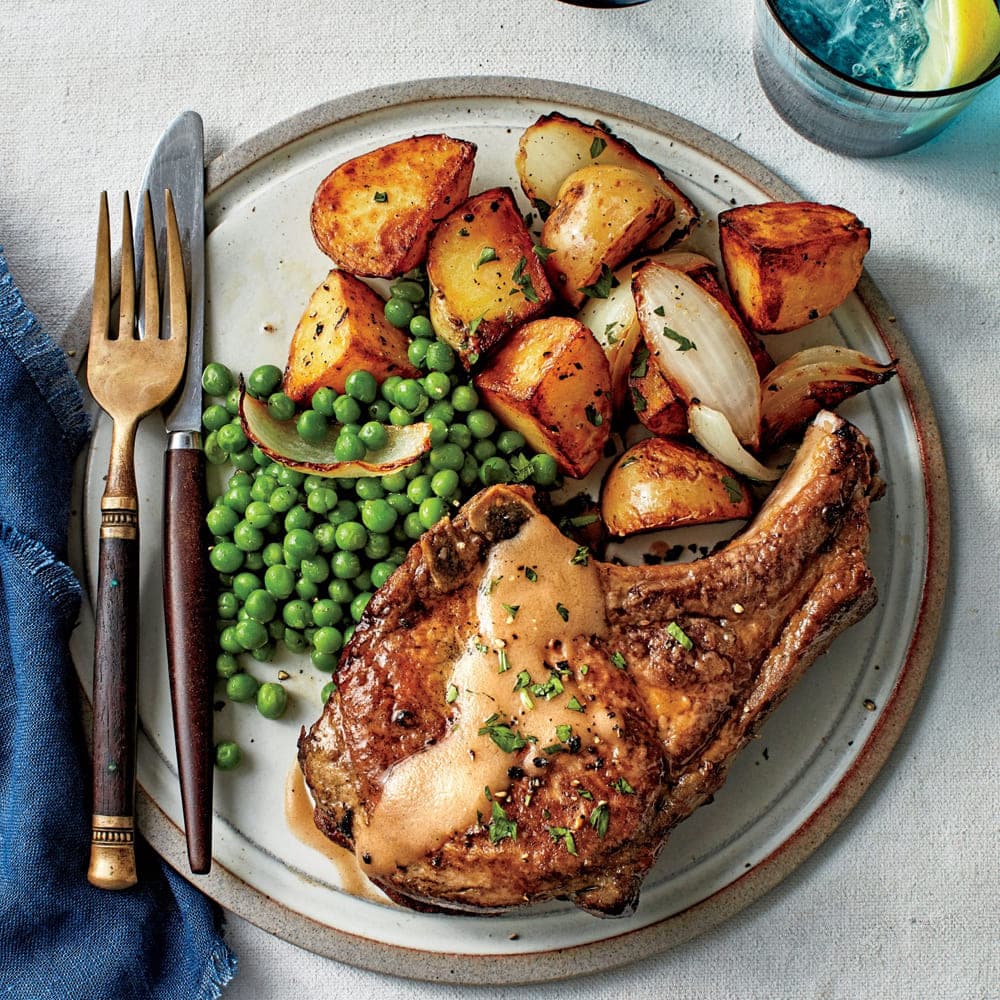 Aside from chicken, one way to a Southerner's heart is a deliciously flavored fried pork chop. This is served with mashed potatoes on the side or some green peas and roasted potatoes and onions.
GET THE RECIPE HERE.
33. Minute Steak with Pepper Gravy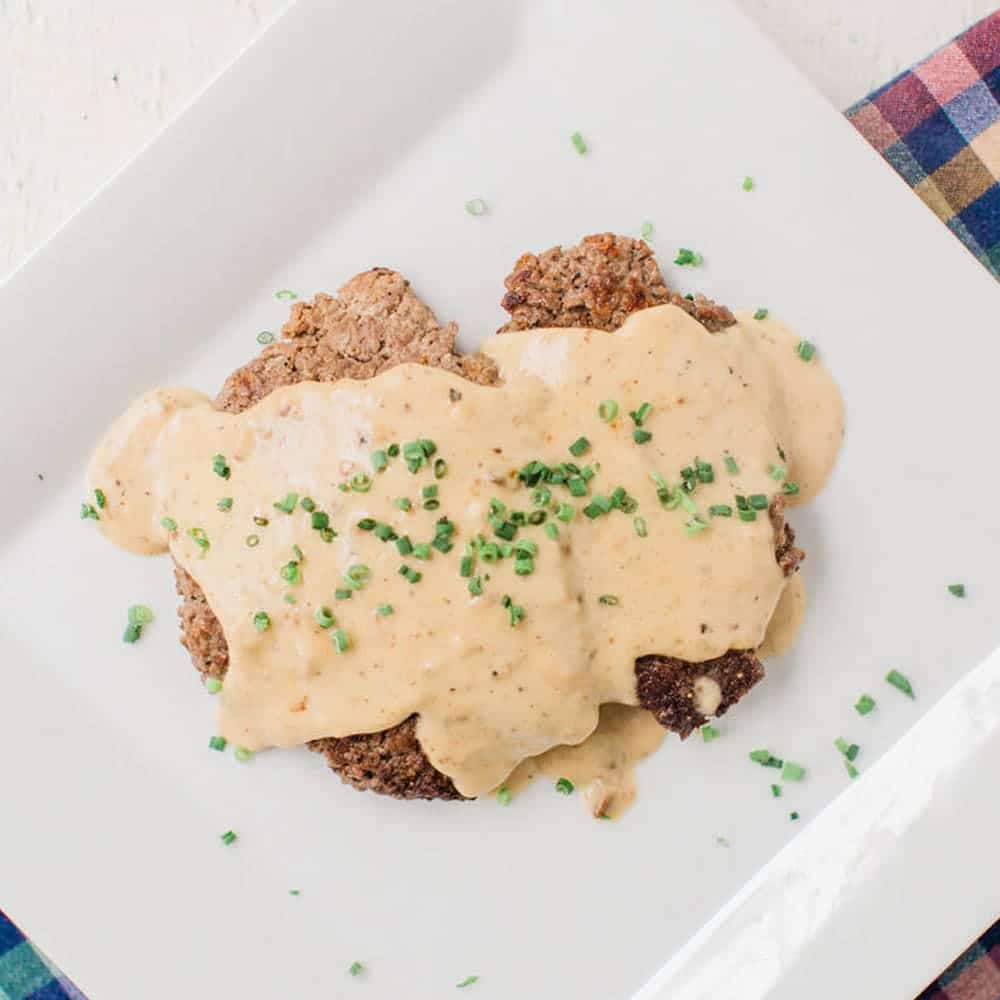 Minute steak is a thinner and tougher cut of beef cooked quickly and results in flavorful meat. Served with pepper gravy, this is considered a cousin of the popular country fried steak.
GET THE RECIPE HERE.
34. Oven-Baked Ribs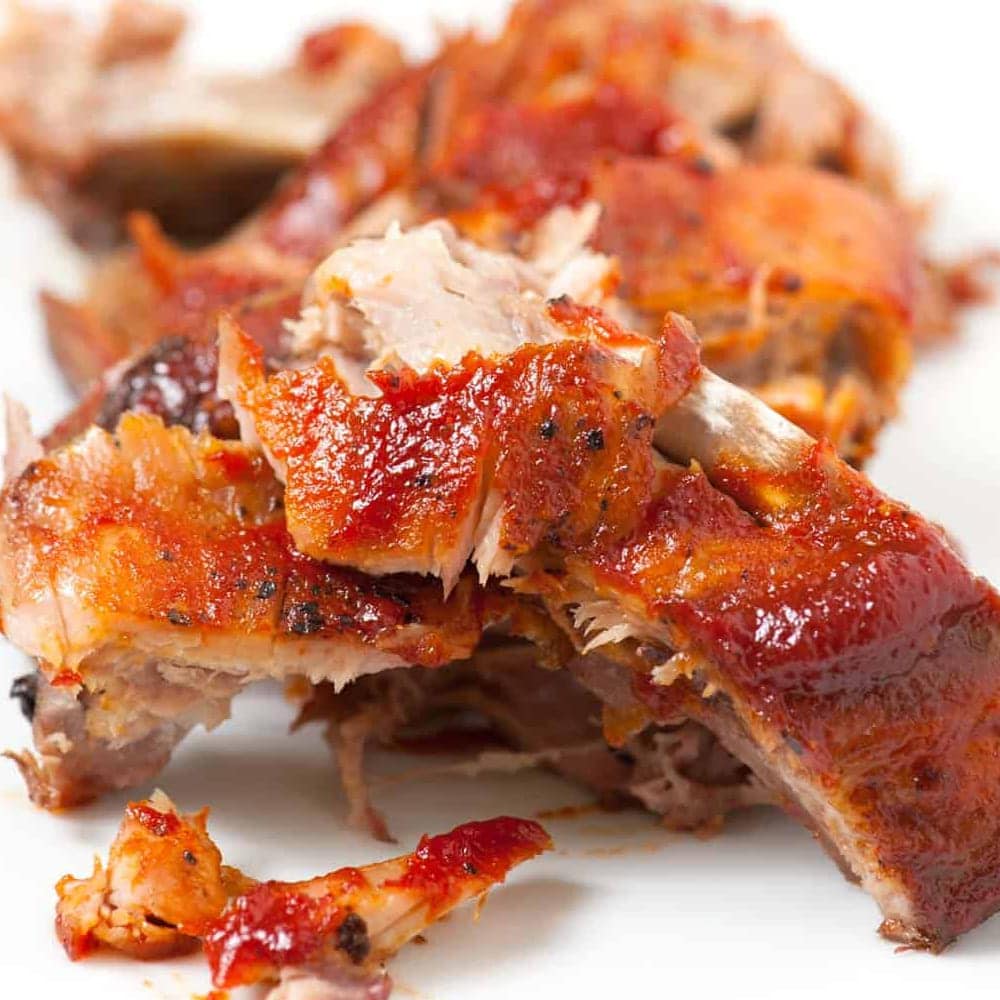 Slow cooking with smoke is definitely a Southern food characteristic, especially when it comes to barbecues. But all Southern varieties of barbecue are good, and this oven-baked ribs will surely make your mouth water.
GET THE RECIPE HERE.
35. Frito Pie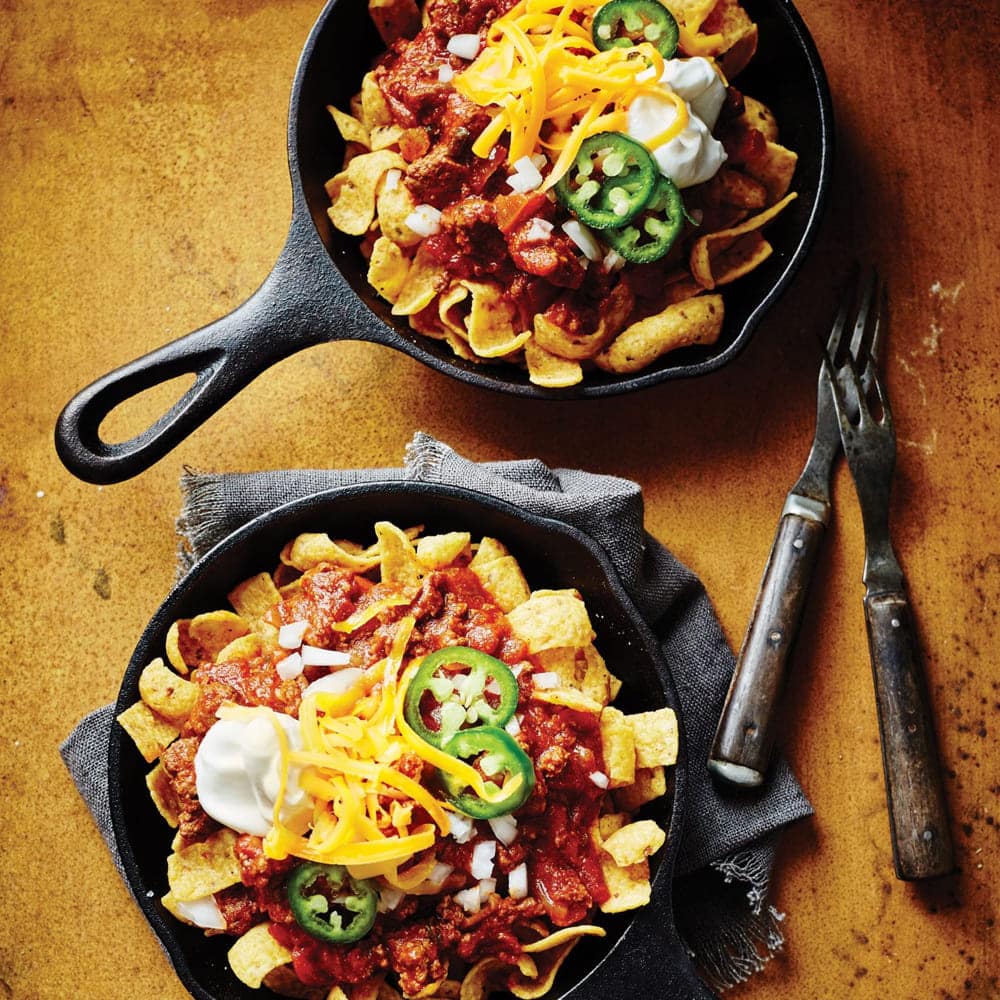 This Texas recipe is what happens when you combine Tex-Mex taco with a bowl of chili. And it's so good topped with sour cream and freshly sliced jalapeno peppers. You will definitely find yourself making this pie every time.
GET THE RECIPE HERE.
36. Chipotle Cauliflower Tacos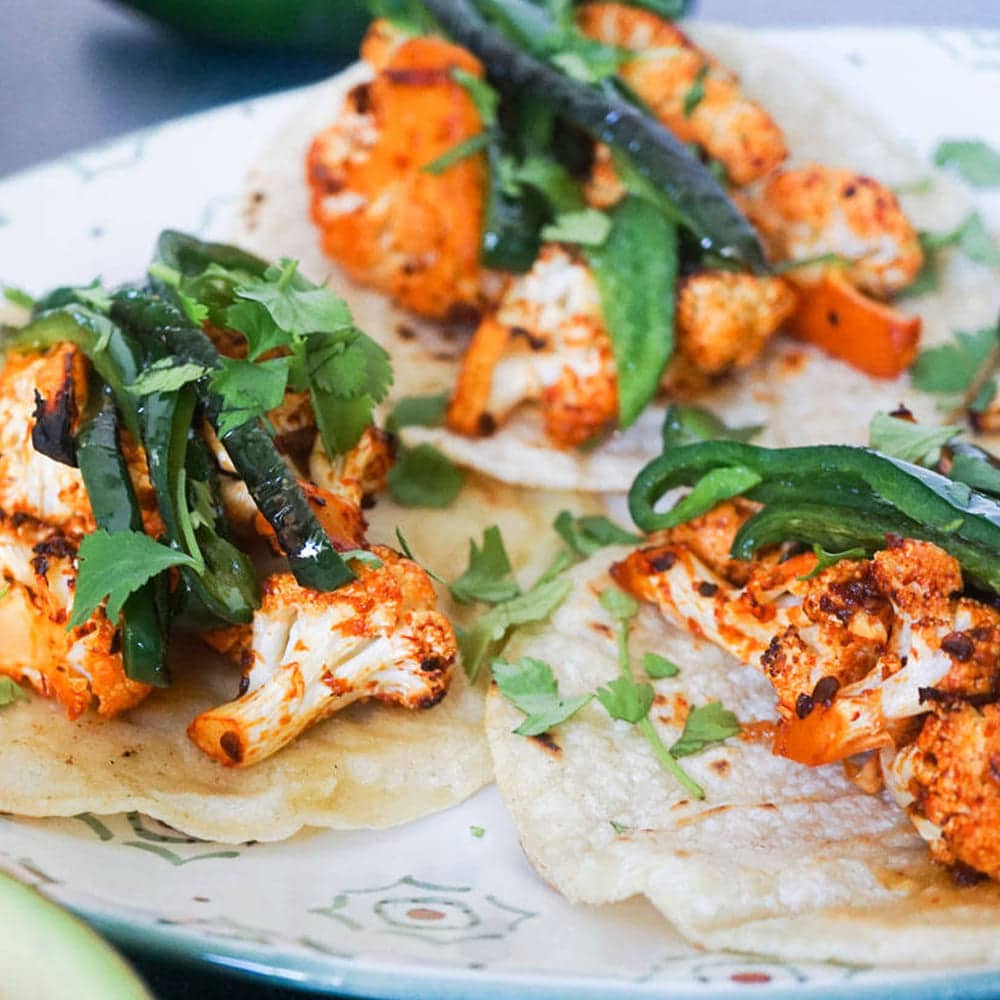 Another taco recipe from Texas, this is definitely a mouthful of goodness best served with the traditional Mexican salsa. Don't forget to squeeze some lime to tie up all the flavors together.
GET THE RECIPE HERE.
37. Baked Country Ham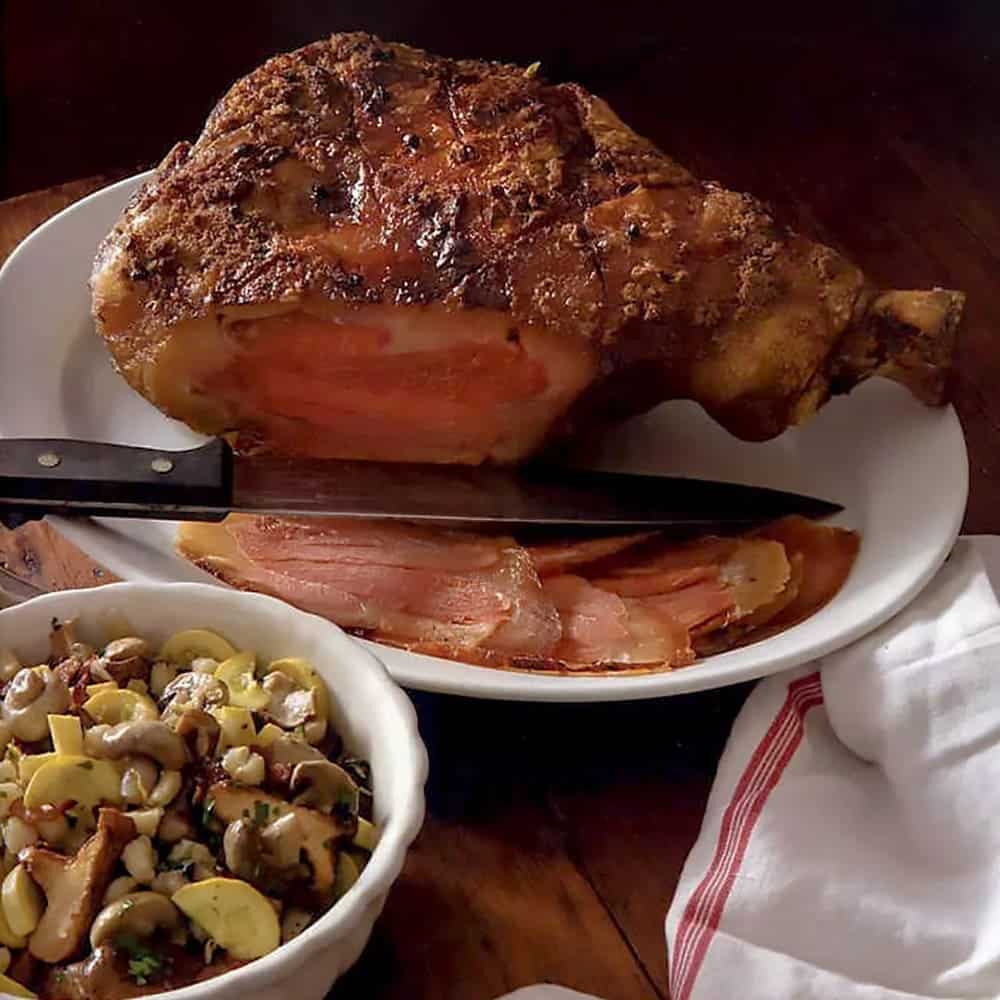 Southerners had long learned to preserve their meat way before refrigeration was widely available. And the country ham, with its salty and delicious flavor, is coated with brown sugar and pecans for a salty and sweet combination you can't get enough of.
GET THE RECIPE HERE.
38. Virginia Willis' Bourbon Baked Ham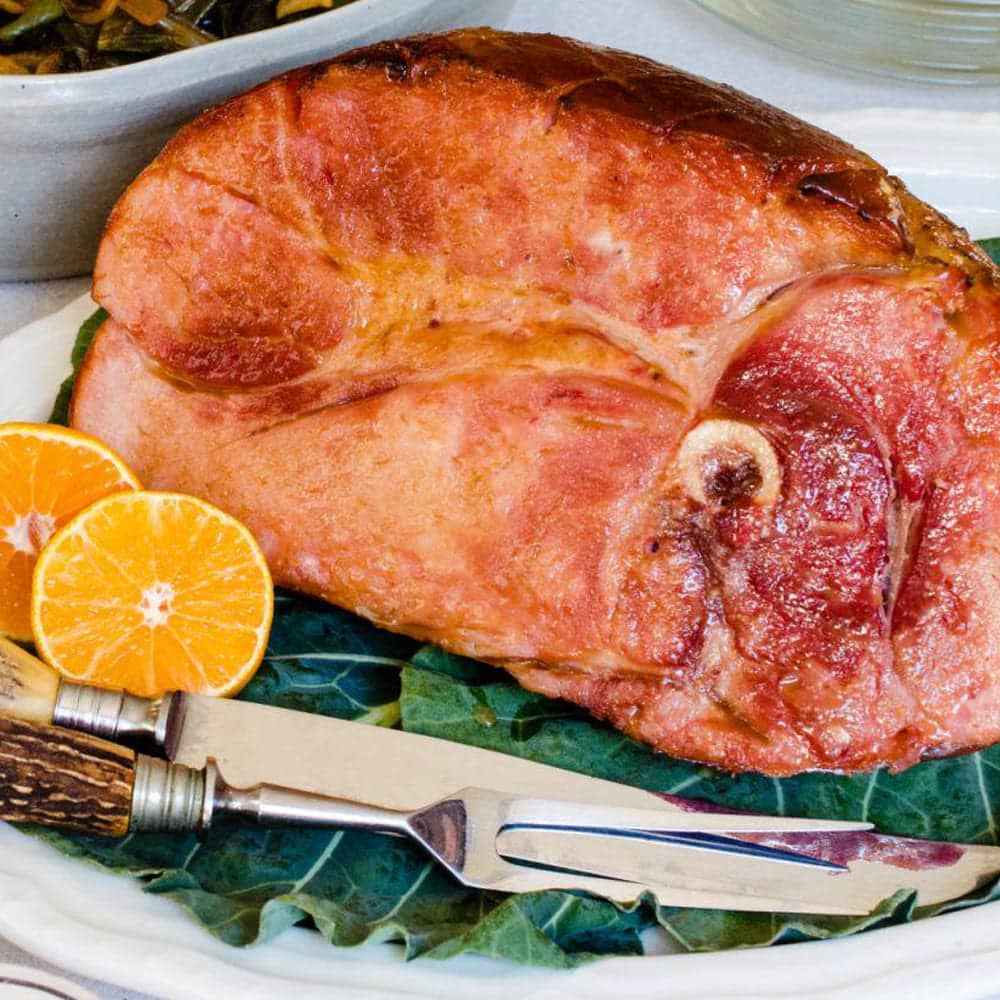 This meal is a Southern classic for New Year's Eve. Amp up your baked country ham with some bourbon because if you can't get drunk, then let the ham. Also, the bourbon enhances the flavor, perfect for a celebration.
GET THE RECIPE HERE.
39. Apricot Ham Balls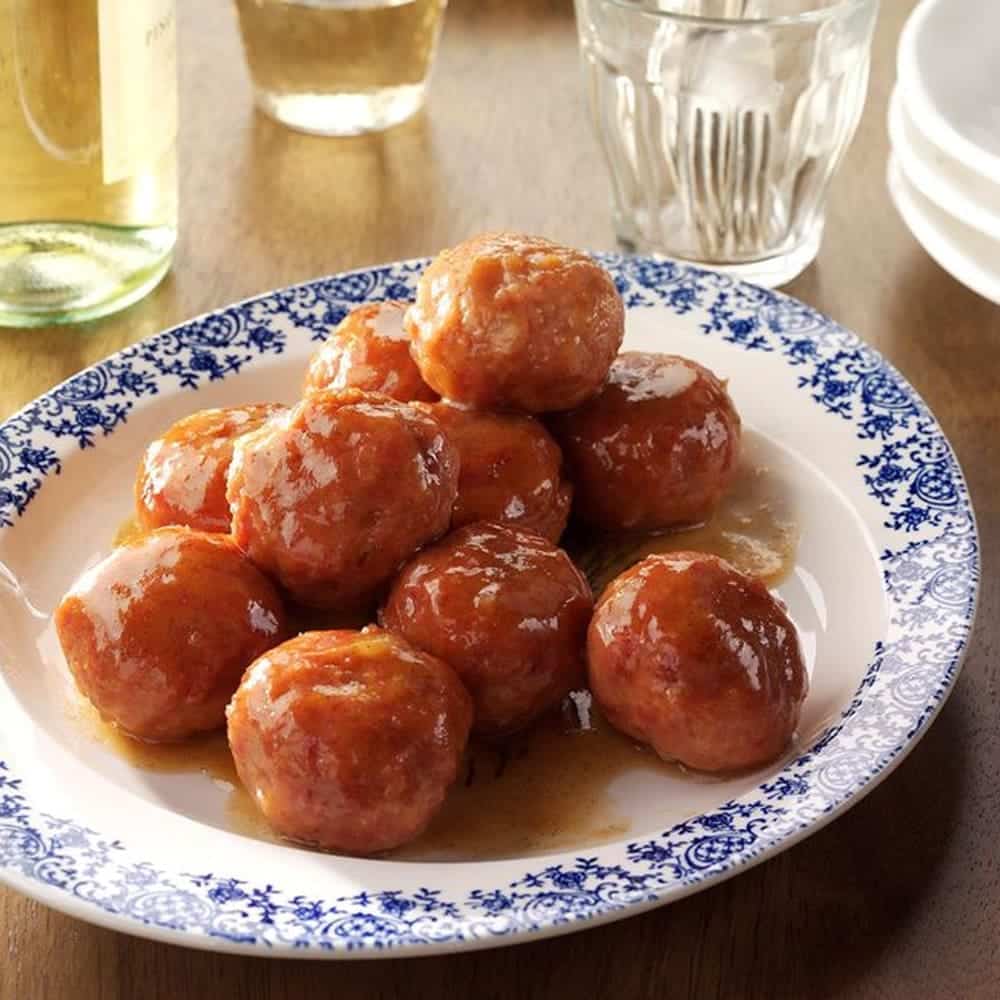 Enjoy ham in a different style, especially during New Year's Eve or any celebration at that. This twist on ham surely makes it interesting.
GET THE RECIPE HERE.
40. Brunswick Stew with Shredded Chicken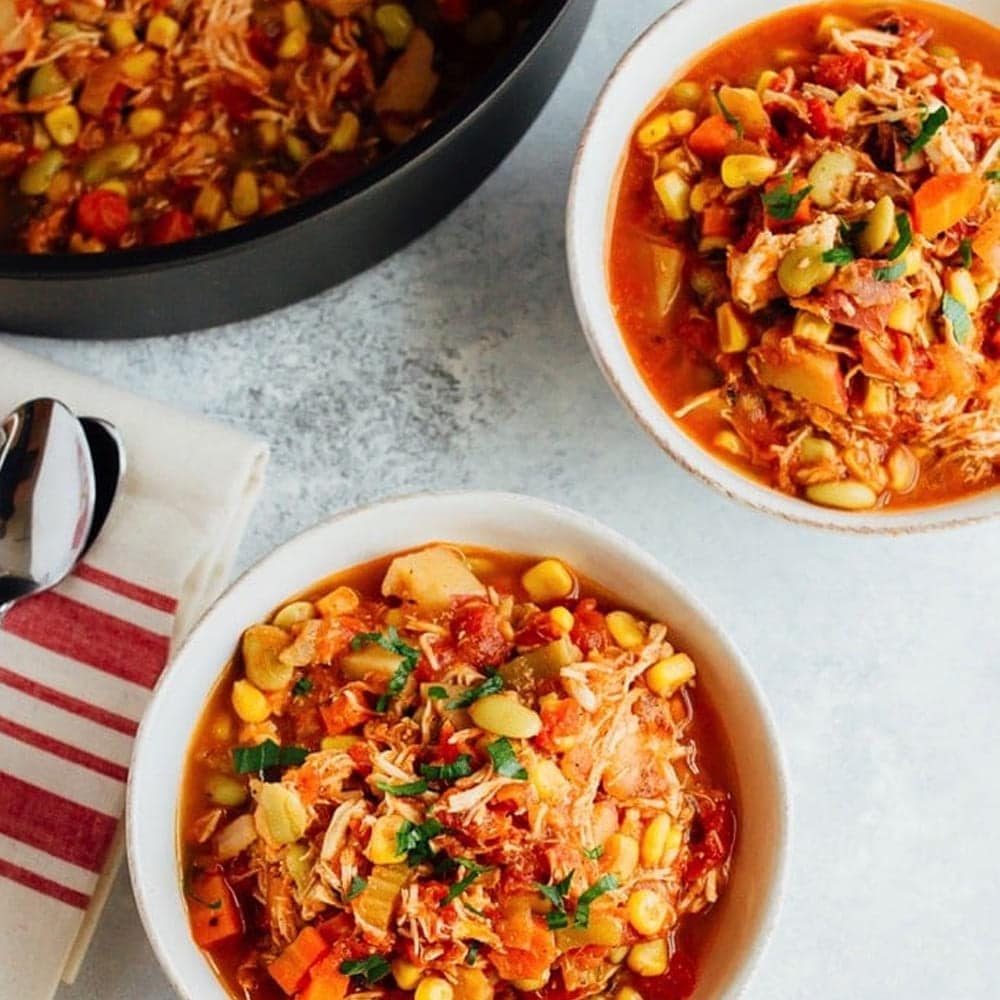 Both Brunswick County in Virginia and Georgia lay claim to the origin of this sweet, barbecue reminiscent stew. The stew is stuffed with the vegetable favorites and while Virginia uses chicken, Georgia adds beef.
GET THE RECIPE HERE.
41. Southern Squash Casserole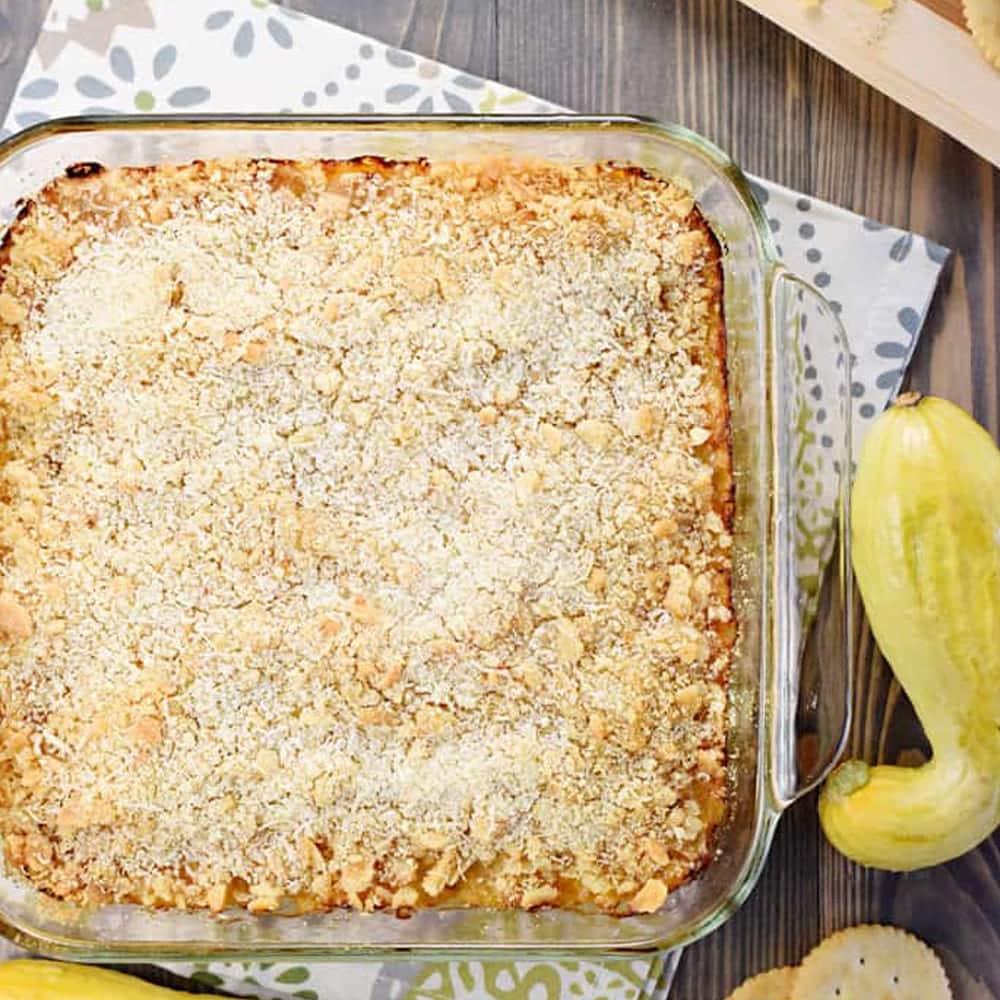 Southerners definitely love their vegetables and of course, Southern grandmas are here to jazz it up. Cooked disks of squash perfectly blended with butter, onion, cream, and of course, cheddar cheese topped with Ritz crackers.
GET THE RECIPE HERE.
42. Sweet Potato Pie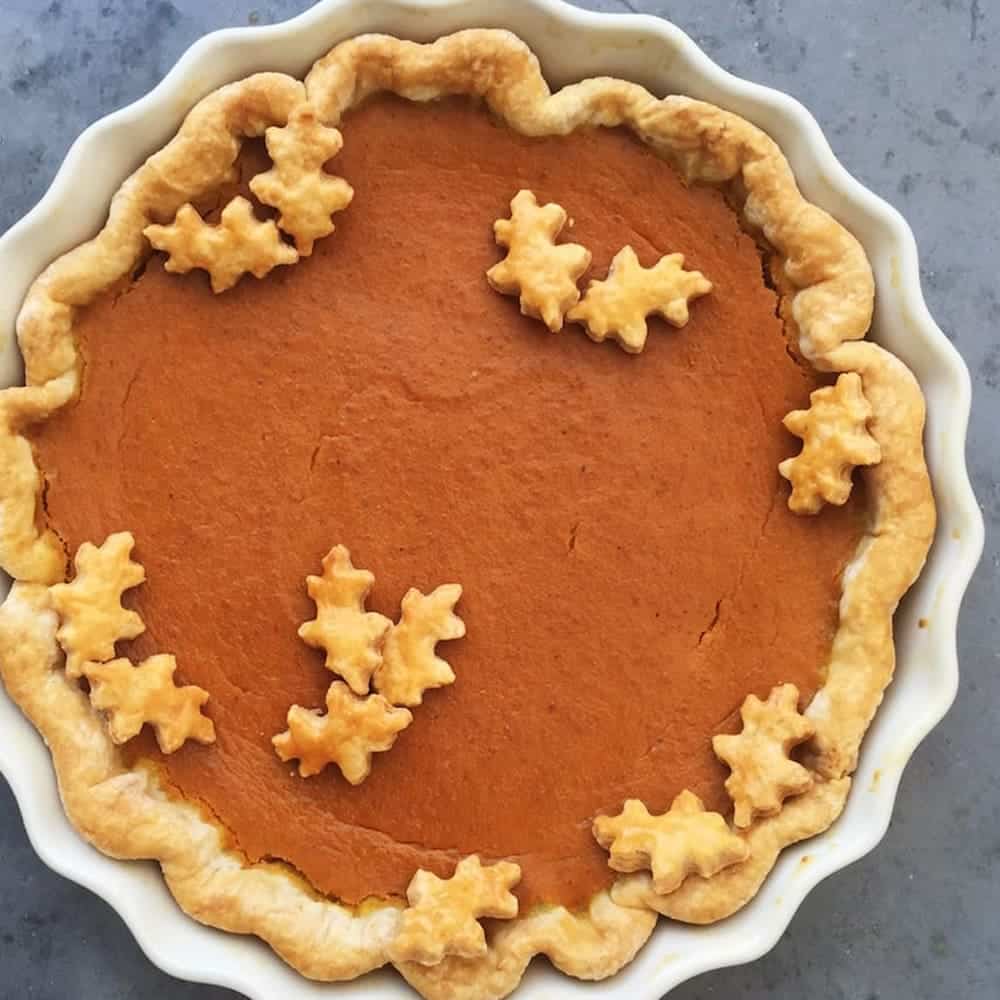 Southerners definitely love a good sweet potato pie, and it's a very common meal that graces every Thanksgiving table. Many love this much more than the usual pumpkin pie.
GET THE RECIPE HERE.
43. Grandma Pruit's Vinegar Pie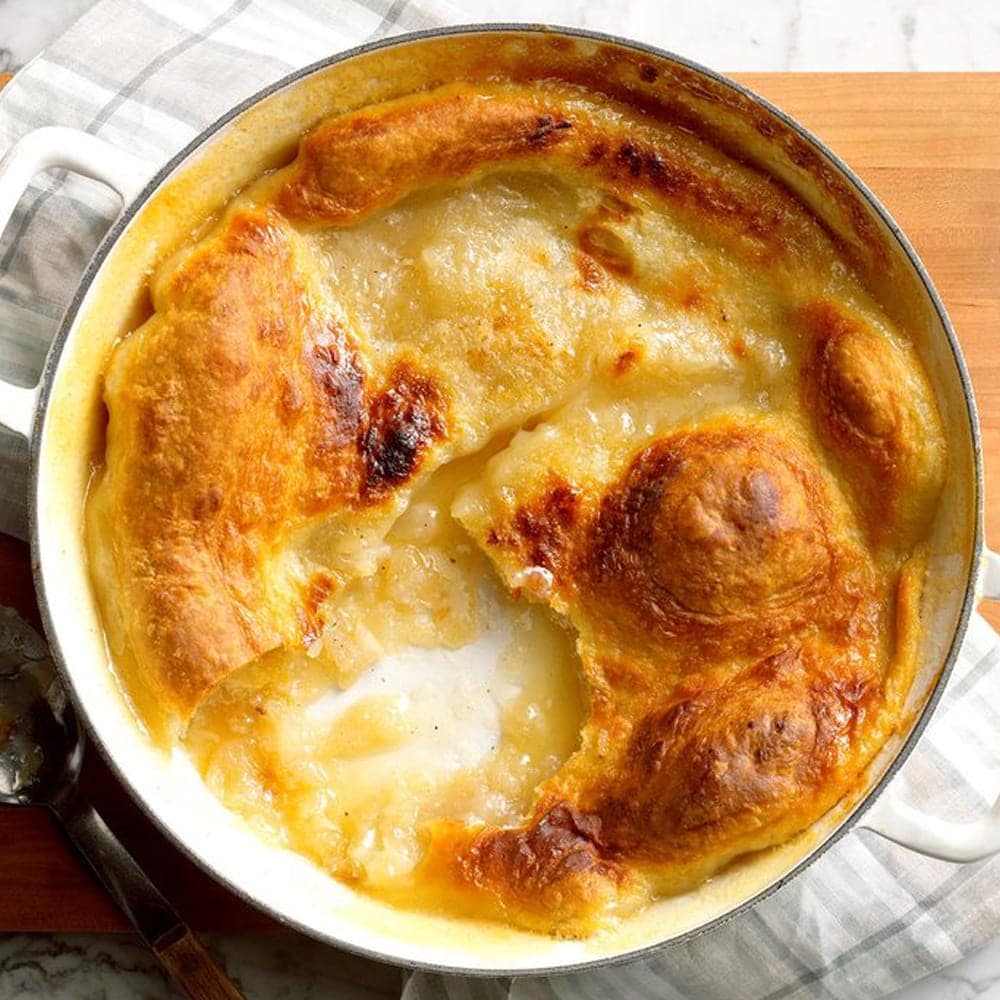 As we always say, a Southern grandma recipe cannot be beaten. This recipe has been passed on to generations of Grandma Pruit's family in Texas and is a historic pie present at any celebration table.
GET THE RECIPE HERE.
44. Tomato, Cheddar, and Bacon Pie
This is a twist on the classic tomato pie baked with sourcream crust and flavored with lots of cheese and bacon, and layered with colorful tomatoes.
GET THE RECIPE HERE.
45. Okra and Butter Bean Stew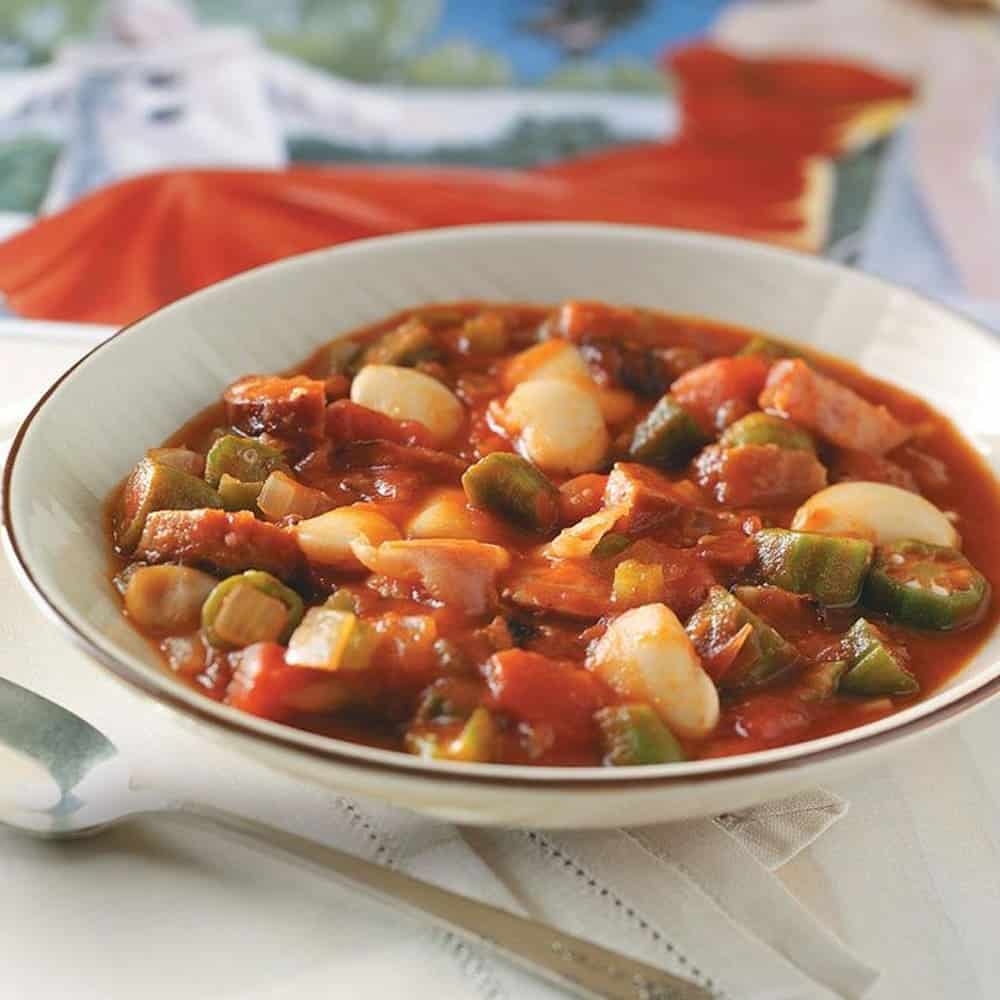 This is one of the best okra and bean stews that you will ever taste, and if you're an okra hater, this guarantees a change in perspective. This recipe was adapted from the deep south state of Louisiana.
GET THE RECIPE HERE.
---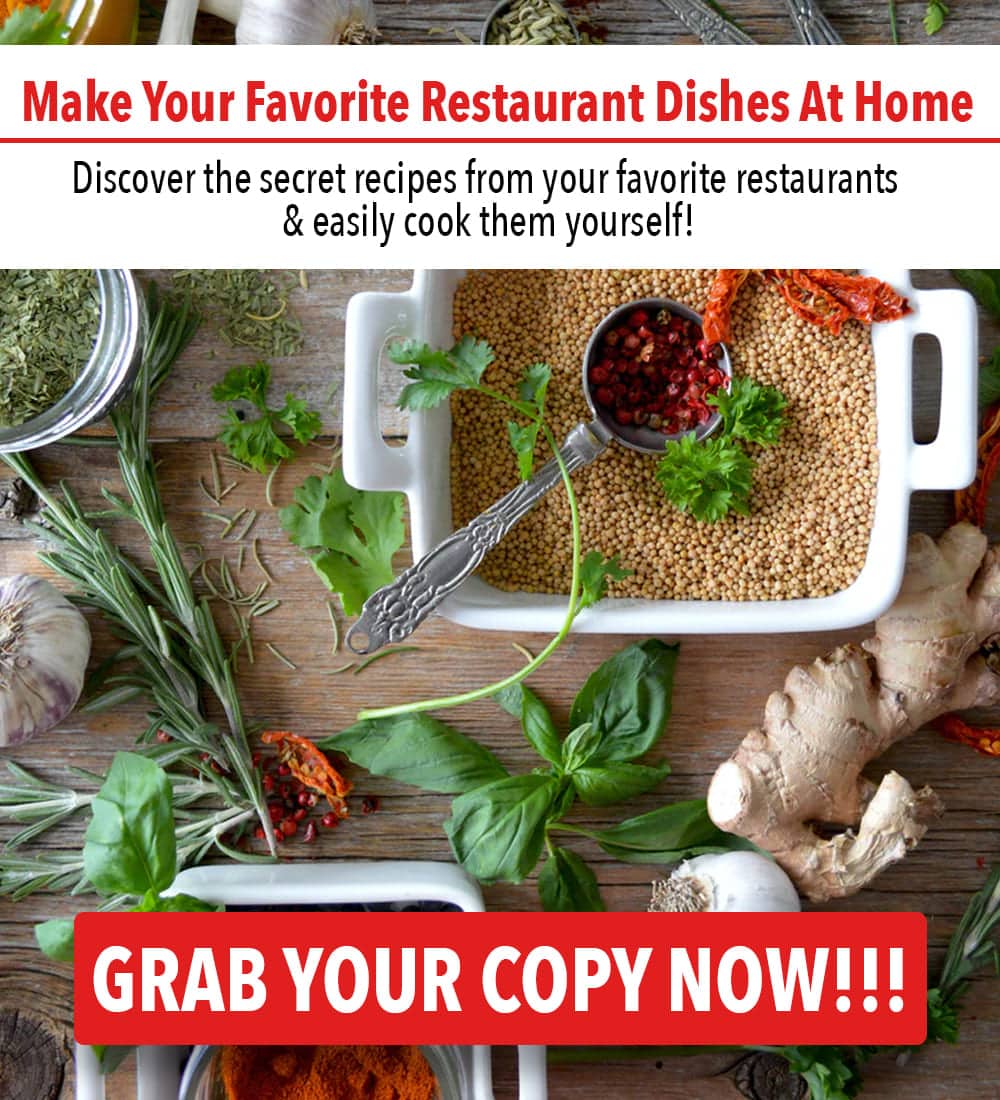 ---
46. Southern Fried Okra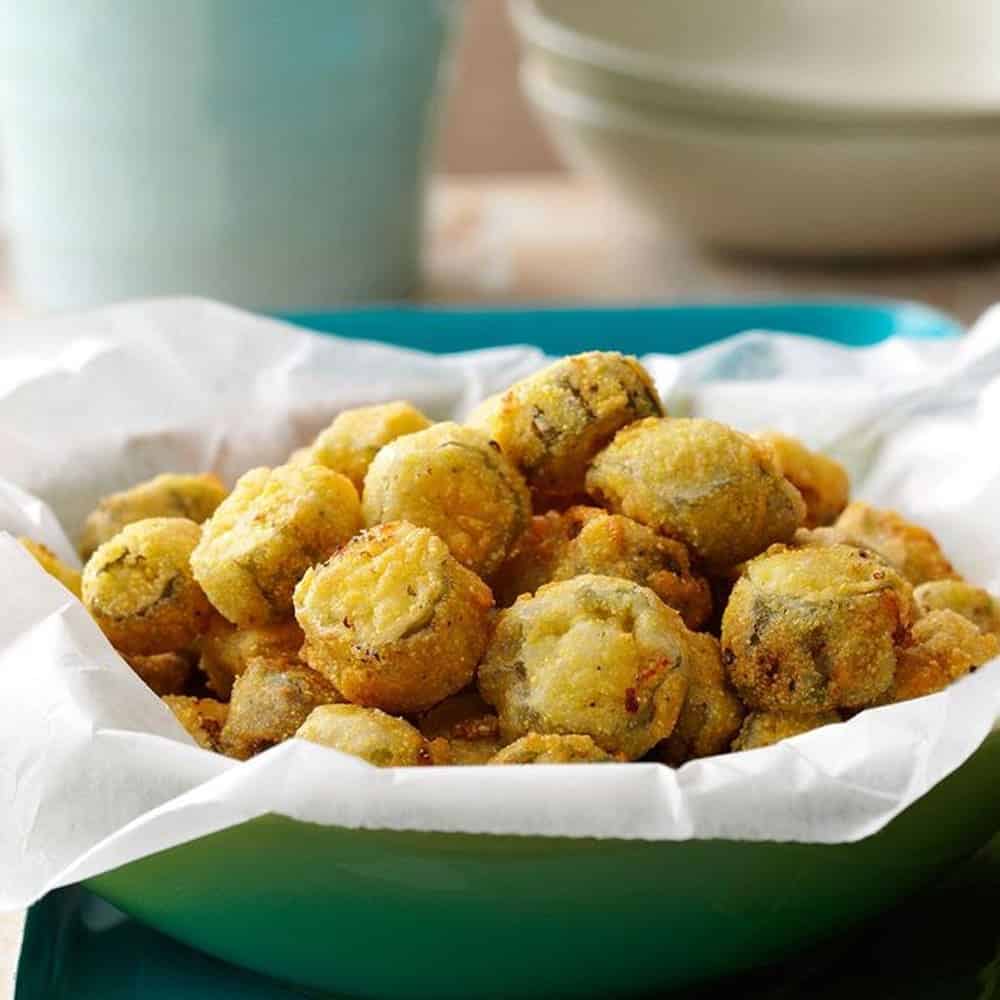 Fried to a golden brown with a little fresh green, this recipe is so crunchy and addicting. You can serve these with ketchup or ranch. And the secret to its goodness is the Southern favorite – buttermilk.
GET THE RECIPE HERE.
47. Creamy Sweet Corn with Okra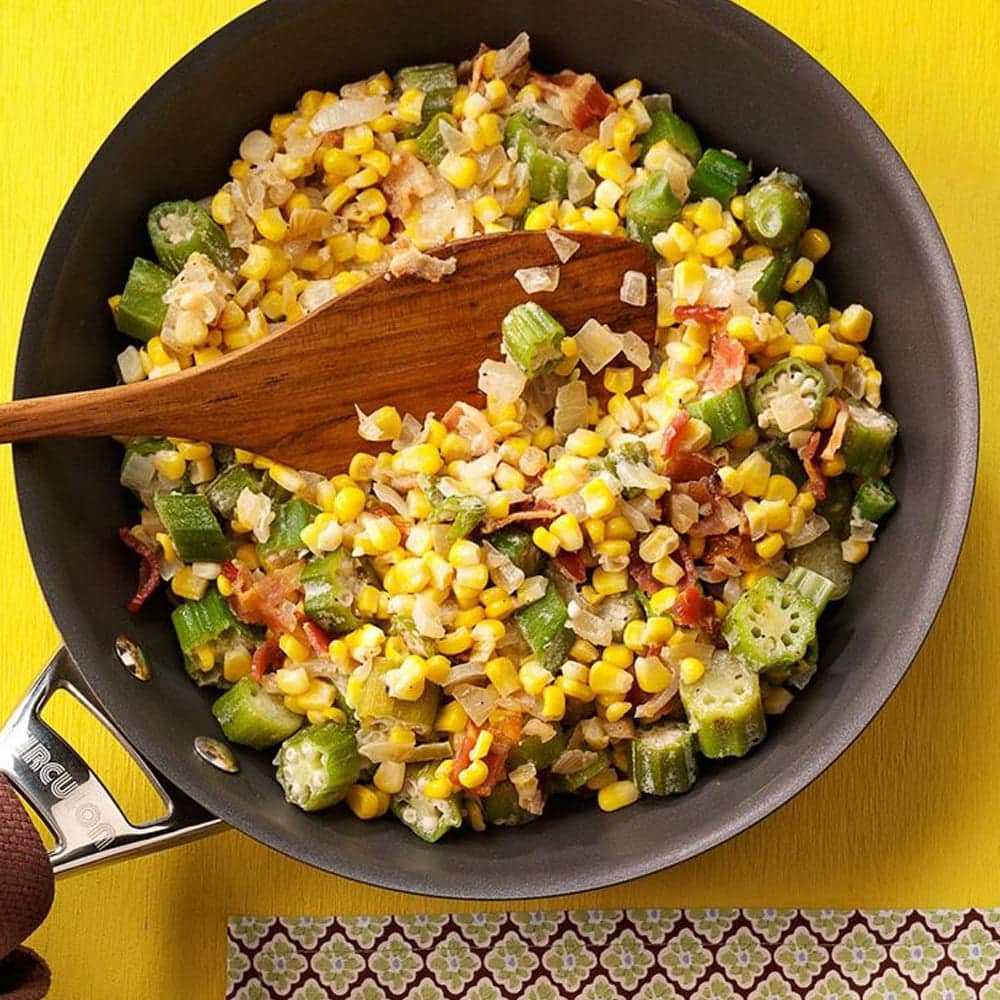 With a bit of cream filled with corn, bacon, and okra, this recipe is a delightful meal for a veggie-loving family. It's easy and drives a flavor punch that will surely get anyone who hates okra to love it.
GET THE RECIPE HERE.
48. Red Beans and Rice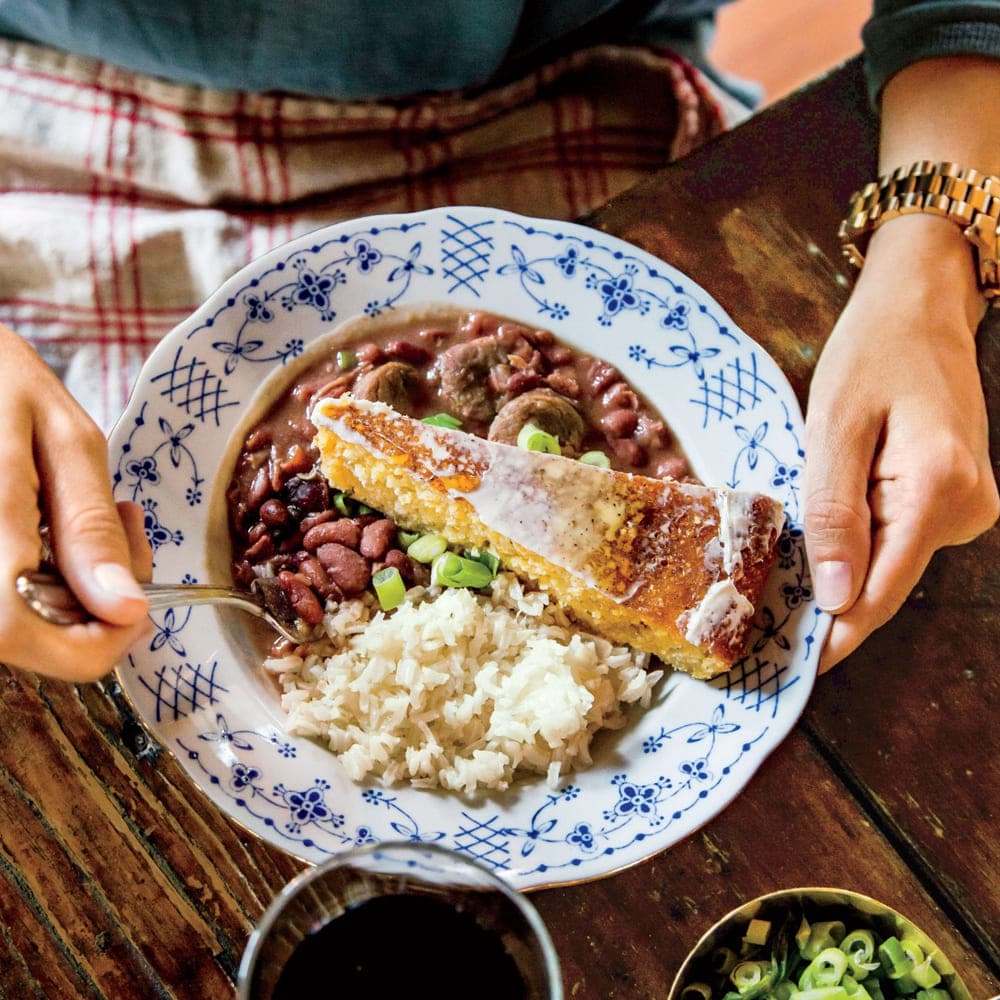 This Cajun staple is Louisiana by nature, but in distinction, this recipe is stamped as New Orleans. This is best served with fluffy, buttery rice and a slice of either sausage, bacon, or fried pork chops.
GET THE RECIPE HERE.
49. Blackened Catfish and Spicy Rice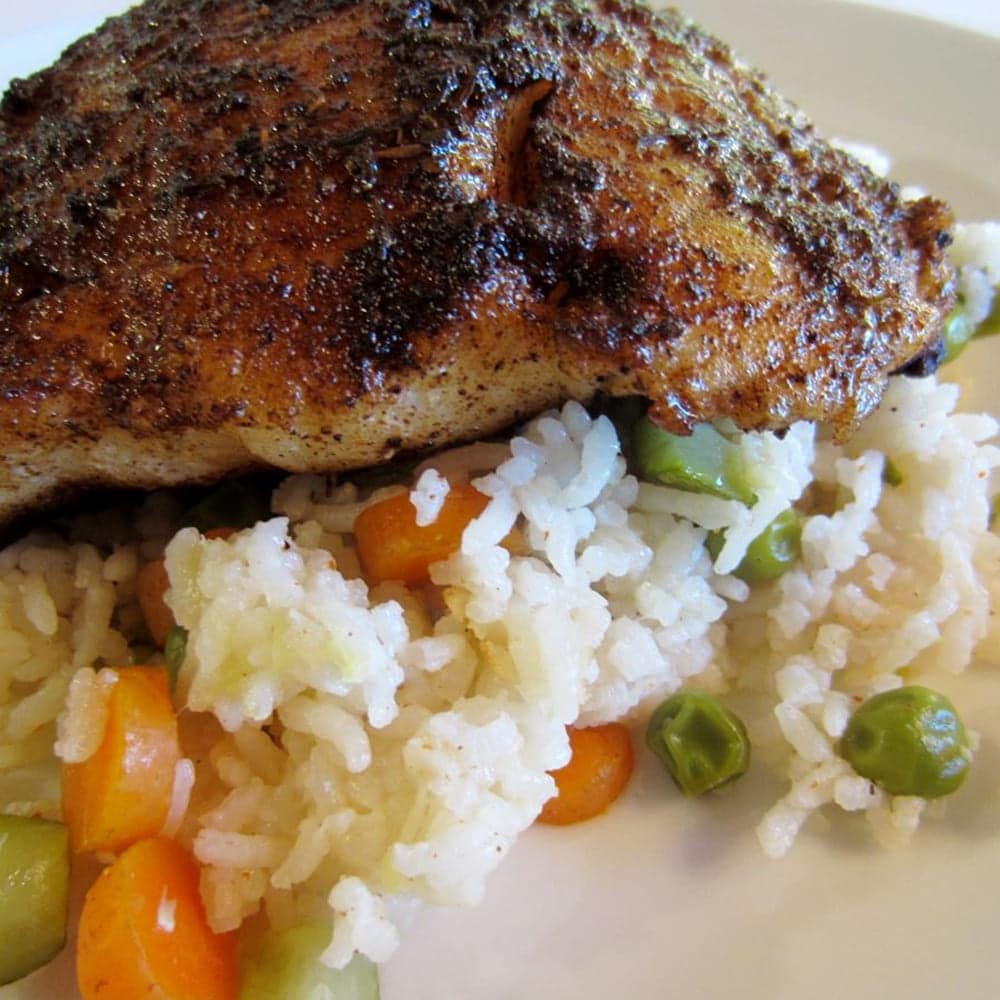 This recipe is a quick fix for your catfish craving and best served with Cajun flavored spicy rice. The spiciness definitely brings out the flavors of the blackened catfish. But go easy with the spices; it can be too hot.
GET THE RECIPE HERE.
50. Seared Salmon with Sugar Snaps and Horseradish Cream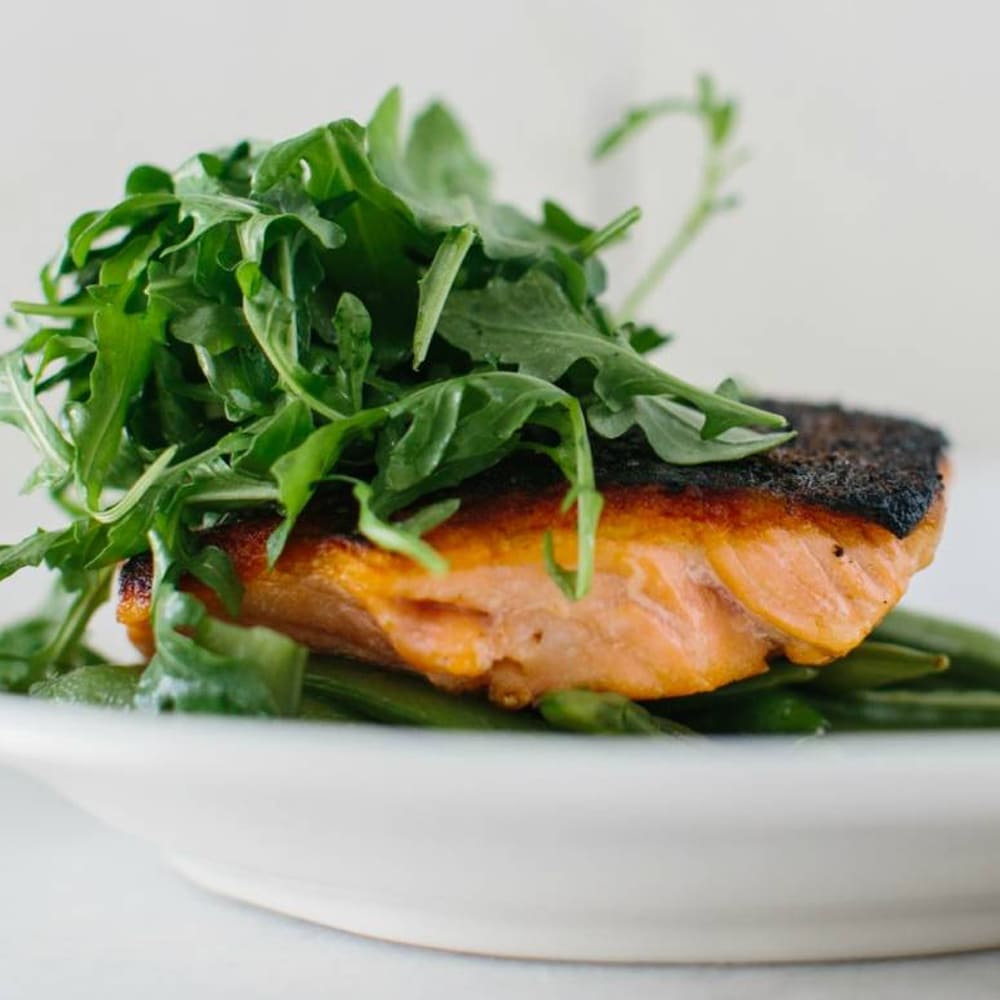 Salmon has a natural affinity for horseradish, so these two really go well together in a meal. Add in the sugar snap peas for a taste of sweetness. All the flavors perfectly blend together for a hearty meal.
GET THE RECIPE HERE.
51. Smoked Trout Salad with Green Goddess Dressing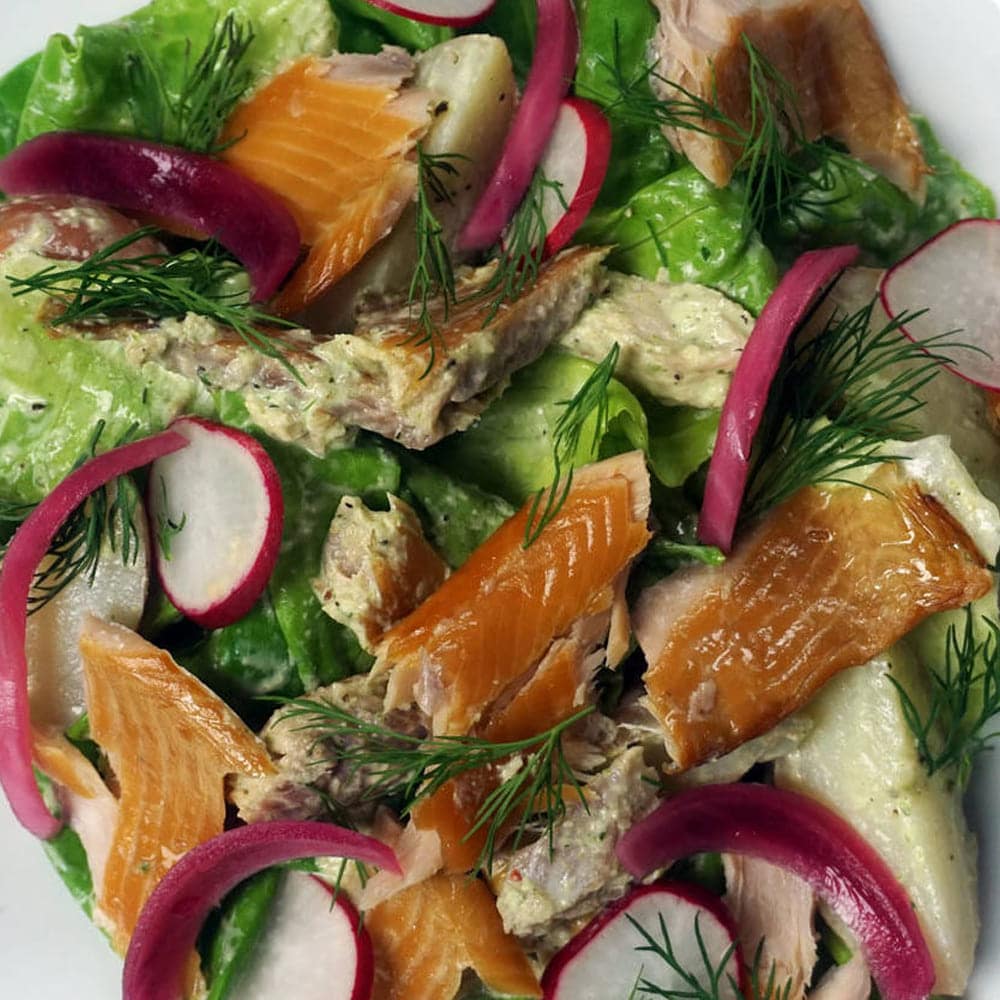 The recipe name is as fancy as its flavor. If you haven't heard about Green Goddess Dressing, it's like cucumber ranch, and this creamy flavor helps tone down the aggressive flavor of the fish.
GET THE RECIPE HERE.
52. Soft Buttermilk Dinner Rolls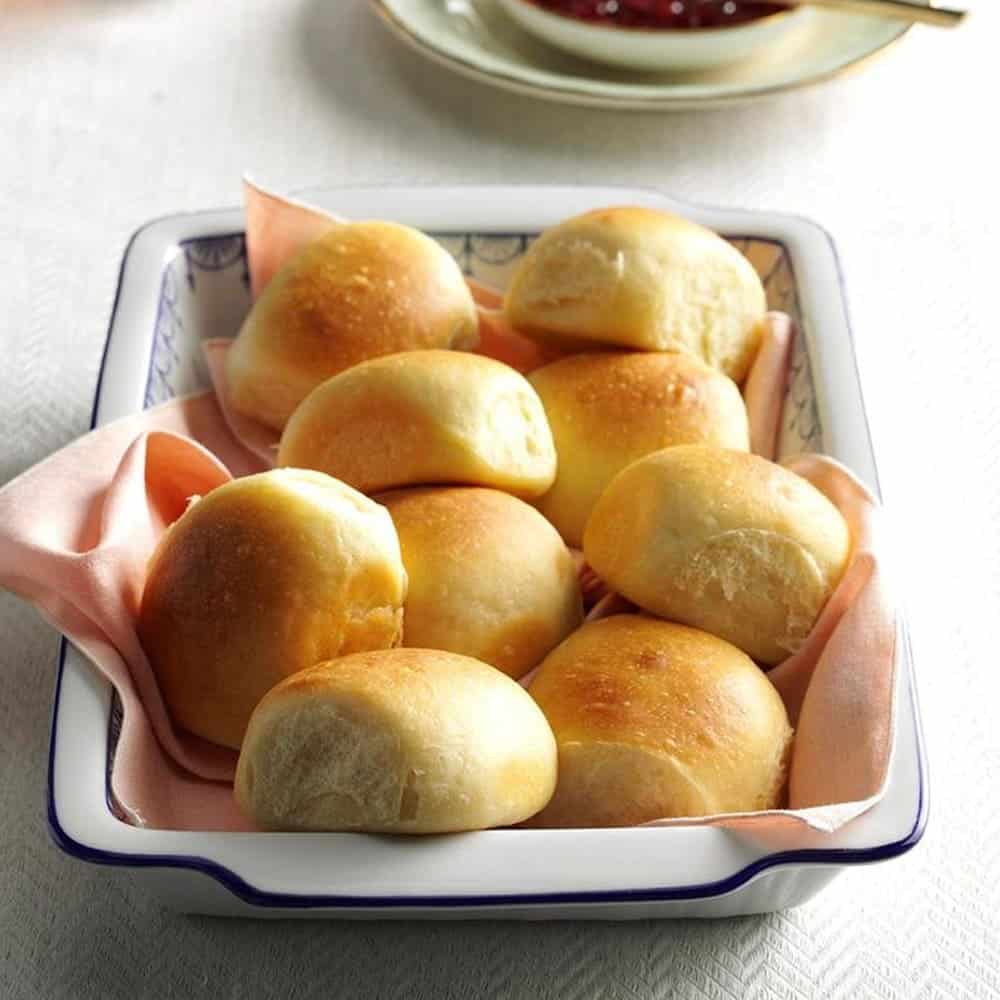 For a rather lighthearted dinner, these soft rolls flavored with buttermilk is one of the best options. They're warm and of course, absolutely irresistible.
GET THE RECIPE HERE.
53. Banana Cake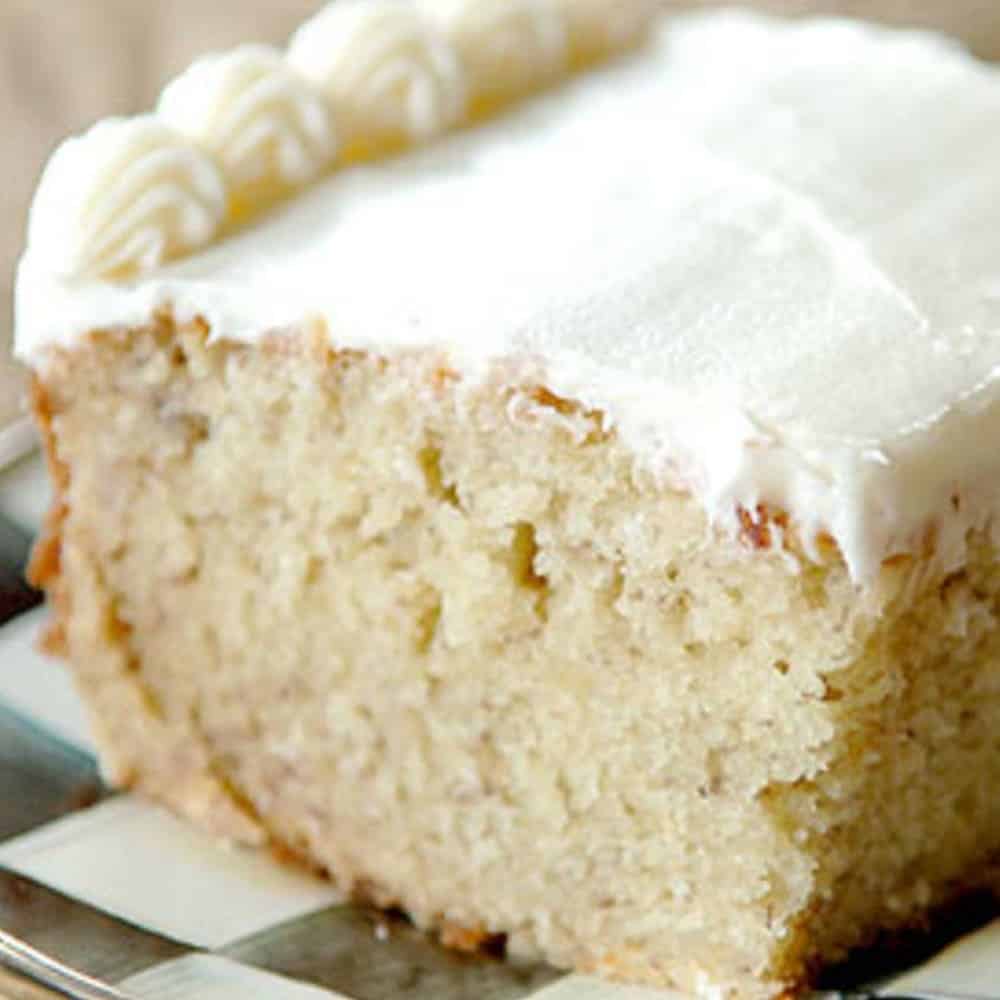 This banana cake features (again) the favorite Southern ingredient, which is buttermilk and a bit of lemon juice for some tang. Mixed with the bananas, it creates a moist and rich flavor.
GET THE RECIPE HERE.
54. Banana Pudding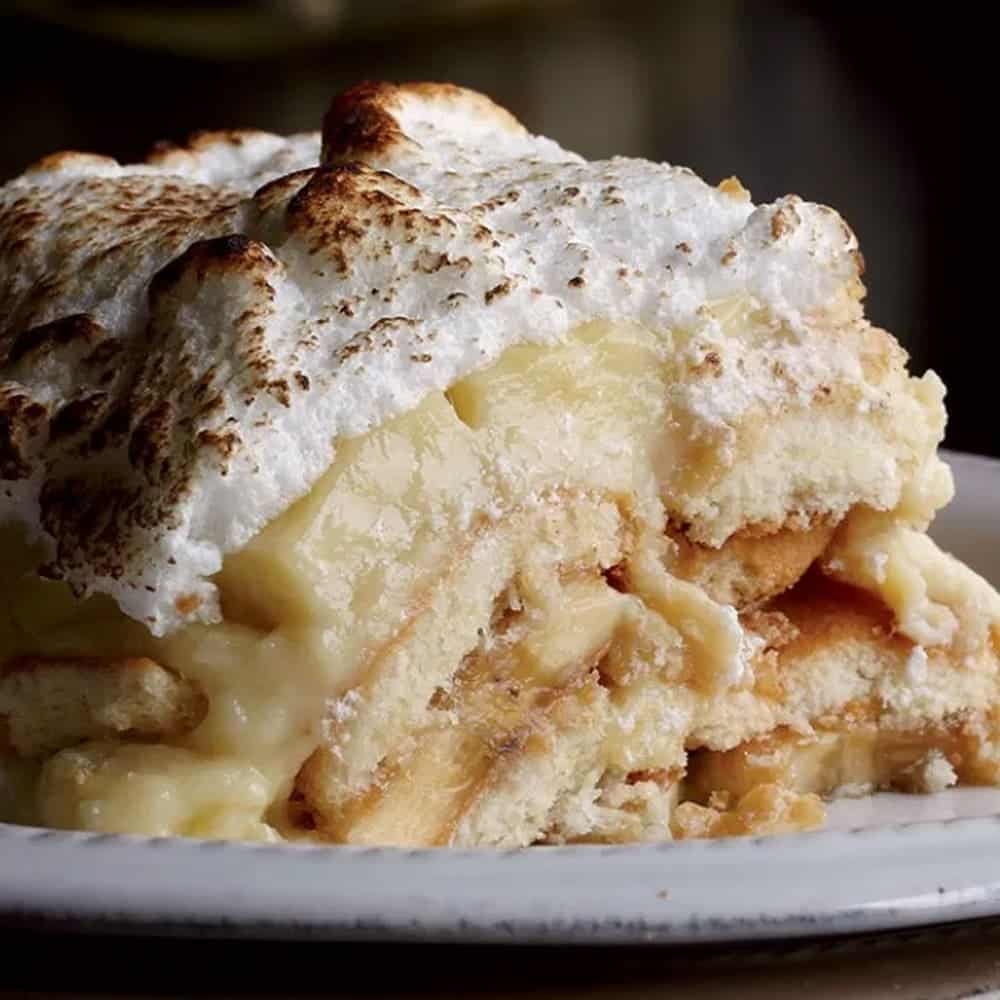 No one can resist this sweet treat, a custard topped with whipped meringue and Nilla wafers and of course, studded with bananas. Best in beating the heat.
GET THE RECIPE HERE.
55. Banana Peanut Butter Cream Pie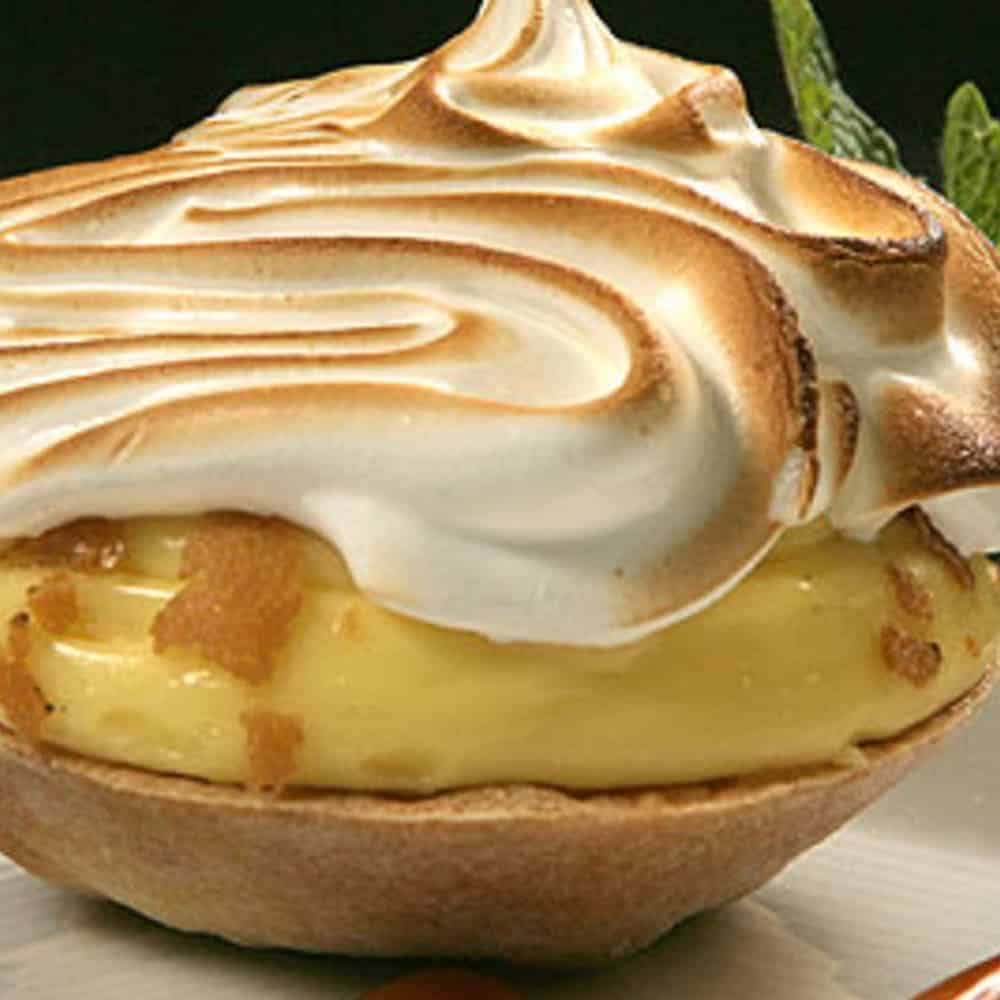 This dessert can be a tad challenging to recreate in the kitchen, but it can be done. And if you do, you will be rewarded with a mouthwatering concoction of sweets. Just like banana pudding, this dessert features meringue.
GET THE RECIPE HERE.
56. Peach Cobbler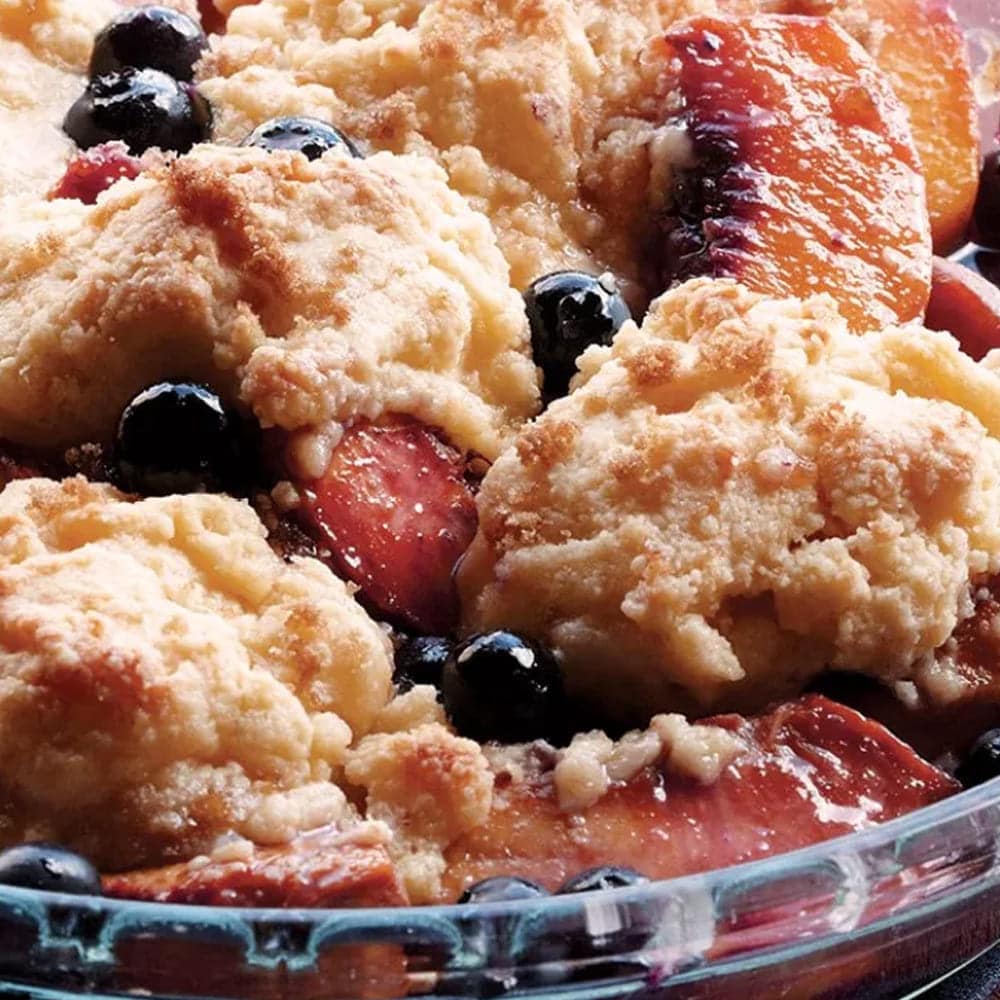 This is one of the most favorite desserts in the South. For this version, blueberry is added for a healthier sweet treat and topped with crispy, tender biscuits.
GET THE RECIPE HERE.
57. Grilled Peaches with Almond Cream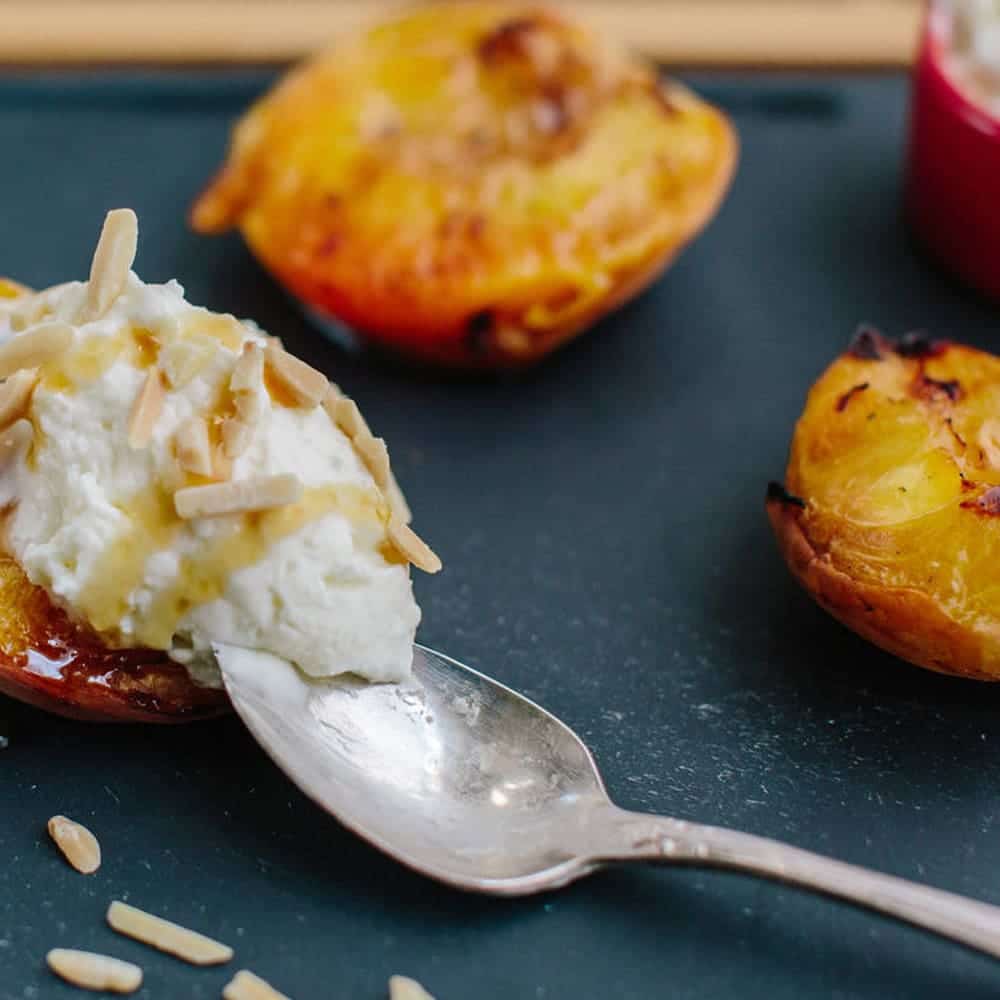 Aside from the favorite Peach cobbler, you can also try caramelizing peaches and grilling them. It's a perfect pair to the sweet, nutty flavor of the almond. Grilling the peaches also add some bitterness to the sweet
GET THE RECIPE HERE.
58. Salted Peanuts and Coke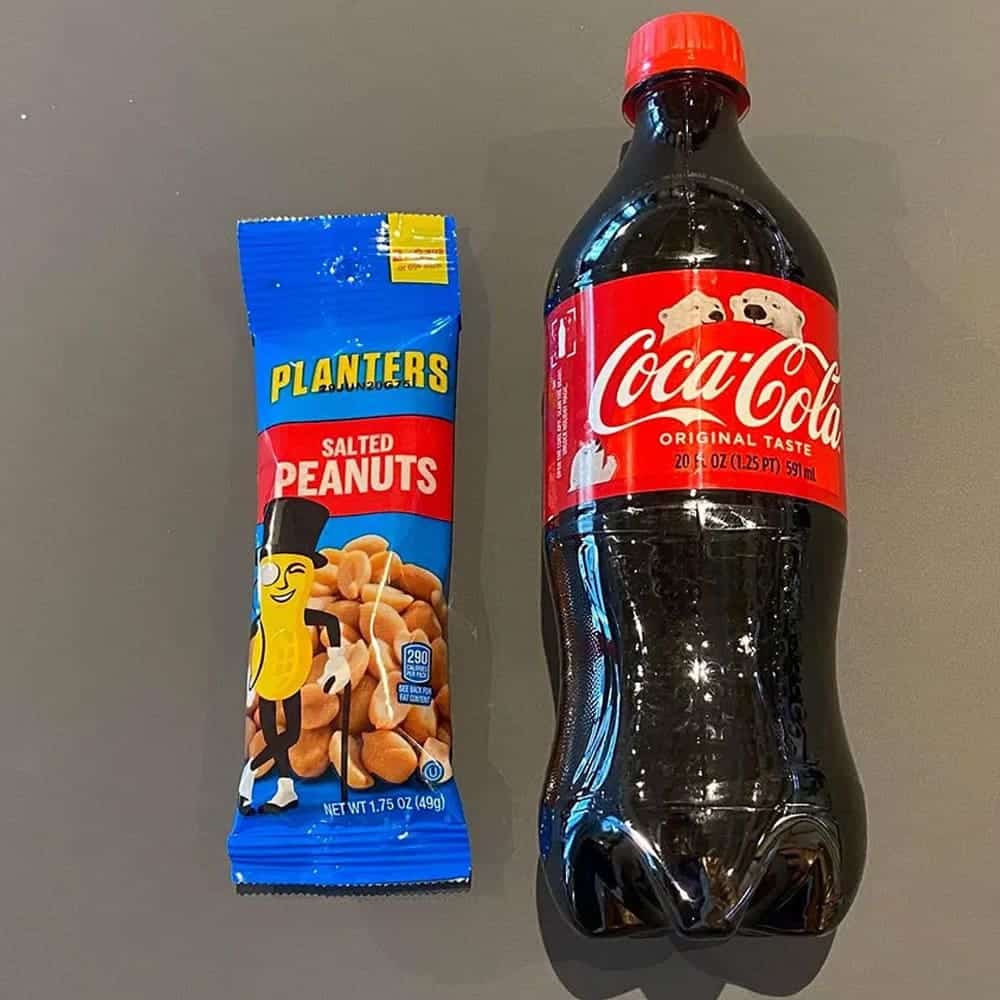 The salty and sweet combination of these two packs a punch every single time. Hardly a recipe but a definite must-try.
GET THE RECIPE HERE.
59. Sweet Tea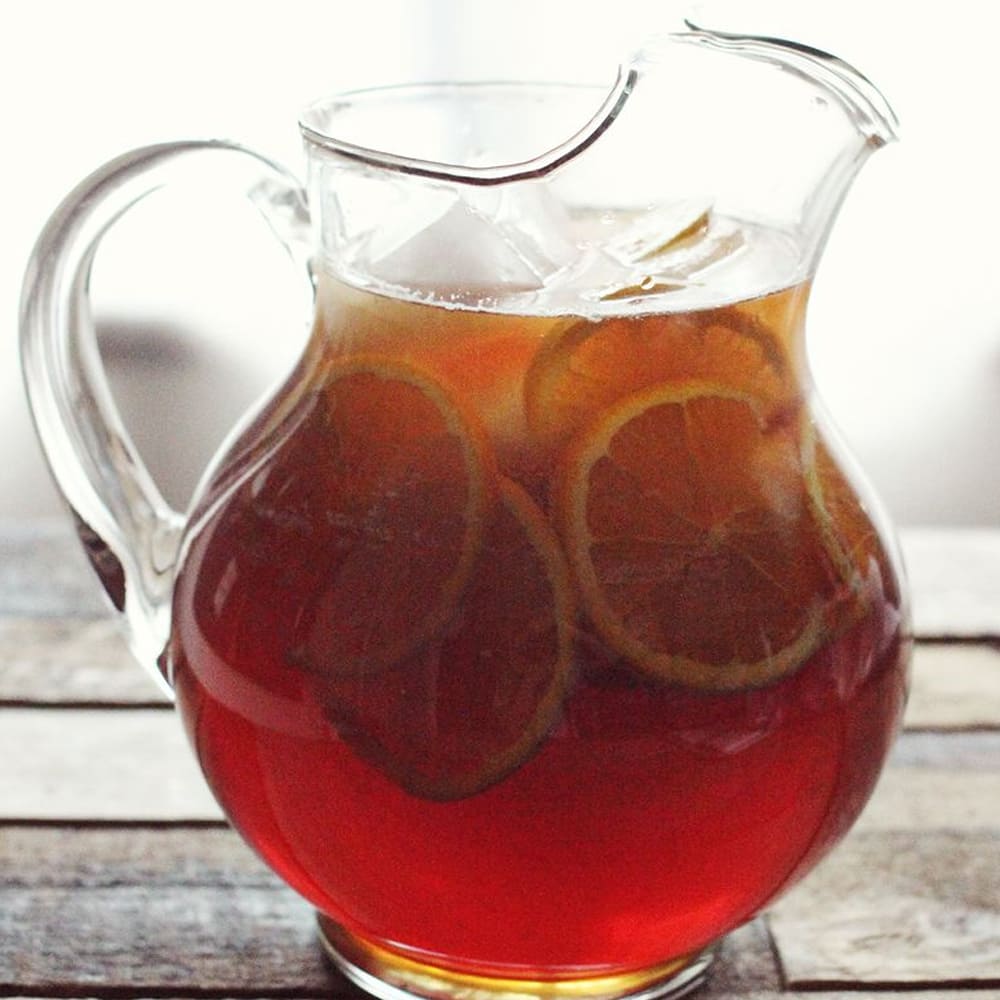 This wine of the South is never absent from any Southern restaurant. It's addicting and is the perfect beverage to counter the summer heat.
GET THE RECIPE HERE.
60. Mint Julep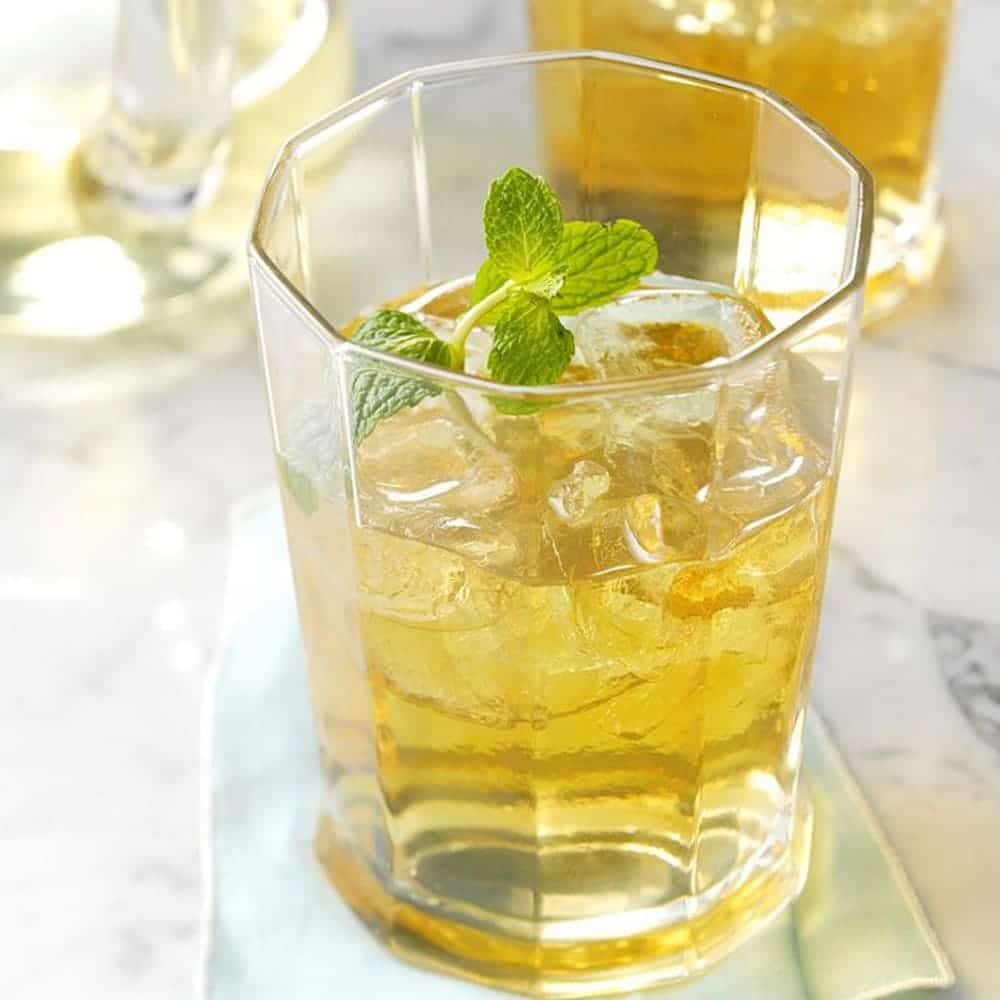 A Kentucky favorite, this drink is made with bourbon, fresh mint, and mint sprig, which is a truly refreshing drink.
GET THE RECIPE HERE.
---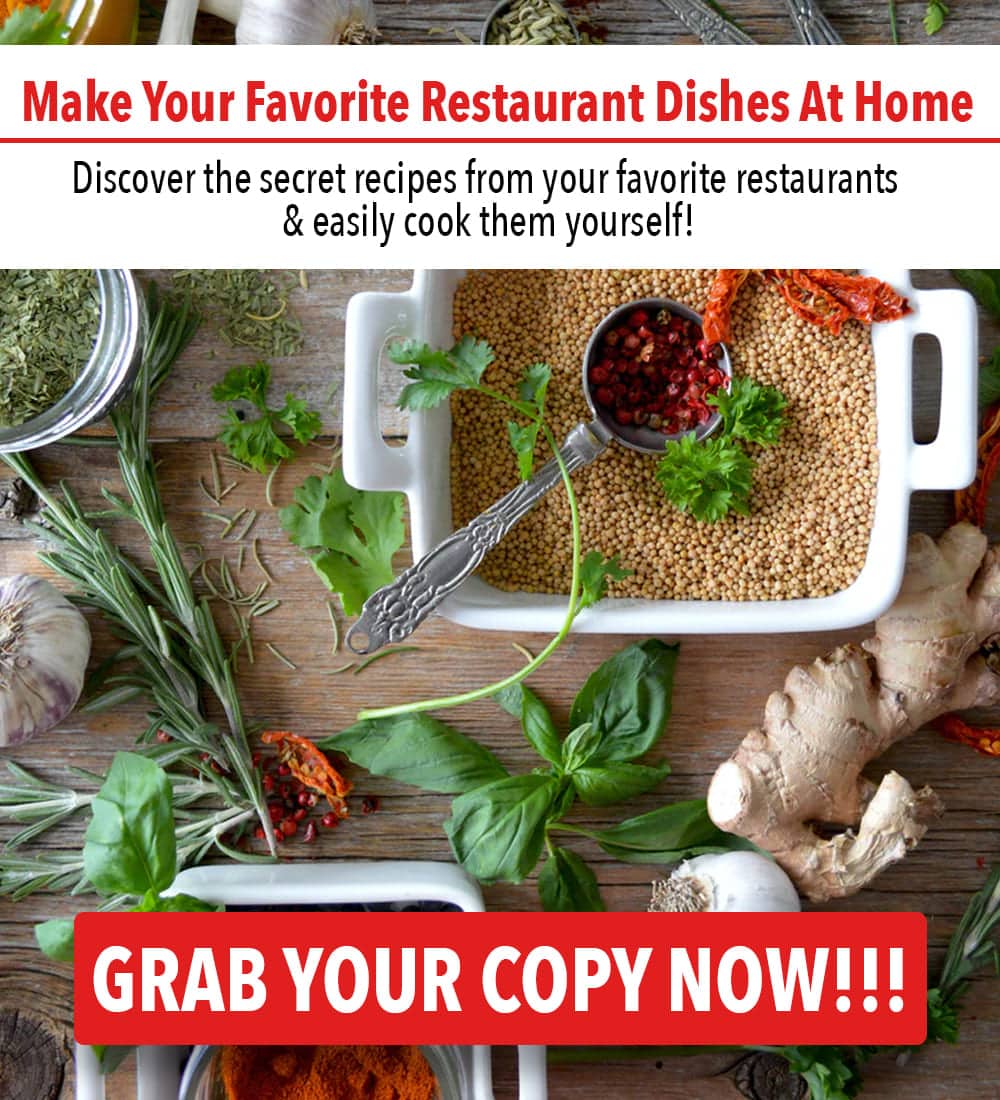 ---
61. Divinity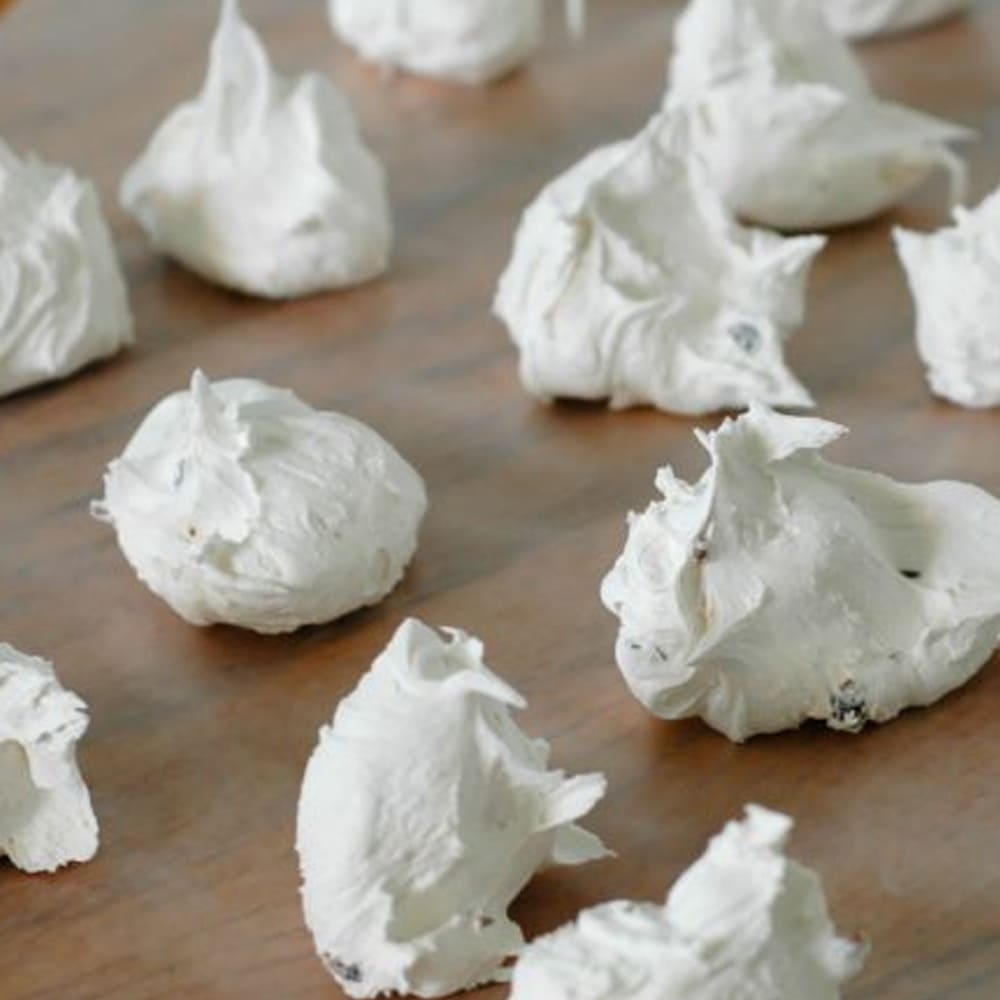 This white candy which looks like a cloud, is a sugary goodness that melts right into your mouth. It can be tricky to make
GET THE RECIPE HERE.
62. Coca-Cola Cake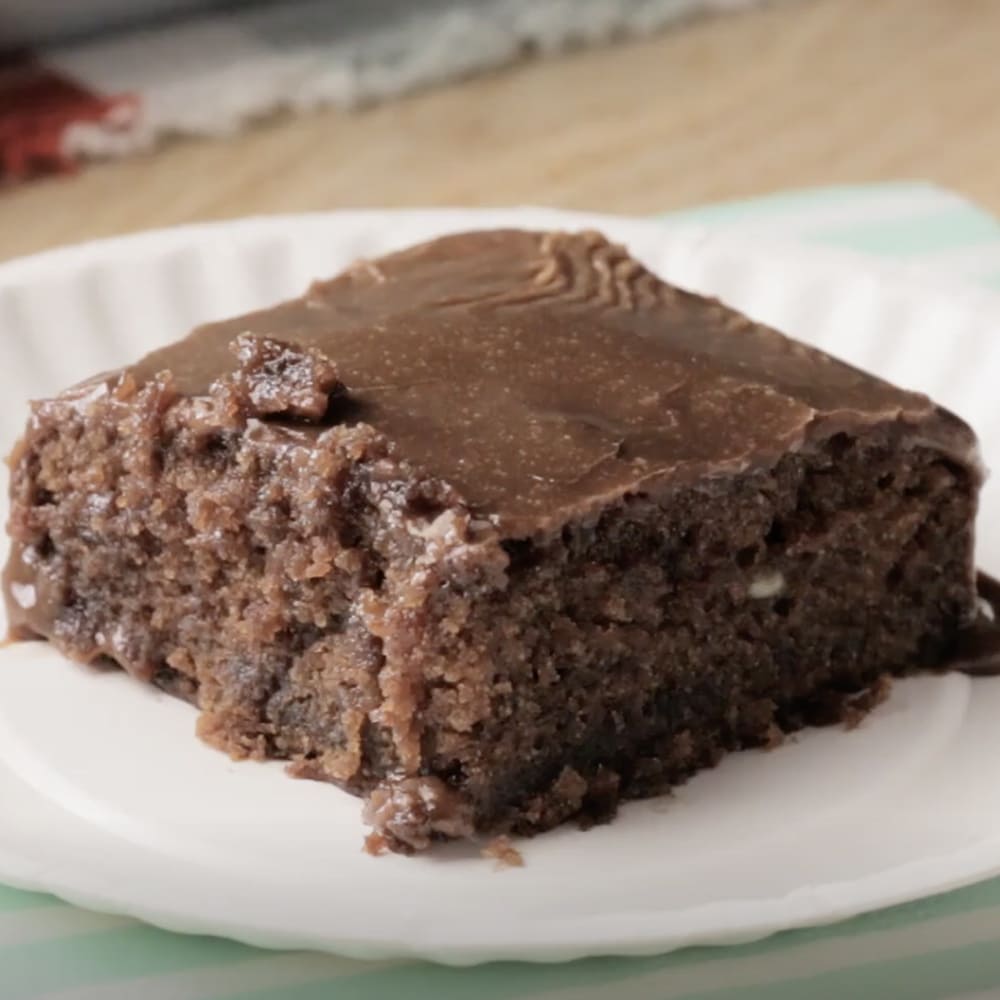 This might be a bit new but adding coca-cola for the sweetness and airy texture is something Southerners swear by. Feel the punch of this dessert with marshmallows and icing for gooeyness.
GET THE RECIPE HERE.
63. Hummingbird Cake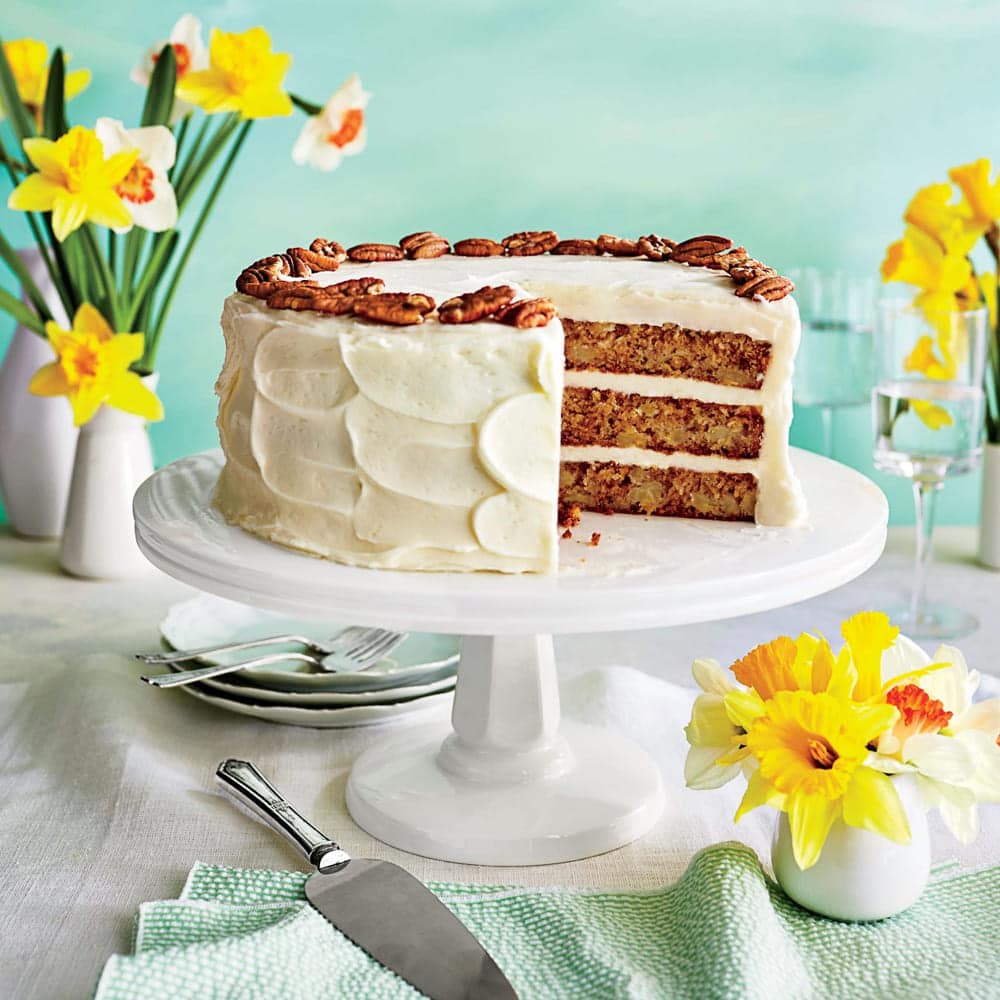 The Hummingbird cake is a three moist layer pineapple and banana cake topped with the Southern favorite cream cheese frosting and toasted pecans.
GET THE RECIPE HERE.
64. Red Velvet Cake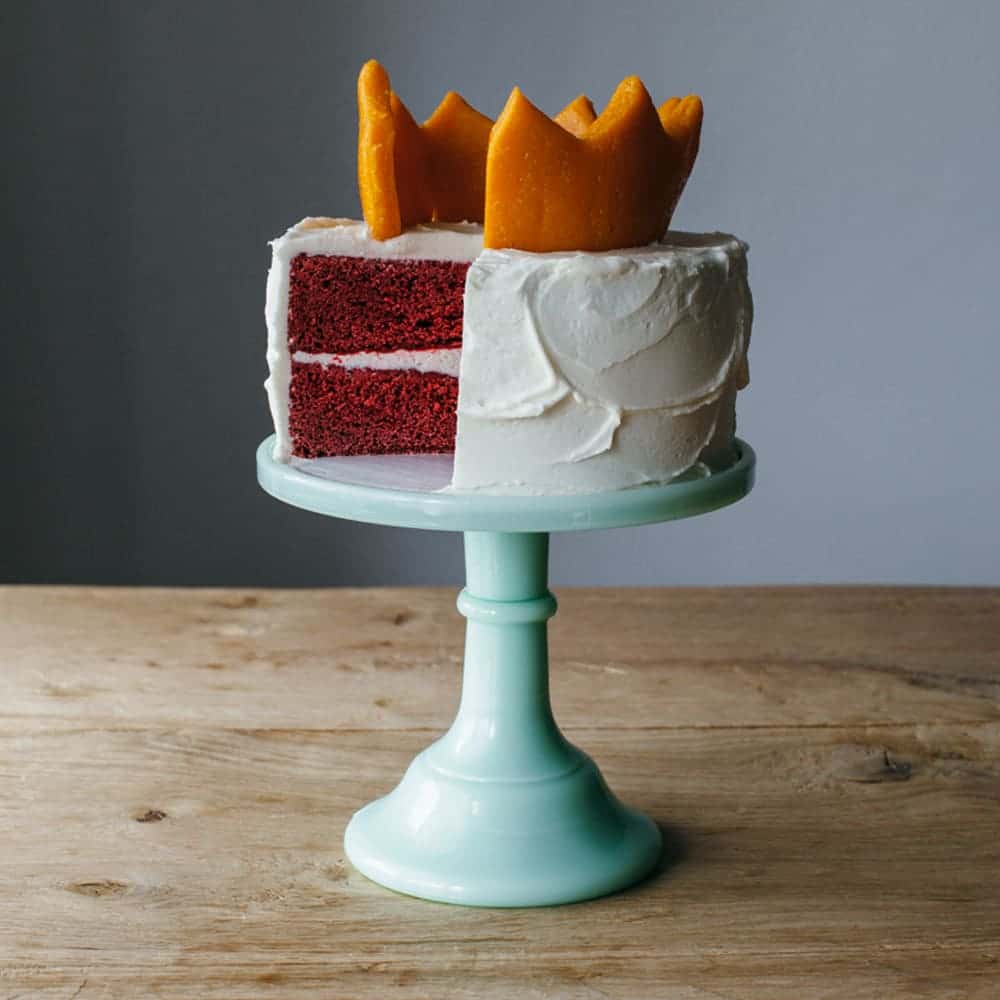 This dessert doesn't have any Southern roots, but it became so popular that you see them almost everywhere. The Southern version of this dessert usually uses a cream cheese filling to balance the flavors.
GET THE RECIPE HERE.
65. Bourbon Bacon Chocolate Chip Cookies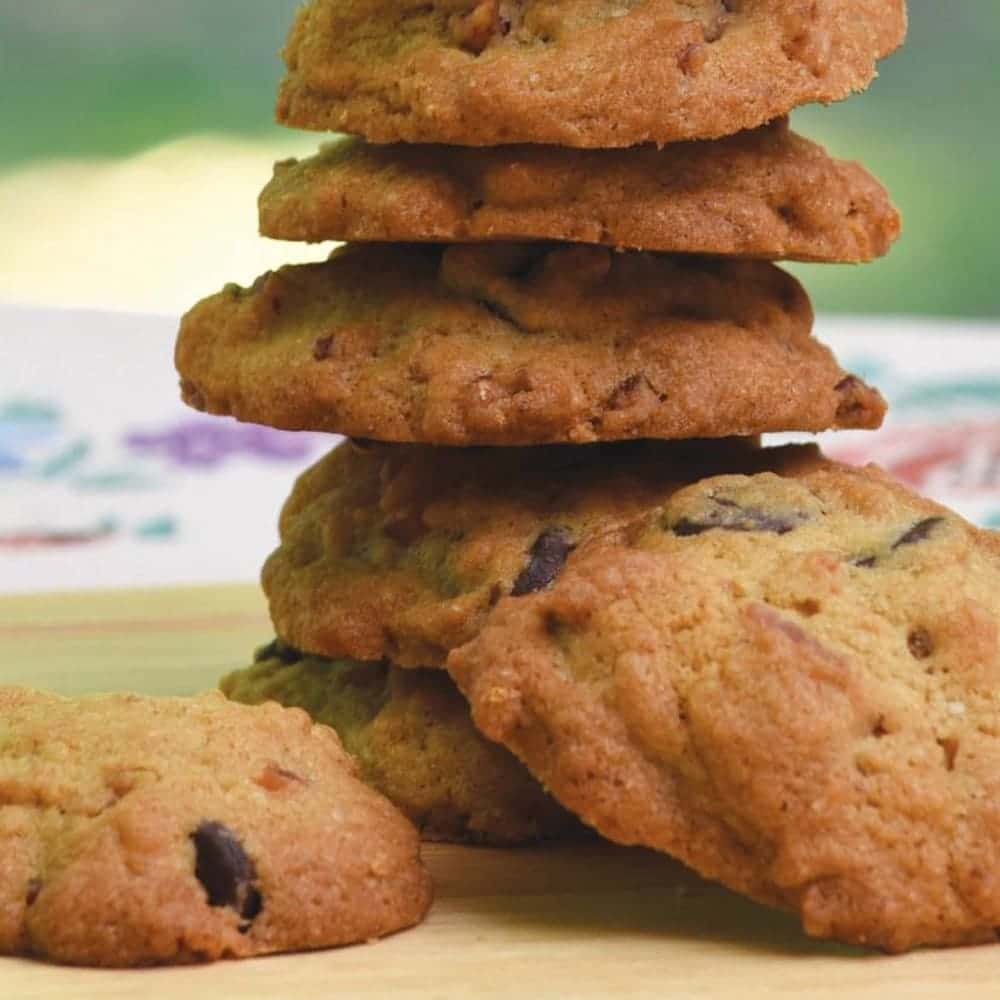 These choco-chip cookies are life-changing with its mix of bourbon and salty bacon that creates an unforgettable umami flavor. And it's definitely one of the best twists on Southern recipes.
GET THE RECIPE HERE.
---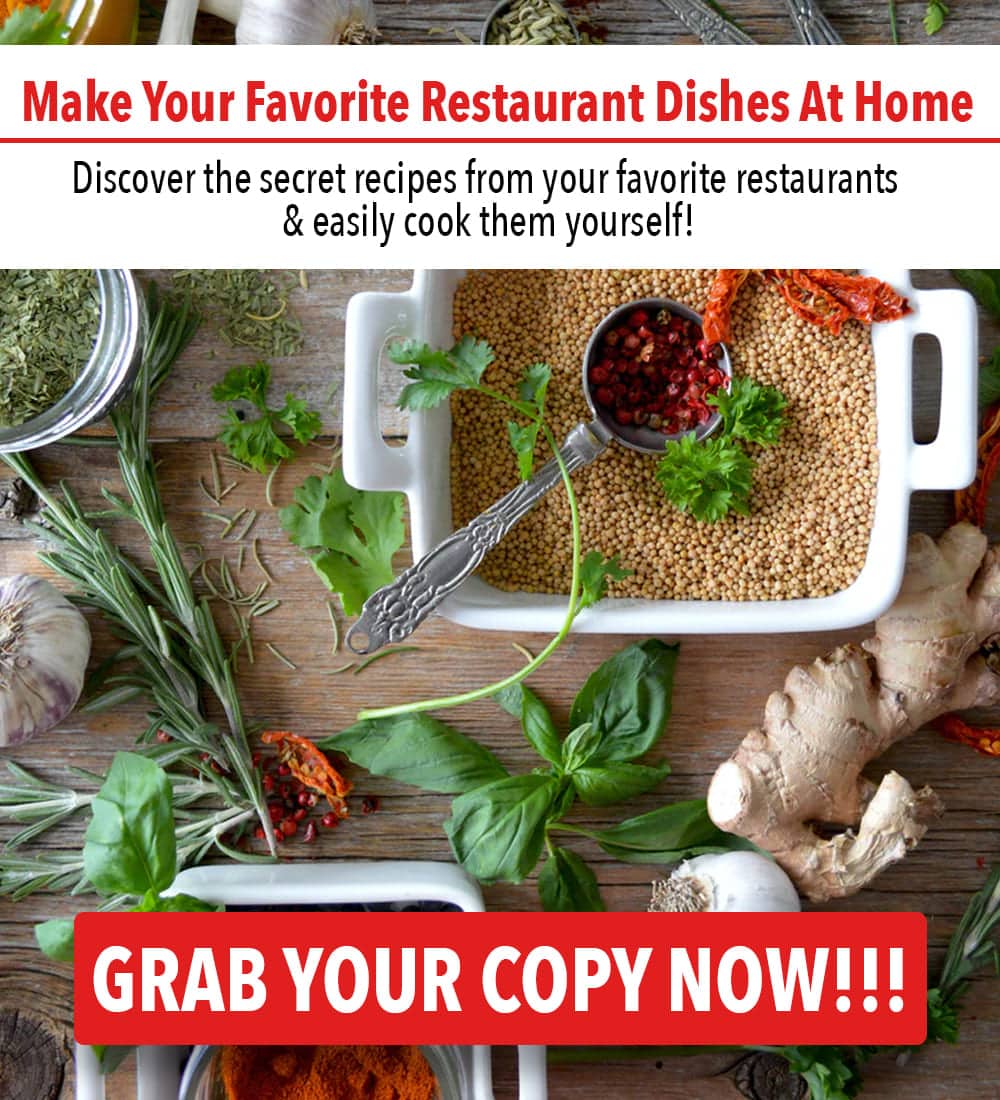 ---
---