Certainly, there has been a lot of insights with regard to country music, its roots, and its artists. Several deep dives have already shed some light on the origins of the genre and how it cultivates its artists.
However, there are only a few literary pieces that exist right now that fully encapsulates the crisp and unique perspectives of each artist, whether it may be the musicians in the background or the singers themselves, as much as how Sheree Homer does it.
Sheree Homer and Under the Influence of Classic Country
Sheree Homer was born and raised in Wisconsin. Thanks to her mother's impressive 45 rpm collection, she grew up with heavy influences of rockabilly and rock and roll. She became a fan of Elvis Presley, Fats Domino, Chuck Berry, Buddy Holly, Bill Haley, Little Richard, and Jerry Lee Lewis.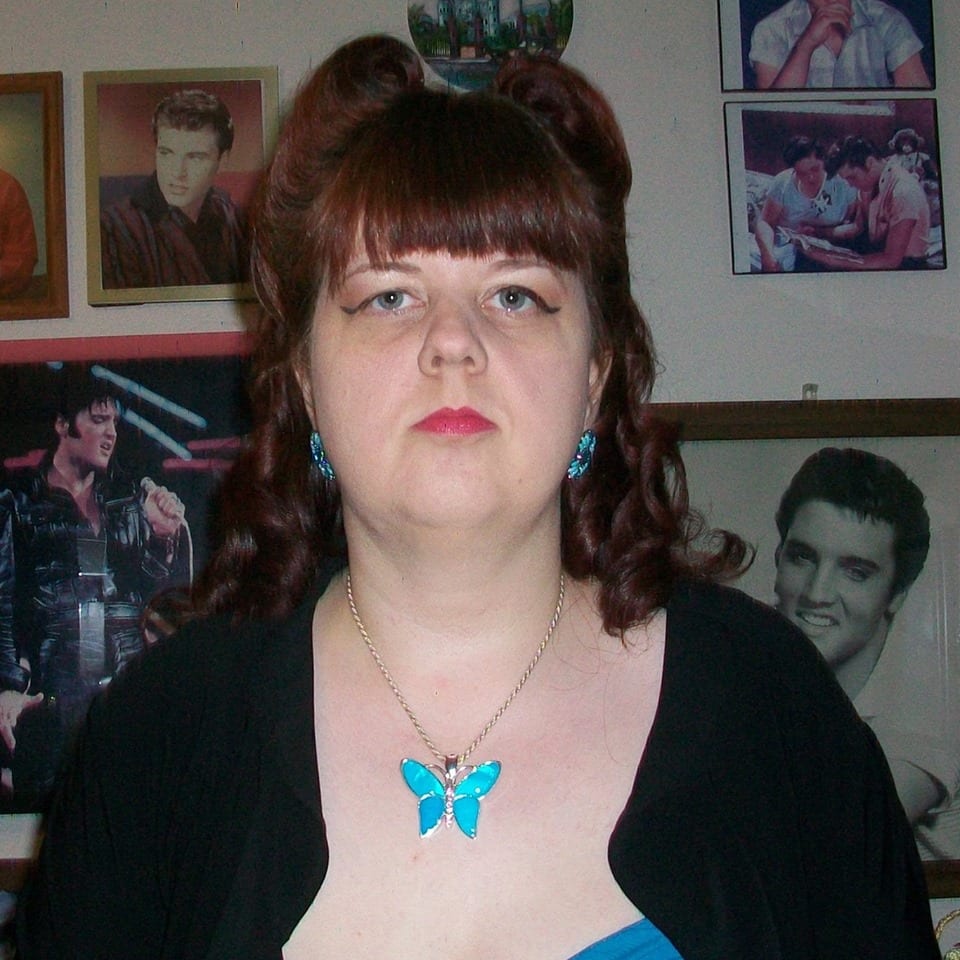 She graduated with a Bachelor of Arts degree in English and a concentration in writing, where she wrote for college newspapers and magazines. It was then when she started her own rockabilly magazine and where she interviewed newer artists with the intention to give them more respect and recognition.
Now, Homer is on her fourth book, and the intuitive understanding of each of the stories, and the attention to detail that she gives each interview shows her caliber that she has as a writer and as an interviewer. Previously, she has released Catch That Rockabilly Fever (2009),  Rick Nelson: Rock and Roll Pioneer (2012), and Dig That Beat (2015).
Under the Influence of Classic Country offers a different perspective of the lives lived of the artists from the 1940s. Whether it's from Mickey Giley's origin story, or Charley Pride and Faron Young's friendship, the book is filled with insightful stories about the classic artists of the 40s and 50s.
Here at Country Thang Daily, we had the pleasure to interview Homer. We had a little insight about her own origin story, and how she came to love roots and country music, and how she translates that love to her passion: writing.
Country Thang Daily: So, the first question, we'd like to know how your love for roots music started. What was it with your mother's records sparked that interest in you?
Sheree Homer: My mom has always loved Elvis Presley and rock and roll, so it was only natural that while she was pregnant with me she played their music. She told me later that I moved around whenever she played records. However, my first memory of loving rock and roll and roots music was when I was three years old. I would constantly ask my mom to play "Shake, Rattle, and Roll" from the This is Elvis movie soundtrack. Wearing her purple butterfly cowboy boots, I had fun twisting to the tune.
It wasn't until I was sixteen that I really dug into her record collection, on my own. We were renumbering her 45s, and she suggested that I give a listen to Ricky Nelson because he was similar to Elvis. The first songs I heard of his were "My Bucket's Got a Hole in It" and "Believe What You Say." That same day, I went to Best Buy and bought a VHS collection of The Adventures of Ozzie and Harriet. After seeing and hearing Ricky, I was a goner. At that same age, I became a fan of Carl Perkins, Bobby Darin, Wanda Jackson, etc.
CTD: How did you translate that love for roots music translate into the literary pieces that you have right now? Especially now that you're writing your fourth book?
SH: I felt it was important to give respect and recognition to both the legends and newer acts, and the best way to do that was by writing their biographies. The legends especially have such great stories to tell, and to me, it's helping to preserve musical history. Once they pass away, usually their youthful escapades go with them.
CTD: While we're at the subject of your book, what's unique about this fourth one? Can you tell us more about it and how is it different from your first three releases?
SH: My fourth book concentrates on classic country artists, such as Ray Price, Waylon Jennings, Ernest Tubb, Loretta Lynn, and Faron Young. There are thirty-six artists profiled within the pages of Under the Influence of Classic Country. It's different from my other three releases in that I hadn't devoted an entire book to country artists. The one prior to this release, Dig That Beat, had a couple of country singers, but overall that biography was a mix of '50s pop, rockabilly, rhythm and blues, and rockabilly singers. My first was an homage to rockabilly music while the second book was strictly about Ricky Nelson. As you can tell, I love many genres, and I try to incorporate those into the books that I write.
CTD: Your first three books were mostly centered on rockabilly, rhythm and blues, and rock and roll, so why did you choose to focus on country music now?
SH: I had an idea to write a book about rhythm and blues artists, but the interviews weren't coming together for me. I then switched gears to country music, which is another love of mine. There aren't many country legends still living from the golden age, so I thought it was imperative I write about them now before they all pass away.
I've always been a fan of certain country songs that I had heard either on the radio or from my mom's record collection, but I don't really remember when I started digging deeper into the genre. Rockabilly has roots in country music, so one artist can lead you to another. I always like to ask an artist's musical influences, and if I am not familiar with some of them I'll look them up. That has led me to many favorites.
In recent years, listening to XM Sirius Radio's Willie's Roadhouse and Outlaw Country has enabled me to discover a lot of "new" artists and songs that I like. I also know that I was never really a big fan of Johnny Cash's, but since I have started going to see the tribute artist Jonathan Lyons my appreciation for his music has grown. My newfound knowledge of his repertoire has expanded to more favorites.
CTD: We'd also like to know, out of all of the people you interviewed, what was the most memorable moment for you? Who was the most memorable person you interviewed?
SH: It's hard for me to pick one particular person because I have interviewed so many, and there were numerous highlights. However, one of the first interviews I ever did, even before I was a professional, was with The Crickets. I hadn't yet started my rockabilly magazine, which lasted for eight issues. I approached them by mentioning what a big fan of theirs and Buddy's I was and how I was starting a magazine. I then asked if I could interview them. By the way, this was in person, one of the few I have done. Usually, they are via phone or email. Anyway, they were extremely cordial, taking their time and answering all my questions. That really meant a lot to me, and it still does because I was an unknown at the time. Perhaps they were impressed that someone so young loved the music.
CTD: We'd love to know how your creative process! How does it all come together once the interview process is done?
SH: The creative process is a long one. Each book takes two and a half years for me to write. I am sure that is partially due to the fact that I am both a perfectionist and a procrastinator. I have to be in the mood to write. After the interviews are conducted, the next step is transcribing the tapes. Incidentally, I record every phone interview, to ensure accuracy. This is a painstaking process because I may listen to one sentence numerous times.
Then, I take the information that I have and combine it with other interviews, if mine is not particularly long or detailed, and general information that I find in books or on websites. All of that gets intertwined into a cohesive prose piece. Finally, before I send it to press, I edit each biography at least six times, which includes a read-through by my mom. I am particular about making my books interesting for the reader- by telling captivating tales of life on the road and in the studio, stories behind famous songs, and revealing their musical influences.
Homer calls her job as 'time travel,' and considerably so. She essentially transports herself and her readers with the stories that she shares in her books.
She also considers her work as the preservation of history for the years to come. Her love for the 40's and the 50's era has reflected in her works, and certainly, her books are a treasure to fans, and artists of the present and the future.
You can pre-order the fabulous book right here. Under the Influence of Classic Country will be available in the fall of this year. It's definitely going to be an amazing read, so buckle up and get ready to grab a copy!
---
---