Chris Stapleton's duet with Justin Timberlake at the CMA Awards in 2015 may have created a defining moment in modern country music. Still, his ultimate duet partner will always be his wife Morgane Stapleton.
Morgane Stapleton, 37, was born on January 25, 1983, in Nashville, Tennessee. She is known for being more than just a pristine harmonizer. She's a songwriter who has written material recorded by LeAnn Rimes, Kellie Pickler, and a No. 1 hit for Carrie Underwood. She's also a singer in her own right, once dubbed the best pure country singer in town.
Morgane Stapleton's You Are My Sunshine proves she was something else. Her version is both twangy and dark. The way she was able to bring out aching and yearning into this children's rhyme is honestly, straight-up incredible.
Read on to get to know Chris Stapleton's Wife a little better and see how her career is taking off, too. 
When She Met Chris Stapleton
Chris and Morgane met through the music scene about 17 years ago as they were working at neighboring publishing offices. They met at the renowned Sea Gayle Music publishing company in Nashville, where she would always hang out, hoping that Chris would show up. She admitted that she had a crush on Chris.
"We'd hear the jingle of his keys as he walked down the hall, and we knew he was coming to play us whatever new song he had written," Morgane said. "Eventually, he asked me to write a song with him, and that ended up being our first date. We didn't get much writing done that night."
Love quickly blossomed from that first date. The couple married in 2007. Before they said "I do," Chris had the words "You Are My Sunshine," secretly etched into his ring too. "That's our story," Chris told Rolling Stone.
Making Music And A Big Family Together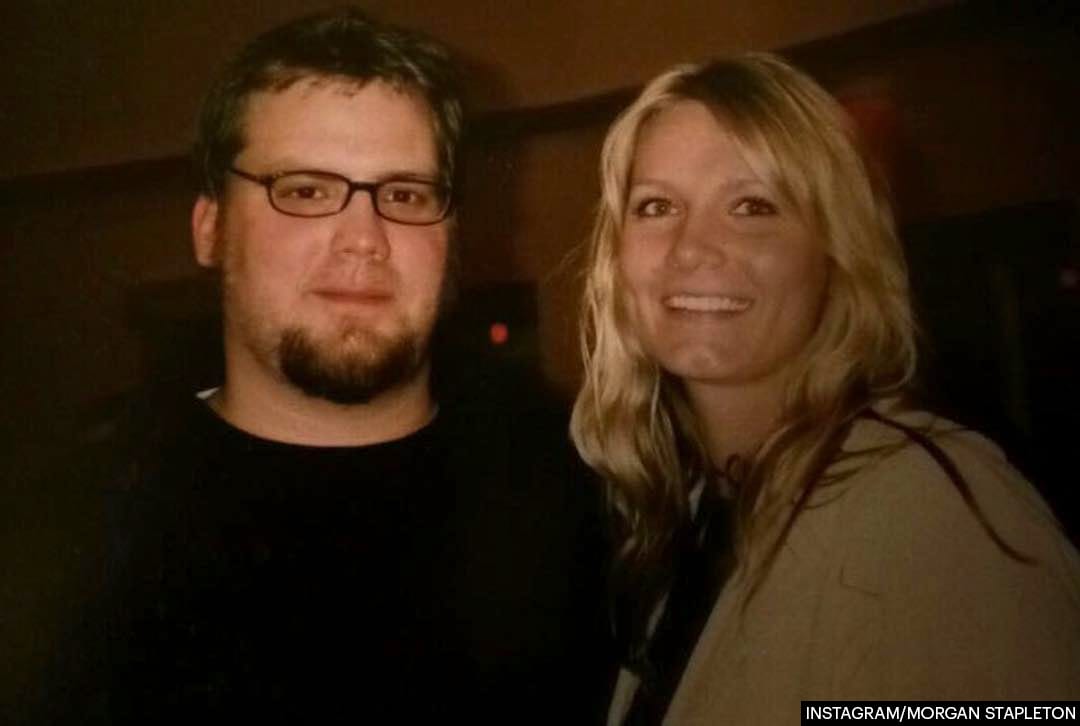 Chris Stapleton's wife has always been by his side every step of the way, even during his beardless days. She has helped to guide him in recording the right songs. In fact, most of the songs from Chris' debut album came from the lists she made.
She had collected Chris' growing catalog and listened to the demos on repeat. Morgane chose from Chris' thousand of published songs, and it was absolutely not easy. But the couple's hard work paid off. During the 2015 CMA Awards, Chris took a trio of unlikely wins for New Artist Of The Year, Album Of The Year, and Male Vocalist Award. And of course, he scored the most-talked-about musical moment of the night through his performance with Justin Timberlake.
Chris Stapleton's spouse, meanwhile, found herself pondering the weight of it all. "It's just heavy glass, and it means a ton," Morgane said, "It was a performance and three awards, and life is completely different."
After five Grammys, multiple awards, and several other nominations, the couple continues to write and perform together. They were also blessed with five children. They have a son and a daughter, Waylon, and Ada.
On April 15, 2018, Chris and Morgane's twins, Macon and Samuel, were born. Reba McEntire announced their arrival live when she was hosting the 53rd Academy of Country Music Awards. On May 12, 2019, Morgane Stapleton kids got a new member as they welcomed baby number five into the world.
Morgane did not reveal the name or gender of the baby but did share a sweet photo of the newborn's arm in a mustard-and-white striped outfit. Chris and Morgane is doing a great job of keeping their kids out of the public eye. "I signed up for this," Chris said. "My children did not. I am a very private person, and in that respect, I keep my children out of it. They're children, and they deserve the chance to be children."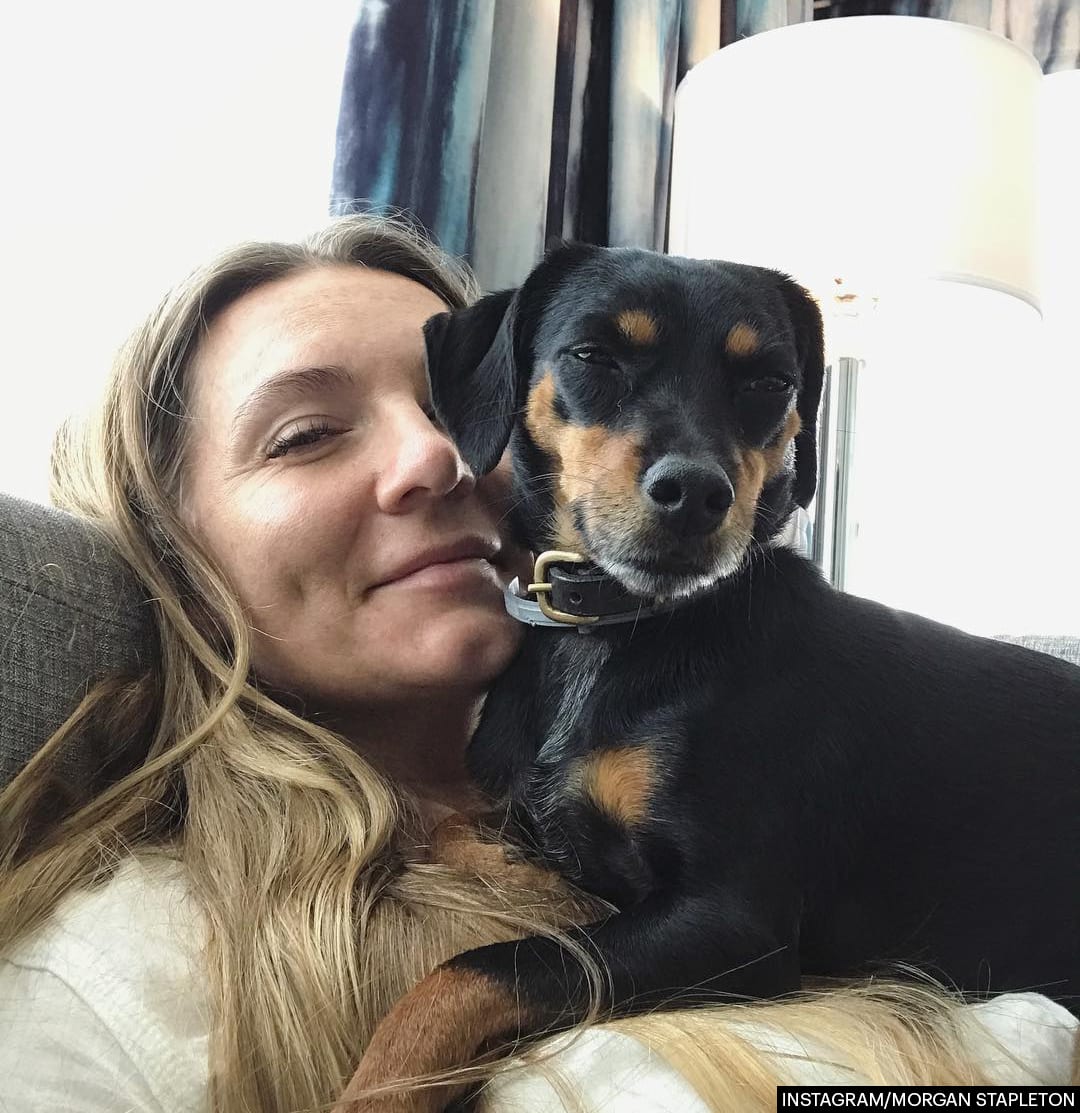 Facts About Morgane Stapleton
1. She's been putting fame and fortune to good use
Chris and Morgane revealed on social media that they had launched Outlaw State of Kind, an organization that supports causes close to the couple's heart.
"OSOK is Chris + Morgane Stapleton's charitable fund that supports a variety of causes close to their heart," the post said. "We look forward to using this platform as a way to shine a light on the organizations OSOK supports."
The website revealed that OSOK, which has been established in 2016, previously supported the Hand in Hand hurricane relief benefit. The St. Jude Children's Research Hospital's This Shirt Saves Lives campaign, among other causes, was also included.
2. She was honored by BMI
Morgane Stapleton songs were undoubtedly made to be a hit. This is why BMI, the performing rights organization, honored Morgane Stapleton. It was for her part in composing Carrie Underwood's No. 1 hit, "Don't Forget To Remember Me."
3. She's have been her husband's source of strength
Chris Stapleton may have one of the best voices in the music industry, but he admits to having concerts where he doesn't feel his best. Luckily, when that happens, the singer-songwriter would just look across the stage and look at his wife, Morgane, to find the strength to keep going.
"When you have nights when you don't feel like you've got it in you vocally, you kind of look to [Morgane] and lean on her, and it pulls something out in that," Chris said. "She's strength in a lot of ways."
"She knows all my tricks — that's what I tell people — onstage and off," the "Tennessee Whiskey" singer continued. "It's a cool thing. I don't think I know anybody else who gets that level of being married but also working and interacting. And sometimes that's a hard thing to walk around 'cause we're married, but also, how cool. We take the kids out, and we've got just a traveling family roadshow. It's fantastic."
Morgane Stapleton's age is now 37 years old, but she already had accomplished a lot. This talented mama is definitely a powerful force in country music.
---
chris stapleton, Morgane Stapleton
---