A Little Something about Merle Travis
Merle Travis was a guitar-playing country artist back in the mid-'40s. He is from Kentucky where he worked in a studio recording, radio, and live stage shows. Travis was also an actor who played parts in some Hollywood films. In 1946, he signed a contract with Capitol Records and had early hits. Capitol made him record an album about folk songs and three were coal mining songs. Those songs were about life in the mines of Muhlenberg Country, Kentucky, where his father used to work. One of these songs was Tennessee Ernie Ford's first No. 1 Hit, "16 Tons." The other one is "Dark As A Dungeon."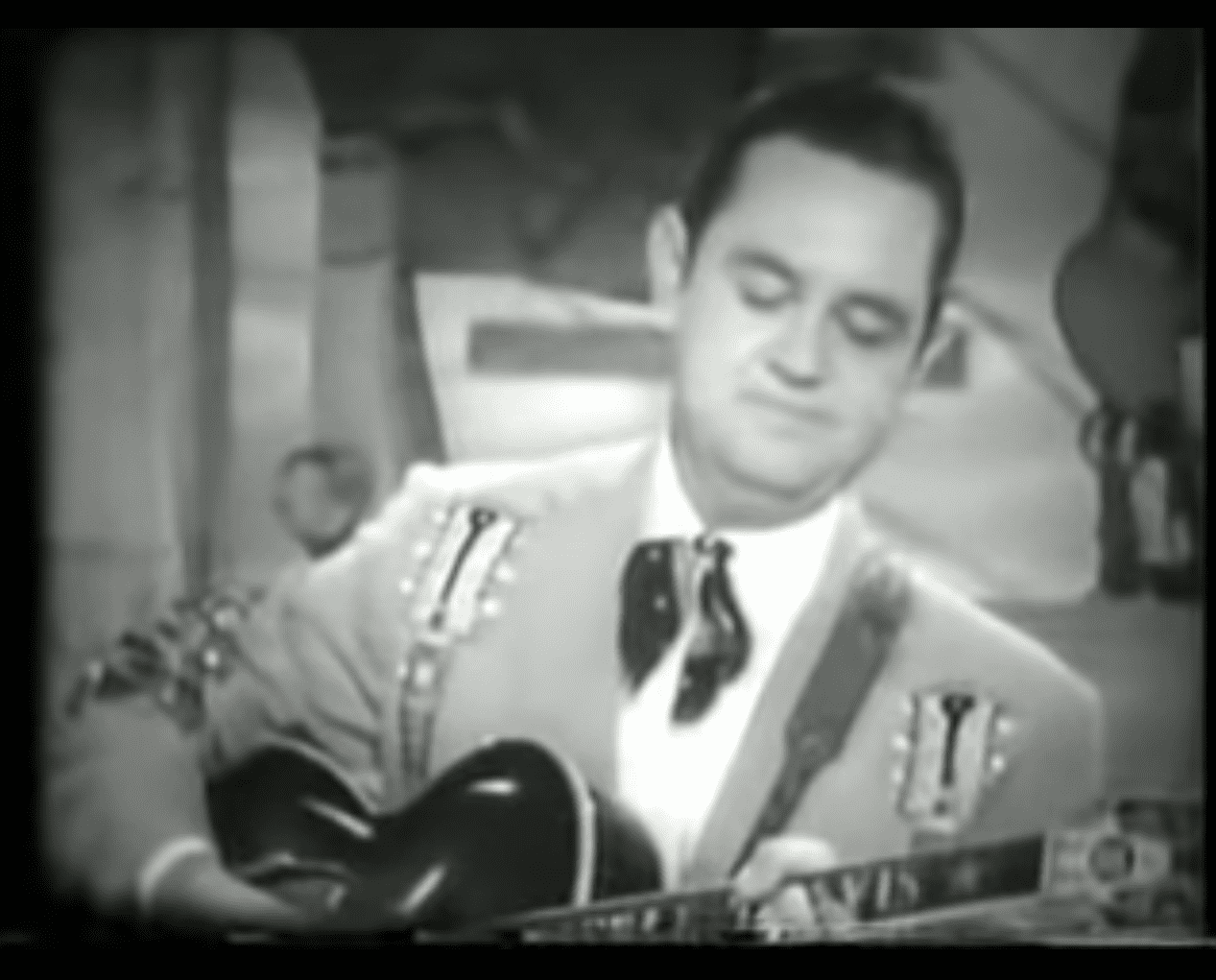 "Dark As A Dungeon": One of the Saddest Songs Ever
Written and sung by Merle Travis, "Dark as A Dungeon" tells the sad truth about the real danger of working as a coal miner. It is quite unfortunate but the song became a rallying song among miners seeking to improve working conditions.
Did Johnny Cash Popularize the Song?
Apparently, the song's fame came when Johnny Cash performed "Dark As A Dungeon" during his concert in Folsom Prison. In the live performance, one of the men was laughing but Johnny Cash gently admonished the man saying,
"No laughing during the song, please!"
Then, the man replied by yelling something about hell. Cash answered, "I know, hell!" After finishing the song, Cash said the following to the inmates:
"I just wanted to tell you that this show is being recorded for an album released on Columbia Records, so you can't say 'hell' or 'shit' or anything like that."
Here's Johnny Cash's version of the song:
Remember Tennessee Ernie Ford? You'd be surprised that his first No. 1 hit came from one of Merle Travis' hit, "16 Tons." However, it's not the only song that Ford covered from the songs of Merle Travis.
Here's Tennessee Ernie Ford singing "Dark As A Dungeon:"
---
---