A loving daughter named Angie Sutherland became viral online after posting a video singing worship song "Lord, I Wanna Go To Heaven" with his father Edgar Napier. His father was then battling stage four cancer and one of his favorite pastimes was to sit on his rocking chair and play his guitar.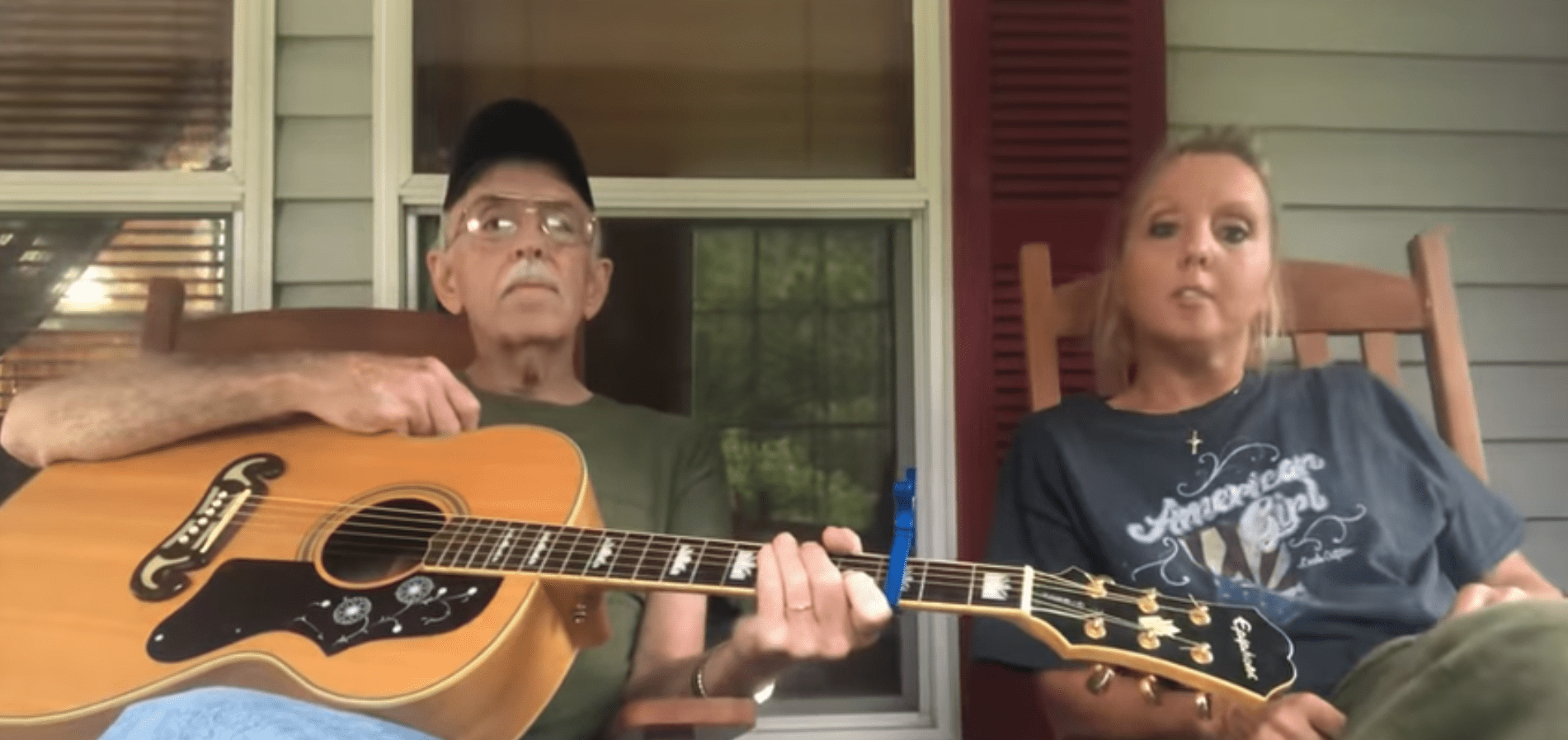 Every child's weakness is to see their parents suffering from pain. There will come a day when we will see your parents suffer and wish God to take away the pain felt by them. Of course, God won't let that happen. Instead of crying and questioning Him, learn to let God handle the pain. Keep praying and be more faithful to Him, for He is the master of everything.
Even if Angie already knows his father's condition, she still continues to sing along with him. One of the most captivating videos they have recorded was the song "Will the Circle be Unbroken." His father played the guitar while Angie sang the song. Netizens were touched with the performance which shows the deep emotions of Angie.
August 25, 2019, was the day when his father left their lives permanently. His father lost the battle with cancer, which took his life away. Angie continued singing as a solo performer after his father passed away. She made her own version of "Give Me Jesus" which has been uploaded on her YouTube account. According to her, music is one of the special bonds they have with his father no matter how far they are apart now.
Lyrics Breakdown
"In the morning, when I rise
In the morning, when I rise
In the morning, when I rise
Give me Jesus"
Looking at the lyrics mentioned above brings inspiration to all people around the world. It also brings comfort for every person who is experiencing difficulties and hardships.
Watch how a daughter sings a heartfelt song to his father here:
Prayers for Edgar, Angie, and her family!
---
---