Kacey Musgraves won the 2019 CMA Music Video Of The Year Award! The winning "Rainbow" was released as a single in February 2019. It is the fifth single from her third studio album Golden Hour. She co-wrote the song with Shane McAnally and Natalie Hemby.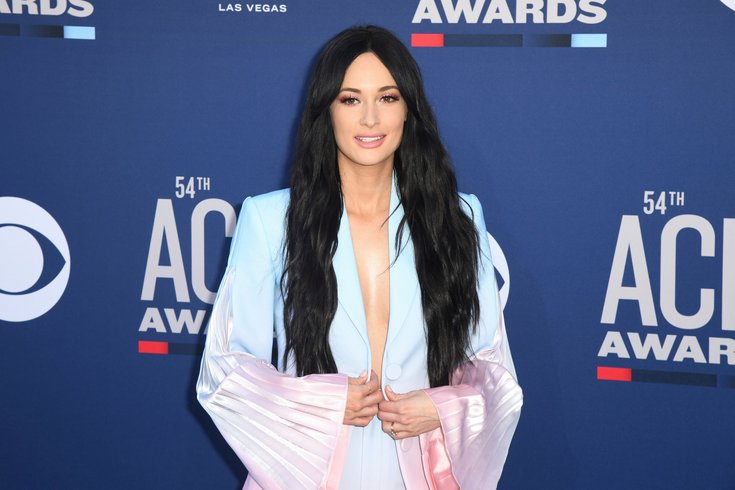 The video shows a single mother taking care of her child, a man facing alcohol abuse, a young person wrestling with gender identity, and a teenager caught in the middle of a family crisis.
The song delivers a message of hope to anyone who is in the midst of dark times.
Kacey Musgraves
Kacey Lee Musgraves was born on August 21, 1988, in Golden, Texas. She began writing at the age of 8 and learned to play the mandolin at the age of 12.
Kacey Musgraves' music addresses real controversial issues that most people are going through. Despite the criticisms, she still reaches out to those whose battles are misunderstood by society.
She has won six Grammy Awards, four CMA Awards, and three ACMA Awards.
Other Music Video Of The Year Nominees
1. "Burning Man" by Dierks Bentley Feat. Brothers Osborne
DIRECTOR: Wes Edwards
"Burning Man" is a song written by Bobby Pinson and Luke Dick. The music video was filmed near the Salton Sea. According to Bentley, several crew members suffered heatstroke while filming the video.
2."GIRL" by Maren Morris
DIRECTOR: Dave Meyers
"Girl" is a song for Morris' second studio album of the same name. She co-wrote the song with Sarah Aarons and Greg Kurstin. It was released on January 18, 2019, as the album's first single.
The music video begins and ends with Morris giving a monologue about what it means to be a girl. It includes footage of Morris performing on stage and various women going through hardships in life.
3."God's Country" by Blake Shelton
DIRECTOR: Sophie Muller
It was released on March 29, 2019, as the first single and partial title track of Blake Shelton's upcoming compilation album Fully Loaded: God's Country. It was written by Devin Dawson, Jordan Schmidt, and Hardy.
The music video was shot in Tishomingo, Oklahoma. It shows historical footage of the Dust Bowl, storms, beautiful nature, and farm shots. It is intended to convey the intensity of farm life, the beauty of God's country and the wrath of God.
4."Some Of It" by Eric Church
DIRECTORS: Reid Long and John Peets
It is the second single from Church's sixth studio album Desperate Man. Church wrote the song with Jeff Hyde, Clint Daniels, and Bobby Pinson.
The  music video is a sequel of his previous video for " Desperate Man." After stealing their album from their record company, Church is now seen in prison performing the song that talks about the lessons in life he realized.
The 53rd Annual CMA Awards aired live today on ABC Television Network. Each year, the nominees and winners are determined by the more than 7,400 industry professional members of the Country Music Association.
The Music Video Of The Year Award goes to the artist and director. The award is for an original Country Music Video of not more than 10 minutes featuring the performance of not more than one song or medley. It is judged on all elements including but not limited to the artist's performance, video concept, and production.
---
CMA 2019, kacey musgraves
---