If there's one thing Jason Aldean loves more than singing, it's definitely being a dad to his four kids. Jason Aldean's children from his previous marriage, Keeley Ann Williams and Kendyl Alden Williams, are now in their teens and off to become strong women in their own way.
And when he married Brittany Kerr, their blended family has grown even more as they welcomed, Memphis Aldean Williams and Navy Rome Williams, into the world. Jason admits that it's quite like a circus with four kids at home.
Let's learn about Jason Aldean's kids a little bit more.
Keeley Ann Williams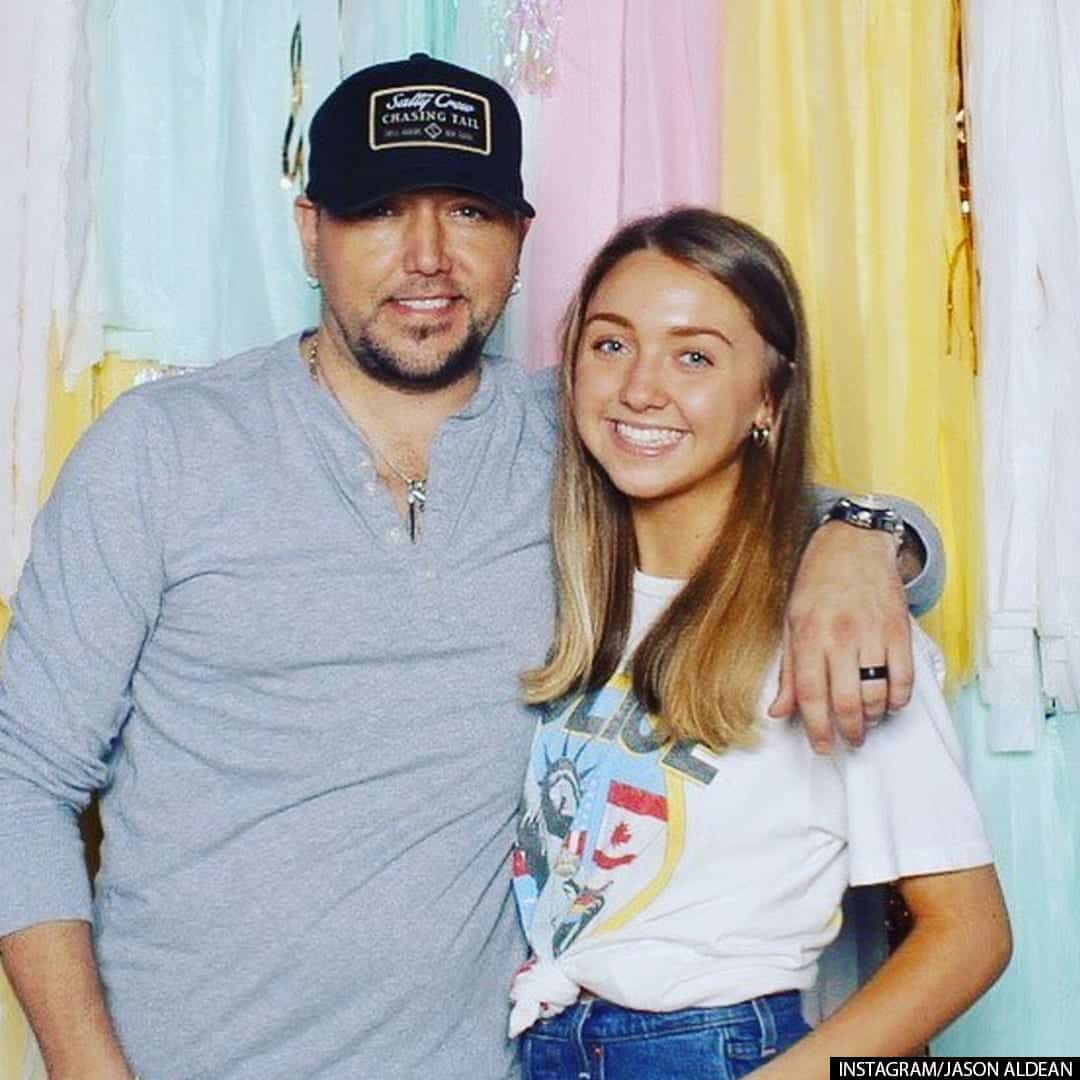 Jason became a first-time dad when he and his ex-wife, Jessica Ussery, welcomed Keeley Ann Aldean into the world on February 14, 2003. Keeley was just a toddler when Jason scored his first hit, "Hicktown." Fifteen years and several chart-toppers later, Keeley has transformed into a beautiful independent young woman, and she seems to be following her dad's musical footsteps.
Keeley Ann Williams, now 17, recently took up some guitar lessons. "She just came up to me a couple of months ago and said she wanted to start learning how to play guitar," Jason Aldean revealed. "I was like, 'Well, okay, what do you want to learn? Do you want to learn how to play rhythm? Rhythm acoustic, kinda like I play?' She was like 'No. I want to play like Slash, from Guns N' Roses.'"
Her taste in music is definitely vastly different from her father's. "She's playing all this '80s rock stuff, and I'm like, 'This is awesome!' She has a diverse sense of style in the music she likes, which is cool."
Kelley had already shown how smart she was, even when she was just four. In Jason Aldean's 2007 interview with People, he insisted that Kelley is "four, going on 16." Her father revealed that, at a young age, she talked like she's in her mid-20s already. "She uses words that I don't even know what they mean! She's really smart. I know everybody says that about their kid, but she's very smart, very cool."
Kendyl Alden Williams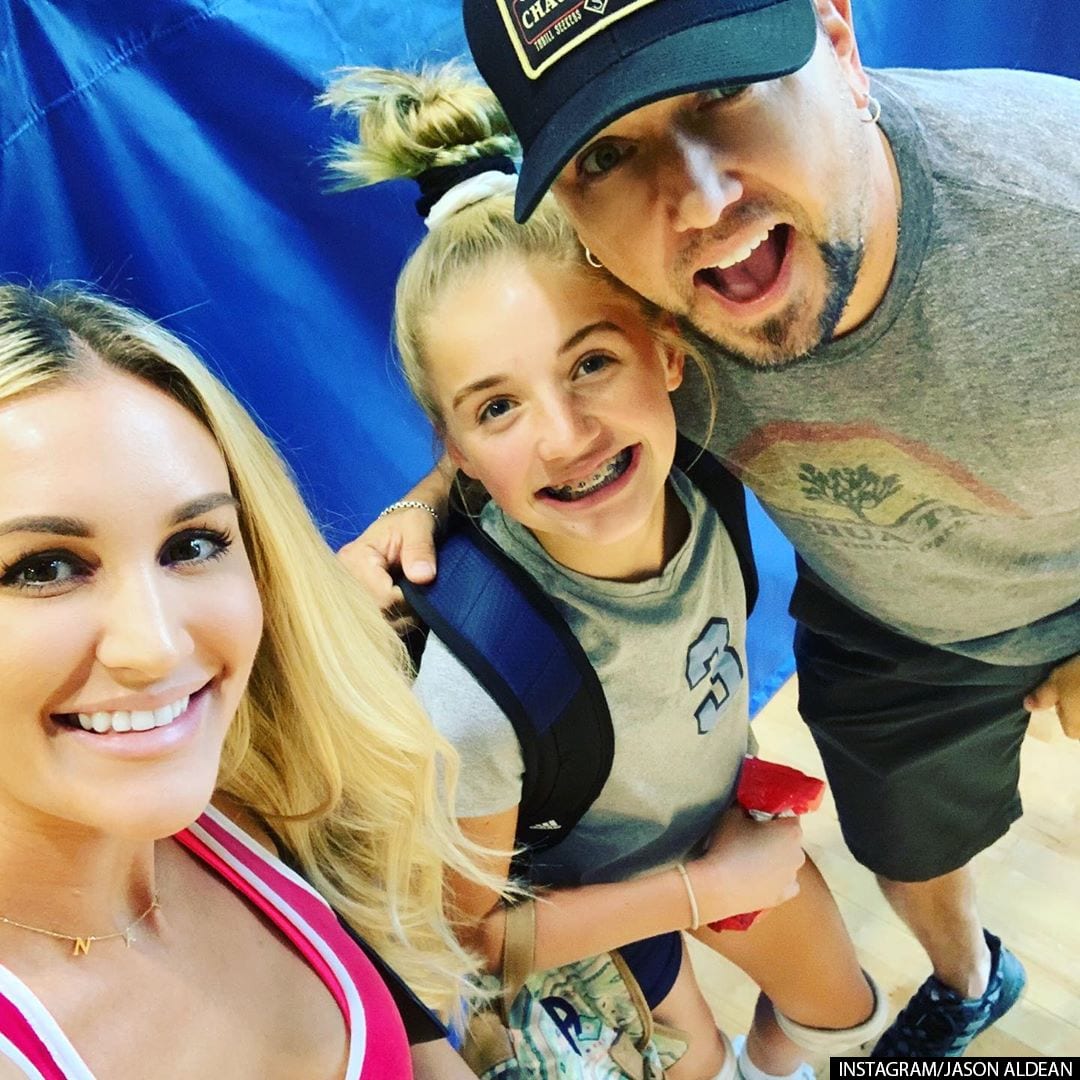 Keeley became a big sister to Kendyl Alden Williams on August 20, 2007. But unlike Keeley, Kendyl is not entirely interested in music.
"What's funny is my younger daughter; she just doesn't really care. She's not a huge music lover," Jason Aldean said. "She'll have a song get stuck in her head every now and again, but for the most part, she could do without it."
But according to Jason, the 12-year-old Kendyl Alden Williams is very helpful when it comes to taking care of her little brother and sister. "They've been really good with him [Memphis], you know, both of them — but especially Kendyl," the singer shared. "She's the one who wants to really help out a lot — feed him, burp him and change him. She sits there on the couch with him and watches TV and hangs out with him."
Memphis Aldean Williams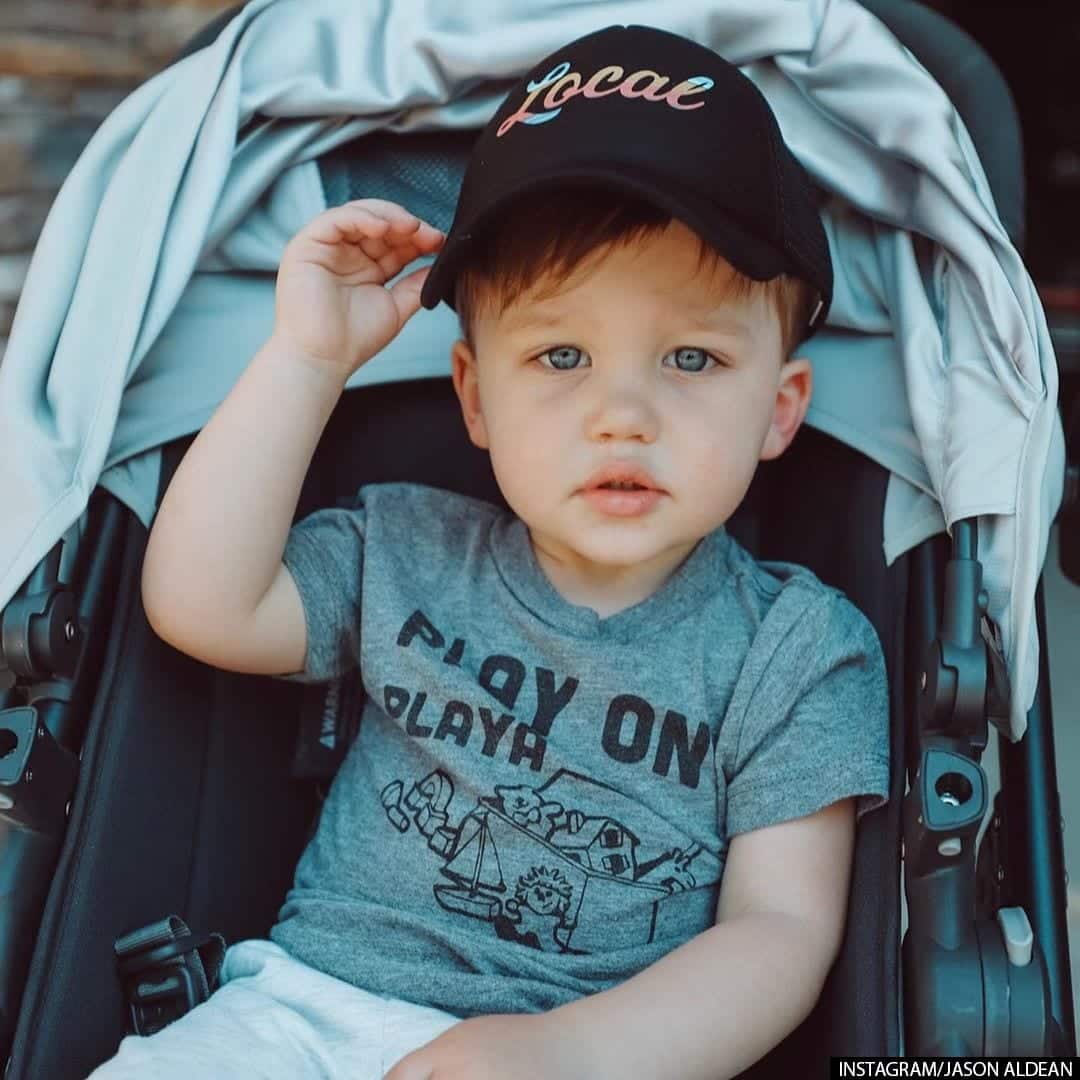 Jason Aldean married Brittany Kerr in 2015, and they welcomed their first child, Memphis Aldean Williams, on December 1, 2017. Memphis holds a special place in the country superstar's heart since he is the first boy in his family.
"The first boy in the family on both sides is kind of a special thing for everybody," Jason explained. "Both sides of our families are full of girls. I have two, my sister's got three, [Brittany's] sister has got two, and so there are no boys at all."
Brittany did not only go through severe physical pain but also plenty of "heartache" just to meet Memphis. She revealed that she and Jason had a hard time conceiving at the beginning. "We had a really hard time getting pregnant and went through about a year and a half of failed attempts," the makeup artist and lifestyle blogger said. "Finally, I got pregnant with Memphis, which was awesome because Jason always wanted a boy."
Now, Memphis Aldean Williams is already two years old and is starting to develop good and bad habits that every parent of a toddler can relate to. The little boy likes to tidy, which is good, but the problem is that he seems to be taking things too far as he tries to throw everything in the trash and flushing things down the toilet that aren't supposed to be flushed – now that's bad.
"He's going to throw stuff in the trash, and we're looking for something it's like, 'Where did you put that?' We go look, and it's in the trash, and it's not trash," Jason said.
Even though Jason is trying not to raise spoiled children, he is somewhat powerless, especially to his only son. "If you tell Memphis no, he just falls apart," Jason revealed. "I love him to death, but he is a wild man, so it's like, 'No, you can't play with that toy,' and he's like [screaming] just drops on the floor and loses his mind."
Navy Rome Williams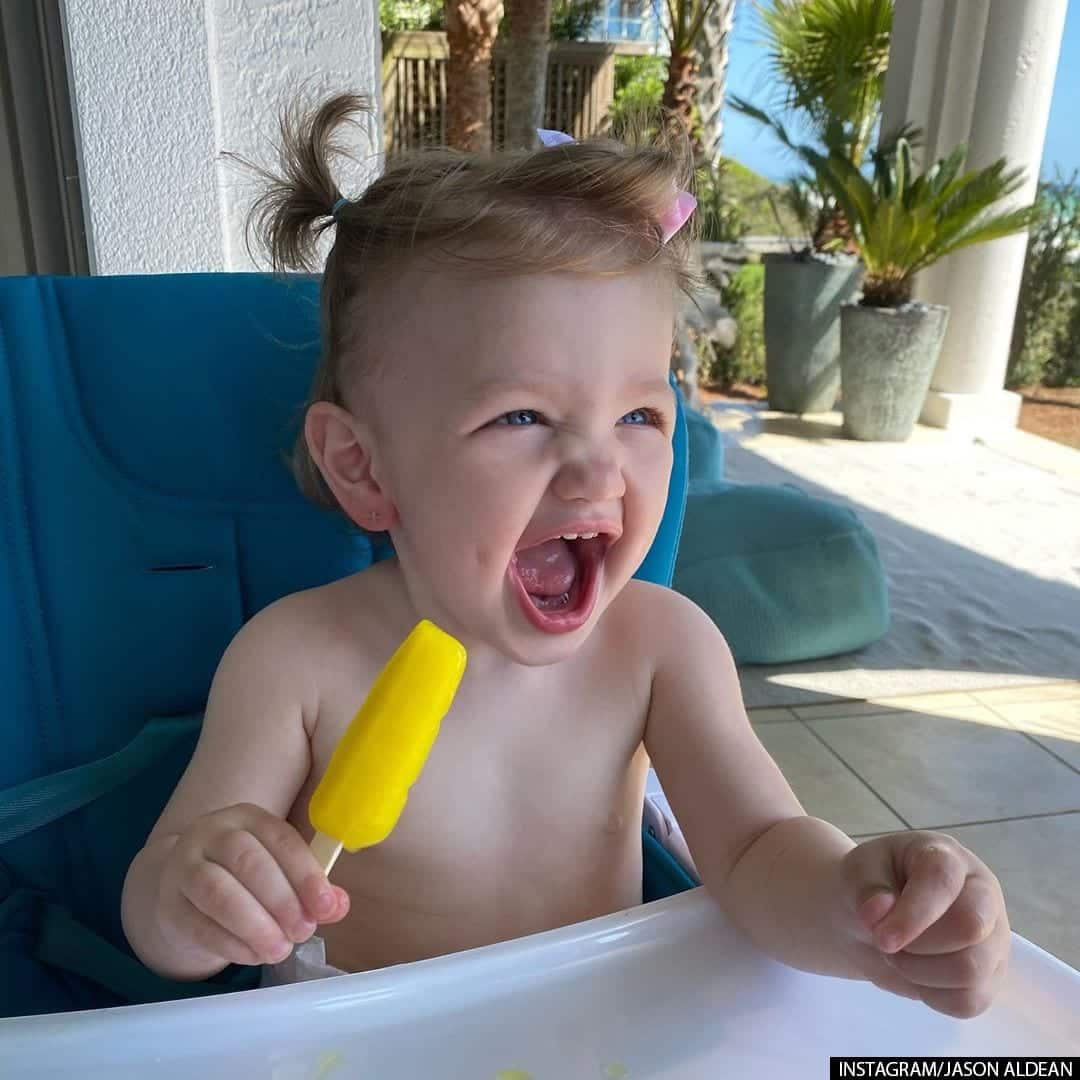 Jason Aldean and his wife welcomed the youngest member of the family, Navy Rome Williams, on February 4, 2019. When the couple was asked about the baby's unique name, Jason said that it was a compromise between what he wanted and what Brittany wanted. "Like with Memphis, we made a list of names that we liked, and we'd go back every once in a while, and names that had fallen off we'd take off the list," he said.
"Britt wanted to name Memphis' Roman,' and I wasn't really feeling it," Jason revealed. "So when it came time for Navy, she asked, 'Do you care if we give her the middle name Rome?' and I was like, 'Works for me.'"
According to Jason, Navy Rome Williams is the sweetest, coolest kid ever. She doesn't even know how to cry. She just makes a face, and no tears come out. "She doesn't even know how to cry because she never does it," the singer said.
Jason Aldean is obviously outnumbered with three daughters in the house, and he personally knows that it's going to be worse when his children start to date.
"Believe me, I was a teenage guy. I know what's up. I know all the stories. Any guy who comes to my house trying to give me some line — I've used it myself, so it ain't gonna happen," the "You Make It Easy" singer said. So to whoever is planning to date Jason Aldean's daughters in the future, wish you the best of luck.
On the other hand, we might no longer see another baby Aldean. Jason is thinking of closing a massive chapter in his life. He thinks his baby-making days are officially over. He candidly admits that he has zero plans to expand the family even more. "To me, four healthy kids, I would feel blessed to have that. And Britt has been pregnant for two years, so I don't think she's in any hurry to jump back into that, either," he said.
Who knows, maybe Jason will end up changing his mind, and he and Brittany Aldean will have another little one in the future. Let's wait and see!
---
---